Happiness Museum, Study: Generosity Leads to Longer Life, Amazing Activist
Inspiring News Articles
September 18, 2020
Hey wonderful friends,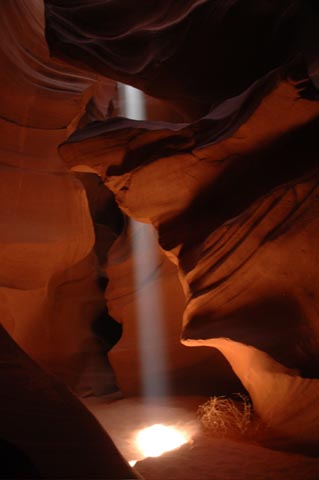 Explore below key excerpts of inspiring news articles with great information on the world's first happiness museum now open in Denmark, research showing generosity can lead to a longer life, Judith Heumann's lifelong work to improve the lives of those with disabilities, and more.
Each inspiring excerpt is taken verbatim from the media website listed at the link provided. If any link fails, click here. The key sentences are highlighted in case you just want to skim. Please spread the inspiration and have a great one!
With sacred love and warm wishes,
Fred Burks for the PEERS websites
Special note: Enjoy an intriguing article with powerful evidence that some dogs and cats are psychic. Author of "Seeds of Deception" Jeffrey Smith is hosting an inspiring series with dozens of respected inspirational speaks on how we can create a "Magnificent New Normal." Learn about life in prison in this touching video on the "Prison Arts Project."
Quote of the week: "The day science begins to study non-physical phenomena, it will make more progress in one decade than in all previous centuries of its existence." ~~ Nikola Tesla
Audio of the week: JP Sears hosts an inspiring and educational interview with documentary maker Mikki Willis, who has been slammed by the media and officials for questioning the official story of the pandemic. He's been called dangerous and a "flat Earther." If you listen to Mikki, you will likely question why they are slamming this caring and kind-hearted man so much. May we all open to the deeper realities of all that is going on in our world. Mikki's film is available on this webpage.
---
World's First Happiness Museum Opens in Copenhagen
August 31, 2020, MSN News
https://www.msn.com/en-us/travel/news/worlds-first-happiness-museum-opens-in-copenhagen...
Denmark, currently the second happiest country on earth, is now home to The Happiness Museum, an institution dedicated to the idea of happiness and how it has been perceived and discussed over the centuries. The Happiness Museum officially opened on July 14 in a small 240-squaremeter (2,585 square foot) space in Copenhagen. During a time when museums are getting hit hard by the effects of the coronavirus pandemic, this museum feels like a shining ray of hope. "There might not be a lot of guests these days, but the world does need a little bit more happiness," said Meik Wiking, CEO of the Happiness Research Institute. The institute is particularly focused on studying why some societies are happier than others, with the objective to help affect political and societal change. "We thought, why don't we create a place where people can experience happiness from different perspectives and give them an exhibition where they can become a little bit wiser around some of the questions we try to solve?" said Wiking. Instead of rainbows, puppies, or things that are soft, squishy, or shiny, visitors to the museum are met with exhibits and interactive experiences to show them how different countries perceive happiness. Visitor's reactions to interactive experiences also help the institute further its research. "We might be Danish or Mexican or American or Chinese, but we are first and foremost people," Wiking said. "It's the same things that drive happiness no matter where we're from."
Note: Explore a treasure trove of concise summaries of incredibly inspiring news articles which will inspire you to make a difference.
---
Generosity can make us live longer, new research shows. Now, that's more important than ever
September 1, 2020, CNN News
https://www.cnn.com/2020/09/01/health/wealth-transfer-longevity-wellness/index.html
Giving money or resources to your children or aging parents is likely to increase their life span, according to a new paper published Monday in the Proceedings of the National Academy of Science. There is a linear relationship between the amount and frequency of wealth transfers and the lengths of individuals' lives, the study results have shown. The researchers' goal was to track data on how every individual in a given society consumes and saves. Intergenerational wealth transfers can include money, but they can also include houses, benefits or time. The researchers recognized that other factors - such as country's gross domestic product (GDP) and income inequality - also affect a population's life expectancy and adjusted their models to include those factors. One likely reason, [lead study author Tobias] Vogt said, for the correlation between countries experiencing greater longevity in the presence of financial transfers was that those countries exhibited stronger social cohesion. To back that up, he cited a 2010 meta-analysis ... with an aggregate of 148 separate studies involving a total of more than 300,000 participants. It found that survival was 50% greater for those with stronger social relationships compared to those with lesser or no social bonds. Generosity and life expectancy are among the six variables scientists look at when making the World Happiness Report, which is released annually by the Sustainable Development Solutions Network for the United Nations.
Note: Explore a treasure trove of concise summaries of incredibly inspiring news articles which will inspire you to make a difference.
---
1977: Judith Heumann
March 5, 2020, Time Magazine
https://time.com/5793652/judith-heumann-100-women-of-the-year/
Judith Heumann, who had polio as a baby and uses a wheelchair, started her activism early. After graduating from college, she applied for a teaching license but was rejected by the New York City board of education, which called her a fire hazard. Heumann sued for discrimination and won in a landmark case, becoming the first wheelchair user to teach in the city's schools. That victory put Heumann in the spotlight. She founded her own disability-rights group in 1970 and became an advocate for the independent-living movement. She successfully pushed Richard Nixon to sign the first federal civil rights legislation for disabled people. But when regulations for the Rehabilitation Act of 1973 were stalled, Heumann helped organize more than 100 disabled activists to stage a sit-in, named for the law's section on disabilities, at a San Francisco federal building in 1977. The 504 Sit-in, which lasted 28 days, challenged the perception of people with disabilities as helpless or objects of pity. In Heumann's words: "We demonstrated to the entire nation that disabled people could take control over our own lives and take leadership in the struggle for equality." The 504 Sit-in accomplished its goal, and those protections laid the groundwork for the Americans with Disabilities Act. Heumann, who served in the Education and State departments of the Clinton and Obama administrations, has continued to advance the rights of disabled people around the world.
Note: Listen to a BBC interview with this courageous, pioneering woman. Explore a treasure trove of concise summaries of incredibly inspiring disabled persons news articles which will inspire you to make a difference.
---
Shy U.S. Intellectual Created Playbook Used in a Revolution
February 16, 2011, New York Times
http://www.nytimes.com/2011/02/17/world/middleeast/17sharp.html
Stoop-shouldered and white-haired at 83, [Gene Sharp] grows orchids, has yet to master the Internet and hardly seems like a dangerous man. But for the world's despots, his ideas can be fatal. For decades, his practical writings on nonviolent revolution — most notably "From Dictatorship to Democracy," a 93-page guide to toppling autocrats, available for download in 24 languages — have inspired dissidents around the world, including in Burma, Bosnia, Estonia and Zimbabwe, and now Tunisia and Egypt. When Egypt's April 6 Youth Movement was struggling ... its leaders tossed around "crazy ideas" about bringing down the government. They stumbled on Mr. Sharp. When the nonpartisan International Center on Nonviolent Conflict, which trains democracy activists, slipped into Cairo several years ago ... among the papers it distributed was Mr. Sharp's "198 Methods of Nonviolent Action," a list of tactics that range from hunger strikes to "protest disrobing." Dalia Ziada, an Egyptian blogger and activist who attended the workshop ... said trainees were active in both the Tunisia and Egypt revolts. She said that some activists translated excerpts of Mr. Sharp's work into Arabic, and that his message of "attacking weaknesses of dictators" stuck with them. He has concluded that advancing freedom takes careful strategy and meticulous planning, advice that ... resonated among youth leaders in Egypt. Peaceful protest is best, he says — not for any moral reason, but because violence provokes autocrats to crack down. "If you fight with violence," Mr. Sharp said, "you are fighting with your enemy's best weapon, and you may be a brave but dead hero." He was struck by the Egyptian protesters' discipline in remaining peaceful, and especially by their lack of fear. "If people are not afraid of the dictatorship, that dictatorship is in big trouble."
Note: For powerful and inspiring information on the military/industrial complex and what we can do to make a difference, click here.
---
Uncommon dolphin repeatedly spotted in northern Adriatic
August 24, 2020, PhysOrg
https://phys.org/news/2020-08-uncommon-dolphin-repeatedly-northern-adriatic.html
A dolphin species considered regionally extinct in the Adriatic has been spotted there repeatedly off the Italian and Slovenian coast. Researchers from Morigenos Slovenian Marine Mammal Society and the Sea Mammal Research Unit at the University of St Andrews have published a new review study on the occurrence of common dolphins in the Gulf of Trieste and the northern Adriatic Sea, published in the scientific journal Aquatic Conservation: Marine and Freshwater Ecosystems. The dolphin (Delphinus delphis) used to be very common in the Adriatic Sea and other parts of the Mediterranean Sea. However, since the 1970s it has become so rare that the Mediterranean population is now listed as Endangered on the Red List of the International Union for the Conservation of Nature (IUCN). During the last 30 years, this species has been considered as regionally extinct from the Adriatic Sea, likely due to intentional and systematic killing during mid-20th century. Back then, both Italy and the former Yugoslavia used to pay monetary rewards for every dolphin killed because dolphins were considered a pest that competed with fisheries. Due to their rarity, all records of common dolphins in the Adriatic and many other Mediterranean areas are important. Despite no previous records, four different animals were observed in the area over a period of four years. Some of these individual dolphins were seen repeatedly, one over the course of two months and one over the course of more than a year.
Note: Explore a treasure trove of concise summaries of incredibly inspiring news articles on marine mammals.
---
Psychedelic Drugs Can Improve Quality Of Life - And Death - For Older Adults
May 6, 2020, Forbes
https://www.forbes.com/sites/abbierosner/2020/05/06/psychedelic-drugs-can-improve...
Older Americans suffer disproportionately from chronic pain and its attendant ailments, anxiety, depression and insomnia. In the search for relief, they consume more pharmaceutical drugs than perhaps any comparable cohort on this planet. Psychedelic therapies to treat mental health conditions offer a radical departure from current pharmaceutical models. The psychedelic therapy modalities currently under investigation combine a limited number of treatment sessions with a psychedelic substance, sandwiched between intensive pre- and post-treatment therapy sessions. The ideal, and realistic, outcome from this course of treatment is not mere symptom control, but durable remission. Indeed, these studies are finding that, in clinically significant numbers, recipients of a single course of psychedelic therapy report the experience to be life-changing, and enduring over time. The positive preliminary outcomes of clinical studies by MAPS using MDMA to treat PTSD, and Compass Pathways for psilocybin therapy for treatment-resistant depression, have convinced the FDA to grant them Breakthrough Therapy Designation. In the 1960s researchers were interested in seeing if psychedelic drug treatment could alleviate existential distress in terminal cancer patients. This line of research was picked up 35 years later by Dr. Charles Grob, whose 2011 pilot study of psilocybin treatment for terminal cancer patients found significant enduring reductions in anxiety and improvement in mood at a six-month follow up.
Note: Read more on the healing potentials of mind-altering drugs. Explore a treasure trove of concise summaries of incredibly inspiring news articles which will inspire you to make a difference.
---
Silicon Valley and Wall Street Elites Pour Money Into Psychedelic Research
August 20, 2020, Wall Street Journal
https://www.wsj.com/articles/silicon-valley-and-wall-street-elites-pour-money-into...
A group of Silicon Valley and Wall Street executives has raised $30 million to speed the development of a closely watched psychedelic-drug therapy. The Multidisciplinary Association for Psychedelic Studies, a nonprofit advocating for psychedelic research since the 1980s, is conducting its last phase of clinical trials to research the efficacy of using MDMA-assisted psychotherapy for post-traumatic stress disorder. PTSD afflicts about eight million adults a year. MDMA is more commonly known as the main component of Ecstasy. Armed with the new funding, MAPS is aiming to finish the trials and seek approval from the Food and Drug Administration to commercialize the MDMA-assisted psychotherapy as soon as 2022. In 2017, the FDA designated MDMA as a breakthrough therapy for PTSD, meaning it would expedite review of the drug. MAPS said a recent interim analysis of its Phase 3 clinical trials ... showed a very high likelihood the therapy will be effective for treating PTSD. In phase 2 clinical trials, individuals with post-traumatic stress disorder received psychotherapy, some with the psychedelic drug MDMA. More of those who received the drug no longer received a PTSD diagnosis in the months after treatment, compared with those who received a placebo. Business leaders said their donations came from a personal connection to mental-health conditions. Among them is billionaire Bob Parsons, founder of GoDaddy and ... a Marine Corps Vietnam War veteran, who said he has continued to battle PTSD.
Note: To read the entire article free of charge, see this webpage. Note that as big Pharma won't make big profits from these therapies, they are not funding any of the major studies, while the nonprofit MAPS has stepped in to make this happen. And not mentioned in this article is that the results of these studies has been dramatic, with over 2/3 of patients showing no signs of PTSD a year after treatment. For more along these lines, see concise summaries of deeply revealing news articles on mind-altering drugs from reliable major media sources.
---
Making One Simple Change to Wind Turbines Could Cut Bird Deaths by 70 Percent
August 27, 2020, MSN News
https://www.msn.com/en-us/news/technology/making-one-simple-change-to-wind-turbines...
Wind farms come with many benefits - but they can be a danger to local birds. A new study suggests a small tweak to the turbine design could make a big difference in terms of avian safety, and all it takes is a paint job. In an experiment run on the Norwegian archipelago of Smøla, changing the colour of just one of the turbine blades to black led to an average of 70 percent annual reduction in bird fatalities, as measured over three and a half years. In a linked experiment, painting part of some of the turbine towers black also resulted in fewer bird deaths. While the study only involved one wind farm and a small number of birds ... it points to a way of keeping birds from harm without major reengineering. "In this case it was resource demanding to paint the rotor blades, since the wind turbines were already installed," says conservation biologist Roel May. "If the painting is done before construction, however, both the cost and the bird mortality will be reduced." Very little data is available on just how many bird deaths are caused each year by wind turbines. Some estimates put it at the tens of thousands. Painted blades could be one solution to the problem. The researchers think it makes the turbines more visible to birds, reducing what's known as motion smear – where moving objects are more difficult to get a visual lock on. The study also looked at other possible ways of reducing bird deaths, such as covering blades with ultraviolet paint, and positioning turbines in such a way as to avoid areas of updraft that birds use to soar.
Note: Explore a treasure trove of concise summaries of incredibly inspiring news articles which will inspire you to make a difference.
---
Sentenced to Serving the Good Life in Norway
July 12, 2010, Time Magazine
http://content.time.com/time/magazine/article/0,9171,2000920,00.html
On Bastoy, an island 46 miles south of Oslo, [125] residents live in brightly colored wooden chalets, spread over one square mile of forest and gently sloping hills. They go horseback riding and throw barbecues, and have access to a movie theater, tanning bed and, during winter, two ski jumps. Despite all its trappings, Bastoy island isn't an exclusive resort: it's a prison. Bastoy's governor ... describes it as the world's first human-ecological prison — a place where inmates learn to take responsibility for their actions by caring for the environment. Prisoners grow their own organic vegetables, turn their garbage into compost and tend to chickens, cows, horses and sheep. The prison generally emphasizes trust and self-regulation: Bastoy has no fences, the windows have no bars, and only five guards remain on the island after 3 p.m. In an age when countries from Britain to the U.S. cope with exploding prison populations by building ever larger — and, many would say, ever harsher — prisons, Bastoy seems like an unorthodox, even bizarre, departure. But Norwegians see the island as the embodiment of their country's long-standing penal philosophy: that traditional, repressive prisons do not work, and that treating prisoners humanely boosts their chances of reintegrating into society. Norway's system produces overwhelmingly positive results. Within two years of their release, 20% of Norway's prisoners end up back in jail. In the U.K. and the U.S., the figure hovers between 50% and 60%. Of course, Norway's ... prison roll lists a mere 3,300 inmates, a rate of 70 per 100,000 people, compared with 2.3 million in the U.S., or 753 per 100,000 — the highest rate in the world.
Note: Why aren't other countries taking heed of Norway's excellent example? Part of the reason is that some companies make massive profits from the prison system. For more on this, click here.
---
Note: For summaries of the latest news articles covering deep politics and censored news, click here. For summaries of the most important news articles ever along these lines, click here.
Don't miss our treasure trove of inspiring resources
We're $7,300 in the red for the year.
Kindly support this work of love: Donate here
Explore the mind and heart expanding websites managed by the nonprofit PEERS network:
Subscribe here to one of the two popular PEERS email lists