Human-Centered Technology

, Veterinarian Treats Pets of Homeless, Violin Playing During Brain Surgery
Inspiring News Articles
March 20, 2020

Hey awesome friends,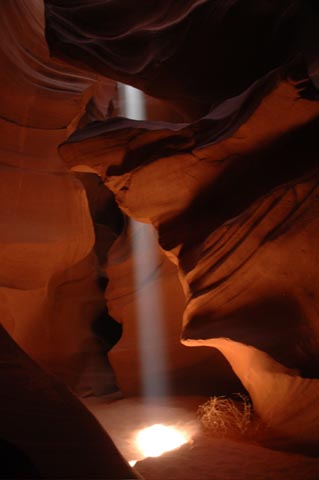 Explore below key excerpts of inspiring news articles with great information on what the Amish can teach us about the humane use of technology, a veterinarian who treats animals belonging to the homeless for free, a musician who played her violin during brain surgery, and more.
Each inspiring excerpt is taken verbatim from the media website listed at the link provided. If any link fails, click here. The key sentences are highlighted in case you just want to skim. Please spread the inspiration and have a great one!
With sacred love and warm wishes,
Fred Burks for the PEERS websites
Special note: Read an excellent post by an infectious disease doctor saying he's much more concerned about the fear and panic around the Coronavirus than about the virus itself. Enjoy a fascinating Forbes article on how Craigslist founder Craig Newmark became a billionaire without even trying to make a profit. Watch a great 7-minute video titled "Courage is Contagious." Watch a great 11-minute video on the power of our minds to heal. Read the awesome story of a couple who supported each other in losing literally hundreds of pounds.
Quote of the Week: "It is how we respond to a traumatic event that determines whether trauma will be a cruel and punishing Medusa turning us into stone, or whether it will be a spiritual teacher taking us along vast and uncharted pathways." ~~ Peter Levine in Waking the Tiger
---
The Amish use tech differently than you think. We should emulate them.
February 17, 2020, Washington Post
https://www.washingtonpost.com/opinions/to-learn-how-to-practice-humane-technology...
Technology promised to connect us but divided us instead. As people worry about smartphone addiction and vow to spend less time on their laptops, social media companies are scrambling to placate a world that has caught on to their products' ability to turn us against one another, tip elections and even incite violence. The growing anxiety about technology has prompted a "humane technology" movement among former Silicon Valley insiders disquieted by what their industry has wrought. But there's another group, utterly unconnected to Google or Facebook or Apple, that has been practicing humane technology for generations: the Amish. Each church community of about 30 families ... has latitude in setting its technology boundaries. When a church member asks to use a new technology, the families discuss the idea and vote to accept or reject. The conversation centers on how a device will strengthen or weaken relationships within the community and within families. Imagine if the United States had conducted a similar discussion when social media platforms were developing algorithms designed to amplify differences and then pit us against one another, because anger drives traffic and traffic drives profits. Americans will never abandon technology for a horse-and-buggy life, but millions of us have begun weighing the costs of constant connectivity. When pondering how to strike the right balance, we might do well at least to pause and consider taking a personal version of the Amish approach.
Note: Explore a treasure trove of concise summaries of incredibly inspiring news articles which will inspire you to make a difference.
---
Meet the veterinarian walking around the streets of California and treating homeless peoples' animals for free
February 25, 2020, CNN News
https://edition.cnn.com/2020/02/25/us/veterinarian-homeless-animals-california...
When Kwane Stewart first decided to become a veterinarian, he had no idea his job would become less about the animals he treats and more about the humans who own them. The 49-year-old animal lover spends his free time driving around California and spotting homeless people with animals. His goal [is] to treat them, for no cost at all. Before taking on his role as "The Street Vet," Stewart grew up in New Mexico ... dreaming about trading in deserts for beaches. This dream eventually led him to practice veterinary medicine in California, where he ran an animal hospital before becoming the county veterinarian for Stanislaus County. As the Great Recession drove California's homeless populations higher year after year, so too did it increase the number of animals on the street. So one day in 2011, "on a whim," Stewart set up a table at a soup kitchen with his son and girlfriend. Anytime he spotted someone with an animal, he called them over and offered to give their pet a checkup. "Before I knew it, I had a whole line," Stewart said. "There was something about it that I loved. I decided to just take it to the street and walk to homeless people instead of waiting for them to walk up to me." For animals who need vaccinations, medicine, or food, Stewart pays for the costs out of pocket. However, he often runs into animals with severe issues ... that need treatment at a veterinary hospital. For these cases, Stewart uses his GoFundMe to cover surgeries and invasive procedures.
Note: Explore a treasure trove of concise summaries of incredibly inspiring news articles which will inspire you to make a difference.
---
Musician Plays Her Violin During Brain Surgery
February 19, 2020, NPR
https://www.npr.org/2020/02/19/807414527/musician-plays-her-violin-during-brain-surgery
As doctors in London performed surgery on Dagmar Turner's brain, the sound of a violin filled the operating room. The music came from the patient on the operating table. In a video from the surgery, the violinist moves her bow up and down as surgeons behind a plastic sheet work to remove her brain tumor. The King's College Hospital surgeons woke her up in the middle of the operation in order to ensure they did not compromise parts of the brain necessary for playing the violin, such as parts that control precise hand movements and coordination. "We knew how important the violin is to Dagmar, so it was vital that we preserved function in the delicate areas of her brain that allowed her to play," Keyoumars Ashkan, a neurosurgeon at King's College Hospital, said in a press release. Prior to Dagmar's operation they spent two hours carefully mapping her brain to identify areas that were active when she played the violin and those responsible for controlling language and movement. Waking her up during surgery then allowed doctors to monitor whether those parts were sustaining damage. "The violin is my passion; I've been playing since I was 10 years old," Turner said in the hospital press release. "The thought of losing my ability to play was heart-breaking but, being a musician himself, Prof. Ashkan understood my concerns." The surgery was a success, Ashkan said: "We managed to remove over 90 percent of the tumour ... while retaining full function of her left hand."
Note: Explore a treasure trove of concise summaries of incredibly inspiring news articles which will inspire you to make a difference.
---
Carbon emissions fall as electricity producers move away from coal
March 9, 2020, The Guardian (One of the UK's leading newspapers)
https://www.theguardian.com/environment/2020/mar/09/carbon-emissions-fall-as...
Carbon emissions from the global electricity system fell by 2% last year, the biggest drop in almost 30 years, as countries began to turn their backs on coal-fired power plants. A new report on the world's electricity generation revealed the steepest cut in carbon emissions since 1990 as the US and the EU turned to cleaner energy sources. Overall, power from coal plants fell by 3% last year, even as China's reliance on coal plants climbed for another year to make up half the world's coal generation for the first time. Coal generation in the US and Europe has halved since 2007, and last year collapsed by almost a quarter in the EU and by 16% in the US. The report from climate thinktank Ember ... warned that the dent in the world's coal-fired electricity generation relied on many one-off factors, including milder winters across many countries. Dave Jones, the lead author of the report, said governments must dramatically accelerate the electricity transition so that global coal generation collapses throughout the 2020s. "The cheapest and quickest way to end coal generation is through a rapid rollout of wind and solar," he said. The report revealed that renewable wind and solar power rose by 15% in 2019 to make up 8% of the world's electricity. In the EU, wind and solar power made up almost a fifth of the electricity generated last year, ahead of the US which relied on these renewable sources for 11% of its electricity. In China and India, renewable energy made up 8% and 9% of the electricity system, respectively.
Note: Explore a treasure trove of concise summaries of incredibly inspiring news articles which will inspire you to make a difference.
---
A couple surprised their Denny's waitress who walked hours to work with a new car
November 29, 2019, CNN News
https://www.cnn.com/2019/11/28/us/dennys-waitress-car-surprise-trnd/index.html
A waitress at a Denny's restaurant in Galveston, Texas, has a lot to be thankful for. Almost every day, Adrianna Edwards walks over four hours to and from work. "I have bills to pay," Edwards [said]. "I've got to eat. You've got to do what you've got to do." But her walking days are finally over. A couple she served at the restaurant on Tuesday bought her a new car - just hours after they'd met. Edwards can now start college earlier than she thought. The couple, who wanted to remain anonymous, were at Denny's for breakfast when they found out that Edwards was walking 14 miles just to get to her job and go back home. The waitress, who was saving up money to buy a car to free herself from the long trek, gave the woman extra ice cream. But what she got in return was much sweeter. The Texas couple finished their meal, left the restaurant, and came back with a 2011 Nissan Sentra and handed Edwards the keys. This car will turn what was a five hour walk into a 30 minute commute. "She teared up, which made me happy that she was so moved by that," the woman who bought Edwards the car [said]. All the couple asked in return for the car was for Edwards to simply pay the good deed forward. And that's exactly what she aims to do. "I still feel like I'm dreaming. Every two hours, I come look out my window and see if there's still a car there. When I see somebody in need, I'll probably be more likely to help them out (and) to do everything that I can to help them out," Edwards said.
Note: Explore a treasure trove of concise summaries of incredibly inspiring news articles which will inspire you to make a difference.
---
'It has transformed my life': the restaurant where all staff have a disability
June 10, 2019, The Guardian (One of the UK's leading newspapers)
https://www.theguardian.com/world/2019/jun/10/universo-santi-spanish-restaurant...
There is something different, and a little special, about Universo Santi, a restaurant in the southern Spanish city of Jerez. "People don't come here because the staff are disabled but because it's the best restaurant in the area. Whatever reason they came for, the talking is about the food," says Antonio Vila. Vila is the president of the Fundación Universo Accesible, a not-for-profit organisation dedicated to helping people with disabilities join the mainstream workforce. He has also been the driving force behind Universo Santi, the haute cuisine restaurant whose 20 employees all have some form of disability. "I always wanted to show what people with disabilities, given the right training, were capable of," says Vila. "I feel really lucky to be part of this," says Gloria Bazán, head of human resources, who has cerebral palsy. "It's difficult to work when society just sees you as someone with a handicap. This has given me the opportunity to be independent and to participate like any other human being." Alejandro Giménez, 23, has Down's syndrome and is a commis chef. "It's given me the chance to become independent doing something I've loved since I was a kid," says Giménez, who lived with his mother until he was recruited. "Working here has transformed my life. So many things I used to ask my mother to do, I do myself. I didn't even know how to take a train by myself because I'd just miss my stop." Since it opened in October 2017, Universo Santi continues to win plaudits for its cuisine.
Note: Explore a treasure trove of concise summaries of incredibly inspiring disabled persons news articles which will inspire you to make a difference.
---
Finland's homeless crisis nearly solved. How? By giving homes to all who need.
March 21, 2018, Christian Science Monitor
https://www.csmonitor.com/World/Europe/2018/0321/Finland-s-homeless-crisis-ne...
As anyone who has visited Europe recently can attest, the scourge of homelessness has reached epidemic proportions. The only exception to the trend is Finland. The number of homeless people in Finland has declined from a high of 18,000 30 years ago, to approximately 7,000: the latter figure includes some 5,000 persons who are temporarily lodging with friends or relatives. At the core of this was a move away from the so-called "staircase model," whereby a homeless person moved from one social rehabilitation level to another, with an apartment waiting for him or her at the highest step. Instead, Finland opted to give housing to the homeless from the start. The concept behind the new approach was not original. What was different, and historic, about the Finnish Housing First model was a willingness to enact the model on a nationwide basis. In 2008 the Finnish National Program to reduce long-term homelessness was drafted and put into place. One [goal] was to cut the number of long-term homeless in half by producing ... supported housing units for tenants with their own leases. The extant network of homeless shelters was phased out. This also involved phasing out the "old way" of thinking about homelessness. The program pays for itself. A case study undertaken by the Tampere University of Technology in 2011 ... showed society saved $18,500 per homeless person per year who had received a rental apartment with support, due to the medical and emergency services no longer needed to assist and respond to them.
Note: Explore a treasure trove of concise summaries of incredibly inspiring news articles which will inspire you to make a difference.
---
Sedate a Plant, and It Seems to Lose Consciousness. Is It Conscious?
February 22, 2018, New York Times
https://www.nytimes.com/2018/02/02/science/plants-consciousness-anesthesia.html
Your houseplant salutes the sun each morning. At night, it returns to center. You probably don't think much of it. But what about all the signs of plant intelligence that have been observed? Under poor soil conditions, the pea seems to be able to assess risk. The sensitive plant can make memories and learn. And plants can communicate with one another and with caterpillars. Now, a study published recently in Annals of Botany has shown that plants can be frozen in place with a range of anesthetics, including the types that are used when you undergo surgery. Insights gleaned from the study may help doctors better understand the variety of anesthetics used in surgeries. But the research also highlights that plants are ... perhaps less different from animals than is often assumed. "Plants are not just robotic, stimulus-response devices," said [study co-author] Frantisek Baluska, a plant cell biologist. Plants ... take in information from their environment and produce their own anesthetics like menthol, ethanol and cocaine, similar to how humans release chemicals that dull pain during trauma. Our anesthetics work on plants too, the study confirmed, although what exactly they're working on is unclear. The electrical activity that moves across neurons is thought by some scientists to contribute to human consciousness. If electrical activity is being disrupted by anesthetic in plants, too, causing them to "lose consciousness," does that mean, in some way, that they are conscious?
Note: Don't miss a time-lapse video of a pea plant responding to an anesthetic at the link above. And check out a fascinating video of plants making music. Explore a treasure trove of concise summaries of incredibly inspiring news articles which will inspire you to make a difference.
---
Note: For summaries of the latest news articles covering deep politics and censored news, click here. For summaries of the most important news articles ever along these lines, click here.
Don't miss our treasure trove of inspiring resources
We're $8,100 in the red for the year.
Kindly support this work of love: Donate here
Explore the mind and heart expanding websites managed by the nonprofit PEERS network:
Subscribe here to one of the two popular PEERS email lists