Muslim and Jew Pray Together, Black and White Inspire Together, Bicycle Boom
Inspiring News Articles
June 26, 2020
Hey wonderful friends,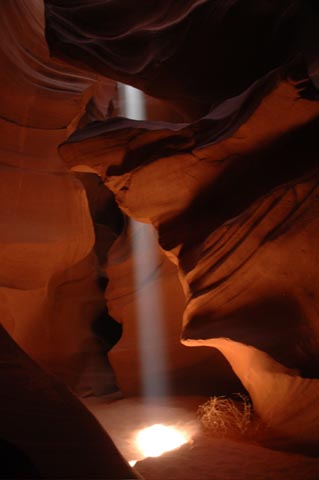 Explore below key excerpts of inspiring news articles with great information on a pair of Muslim and Jewish paramedics in Israel who pray together daily, a suburban white woman and a black technician inspiring millions together, a major boom in bicycle riding in the UK, and more.
Each inspiring excerpt is taken verbatim from the media website listed at the link provided. If any link fails, click here. The key sentences are highlighted in case you just want to skim. Please spread the inspiration and have a great one!
With sacred love and warm wishes,
Fred Burks for the PEERS websites
Special note: Watch black human rights lawyer Bryan Stevenson share some hard truths about America's justice system and an inspiring call to action. A black Stanford professor reveals little-know facts in his reading of "The Real History of Slavery." Watch a great TED Talk providing concrete ways to work with police for positive change. Watch a video showing how the Gates Foundation is doing some good work in our world. Enjoy an inspiring 10-minute video on developing heart coherence for higher levels of joy.
Quote of the Week: "Those who love you are not fooled by mistakes you have made or the dark images you hold about yourself. They remember your beauty when you feel ugly, your wholeness when you are broken, your innocence when you feel guilty, and your purpose when you are confused." ~~ African saying
Video of the week: Watch a teacher do a fabulous job of showing her elementary students what racism is like. What would you tell your children if they were black?
---
Muslim and Jewish paramedics pause to pray together.
March 26, 2020, CNN News
https://www.cnn.com/2020/03/26/middleeast/israel-muslim-jew-coronavirus-paramedic...
There was barely any time to pause. Avraham Mintz and Zoher Abu Jama just finished responding to a call regarding a 41-year-old woman having respiratory problems in the southern Israeli city of Be'er Sheva. There would be more calls ahead. Mintz and Abu Jama realized it may be their only break of the shift. The two members of Magen David Adom (MDA), Israel's emergency response service, paused to pray. Mintz, a religious Jew, stood facing Jerusalem, his white and black prayer shawl hanging off his shoulders. Abu Jama, an observant Muslim, knelt facing Mecca, his maroon and white prayer rug unfurled underneath him. For the two paramedics, who routinely work together two or three times a week, the joint prayer was nothing new. For so many others, it was an inspiring image in the midst of the global coronavirus pandemic. A picture of the two men snapped by a co-worker quickly went viral, garnering thousands of likes on social media and appearing in international media coverage. If Mintz and Abu Jama see themselves as heroes, they certainly didn't let it show. They know their job, and they know their faith. "Everyone is afraid of the virus," said Mintz. "So are we, but we have the belief that everything is under the control of God, blessed be He. We both believe this." Abu Jama echoes his partner. "I believe that God will help us and we will get through this. We should all pray to God to get us through this, and we will get through this world crisis." The two prayed for about 15 minutes. Then it was back into the ambulance.
Note: See the beautiful photo at the link above. Explore a treasure trove of concise summaries of incredibly inspiring news articles which will inspire you to make a difference.
---
Myrtle Beach homeowner, appliance technician share eye-opening discussion about racism
June 3, 2020, MSN News
https://www.msn.com/en-us/news/us/myrtle-beach-homeowner-appliance-technician...
An inspiring discussion about racism between a white woman and black man ... has captured the attention of [millions]. Caroline Brock and Ernest Skelton share a special relationship. It all started with Skelton coming over to fix one of her appliances. "People judge me before I even come in the door, so that's the reason why I ask, 'Is it OK for me to come in?'" said Skelton. The question caught Brock completely off guard. Over the weekend, Skelton went back over to Brock's home for second appliance repair appointment. That's when Brock asked him a question that was a little more personal. "How are you doing right now given the current climate?" Brock wanted to know what the day-to-day life of a black man is like. Skelton opened up and told her some stories about how racism has affected him. He gets pulled over in his work vehicle at least half a dozen times a year. "I don't even remember the last time I was pulled over," Brock said. "Sometimes I have customers that need me after 5 o'clock and I have to reschedule for another day. I'm afraid that I'll wind up getting pulled over, and this time, I won't make it home," Skelton said. Brock asked Ernest if she could post their interaction on Facebook. He thought it would be a great idea. A few days later, they had more than 100,000 shares. "In the comments ... a lot of white people say, 'I'd love to have these conversations, but I'm scared ... I'm going to offend someone,'" Brock explained. But Skelton said he wasn't offended. "If we want to change the world and make our country stronger, we have to be willing to step into the uncomfortableness," Brock said. The two hope that their interaction can inspire others to open up the conversation.
Note: Don't miss this highly inspiring and educational facebook post. This is how we change the world for the better. Explore a treasure trove of concise summaries of incredibly inspiring news articles which will inspire you to make a difference.
---
Coronavirus: Boom time for bikes as virus changes lifestyles
May 7, 2020, BBC News
https://www.bbc.com/news/business-52564351
Fear of catching coronavirus on public transport has helped lead to a boom in cycle-to-work schemes. The schemes saw a 200% increase in bicycle orders from people working for emergency services. Demand for more mobility and exercise amid lifestyle changes imposed by the lockdown has also boosted bike sales across the UK. Some bike stores are battling to meet demand. Broadribb Cycles in Bicester normally despatches 20-30 bikes a week, but manager Stuart Taylor says the shop is currently selling 50 bikes every day. Rusty cyclists may be nervous on busy roads, so the pressure group Cycling UK has commissioned research showing how 100 "pop-up" lanes in 10 English cities could make cycling and walking easier. It maps UK cities which have created extra cycle lines during the crisis, in many cases taking over one car lane on a dual carriageway. The Cycling UK research from Leeds looks at English cities with a high cycling potential and has identified 99.2 miles of streets and roads ... which could benefit from temporary walking and cycling infrastructure. Cities round the world have been freeing space for people on foot and bikes, in response to the coronavirus lockdown. In Germany, expanded cycle lanes have been marked by removable tape and mobile signs. Paris is rolling out 650 kilometres of cycleways, including a number of pop-up "corona cycleways". Some cities, like Milan, are making the changes permanent.
Note: Explore a treasure trove of concise summaries of incredibly inspiring news articles which will inspire you to make a difference.
---
A new social movement is helping connect those who need help with those who can help
May 24, 2020, CNN News
https://www.cnn.com/2020/05/24/us/iyw-pandemic-of-love-organization-trnd/index.html
The coronavirus pandemic has inspired a grassroots movement that is connecting people who need help with donors who can offer financial assistance. So far, contributors have passed $13 million through more than 100,000 matches. Shelly Tygielski came up with the idea that she named Pandemic of Love. The mindfulness teacher in Fort Lauderdale, Florida, was looking for simple ways people in her community could take care of each other. "I posted the original video and the two links to signup forms on my social media feeds on March 14 and woke up the next morning and there were already 400 requests to get help and 500 to give help," Tygielski said. Tygielski shares her Pandemic of Love organization model with volunteers in other cities. These volunteers build teams to match applicants in their community and reach out to other communities when they need assistance. Maurico Martinez ... filled out the form to get help and received a text from an unknown number from California. "I got a text message from a lady named Simone in San Francisco, and she was willing to help me out, and 'what did I need, groceries, gasoline?' and could she send me some money?" Martinez told CNN. "She sent me a couple hundred dollars and I was so thankful and I wanted to pay her back. She said, 'No, this was Pandemic of Love,' and so then we started talking," Martinez recalled. "We started becoming friends ... and it was wonderful."
Note: Explore a treasure trove of concise summaries of incredibly inspiring news articles which will inspire you to make a difference.
---
A black man's quixotic quest to quell the racism of the KKK, one robe at a time
December 8, 2016, Los Angeles Times
http://www.latimes.com/entertainment/movies/la-ca-film-accidental-courtesy-20...
"Who's this black guy trying to make friends with the Ku Klux Klan?" A raised eyebrow, a shake of the head. Such were the sentiments of Scott Shepherd, a former Klan grand dragon, when he first saw Daryl Davis, a piano-playing bluesman who travels the nation attempting to dispel racism from those who hate him most. It doesn't often work, but over the decades Davis, like a man on a quixotic pilgrimage, has collected more than two dozen Klan robes from those who have disavowed white supremacy. His unlikely story unfolds in "Accidental Courtesy," a documentary by Matt Ornstein that follows Davis on an odd and lively quest to Confederate monuments, Klansmen houses, boogie joints, churches and a hot dog stand. "How can you hate me when you don't even know me?" Davis asks in the film, which opens in Los Angeles on Friday. "Throughout my life I have been looking for an answer to that." The son of a foreign service officer, Davis spent part of his childhood overseas, far from the racism many African Americans learn early. His first encounter with bigotry came when he was a 10-year-old Cub Scout. Bottles and rocks were thrown at him as he marched in a parade. The bewildering incident was the seed of a mission that years later found him ... starting a conversation with Klan Imperial Wizard Roger Kelly. The two became close. When Kelly quit the Klan, he gave Davis his robe. Talking to Klansmen "has worked for me," said Davis. "I don't seek to convert them but if they spend time with me, they can't hate me."
Note: Watch an awesome video about this brave black man who all but ended the KKK in Maryland by making friends with their leaders. Explore a treasure trove of concise summaries of incredibly inspiring news articles which will inspire you to make a difference.
---
Japan Ends Coronavirus Emergency With 850 Deaths and No Lockdown
May 25, 2020, Newsweek
https://www.newsweek.com/japan-ends-coronavirus-emergency-850-deaths-no-lockdown-1506336
Japan's Prime Minister Shinzo Abe has announced the end of his state of emergency declaration for the novel coronavirus pandemic, with just 851 deaths reported and without ever implementing a lockdown. Abe cautioned that lifting the order did not mean that the novel virus was gone from Japan. "Our battle against the virus will continue," he said. As of Monday, the East Asian nation had reported 16,628 confirmed cases of the novel coronavirus. Of those infected, 13,612 have already recovered and 851 have died. Tokyo, the nation's capital with 14 million residents, was the hardest-hit part of the country, with more than 5,100 cases. On Monday, the city reported just eight new infections. While Japan never implemented stringent lockdowns like those in parts of China, many European countries and the U.S., it barred foreigner travelers who had recently visited many hard-hit countries and urged residents to adhere to social distancing guidelines. Restaurants and shops were also required to close earlier than normal. Karaoke bars, live music venues and gyms were shuttered and will remain closed in the coming weeks. Public health officials in Japan have warned the population to wear masks in public and continue to work from home if possible. Abe has faced criticism for taking little action to curb the virus' spread as many other nations implemented stringent lockdowns. "Just by looking at death numbers, you can say Japan was successful," Mikihito Tanaka, a professor at Waseda University ... told Bloomberg.
Note: How is it that Japan, China's immediate neighbor, had far lower coronavirus cases and deaths without a lockdown than most other countries which locked down? And Sweden, which also had no lockdown, is doing considerably better than it's European neighbors France, Belgium, and the UK. And why isn't this being widely reported? For more along these lines, see concise summaries of deeply revealing news articles on the coronavirus from reliable major media sources.
---
Why some police officers stood with protesters outraged over George Floyd's death
June 1, 2020, ABC News
https://abcnews.go.com/US/police-officers-stood-protesters-outraged-george-floyds-death...
As images of police officers in riot gear clashing with protesters in response to the death of George Floyd proliferated from across the country, a very different theme emerged from several cities. Instead of lining up in opposition to the protesters, some police officers joined them. "I never thought of anything else, to be honest," Camden County Police Chief Joseph Wysocki told ABC News. For Camden, New Jersey, a city that had long been known for high crime rates, the police demonstrating alongside protesters in an ultimately peaceful event was not just a one-day phenomenon, but the continuation of years of efforts to bridge ties with residents since 2013, when the county police department took over public safety from the city's police agency. "We were basically able to start a new beginning," Dan Keashen, communications director for Camden County, told ABC News. That new beginning included an emphasis on everyday community policing. "It's a community, and we're part of the community. It's not us policing the city; it's us, together," Wysocki said. When officials in Camden learned plans for a demonstration were coming together, the police were able to get involved and join in because of the community ties they had made. Following the protests on Saturday, images of Wysocki walking with demonstrators, holding a banner reading, "standing in solidarity," spread across social media. So, too, did images of police officers in Santa Cruz, California, Norfolk, Virginia, and other cities.
Note: Explore a treasure trove of concise summaries of incredibly inspiring news articles which will inspire you to make a difference.
---
A sheriff put down his baton to listen to protesters. They chanted 'walk with us,' so he did
May 31, 2020, CNN News
https://www.cnn.com/2020/05/31/us/flint-michigan-protest-police-trnd/index.html
A Michigan sheriff joined protesters in Flint Township on Saturday, putting down his weapon and saying, "I want to make this a parade, not a protest." Genesee County Sheriff Chris Swanson spoke with demonstrators who were met by police officers in riot gear. "The only reason we're here is to make sure that you got a voice - that's it," Swanson said. "These cops love you - that cop over there hugs people," he said, pointing to an officer. He was speaking to the crowd protesting police brutality and the death of George Floyd in Minneapolis. He smiled and high-fived people in the crowd, who responded by chanting, "walk with us!" So, he did. "Let's go, let's go," Swanson said as he and the cheering crowd proceeded. "Where do you want to walk? We'll walk all night." Flint has drawn national attention for its water crisis, which began in 2014, when city and state officials switched the city's water supply to save money. It exposed residents to dangerously high levels of lead and resulted in more than a dozen lawsuits. But Saturday's event offered a welcome contrast to violent confrontations in cities across the country. On Friday Swanson addressed George Floyd's death via a Facebook post. "I join with the chorus of citizens and law enforcement officials alike, calling for the swift arrest and prosecution of each police officer involved in this appalling crime," he wrote. "The actions we witnessed on that video destroy countless efforts to bolster community policing efforts across our nation, and erode trust that is painstakingly built."
Note: Explore a treasure trove of concise summaries of incredibly inspiring news articles which will inspire you to make a difference.
---
U.S. Renewables Outstrip Coal for First Time Since 19th Century
March 28, 2020, Bloomberg
https://www.bloomberg.com/news/articles/2020-05-28/u-s-renewables-outstrip-coal-for...
The U.S. consumed more energy from renewable sources last year than from coal, the first time that's happened since the late 1800s when it replaced wood for powering steamships and trains. Coal accounted for 11.3 quadrillion British thermal units of energy in 2019, a 15% decline from the prior year, a drop driven mainly by utilities turning away from the dirtiest fossil fuel. Renewables recorded 11.5 quadrillion Btu, up 1.4%, according to a statement Thursday from the the U.S. Energy Information Administration. While coal has been gradually replaced in transportation and heating, it remained the biggest source of U.S. electricity until it was surpassed by natural gas in 2016. In a significant milestone, power generated by burning coal was expected to be overtaken by renewable electricity this year, but the consumption figures show that the green transition is already happening. "This shows us the trend toward renewables is clearly well underway," said Dennis Wamsted, an analyst for the Institute for Energy Economics and Financial Analysis. "We see it speeding up."
Note: Explore a treasure trove of concise summaries of incredibly inspiring news articles which will inspire you to make a difference.
---
Spain creates a universal minimum income targeted at 2.3 million people
May 29, 2020, MSN News
https://www.msn.com/en-us/money/savingandinvesting/spain-creates-a-universal-minimum...
With the coronavirus pandemic exacerbating the most vulnerable people's financial struggles, the Spanish government has decided to implement what it's calling a national minimum income, ensuring that people in the nation's 850,000 lowest-income households receive at least roughly $500 a month in income. The plan aims to reach 2.3 million people and is expected to cost the government about €3 billion a year. Spain's government first floated the idea of a version of a universal basic income back in December ... in a deal that the country's Socialist Party and left-wing Unidas Podemos agreed on to create "a general mechanism to guarantee earnings for families with no or low income." The COVID-19 pandemic accelerated that plan. People between 23 and 65 years old with "assets of less than 16,614 euros," not including house and discounted loans, will be eligible for the basic income plan, according to Reuters, and will include incentives for finding "a formal job". Though the minimum amount the government is guaranteeing is €462 a month, that amount will increase with the number of family members. A family is defined as "vulnerable" and eligible for the plan if its monthly income is €10 or more below the minimum income. At the point, the government will give them enough cash to meet the thresholds. Spain has a "considerable" gap between its richest and poorest, with the top 20% of the population earning nearly seven times as much as the bottom 20%.
Note: Explore a treasure trove of concise summaries of incredibly inspiring news articles which will inspire you to make a difference.
---
Two 20-Somethings Extend 'Invisible Hands' in Virus Outbreak
March 18, 2020, US News & World Report/Associated Press
https://www.usnews.com/news/us/articles/2020-03-18/two-20-somethings-extend-invisible...
Liam Elkind's big heart and his break from college was a highlight of 83-year-old Carol Sterling's week. The retired arts administrator has been sheltering at home during the coronavirus outbreak, unable to shop for herself. Yearning for some fresh food, she found the 20-year-old through their synagogue, and soon he showed up at her door with a bag full of salad fixings and oranges. Elkind, a junior at Yale, and a friend, Simone Policano, amassed 1,300 volunteers in 72 hours to deliver groceries and medicine to older New Yorkers and other vulnerable people. They call themselves Invisible Hands, and they do something else in the process — provide human contact and comfort, at a safe distance, of course. Elkind and his fellow volunteers take the name of their project from their vigilance in maintaining social distance from the people they serve, and their meticulous care while shopping and delivering. Grocery and pharmacy orders are placed on the Invisible Hands website. "It's gone from extremely casual to extremely operational very quickly," Elkind said. "This is one of those times when I remember that New York is such a small town, and people are willing to look out for one another and have each other's back." Now, Elkind said, volunteers have offered to extend Invisible Hands to Boston, Los Angeles, San Francisco, Washington and London. "It's been really exciting just to see that amount of interest and how many people there are in this world who want to do good and are looking for ways to do that," he said.
Note: Explore a treasure trove of concise summaries of incredibly inspiring news articles which will inspire you to make a difference.
---
New Jersey's small, networked dairy farms are a model for a more resilient food system
June 3, 2020, MSN News
https://www.msn.com/en-us/foodanddrink/foodnews/new-jerseys-small-networked-dairy-farms...
As scientists specializing in ecology and the environment, we're studying how milk – an essential yet suffering industry – has been affected by COVID-19. We have documented one solution to the milk distribution crisis: innovative small farmers of New Jersey. Dairy producers are dumping thousands of gallons of milk every day. In Wisconsin, 50% of the state's dairy products have nowhere to go while typical buyers such as schools and restaurants remain shut down and unable to purchase milk and cheese. In Pennsylvania, where schools buy up to 40% of dairy sales by volume, the pandemic has beleaguered an already-stressed industry that lost 470 farms in 2019. In New Jersey, farms are the fourth-smallest in the United States, averaging 76 acres. The Garden State's dairy sector is particularly small, comprising only 50 farms and ranking 44th of 50 states in total milk production. But despite their small operations, we see New Jersey's local entrepreneurial farmers as models of a game-changing strategy. Rather than selling their milk to large dairy processing companies, these vertically structured local farms raise cows, process milk and other foods and sell them directly to consumers at farm-operated markets and restaurants. Unsold items return to farms as feed or fertilizer. This system is highly efficient, even during the current pandemic, because farmers and their customers represent the entire supply chain. These farmers don't operate alone. They band together in cooperatives, sharing resources for the benefit of all.
Note: Explore a treasure trove of concise summaries of incredibly inspiring news articles which will inspire you to make a difference.
---
Dogs Can Detect Malaria. How Useful Is That?
December 5, 2018, New York Times
https://www.nytimes.com/2018/11/05/health/dogs-malaria-mosquitos.html
Dogs have such exquisitely sensitive noses that they can detect bombs, drugs, citrus and other contraband in luggage or pockets. Is it possible that they can sniff out even malaria? And when might that be useful? A small pilot study has shown that dogs can accurately identify socks worn overnight by children infected with malaria parasites — even when the children had cases so mild that they were not feverish. In itself, such canine prowess is not surprising. Since 2004, dogs have shown that they can detect bladder cancer in urine samples, lung cancer in breath samples and ovarian cancer in blood samples. Trained dogs now warn owners with diabetes when their blood sugar has dropped dangerously low and owners with epilepsy when they are on the verge of a seizure. Other dogs are being taught to detect Parkinson's disease years before symptoms appear. The new study ... does not mean that dogs will replace laboratories. But for sorting through crowds, malaria-sniffing dogs could potentially be very useful. Some countries and regions that have eliminated the disease share heavily trafficked borders with others that have not. For example, South Africa, Sri Lanka and the island of Zanzibar have no cases but get streams of visitors from Mozambique, India and mainland Tanzania. And when a region is close to eliminating malaria, dogs could sweep through villages, nosing out silent carriers — people who are not ill but have parasites in their blood that mosquitoes could pass on to others.
Note: Explore a treasure trove of concise summaries of incredibly inspiring news articles which will inspire you to make a difference.
---
Note: For summaries of the latest news articles covering deep politics and censored news, click here. For summaries of the most important news articles ever along these lines, click here.
Don't miss our treasure trove of inspiring resources
We're $6,000 in the red for the year.
Kindly support this work of love: Donate here
Explore the mind and heart expanding websites managed by the nonprofit PEERS network:
Subscribe here to one of the two popular PEERS email lists