Pandemic Bike Boom, COVID Restaurant Workers Become Owners, CA to Ban Gas-Powered Cars
Inspiring News Articles
October 16, 2020
Hey wonderful friends,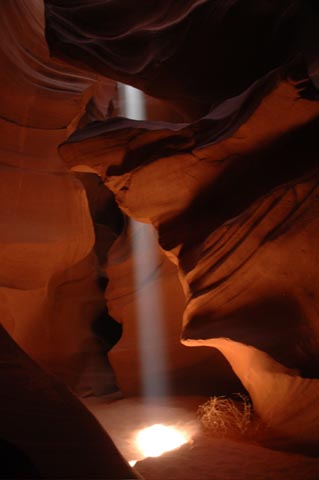 Explore below key excerpts of inspiring news articles with great information on a major boom in bicycle ridership since the start of the Coronavirus pandemic, a company that buys distressed restaurants and makes employees into owners, California's plan to ban the sale of new gasoline-powered cars by 2035, and more.
Each inspiring excerpt is taken verbatim from the media website listed at the link provided. If any link fails, click here. The key sentences are highlighted in case you just want to skim. Please spread the inspiration and have a great one!
With sacred love and warm wishes,
Fred Burks for the PEERS websites
Special note: Listen to an intriguing interview with Dr. Zach Bush on what's really going on with the coronavirus. See a fascinating 60 Minutes article and video about holographic technology being used to preserve accounts of holocaust survivors.
Quote of the week: "Each time a man stands up for an ideal, or acts to improve the lot of others, or strikes out against injustice, he sends forth a tiny ripple of hope. Crossing each other from a million different centers of energy and daring, those ripples build a current which can sweep down the mightiest walls of oppression and resistance." ~~ Robert F. Kennedy
Video of the week: A fascinating, highly revealing interview features maverick psychotherapist Jerry Marzinsky, who specialized in schizophrenia for 35 years. He discovered that treating the voices in the heads of schizophrenics as real not only led to some truly mind-blowing information, he was actually able to completely heal some patients of this "incurable" malady. And he almost got fired for it. What he did went completely against the existing treatment paradigm, which is all about medicating for chemical imbalances. This presentation starts slow and gets better. The last 10 minutes are most intriguing as he takes his findings to a much more expanded level. 
---
The Pandemic Bike Boom Hits in Some Unexpected American Cities
September 23, 2020, Bloomberg
https://www.bloomberg.com/news/articles/2020-09-23/how-the-coronavirus-affected-biking...
New data from Strava, the fitness tracking app used by 68 million global users, shows that several U.S. cities saw significant year-over-year growth in both bike trips and cyclists in much of 2020. Among the six U.S. cities for which Strava provided data, Houston and Los Angeles, two sprawling metropolises where just .5% and 1% of the respective populations biked to work in pre-pandemic times, stand out. In Houston, the total volume of cycling trips ... was 138% higher in May 2020 than in May 2019. In Los Angeles, the jump was 93%. Unlike their peers, these two places also saw cycling increases in April, the first full month of widespread stay-at-home order and economic shutdowns. Yet other major cities saw more people pedaling this spring and summer. After a drop in trips in April, New York City saw a steady rise in cycling in the ensuing months, with nearly 80% year-over-year growth in trips for July. Chicago saw significant, though more modest, increases, with a 34% bump that same month. Research by the U.S. Centers for Disease Control comparing Strava users who track their bike and walking commutes on the app to U.S. Census Bureau commute data has found that Strava is a reliable indicator of how the broader population moves. On Wednesday, the company announced that a web platform that aggregates, de-identifies and analyzes Strava trips on foot or bike is now free for use by urban planners, city governments and street safety advocates who apply.
Note: Explore a treasure trove of concise summaries of incredibly inspiring news articles which will inspire you to make a difference.
---
This project saves struggling restaurants by turning the workers into owners
September 30, 2020, Fast Company
https://www.fastcompany.com/90557776/this-project-saves-struggling-restaurants-by...
When the Main Street Phoenix Project buys a distressed restaurant, it will turn the workers into owners, making the industry more equitable. "The hypothesis was that we needed to accelerate, streamline, and simplify the process of converting to employee ownership," says Jason Wiener, a partner in the new venture. "This was about taking a traditional, tried-and-true business strategy - the private equity firm - and using the tools of concentration and capital efficiency and deploying it not for the benefit of investors, rather, for the benefit of workers." As an attorney, Wiener has spent years helping small businesses convert to employee ownership, a process that can raise both profits and worker compensation. But the work was slow, and he realized that the response to the pandemic needed to happen much faster. He was particularly concerned about workers at restaurants, who are often women, people of color, or undocumented, with little savings to survive on if they lose their job. "By bringing new capital to the table, from mission-aligned, patient investors, we could buy businesses at significant value, we can hire their workers back, put them into ownership position, and lock in all of that improved cash flow and all that gain in value for the benefit of workers," he says. After developing the financial model, the partners are now beginning to raise capital and expect to acquire the first restaurant by the end of the year, with plans to acquire around 25 over the next two years.
Note: Explore a treasure trove of concise summaries of incredibly inspiring news articles which will inspire you to make a difference.
---
California Plans to Ban Sales of New Gas-Powered Cars in 15 Years
September 23, 2020, New York Times
https://www.nytimes.com/2020/09/23/climate/california-ban-gas-cars.html
California plans to ban the sale of new gasoline-powered cars statewide by 2035, Gov. Gavin Newsom said Wednesday, in a sweeping move aimed at accelerating the state's efforts to combat global warming amid a deadly and record-breaking wildfire season. In an executive order, Governor Newsom directed California's regulators to develop a plan that would require automakers to sell steadily more zero-emissions passenger vehicles in the state, such as battery-powered or hydrogen-powered cars and pickup trucks, until they make up 100 percent of new auto sales in just 15 years. The plan would also set a goal for all heavy-duty trucks on the road in California to be zero emissions by 2045 where possible. And the order directs the state's transportation agencies to look for near-term actions to reduce Californian's reliance on driving by, for example, expanding access to mass transit and biking. "This is the next big global industry," Governor Newsom said at a news conference on Wednesday, referring to clean-energy technologies such as electric vehicles. "And California wants to dominate it." California has long cast itself as a global leader on climate-change policy, having already passed a law to get 100 percent of its electricity from wind, solar and other sources that don't produce carbon dioxide by 2045.
Note: Explore a treasure trove of concise summaries of incredibly inspiring news articles which will inspire you to make a difference.
---
Heaven Is Real: A Doctor's Experience With the Afterlife
October 10, 2012, Daily Beast/Newsweek
https://www.newsweek.com/proof-heaven-doctors-experience-afterlife-65327
As a neurosurgeon, I did not believe in the phenomenon of near-death experiences. In the fall of 2008, however, after seven days in a coma during which the human part of my brain, the neocortex, was inactivated, I experienced something so profound that it gave me a scientific reason to believe in consciousness after death. I had somehow contracted a very rare bacterial meningitis that mostly attacks newborns. E. coli bacteria had penetrated my cerebrospinal fluid and were eating my brain. For seven days I lay in a deep coma, my body unresponsive, my higher-order brain functions totally offline. While the neurons of my cortex were stunned to complete inactivity by the bacteria that had attacked them, my brain-free consciousness journeyed to another, larger dimension of the universe: the same one described by countless subjects of near-death experiences and other mystical states. What I saw and learned there has placed me quite literally in a new world: a world where we are much more than our brains and bodies, and where death is not the end of consciousness but rather a chapter in a vast, and incalculably positive, journey. For most of my journey, someone else was with me. A woman. Without using any words, she spoke to me. The message went through me like a wind, and I instantly understood that it was true. I knew so in the same way that I knew that the world around us was real—was not some fantasy, passing and insubstantial. "You are loved and cherished, dearly, forever." "You have nothing to fear." "There is nothing you can do wrong."
Note: The author of this stirring account, Dr. Eben Alexander, was a neurosurgeon for 25 years. His engaging book on this life-changing experience is Proof of Heaven: A Neurosurgeon's Journey into the Afterlife. For video interviews and other information on Dr. Alexander, see this webpage. And explore other highly inspiring resources and stories related to near-death experiences.
---
'Dramatic' plunge in London air pollution since 2016, report finds
October 3, 2020, The Guardian (One of the UK's leading newspapers)
https://www.theguardian.com/environment/2020/oct/03/dramatic-plunge-in-london-air...
Air pollution in London has plunged since Sadiq Khan became mayor, with a 94% reduction in the number of people living in areas with illegal levels of nitrogen dioxide. The number of schools in such areas has fallen by 97%, from 455 in 2016 to 14 in 2019. Experts described the reductions as dramatic and said they showed the air pollution crisis was not intractable. More than 9,000 people in the capital were dying early each year due to dirty air in 2015. The report from the mayor of London, reviewed by scientists, shows that more than 2 million people in the capital lived with polluted air in 2016, but this fell to 119,000 in 2019. The report, which does not include the further falls in pollution seen after the Covid-19 lockdown began in March, shows levels of nitrogen dioxide (NO2) by roads in central London fell by 44% between early 2017 and early 2020. The pollution cuts have been achieved by charges that have deterred dirty vehicles from entering the city centre and have driven up the use of cleaner vehicles. Putting low-emission buses on the dirtiest routes, ending the licensing of new diesel taxis and extending the amount of protected space for cycling have also contributed. Prof Stephen Holgate, a special adviser on air quality to the Royal College of Physicians, said: "Air pollution is a scourge on society. What the mayor of London has shown in his first term is that major reductions in toxic pollutants can be achieved and that businesses and the public are willing to make the necessary changes to deliver this."
Note: Explore a treasure trove of concise summaries of incredibly inspiring news articles which will inspire you to make a difference.
---
California could start its own line of generic drugs to bring down prescription prices
September 30, 2020, Fast Company
https://www.fastcompany.com/90558135/california-could-start-its-own-line-of-generic...
Prescription drug prices in the U.S. are expensive. One vial of insulin can cost as much as $450, while the same amount goes for about $30 in Canada. Now, California could make its own generic insulin - and other prescription drugs - through a new law passed this week that aims to increase access to affordable medications. California governor Gavin Newsom signed legislation this week that allows the California Health and Human Services Agency to partner with drug manufacturers in order to make or distribute generic prescription drugs. The bill builds on a plan Newsom first announced in January to increase generic drug manufacturing, which would lower prescription drug costs through a state-sponsored prescription drug label called Cal Rx. Cal Rx wouldn't be developing new drugs ... just attempting to make cheaper versions of generic drugs, or drugs that aren't currently covered by a patent. The bill does not specify what prescription drugs the state's health agency would create or distribute through such partnerships - officials are in the process of identifying potential medications - but it does require a partnership for "at least one form of insulin, provided that a viable pathway for manufacturing a more affordable form of insulin exists at a price that results in savings." Current U.S. laws allow pharmaceutical manufacturers to set their own prices, which isn't common practice in other countries. In England ... a government agency negotiates directly with pharmaceutical companies.
Note: Explore a treasure trove of concise summaries of incredibly inspiring news articles which will inspire you to make a difference.
---
In Sweden, Trash Heats Homes, Powers Buses and Fuels Taxi Fleets
September 21, 2018, New York Times
https://www.nytimes.com/2018/09/21/climate/sweden-garbage-used-for-fuel.html
In a cavernous room filled with garbage, a giant mechanical claw reaches down and grabs five tons of trash. As a technician in a control room maneuvers the spiderlike crane, the claw drops its moldering harvest down a 10-story shaft into a boiler that is hotter than 1,500 degrees Fahrenheit. The process continues 24 hours a day to help fuel this power plant run by Tekniska Verken, a municipal government company in Linköping, a city 125 miles south of Stockholm. It is one of Sweden's 34 "waste-to-energy" power plants. Instead of burning coal or gas, this power plant burns trash. Sweden is known for strikingly reducing the trash sent to its landfills. Less than 1 percent of household waste in this Scandinavian country finds it way to landfills, according to Avfall Sverige, the Swedish Waste Management and Recycling association. Trash accounts for a small portion of Sweden's overall power supply; hydro and nuclear energy generate about 83 percent of Sweden's electricity, and wind generates another 7 percent. But garbage supplies much of the heat during cold months for the country's nearly 10 million residents. Energy from trash equals the heating demand of 1.25 million apartments and electricity for 680,000 homes, according to Avfall Sverige. Along with heat and electricity, Tekniska Verken produces methane biogas from 100,000 tons of food and organic waste each year. This biogas runs more than 200 city buses in the county, as well as fleets of garbage collection trucks, and some taxis and private cars.
Note: Explore a treasure trove of concise summaries of incredibly inspiring news articles which will inspire you to make a difference.
---
After Years in Solitary, an Austere Life as Uruguay's President
January 5, 2013, New York Times
http://www.nytimes.com/2013/01/05/world/americas/after-years-in-solitary-an-a...
Some world leaders live in palaces. Some enjoy perks like having a discreet butler, a fleet of yachts or a wine cellar with vintage Champagnes. Then there is José Mujica, the former guerrilla who is Uruguay's president. He lives in a run-down house on Montevideo's outskirts with no servants at all. His security detail: two plainclothes officers parked on a dirt road. In a deliberate statement to this cattle-exporting nation of 3.3 million people, Mr. Mujica, 77, shunned the opulent Suárez y Reyes presidential mansion, with its staff of 42, remaining instead in the home where he and his wife have lived for years, on a plot of land where they grow chrysanthemums for sale in local markets. His net worth upon taking office in 2010 amounted to about $1,800 — the value of the 1987 Volkswagen Beetle parked in his garage. He never wears a tie and donates about 90 percent of his salary, largely to a program for expanding housing for the poor. His current brand of low-key radicalism ... exemplifies Uruguay's emergence as arguably Latin America's most socially liberal country. Under Mr. Mujica, who took office in 2010, Uruguay has drawn attention for seeking to legalize marijuana and same-sex marriage, while also enacting one of the region's most sweeping abortion rights laws and sharply boosting the use of renewable energy sources like wind and biomass. For democracy to function properly, [Mujica] argues, elected leaders should be taken down a notch. "We have done everything possible to make the presidency less venerated," Mr. Mujica said in an interview one recent morning, after preparing a serving in his kitchen of mate.
Note: Explore a treasure trove of concise summaries of incredibly inspiring news articles which will inspire you to make a difference.
---
Why The Social Dilemma is the most important documentary of our times
September 18, 2020, The Independent (One of the UK's leading newspapers)
https://www.independent.co.uk/arts-entertainment/films/features/social-dilemma-netflix...
Netflix's brilliant new 90-minute docu-drama, The Social Dilemma ... might be the most important watch of recent years. The film, which debuted at Sundance Film Festival in January, takes a premise that's unlikely to set the world alight ... ie that Facebook, Twitter, Instagram et al aren't exactly creating a utopia. Its masterstroke is in recruiting the very Silicon Valley insiders that built these platforms to explain their terrifying pitfalls – which they've realised belatedly. You don't get a much clearer statement of social media's dangers than an ex-Facebook executive's claim that: "In the shortest time horizon I'm most worried about civil war." The commonly held belief that social media companies sell users' data is quickly cast aside – the data is actually used to create a sophisticated psychological profile of you. What they're selling is their ability to manipulate you, or as one interviewee puts it: "It's the gradual, slight, imperceptible change in your own behaviour and perception. It's the only thing for them to make money from: changing what you do, how you think, who you are." Despite it being public knowledge that Vote Leave and Trump's 2016 election campaign harvested voters' Facebook data on a gigantic scale, The Social Dilemma still manages to find fresh and vital tales of how these platforms destabilise modern politics. Russia's Facebook hack to influence the 2016 US election? "The Russians didn't hack Facebook. They used the tools that Facebook made for legitimate advertisers," laments one of the company's ex-investors.
Note: For more along these lines, see concise summaries of deeply revealing news articles on corporate corruption and media manipulation from reliable sources.
Don't miss our treasure trove of inspiring resources
We're $7,700 in the red for the year.
Kindly support this work of love: Donate here
Explore the mind and heart expanding websites managed by the nonprofit PEERS network:
Subscribe here to one of the two popular PEERS email lists