Superheroes With Disabilities, Step Inside the Circle, Solo Cross-Altantic Sail to Reach Dad
Inspiring News Articles
September 4, 2020
Hey wonderful friends,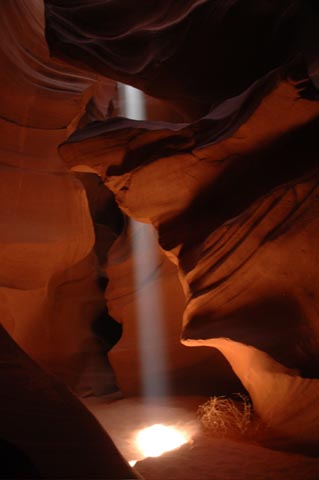 Explore below key excerpts of inspiring news articles with great information on a girl inspired by her friend to create superheroes with disabilities, a highly inspiring program helping incarcerated men process trauma and let go of shame, a man who sailed thousands of miles to be with his 90-year-old father, and more.
Each inspiring excerpt is taken verbatim from the media website listed at the link provided. If any link fails, click here. The key sentences are highlighted in case you just want to skim. Please spread the inspiration and have a great one!
With sacred love and warm wishes,
Fred Burks for the PEERS websites
Special note: Breakthrough research is finding amazing new traits in water, while orthodoxy slams this verifiable research. Explore a most fascinating article on the new biophysics and its interface with zero point energy. Listen to a deeply inspiring 11-minute talk of how one phone call completely changed a desperate mother's life.
Quote of the week: "It's not what happens to you that matters, it's what you do with it." ~~ W Mitchell, Inspirational Speaker
---
Teen creates comics with superheroes with disabilities to inspire her friend
July 15, 2020, Today
https://www.today.com/parents/teen-creates-comics-superheroes-disabilities-t186936
When Trinity Jagdeo's best friend was diagnosed with Spinal Muscular Atrophy Type 2, a rare and serious degenerative disease, Trinity wished her friend had a hero she could relate to, someone to inspire her. She couldn't find one. So she created one. "Seeing what my best friend was going through, I wanted to do more for others like her." In 2014, her friend Alexus Dick was hospitalized for six months. "I took note of how drained she was. She had nobody to look up to while she was going through that battle." Trinity's first instinct was to reach out to Disney, asking for more characters with disabilities or special needs. "I wrote them letters, made Youtube videos. I didn't receive a response, so I decided to create my own non-profit, and I began writing and illustrating my own books that featured local special-needs kids." Alexus was thrilled when she saw Trinity's comic books starring heroes with disabilities. "I was excited when I realized what she was doing. She was right, there were no characters with disabilities." Trinity ... found an inexpensive drawing pad that connected to her computer, and she began to use Amazon's publishing tools. "I put the entire thing together, and they'd print it out for me." This was when Trinity was 17. Trinity has written and illustrated three books so far. "I love all of the kids I write about, and they all inspire me. I actually illustrated Alexus's brother, who also has spinal muscular atrophy." His book is titled "Zappy Zane." Her other two titles are "Alice the Ace" and "The We Can Squad Saves the Day."
Note: Explore a treasure trove of concise summaries of incredibly inspiring disabled persons news articles which will inspire you to make a difference.
---
The Rig is made for wheelchair users who wanna rough it
August 17, 2020, New Atlas
https://newatlas.com/outdoors/the-rig-off-road-wheelchair/
Just because someone has limited mobility, does that mean they should be limited to traversing smooth pavement? Not according to husband-and-wife team Zack and Cambry Nelson, who are now marketing their off-road motorized "wheelchair." Known as The Rig and made mainly from bicycle parts, the vehicle was initially developed by Zack to help Cambry take part in their outdoor adventures. It features an aluminum frame with detachable bumpers, a padded adjustable seat, a 1,000-watt ebike motor linked to the rear axle by a chain drive, dual steering handles, front hydraulic disc brakes, plus 4-inch-wide fatbike tires on each of its four wheels. Front and rear independent suspension is an optional extra, as is a second lithium battery for added range. The whole thing measures 5 ft long by 32 inches wide by 41 in tall (1,524 by 812 by 1,041 mm), and tips the scales at a claimed 120 lb (54 kg) – that's with the suspension package, and a single battery. One charge of that battery should reportedly be good for a range of 10 to 20 miles (16 to 32 km), depending on usage and rider weight. And while it can't accommodate a second passenger in the back, it does have a cargo-mounting system that allows gear such as camping supplies, a cooler or a conventional wheelchair to be brought along for the ride. The Rig is now available for pre-order in a choice of seven frame colors, with prices starting at US$4,750. For reference, some other electric off-road wheelchairs we've seen are priced at $10,000 or more.
Note: Watch a fun and inspiring video of this awesome invention. Explore a treasure trove of concise summaries of incredibly inspiring disabled persons news articles which will inspire you to make a difference.
---
We Could All Be in the Circle
April 17, 2020, PsychCentral
https://psychcentral.com/lib/we-could-all-be-in-the-circle-how-adverse-childhood...
When we think about people who are behind bars for crimes simple or heinous, our minds take us to a place of judgment. We may view inmates as less than: less intelligent, less successful, less worthy of love and support. We may see them as "other." The reality is, we may all be a few experiences away from potentially committing a crime. A video that poignantly highlights the dynamics that could lead to incarceration is called Step Inside the Circle. It begins with a group of 235 men in blue uniforms in a yard of a maximum-security prison. Barbed wire and guards surround them. They tower over a petite blond woman wearing a black and white t-shirt that says There Is No Shame. She carries a megaphone through which she invites them to step inside the circle if they have experienced verbal or physical abuse and neglect, if they lived in a home without feeling loved, if they had given up on themselves. One by one and then in multitudes, they join Fritzi Horstman as together they chant "There is no shame," over and over. A group of them move indoors and sit in a circle of chairs with Horstman admitting her own wounds that led to criminal activity. That opened the door for the participants to describe the wounds they have carried for much of their lives. [The] men were visibly moved, some wiping their eyes, some providing brotherly support and admitted that they were breaking the code by being vulnerable. They discovered that it was a unifying experience and they felt less isolated as a result.
Note: Two short, incredibly inspiring documentaries show how these inmates' lives have been transformed. Don't miss "Step Inside the Circle" (7 min) and "Honor Yard" (8 min).
---
With Flights Banned, Son Sails Solo Across Atlantic to Reach Father, 90
June 28, 2020, New York Times
https://www.nytimes.com/2020/06/28/world/americas/coronavirus-argentina-sailor.html
Days after Argentina canceled all international passenger flights to shield the country from the new coronavirus, Juan Manuel Ballestero began his journey home the only way possible: He stepped aboard his small sailboat for what turned out to be an 85-day odyssey across the Atlantic. The 47-year-old sailor could have stayed put on the tiny Portuguese island of Porto Santo. But the idea of spending what he thought could be "the end of the world" away from his family, especially his father who was soon to turn 90, was unbearable. So he said he loaded his 29-foot sailboat with canned tuna, fruit and rice and set sail in mid-March. He was no stranger to spending long stretches of time at sea, but being alone on the open ocean is daunting to even the most experienced sailor. "I wasn't afraid, but I did have a lot of uncertainty," he said. "It was very strange to sail in the middle of a pandemic with humanity teetering around me." Several weeks into the trip, when his spirits were low, Mr. Ballestero said he was buoyed by wildlife sightings that felt like omens. He found solace in a pod of dolphins that swam alongside his boat, on and off, for some 2,000 miles. When he made it to his native Mar del Plata, on June 17, he was startled by the hero's welcome he received. "Entering my port where ... all this originated, gave me the taste of a mission accomplished," he said. While he didn't get to celebrate his father's 90th birthday in May, he did make it home in time for Father's Day.
Note: Explore a treasure trove of concise summaries of incredibly inspiring news articles which will inspire you to make a difference.
---
Microcredit pioneers win Nobel Peace Prize
October 13, 2006, USA Today
http://www.usatoday.com/news/world/2006-10-13-norway-nobel_x.htm
Bangladeshi economist Muhammad Yunus and his Grameen Bank won the Nobel Peace Prize on Friday for their pioneering use of tiny, seemingly insignificant loans — microcredit — to lift millions out of poverty. "Lasting peace cannot be achieved unless large population groups find ways in which to break out of poverty," the Nobel Committee said in its citation. "Microcredit is one such means. Development from below also serves to advance democracy and human rights." Grameen Bank was the first lender to hand out microcredit, giving very small loans to poor Bangladeshis who did not qualify for loans from conventional banks. No collateral is needed and repayment is based on an honor system. Anyone can qualify for a loan — the average is about $200 — but recipients are put in groups of five. Once two members of the group have borrowed money, the other three must wait for the funds to be repaid before they get a loan. The method encourages social responsibility. The results are hard to argue with — the bank says it has a 99% repayment rate. Since Yunus gave out his first loans in 1974, microcredit schemes have spread throughout the developing world and are now considered a key to alleviating poverty and spurring development. Worldwide, microcredit financing is estimated to have helped some 17 million people. "Yunus and Grameen Bank have shown that even the poorest of the poor can work to bring about their own development," the Nobel citation said. Today, the bank claims to have 6.6 million borrowers, 97% of whom are women, and provides services in more than 70,000 villages in Bangladesh. Its model of micro-financing has inspired similar efforts around the world.
Note: Why not reduce involvement in the stock market and invest instead in ending poverty? You still get a return on your investment while knowing that your money is helping to pull entire families out of poverty. To make a real difference in helping to reduce poverty in a dramatic way, see our empowering microcredit summary, which describes how you can easily participate this inspiring worldwide movement.
---
Man who earned degree, 2 masters while in prison set to bag PhD
August 18, 2020, MSN News
https://www.msn.com/en-xl/news/other/man-who-earned-degree-2-masters-while-in-prison...
Stephen Akpabio-Klementowski, an ex-convict and lecturer, has transformed his life through education after he earned his undergraduate degree and two master's while serving a 16-year jail sentence. Without any qualification, he managed to defy the odds and studied to earn a degree from The Open University and two master's from Oxford Brooks. Stephen was serving a 16-year jail sentence for the importation of class A drugs. In spite of the major setbacks and bitter life experiences, Stephen managed to transform his life, and his extraordinary story has inspired many across the world. Stephen defines his decision to pursue a degree as a "seminal moment in his life". Stephen is now studying for his PhD in criminology while working part-time as the regional manager for The Open University's Students. In 2019, 17 inmates, police officers and former convicts graduated from the Kamiti Maximum Prison in Nairobi with law degrees from the University of London. Ten of the inmates were drawn from Kenyan and Ugandan prisons, three were former convicts who enrolled for the program while still in prison while the rest were prison officers and one African Prison Project staff. John Muthuri, the legal aid manager noted there were few lawyers to serve more than 54,000 prisoners in the country and as such the project would ensure convicts behind bars got affordable legal representation. "We are creating innovative ways to ensure that everyone behind bars who can't afford legal representation is represented," Muthuri said.
Note: Explore a treasure trove of concise summaries of incredibly inspiring news articles which will inspire you to make a difference.
---
36 Questions To Help You Live Longer
July 13, 2020, Forbes
https://www.forbes.com/sites/dianatsai/2020/07/13/36-questions-to-help-you-live-longer...
2020 marks the 82nd year that researchers at Harvard University began following 724 college age men as part of the longest running study in history on human development. Their objective? To determine what factors lead to healthy and happy lives. Key results suggest that happiness and health do not result from fame and fortune. Instead, as the Director of the Harvard Study of Adult Development Robert Waldinger put it, the clearest message to emerge is, "Good relationships keep us happier and healthier. Period." Close relationships ... are better predictors of long and happy lives than social class, IQ, or even genes. Research from University College London found that people with a greater sense of purpose in life lived longer than those with the lowest sense of purpose. A study conducted with the elderly showed those who helped others lived longer lives. Researchers from Norway found that women who rated high for humor had a 48 percent lower risk of death from all causes. Research from University College London showed people who felt younger had a lower death rate than those who felt their own age or older. A Harvard study found the most optimistic people had a 16 percent lower risk of death from cancer, a 38 percent lower risk of death from heart disease and respiratory disease, and a 39 percent lower risk of dying from stroke. Research from UC Berkeley shows that experiencing awe can actually impact health by reducing inflammation and lowering the risk of diabetes, heart disease, and Alzheimer's.
Note: The above article contains a great list of questions designed to help improve wellbeing. Explore a treasure trove of concise summaries of incredibly inspiring news articles which will inspire you to make a difference.
---
Meet Jasmine, the dog who has become a surrogate mother for the 50th time
December 31, 2008, Daily Mail (One of the UK's largest-circulation newspapers)
http://www.dailymail.co.uk/news/article-1103645/Meet-Jasmine-rescue-dog-surro...
When Jasmine the abandoned greyhound arrived at a wildlife sanctuary shivering and desperate for food, she needed all the love in the world to nurse her back to full health. Now it appears the kindness and patience shown to her has rubbed off – for the ... dog has become a surrogate mother for the 50th time. Seven-year-old Jasmine is currently caring for tiny Bramble, an 11-week-old roe deer fawn found semi-conscious in a nearby field. She cuddles up to her to keep her warm, showers her with affection and makes sure nothing is matted in her fur. She has had plenty of practice, having cared for five fox cubs, four badger cubs, 15 chicks, eight guinea pigs, two stray puppies and even 15 rabbits. Jasmine was brought to the Nuneaton and Warwickshire Wildlife Sanctuary by the police in 2003, having been found dumped in a garden shed. She was cold, filthy and malnourished. It took a few weeks for her to fully trust staff at the centre but with tender loving care she was nursed back to full fitness. Five years on, Jasmine is now the one looking after stray waifs. Geoff Grewcock, who runs the sanctuary, said: "She simply dotes on the animals as if they were her own, it's incredible to see. She takes all the stress out of them and it helps them to not only feel close to her but to settle into their new surroundings. As soon as an animal is brought in, she walks over takes a sniff or two and then licks and cuddles them. It is quite amazing."
Note: Explore a treasure trove of concise summaries of incredibly inspiring news articles which will inspire you to make a difference.
---
Note: For summaries of the latest news articles covering deep politics and censored news, click here. For summaries of the most important news articles ever along these lines, click here.
Don't miss our treasure trove of inspiring resources
We're $8,900 in the red for the year.
Kindly support this work of love: Donate here
Explore the mind and heart expanding websites managed by the nonprofit PEERS network:
Subscribe here to one of the two popular PEERS email lists