Team Lioness, Library Lends Out People, Secret Life of Plants
Inspiring News Articles
July 24, 2020
Hey wonderful friends,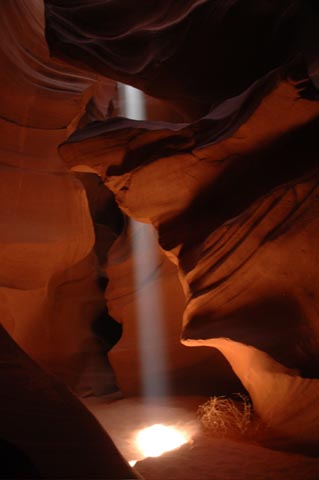 Explore below key excerpts of inspiring news articles with great information on a team of women rangers in Kenya protecting wildlife from poachers, a 'library' where you can check out interesting people instead of books, a look into the intriguing intelligence of plants, and more.
Each inspiring excerpt is taken verbatim from the media website listed at the link provided. If any link fails, click here. The key sentences are highlighted in case you just want to skim. Please spread the inspiration and have a great one!
With sacred love and warm wishes,
Fred Burks for the PEERS websites
Special note: Watch a great two-minute video on the importance of educating both the mind and the heart. For those open to channeling, in this amazing channeling of Bashar in Dec. 2019, he predicts that 2020 will be crazy and advises that staying centered is of paramount importance.
Quote of the week: "Though our wounds are seemingly the manifestation of ... darker forces, by breaking us open they can potentially let in and actively serve the light. Unwittingly helping us to deepen the realization of our true nature, these seemingly darker forces wind up connecting us with a higher form of light within us that transcends the dualistic notion of light and darkness as opposing each other. We don't cure our wounds. They cure us." ~~ Paul Levy in his essay "Wounds as the path to awakening"
---
Team Lioness: the Kenyan women rangers risking their lives for wildlife
July 13, 2020, The Guardian (One of the UK's leading newspapers)
https://www.theguardian.com/environment/2020/jul/13/team-lioness-the-kenyan-women...
Purity Amleset is feeling tense. But fear is just part of the job, she says, as she patrols her section of the 147,000-hectare (363,000-acre) community land around Kenya's Amboseli National Park, a Unesco-designated biosphere reserve. Amleset ... is one of eight rangers in the all-female International Fund for Animal Welfare's Team Lioness, a patrol unit among 76 rangers from the local Maa community. Their job is to protect wildlife from poaching, trafficking in bushmeat and human-wildlife conflict. "I risk my life to spare their life [wildlife]," says Amleset, who is on a regular 20km patrol to visit the local community, tracking and recording GPS coordinates of wildlife sightings, as well as threats like snares or any suspicious activity along the way. "I grew up here with wildlife as our friends. We are thriving together. The water point, we share together with wildlife. The grass we use to herd the cattle, [we] herd together with wildlife," she says. In neighbouring Tanzania, many rangers have lost their jobs as tourism has dwindled, putting more pressure on Team Lioness and other community rangers because they are forced to patrol larger areas. There are fears that fewer rangers could prompt a spike in poaching. "For us now the job has increased," says 20-year-old Sharon Nankinyi. "The most difficult thing is dangerous animals. If you meet them in the bush, they can attack you. But we know that without wildlife, people will not survive, and without people, wildlife will not survive.
Note: Explore a treasure trove of concise summaries of incredibly inspiring news articles which will inspire you to make a difference.
---
A look inside the Human Library, where you check out people instead of books
March 9, 2016, Today.com
https://www.today.com/news/look-inside-human-library-where-you-check-out-people...
With all the violence and conflict in the world, it's refreshing to know that people from all different demographics are able to sit down together around the world to have an open conversation. That's what Ronni Abergel, 42, has achieved since launching the Human Library in Copenhagen in 2000. Just as you would at a library, you can check out a "book" on a certain topic for an allotted period of time. The only difference is that the "book" is actually a person who you can have a conversation with — and learn from. The type of books you can borrow range from someone who is transgender, deaf, blind, obese or homeless to a person with autism or even a refugee. In the 16 years since its inception, Abergel brought the concept to more than 70 countries, including the U.S.. When the Human Library came to St. Norbert College, ... Sarah Griffiths, who works at the college's Center for International Education, brought her two sons, ages 11 and 13, to check out a book titled "International Woman, Leader of Color, Gender Justice." "When else would my sons get the opportunity to hear a woman from Ghana speak about her experiences with racism after moving to the predominantly white city of Green Bay, Wisconsin?" Griffiths [asked]. Adam Jackson, a black man adopted by a white family at 6 months old, volunteered himself as a book at that same event at St. Norbert College. "It was harder than I thought it would be to share my story," Jackson [said]. "But I'm so happy I had the opportunity to enter the conversation on diversity in a meaningful way."
Note: Explore a treasure trove of concise summaries of incredibly inspiring news articles which will inspire you to make a difference.
---
The secret life of plants: how they memorise, communicate, problem solve and socialise
April 5, 2020, The Guardian (One of the UK's leading newspapers)
https://www.theguardian.com/environment/2020/apr/05/smarty-plants-are-our-vegetable...
Stefano Mancuso studies what was once considered laughable – the intelligence and behaviour of plants. Mancuso's lab started work in 2005. "We were interested in problems that were, until that moment, just related to animals, like intelligence and even behaviour," he says. At the time, it was "almost forbidden" to talk about behaviour in plants. But "we study how plants are able to solve problems, how they memorise, how they communicate, how they have their social life and things like that". One of the most controversial aspects of Mancuso's work is the idea of plant consciousness. "Let's use another term," Mancuso suggests. "Consciousness is a little bit tricky. Let's talk about awareness. Plants are perfectly aware of themselves." A simple example is when one plant overshadows another – the shaded plant will grow faster to reach the light. But when you look into the crown of a tree, all the shoots are heavily shaded. They do not grow fast because they know that they are shaded by part of themselves. "So they have a perfect image of themselves and of the outside," says Mancuso. Far from being silent and passive, plants are social and communicative, above ground and beneath, through their roots and fungal networks. They are adept at detecting subtle electromagnetic fields generated by other life forms. They use chemicals and scents to warn each other of danger. When corn is nibbled by caterpillars ... the plant emits a chemical distress signal that lures parasitic wasps to exterminate the caterpillars.
Note: Explore a treasure trove of concise summaries of incredibly inspiring news articles which will inspire you to make a difference.
---
Plus-size ballerina becomes online star after footage of the teen executing an elaborate turning sequence goes viral
January 13, 2017, Daily Mail (One of the UK's popular newspapers)
https://www.dailymail.co.uk/femail/article-4118028/Stereotypes-broken-Plus-size-ballerina...
A plus-size teenage ballerina has been dubbed an inspiration after a video of her practicing a stunning turn sequence took the internet by storm. Lizzy Howell, 15, from Milford, Delaware, shares plenty of photos and videos of herself dancing on her Instagram and Facebook pages, but footage of her nailing a series of fouetté turns has launched her into online stardom. Thousands of people have watched the mesmerizing clip, and many have hailed her a role model for women of all sizes because of her confidence and beauty. The video sees Lizzy wearing a maroon leotard and footless tights as she effortlessly does eleven fouettés in a row before ending the sequence with a series of pirouettes. Lizzy told Daily Mail Online that she started dancing when she was five-years-old and has been practicing ballet for the past 10 years. The ballerina, who also practices jazz and tap dancing, trains four days a week and participated in a local production of The Nutcracker last month. The sudden viral fame helped earn Lizzy more than 22,000 followers. Plenty of people took to the comments section of the post to tell Lizzy that she is 'amazing', while others were simply blown away by her skill. 'I enjoy most of the comments saying I'm an inspiration for people of all sizes,' Lizzy said. 'I really like being called an inspiration, it makes me feel better about my self and what I'm doing.' When asked what advice she would give to a young girl who has resisted pursuing her dreams because of her size, Lizzy stressed that 'stereotypes are made to be broken'.
Note: Watch a great, 8-minute interview with this amazing young woman. Explore a treasure trove of concise summaries of incredibly inspiring news articles which will inspire you to make a difference.
---
3 Cities Pilot South Africa-Style Truth, Reconciliation Push
July 2, 2020, New York Times/Associated Press
https://www.nytimes.com/aponline/2020/07/02/us/ap-us-racial-injustice-truth-commission.html
District attorneys in Boston, Philadelphia and San Francisco are teaming up on a pilot effort patterned after South Africa's post-apartheid truth and reconciliation commission to confront racism in the criminal justice system. Suffolk County DA Rachael Rollins, Philadelphia DA Larry Krasner and San Francisco DA Chesa Boudin announced the initiative Wednesday in partnership with the Grassroots Law Project, which is leading the effort. It will tackle racial inequities and police violence and misconduct. "We need to confront our ugly past to create a more just and equitable future," said Rollins, whose jurisdiction includes Boston. Organizers said the Truth, Justice and Reconciliation Commission will "process and address the injustices of the past that simply were not given the time, attention and dignity that they deserved." "When marginalized people have needed to finally rely on this system for justice, it has routinely failed them in the worst ways imaginable. This isn't a bug in the system, but a feature," they said in a statement. In the 1990s, South Africa's own Truth and Reconciliation Commission took the nation on a painful path to air injustices perpetrated during more than 40 years of apartheid rule that included the torture, beatings and bombings of Blacks. Rather than hunt down and try people accused of atrocities, Nuremberg-style, the country's approach helped talk through grievances and heal divisions between Blacks and whites.
Note: Explore a treasure trove of concise summaries of incredibly inspiring news articles which will inspire you to make a difference.
---
'CAHOOTS': How Social Workers And Police Share Responsibilities In Eugene, Oregon
June 10, 2020, NPR
https://www.npr.org/2020/06/10/874339977/cahoots-how-social-workers-and-police-share...
You call 911, you generally get the police. It's a one-size-fits-all solution to a broad spectrum of problems from homelessness to mental illness to addiction. Protesters are urging cities to redirect some of their police budget to groups that specialize in treating those kinds of problems. Now we're going to look at one model that's been around for more than 30 years. In Eugene, Ore., a program called CAHOOTS is a collaboration between local police and a community service called the White Bird Clinic. Ben Brubaker is the clinic coordinator, and Ebony Morgan is a crisis worker. "The calls that come in to the police non-emergency number and/or through the 911 system, if they have a strong behavioral health component, if there are calls that do not seem to require law enforcement because they don't involve a legal issue or some kind of extreme threat of violence or risk to the person, the individual or others, then they will route those to our team - comprised of a medic and a crisis worker - that can go out and respond to the call," [said Brubaker]. "I think policing may have a place within this system, but I also think that it's over-utilized as an immediate response because it just comes with a risk," [said Morgan]. "It's a risk that crisis response teams that are unarmed don't come with. In 30 years, we've never had a serious injury or a death that our team was responsible for. Models like this can help people have support in their community and feel safer within their community."
Note: Explore a treasure trove of concise summaries of incredibly inspiring news articles which will inspire you to make a difference.
---
Kailash Satyarthi plans to end child labor in his lifetime
February 21, 2019, CNN News
https://www.cnn.com/2019/02/19/world/kailash-satyarthi-child-labor/index.html
Since 1980, [former engineer Kailash Satyarthi] has spent his life campaigning against child labor, ultimately winning the Nobel Peace Prize ... in 2014. Satyarthi launched the 100 Million campaign in late 2016. The initiative ... seeks to engage 100 million young people around the world to speak out for the world's more than 100 million child workers. The International Labor Organization charts the total of child laborers globally at 152 million, with 73 million of those in hazardous labor conditions. 10 million children are victims of abject slavery. The number of children working has fallen sharply in the last two decades, from as many as 246 million in the year 2000. With more global awareness and effort, it could fall further. Satyarthi's organization and Participant Media collaborated on a letter-writing campaign, in which ... people wrote letters to the top 100 US retailers asking them to take steps to ensure the products they sell are not connected with child labor. So far more than a million letters have been sent. "The world is capable to end child labor," Satyarthi said. "We have the technology. We have the resources. We have laws and international treaties. We have everything. The only thing is that we have to feel compassion for others. "My struggle is for the globalization of compassion." Satyarthi's ambitions have long been focused on global policy, but the root of it all still remains back home in India. The original organization he founded [has] directly rescued more than 88,000 children.
Note: Why have so few ever heard of this most amazing, courageous man who has risked his life countless times to rescue tens of thousands of children from slave labor? After surviving numerous beatings and the murder of two of his colleagues, Satyarthi won the Nobel Peace Prize in 2014 for creating a global network focused on fighting for the rights of over 100 million child workers worldwide and rescuing the many millions still held as slave labor in almost every country in the world. Don't miss the moving documentary on Satyarthi and his work titled "The Price of Free."
---
Sweden's health agency says open schools did not spur pandemic spread among children
July 15, 2020, Reuters
https://www.reuters.com/article/us-health-coronavirus-sweden-schools/swedens-health...
Sweden's decision to keep schools open during the pandemic resulted in no higher rate of infection among its schoolchildren than in neighboring Finland, where schools did temporarily close, their public health agencies said in a joint report. Sweden decided to forego a hard lockdown and keep most schools and businesses open throughout the COVID-19 outbreak, a divisive strategy that set it apart from most of Europe. Its Public Health Agency has maintained that the negative consequences of a shutdown on the economy and society outweigh the benefits, and says this also applies to schools. During the period of February 24 to June 14, there were 1,124 confirmed cases of COVID-19 among children in Sweden, around 0.05% of the total number of children aged 1-19. Finland recorded 584 cases in the same period, also equivalent to around 0.05%. "In conclusion, (the) closure or not of schools had no measurable direct impact on the number of laboratory confirmed cases in school-aged children in Finland or Sweden," the agencies said in the report. Sweden's death toll of 5,572, when compared relative to population size, far outstripped those of its Nordic neighbors, although it remains lower than in some European countries that locked down, such as Britain and Spain. State epidemiologist Anders Tegnell of the health agency, who has devised Sweden's response to the epidemic, has said there is little evidence linking the death toll to the absence of a lockdown.
Note: Explore an excellent article on Sweden's underreported success in dealing with COVID-19. For more along these lines, see concise summaries of deeply revealing news articles on the coronavirus from reliable major media sources.
---
Reopening Schools in Denmark Did Not Worsen Outbreak, Data Shows
May 28, 2020, U.S. News & World Report/Reuters
https://www.usnews.com/news/world/articles/2020-05-28/opening-schools...
Sending children back to schools and day care centres in Denmark, the first country in Europe to do so, did not lead to an increase in coronavirus infections, according to official data, confirming similar findings from Finland on Thursday. As countries across Europe make plans to exit months of lockdown aimed at curbing the virus outbreak, some parents worry that opening schools first might put the health of their children in danger. Following a one-month lockdown, Denmark allowed children between two to 12 years back in day cares and schools on April 15. Based on five weeks' worth of data, health authorities are now for the first time saying the move did not make the virus proliferate. "You cannot see any negative effects from the reopening of schools," Peter Andersen, doctor of infectious disease epidemiology and prevention ... said on Thursday. In Finland, a top official announced similar findings on Wednesday, saying nothing so far suggested the coronavirus had spread faster since schools reopened in mid-May. The number of infected children aged between one and up to 19 has declined steadily since late April, Andersen said, following a slight uptick immediately after the reopening of schools. But this was too early to have anything to do with the reopening, he said. "Based on preliminary experiences, it does not look like there has been a negative effect on the spread among school children or in the society in general," Andersen said and called Denmark's reopening strategy "prudent". A steady drop in daily infections, hospital admissions and deaths since early April has led Denmark to continue its reopening, with shopping malls, bars, restaurants allowed to reopen in May.
Note: For more along these lines, see concise summaries of deeply revealing news articles on the coronavirus from reliable major media sources.
---
How Finland Solved Homelessness
January 30, 2019, Huffington Post
https://www.huffingtonpost.com/entry/homelessness-finland-housing-first_us_5c...
Finland's much-lauded "housing first" approach ... has been in place for more than a decade. The idea is simple. To solve homelessness you start by giving someone a home, a permanent one with no strings attached. If they want to drink, they can; if they want to take drugs, that's fine too. Support services are made available to treat addiction, mental health and other problems, and to help people get back on their feet, from assisting with welfare paperwork to securing a job. The housing in Finland is a mix of designated standard apartments sprinkled through the community, and supported housing: apartment blocks with on-site services, built or renovated specifically for chronically homeless people. Formerly homeless residents ... pay rent from their own pockets or through the benefits afforded by Finland's relatively generous welfare state. The approach is working. As homelessness rises across Europe, Finland's numbers are falling. In 1987, there were around 18,000 homeless people. In 2017, there were 7,112 homeless people, of which only 415 were living on the streets or in emergency shelters. The vast majority (84 percent) were staying temporarily with friends or relatives. Between 2008 and 2015, the number of people experiencing long-term homelessness dropped by 35 percent. While it's expensive to build, buy and rent housing for homeless people, as well as provide the vital support services, the architects of the policy say it pays for itself. Studies have found housing one long-term homeless person saves society around €15,000 ($17,000) a year ... due to a reduction in their use of services such as hospital emergency rooms, police and the criminal justice system.
Note: Explore a treasure trove of concise summaries of incredibly inspiring news articles which will inspire you to make a difference.
---
Note: For summaries of the latest news articles covering deep politics and censored news, click here. For summaries of the most important news articles ever along these lines, click here.
Don't miss our treasure trove of inspiring resources
We're $4,400 in the red for the year.
Kindly support this work of love: Donate here
Explore the mind and heart expanding websites managed by the nonprofit PEERS network:
Subscribe here to one of the two popular PEERS email lists