Teens' Acts of Service for COVID-19, Yale University's Free Online Courses, Tailor-Made Dolls
Inspiring News Articles
October 2, 2020
Hey wonderful friends,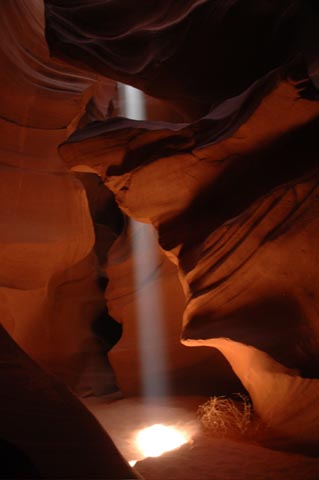 Explore below key excerpts of inspiring news articles with great information on teens volunteering their time to help those negatively impacted by COVID-19, Yale University classes you can take online for free, a girl who makes custom dolls for children with rare medical conditions, and more.
Each inspiring excerpt is taken verbatim from the media website listed at the link provided. If any link fails, click here. The key sentences are highlighted in case you just want to skim. Please spread the inspiration and have a great one!
With sacred love and warm wishes,
Fred Burks for the PEERS websites
Special note: Read a fascinating and eye-opening article with strong evidence that killer whales are telepathic and have saved many human lives in dramatic ways. Read one courageous, caring woman's incredible story of surviving and eventually thriving in the face of incredible adversity.
Quote of the week: "If you could all see each other's traumas like you can see each other's faces, there would be so much more compassion and understanding. You would be able to relate to one another so much better, and you would be able to come together with the knowing that you've all suffered." ~~ channeled by Daniel Scranton
Video of the week: Zach Bush is so inspiring!!! He is one of the few triple board-certified physicians in the U.S., with expertise in Internal Medicine, Endocrinology and Metabolism, and Hospice/Palliative care. In this 10-minute video, he is asked, "What is the hope for the future?" He has a great answer. Here are just a few tidbits: "We are afraid of our own death, which is our rebirth. We are spiritual beings trapped in a biological shell. We are missing the beauty of each other. We need to celebrate life and stop fearing death. We need to find love.
---
How Teens Are Making Meaning Out of the Pandemic
September 16, 2020, Greater Good
https://greatergood.berkeley.edu/article/item/how_teens_are_making_meaning_out_of_the...
Media portrayals of adolescence shape how society views young people and, as positive youth development scholars note, whether they are seen as risks to be managed or resources to be developed. My own research on adolescent mindfulness and virtue inspired me to learn more about how adolescents are faring during the pandemic. Zoya Sethi is a ninth grader from Delhi, India. She and four of her friends observed that after the shutdown of industries in the cities, millions migrated hundreds of kilometers by foot back to their villages, and women had no access to feminine hygiene pads. In response, they began a campaign through Instagram (@we_standwithher). Lucas Hung is a 12th grader from Vancouver, British Columbia. He and four friends similarly used Instagram to raise funds for those in need, with the dual goal of uniting their classmates (@_viralcause_) The teens also found meaning in smaller acts of service that filled critical needs in their communities. "It was so cool to see that something as small as offering to teach a 40-minute online dance class to their kids could make parents' lives so much better," explained Devyn Slade, a 12th grade volunteer dance instructor. Teens also empathized with the plight of seniors in retirement communities. One group wrote letters to older adults, "trying to make them feel connected, seen, and loved during this time where they're facing tons of isolation and fear and hard times," said Connor Macmillan, a 12th grade water polo player.
Note: Explore a treasure trove of concise summaries of incredibly inspiring news articles which will inspire you to make a difference.
---
The best Yale classes you can take online for free — including the most popular course in the university's history
August 31, 2020, Business Insider
https://www.businessinsider.com/yale-free-online-courses
Thanks to the internet and MOOC (massive open online courses) culture, it's not hard to find courses from prestigious universities such as Yale online for free or cheap. Counter to the Ivy League's legacy of exclusivity, MOOCs are designed to remove traditional education barriers: price and location. In fact, Yale offers access to a handful of recorded in-person courses such as African American History: From Emancipation to the Present via Open Yale Courses, a platform where anyone can access the lectures. However, lecture-listeners won't earn course credit, degrees, or a certificate of completion. If you're looking for a classroom-like educational experience with more structure, feedback, and peers, you'll want to turn to Coursera. The online learning platform features more than a dozen Yale courses that range in topic from economics to parenting to happiness. Coursera classes typically include video lectures, resources, community discussions, and quizzes. They're free to enroll in, but you'll have to pay a low fee (starting at $49) for features like graded homework assignments or certificates of completion, which can be added to a LinkedIn page. Based on the most popular course in Yale's history, [The Science of Well-Being] combines positive psychology with the real-life applications of behavioral science to increase your own happiness using concrete, productive habits. Read our full review of The Science of Well-Being course here.
Note: Explore a treasure trove of concise summaries of incredibly inspiring news articles which will inspire you to make a difference.
---
Teen's dolls are tailor-made for children with rare medical conditions
August 21, 2020, MSN News
https://www.msn.com/en-us/news/good-news/teen-s-dolls-are-tailor-made-for-children...
When Encinitas, Calif., teenager Ariella Pacheco was a little girl, her parents let her choose from a catalog the American Girl doll that most appealed to her. She picked the one with the hair color and style that matched her own. But what about children with rare medical conditions who don't look like anyone else, including the mass-produced dolls on store shelves? Pacheco wanted to give these children the same gift she got as a child. So, over the past several months, she has designed and sewn cloth dolls for four local youth. "I really value the beauty in the little things," Pacheco said. "Each of these kids are so unique, so special. I hope through these dolls they can see themselves in a new light and really embrace their beauty." She ... designed her own patterns and figured out how to re-create the children's differences. It was important to her that the children recognize themselves in the dolls but that their differences not be the most noticeable feature. "I hope they're really excited with them," Pacheco said. "The whole time I was trying to put as much love into it as I could and hoped they represented each child faithfully." The inspiration for the four dolls are Felix, a 6-year-old boy with a large scar on his head from surgery for a skull fracture; Andrea, a 2-year-old with a port-wine stain birthmark on her face; Valeria, a toddler with Apert syndrome, which causes skull deformities, misshapen eyes and fused fingers; and Zulema Gillett, [who has] Goldenhar syndrome, which caused her to be born with a cleft lip, misaligned jaw, and only one ear.
Note: Explore a treasure trove of concise summaries of incredibly inspiring disabled persons news articles which will inspire you to make a difference.
---
After Recess: Change the World
February 5, 2012, New York Times
http://www.nytimes.com/2012/02/05/opinion/sunday/kristof-after-recess-change-...
A battle between a class of fourth graders and a major movie studio would seem an unequal fight. So it proved to be: the studio buckled. And therein lies a story of how new Internet tools are allowing very ordinary people to defeat some of the most powerful corporate and political interests around — by threatening the titans with the online equivalent of a tarring and feathering. Take Ted Wells's fourth-grade class in Brookline, Mass. The kids read the Dr. Seuss story "The Lorax" and admired its emphasis on protecting nature, so they were delighted to hear that Universal Studios would be releasing a movie version in March. But when the kids went to the movie's Web site, they were crushed that the site seemed to ignore the environmental themes. So last month they started a petition on Change.org, the go-to site for Web uprisings. They demanded that Universal Studios "let the Lorax speak for the trees." The petition went viral, quickly gathering more than 57,000 signatures, and the studio updated the movie site with the environmental message that the kids had dictated. "It was exactly what the kids asked for — the kids were through the roof," Wells [said], recalling the celebratory party that the children held during their snack break. "These kids are really feeling the glow of making the world a better place. They're feeling that power." Change.org has grown from 20 employees a year ago to 100 now, in offices on four continents.
Note: Never doubt that a small group of committed people can make a big difference. For lots more inspiring new articles like this, click here.
---
Wisconsin Boy Is Hooked On Crocheting And Giving Back
February 5, 2019, NPR
https://www.npr.org/2019/02/05/691521551/wisconsin-boy-is-hooked-on-crocheting-and...
Jonah Larson taught himself how to crochet at age 5 by watching YouTube videos. Now 11, he has been described as a "crocheting prodigy." He has his own crochet business, called Jonah's Hands, based out of his home in La Crosse, Wisc. Crocheting has also made him a social media star — but he doesn't do it for the fame. Jonah has more than 46,000 followers on Instagram, where he sells his goods. Jonah regularly donates some of his goods and money to the Ethiopian orphanage from which he was adopted as an infant. His mother, Jennifer Larson, doesn't crochet, but she does run his Instagram account and has joined a few Facebook crocheting groups on his behalf. It's up to Jonah, she says, to decide what he does with the profits. "I don't buy his yarn for him. He buys his own yarn from the profits he makes from selling," she says. "He saves some money, he's investing some money and he donates as well. So those are things I think are important in life for adults to do, and I'm glad that he can learn that at an early age." "I hope people gain from seeing my work [and] it makes them happy too," Jonah says. "When I see my crochet work when it's done, it blows my mind to know that I, an 11-year-old with a tiny hook and a ball of yarn, made this amazing afghan, scarf, cowl, you name it." After an article was published about him in a local paper last month, his story went viral. Jonah now has over 2,500 orders and has temporarily stopped taking new requests.
Note: See lots of great photos of Jonah's craft. Explore a treasure trove of concise summaries of incredibly inspiring news articles which will inspire you to make a difference.
---
In Largest Ever Gift To Nature Conservancy, Tech CEO Preserves Pristine Stretch Of California Coast
December 22, 2017, Forbes
https://www.forbes.com/sites/miguelhelft/2017/12/22/in-largest-ever-gift-to-nature...
As frugal, outdoorsy newlyweds in the 1960s, Jack and Laura Dangermond spent their honeymoon camping along California's iconic Central Coast before heading inland to Yosemite. The two grew especially fond of a stretch of coastline west of Santa Barbara, with sweeping vistas of the Pacific Ocean. Now the Dangermonds are donating $165 million to ensure that one of the last pristine stretches of California's coast that remains in private hands, just up the road from where they camped, is preserved forever. The gift to The Nature Conservancy is the largest the organization has ever received and was earmarked for the purchase the 25,000-acre Bixby Ranch, which straddles Point Conception in Santa Barbara County. The donation by the Dangermonds, the billionaire founders of Esri, the privately-held software company that essentially invented the digital map, is also the ninth largest philanthropic gift of 2017, according to a database compiled by the Chronicle of Philanthropy. The ranch has been privately owned and was once considered for development. It includes 8 miles of coastline, windswept bluffs and hillsides and valleys rich with California live oaks. It is home to 39 threatened or "special status" species, including 14 that are considered endangered, as well as Chumash artifacts and dozens [of] National Historic Register sites. Sitting at the intersection of Northern and Southern California, its habitat has elements of both regions. "That's a pretty rare thing in California," Dangermond says.
Note: Explore a treasure trove of concise summaries of incredibly inspiring news articles which will inspire you to make a difference.
---
From Finland, an Intriguing School-Reform Model
December 12, 2011, New York Times
http://www.nytimes.com/2011/12/13/education/from-finland-an-intriguing-school...
Pasi Sahlberg, a Finnish educator and author, [said that in] his country, ... teachers typically spend about four hours a day in the classroom, and are paid to spend two hours a week on professional development. At the University of Helsinki, where he teaches, 2,400 people competed last year for 120 slots in the (fully subsidized) master's program for schoolteachers. "It's more difficult getting into teacher education than law or medicine," he said. Dr. Sahlberg puts high-quality teachers at the heart of Finland's education success story. Ever since Finland, a nation of about 5.5 million that does not start formal education until age 7 and scorns homework and testing until well into the teenage years, scored at the top of a well-respected international test in 2001 in math, science and reading, it has been an object of fascination among American educators and policy makers. Finlandophilia only picked up when the nation placed close to the top again in 2009, while the United States ranked 15th in reading, 19th in math and 27th in science. In Helsinki, the Education Ministry has had 100 official delegations from 40 to 45 countries visit each year since 2005. Dr. Sahlberg said a turning point was a government decision in the 1970s to require all teachers to have master's degrees — and to pay for their acquisition. Finland scorns almost all standardized testing before age 16 and discourages homework, and it is seen as a violation of children's right to be children for them to start school any sooner than 7, Dr. Sahlberg said.
Note: The US continues to push for more testing, while Finland shows that less testing and homework gives better results. For an excellent article on this in the Washington Post, click here. For more astounding facts on Finland's education success, click here.
---
'She saved my life': Police officer receives life-saving transplant from woman he put in jail 8 years ago
September 4, 2020, Fox News (Los Angeles affiliate)
https://www.foxla.com/news/she-saved-my-life-police-officer-receives-life-saving...
Jocelynn James, a recovered drug addict ... saved the life of the police officer who put her in jail nearly a decade ago. Between 2007-2012, James was arrested 16 times for theft and drug charges. "I was just living a really bad life, doing a lot of really bad things that I shouldn't have had no business doing," James said. Terrell Potter, a former officer with Phil Campbell Police Department, said James was going through a difficult place in her life. "She was out running crazy, stealing and doing drugs," Potter said. "I locked her up a couple of times." James said she was finally able to get her life straightened out, and on Nov. 5, she will celebrate eight years out of jail and eight years sober. James said Potter saved her life by arresting her and leading her to turn her life around. Last November, Potter learned that his kidney was failing, only functioning at 5%. Doctors told Potter that he would face a seven to eight-year waiting period for a kidney. After scrolling on her phone on Facebook, James learned that Potter needed a kidney. "I just threw my phone down and the holy spirit told me right then that I had that man's kidney." After a series of hospital tests, James learned that they were a perfect match. "If you asked me 100 names of who may give me a kidney, her name would have not been on the list," Potter said. On July 21, Potter received a successful kidney transplant. "All the numbers were great. It started working from the time it was put in," Potter said. "Her giving me a kidney ... extended my life."
Note: Explore a treasure trove of concise summaries of incredibly inspiring news articles which will inspire you to make a difference.
---
The US police department that decided to hire social workers
September 19, 2020, The Guardian (One of the UK's leading newspapers)
https://www.theguardian.com/us-news/2020/sep/19/alexandria-kentucky-police-social-workers
The Alexandria police chief, Mike Ward, was "sick and tired" of sending his officers to respond to 911 calls that they lacked the skills and time to handle. In this small Kentucky town of 10,000 people ... two-thirds of the calls police responded to were not criminal – instead, they were mental health crises and arguments resulting from long-brewing interpersonal conflicts. Police would show up, but they could rarely offer long-lasting solutions. Often, it was inevitable that they would be called back to the same address for the same problem again and again. In 2016 he decided to try a new approach: he talked the city into hiring a social worker for the police department. The current police chief, Lucas Cooper, said he was "the most vocal opponent" of the plan at the time. But now four years later, Cooper sees the program as indispensable: it frees officers from repeat calls for non-criminal issues and gets residents the help they needed, but couldn't get. In Alexandria two social workers are now on the police department's payroll. But while working for the police, they are not cops: they do not have arresting powers and they do not carry weapons. They ride in a Ford Focus instead of a police cruiser. They wear polo shirts, not police uniforms, and carry a radio with a panic button in case they find themselves in danger. "We're like a non-threatening type of follow-up," said Cassie Hensley, one of the department's social workers. "I've been told by individuals that they're very glad I didn't show up in a police cruiser ... and that they're more likely to talk to me."
Note: Could it be beneficial rather than defunding police to include social workers in their ranks for the many calls involving mental health? For more along these lines, see concise summaries of deeply revealing news articles on police corruption from reliable major media sources.
---
Note: For summaries of the latest news articles covering deep politics and censored news, click here. For summaries of the most important news articles ever along these lines, click here.
Don't miss our treasure trove of inspiring resources
We're $11,100 in the red for the year.
Kindly support this work of love: Donate here
Explore the mind and heart expanding websites managed by the nonprofit PEERS network:
Subscribe here to one of the two popular PEERS email lists