US Imprisonment Rate Drops, Making Guitars Cures Addiction, 5th Grader Feeds Thousands
Inspiring News Articles
November 13, 2020
Hey wonderful friends,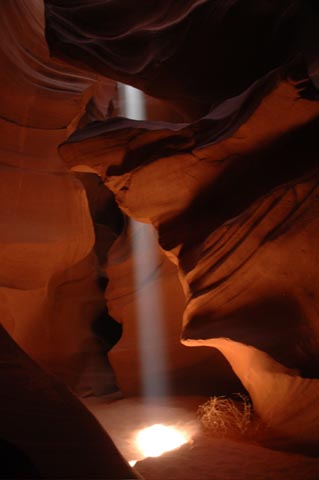 Explore below key excerpts of inspiring news articles with great information on the major drop in the U.S. imprisonment rate between 2009 and 2019, how making guitars saved a man from opioid addiction, 5th grader Orion Jean's drive to provide 100,000 meals to the needy this Thanksgiving, and more.
Each inspiring excerpt is taken verbatim from the media website listed at the link provided. If any link fails, click here. The key sentences are highlighted in case you just want to skim. Please spread the inspiration and have a great one!
With sacred love and warm wishes,
Fred Burks for the PEERS websites
Special note: If you dislike Republicans/conservatives, or if you dislike Democrats/progressives, this 10-minute video is most highly recommended. Listen to and read about an inspiring speech by Robert F. Kennedy, Jr. titled "International Message of Hope for Humanity." Triple-board certified MD Zack Bush talks of the tragedy of leaving our elders to die alone and of the miracle of birth with all of its intensity. A channeled message from deceased comedian Robin Williams is quite inspiring.
Quote of the week: "The arc of the moral universe is long, but it bends toward justice." ~~ Martin Luther King, Jr.
---
Black prison rate lowest in 31 years, Hispanics down 24%
October 23, 2020, MSN News
https://www.msn.com/en-us/news/us/under-trump-black-prison-rate-lowest-in-31-years...
America's imprisonment rate has dropped to its lowest level since 1995, led by a dive in the percentage of blacks and Hispanics sent to jail during the Trump administration, according to a new Justice tally. For minorities, the focus of President Trump's First Step Act prison and criminal reform plan, the rate is the lowest in years. For blacks, the imprisonment rate in state and federal prisons is the lowest in 31 years and for Hispanics it is down 24%. "Across the decade from 2009 to 2019, the imprisonment rate fell 29% among black residents, 24% among Hispanic residents and 12% among white residents. In 2019, the imprisonment rate of black residents was the lowest it has been in 30 years, since 1989," said the report. Explaining the rate, Justice said, "At year-end 2019, there were 1,096 sentenced black prisoners per 100,000 black residents, 525 sentenced Hispanic prisoners per 100,000 Hispanic residents and 214 sentenced white prisoners per 100,000 white residents in the U.S. Among sentenced state prisoners at year-end 2018 (the most recent data available), a larger percentage of black (62%) and Hispanic (62%) prisoners than white prisoners (48%) were serving time for a violent offense." For its report, Justice counts those in prison for more than a year. The report did not cite any reasons for the drop. Trump recently led a bipartisan coalition to push through criminal reforms with the First Step Act that have helped to cut prison terms for some.
Note: See the official Bureau of Justice statistics at https://www.bjs.gov/content/pub/press/p19_pr.pdf. Explore a treasure trove of concise summaries of incredibly inspiring news articles which will inspire you to make a difference.
---
Making guitars saved a man from opioid addiction. Now others are getting the same help
October 2, 2020, CNN News
https://www.cnn.com/2020/09/18/us/cfc-making-instruments-to-fight-opioid-addiction...
Earl Moore remembers the day his father walked out. Moore discovered the power of opioids to take that pain away while attending college at the University of Kentucky in Lexington. Moore's addiction lasted more than 15 years - before he finally found the help he needed. It was a nightmare odyssey that led him to steal his grandmother's cancer pain medication and his police officer brother's ATM card to pay for pills. Not until Moore says he found a 12-step program and a mentor who showed him the art of building stringed instruments - did he find the self-love and confidence that turned his life around for good. Moore was trying to get clean yet again in 2012 when he heard a master luthier - an expert stringed-instrument maker - was coming to his hometown of Hindman, a tiny hamlet nestled in the lush mountains of Eastern Kentucky. Moore had been doing carpentry, building cabinets and had a love for guitars. Moore found himself in Naselroad's wood shop nearly every day learning how to craft guitars from Appalachian native hardwoods in a town where the mountain dulcimer was first made in the late 1800s. "Music has always been a part of this community ever since pioneer days," said Naselroad. What started out as a one-year apprenticeship became a six-year journey that brought Moore back to life. Since he began, Moore has made more than 70 instruments. He's sold many of them and kept others. Moore's success inspired the creation of the "Culture of Recovery" arts program at The Appalachian Artisan Center.
Note: Explore a treasure trove of concise summaries of incredibly inspiring news articles which will inspire you to make a difference.
---
North Texas 5th-Grader On A Mission To Donate 100K Meals To People In Need By Thanksgiving
October 23, 2020, MSN News/CBS
https://www.msn.com/en-us/news/good-news/north-texas-5th-grader-on-a-mission-to...
A 5th grader in the Eagle Mountain-Saginaw Independent School District has a habit of setting very lofty goals for himself... he also has a habit of exceeding them. So, it isn't surprising that Orion Jean wants to continue his mission to do good for others into the holiday season. Earlier this fall, the Chisholm Ridge Elementary student collected and donated hundreds of toys to hospitalized children in Dallas through his Race to 500 Toys drive. Now, he's started another drive with the goal of donating thousands of meals to people in need by Thanksgiving. In addition to the work Orion is doing on his own, the Race to 100,000 Meals food drive will be be accepting food donations from the public. "I'm asking everyone to join me in a race to kindness," Orion said. "This has been a rough year for everybody, and now it's more important than ever to show support and love to anyone who needs it." Orion began collecting donations earlier this week and has already received nearly 4,000 meals. Over the summer, Orion won the Think Kindness National Speech contest, where he urged others to show compassion through action. As champion, he was given $500 to start his own kindness project where he went on to collect toys for hospitalized children.
Note: Explore a treasure trove of concise summaries of incredibly inspiring news articles which will inspire you to make a difference.
---
New-Age Commune Is Into Crafts and Time Travel
July 26, 2000, New York Times
https://www.nytimes.com/2000/07/26/world/baldissero-canavese-journal...
The "Temple of Man" [is] a five-story underground warren of vast, ornately decorated chambers, with towering pillars, 40-foot-high gold-leaf ceilings, giant frescoes and bronze statues, all linked by narrow passages and concealed stone doors that spring open and shut by electrical command. Begun more than 20 years ago in total secrecy, [the temple] is the spiritual core of Damanhur, a 23-year-old New Age commune nestled ... in the foothills of the Alps. Members [describe] their commune as a nation, one that aims at total self-sufficiency and boasts its own currency, schools, federal and local government, newspapers, Web site and tax code. It has melded California-style New Age spirituality with the customs and mores of northern Italy. It also claims to have its own unique transportation system: time travel. When its 500 full-time residents are not experimenting with time travel and "Selfic" healing, they are industriously churning out luxury items for export. One Damanhur workshop makes Tiffany-style glass products. Another business ... makes silk and cashmere fabrics on 18th-century wooden looms for ... top Italian fashion houses. "We were never hippies," Damanhur's founder, Oberto Airaudi ... explained. "We believed in hard work, personal responsibility and bank loans." Damanhur ... also shares the Italian aversion to ironclad rules and has only one: no smoking. Everything else is pretty much permitted, including long lunches that include wine, pasta and meat, which may help explain why the community has remained intact for more than two decades.
Note: For more on this magical community, see photos of their mind-boggling underground temples and the deeper story of its founding and development on this webpage. Their website is www.damanhur.org.
---
Humpback whales seize chance to sing in Alaska's cruise-free Covid summer
October 2, 2020, The Guardian (One of the UK's leading newspapers)
https://www.theguardian.com/environment/2020/oct/02/humpback-whales-sing-alaska-covid...
For Alaskans, summertime means cruise ships. Lots of cruise ships. The 2020 season was expected to commence with a record-breaking deluge of 1.4 million tourists and glacier gazers that would effectively triple the state's scant population of 730,000. Once the pandemic hit, that number effectively dropped to zero. Although the economy is being decimated by the reduction in tourist vessels, the state's humpback whales are some of the few locals actually enjoying the silence. Dr Michelle Fournet, director of the Sound Science Research Collective and research fellow at Cornell University, has been listening in on whale conversations for 10 years, but never before has she seen a summer like this. "The last time researchers were able to listen to humpbacks in a quiet ocean in Alaska was in 1976," when commercial whale watching began, said Fournet, and their population was much lower as humpback whaling was banned only a decade earlier. Since that time, recording technology has come a long way and whale populations have seen a huge resurgence, with several thousand summering in south-east Alaska alone. Fournet was ecstatic after listening to her first hydrophone recordings of the year two weeks ago. "It's really, really quiet. [On] my very first pass of listening, I randomly picked a file, and I immediately heard a whale instead of a boat." The state may be facing a big economic downturn, but this is at least one fact to take comfort in, she said. "Even though we are not on the ocean right now, the whales are still there," said Fournet.
Note: Explore a treasure trove of concise summaries of incredibly inspiring news articles on marine mammals.
---
DoNotPay can help ensure mail isn't rejected before it reaches an inmate's hands.
October 21, 2020, FreeThink
https://www.freethink.com/articles/robot-lawyer
For many of the nearly 2.3 million incarcerated Americans, keeping in touch with people on the outside isn't easy. Though prisons and jails generally do allow inmates to call, email, or video chat with their loved ones, they also often charge exorbitant rates, which leaves physical mail as the best (and sometimes, only) option for people behind bars. Even then, inmates still sometimes don't receive the letters and cards sent by their loved ones because they violate the facility's mail rules, which vary from place to place and can dictate everything from acceptable paper sizes to writing implements. Now, a "robot lawyer" is making it easier for people to send letters to inmates by automating much of the process — just write your message, and it takes care of the rest. The robot lawyer is actually an AI-powered app called DoNotPay, and it's the brainchild of British-American entrepreneur Josh Browder. The robot lawyer ... can now help people dispute evictions, cancel subscriptions, and navigate small-claims court, all for a $3 monthly fee. On October 15, Browder unveiled DoNotPay's new prison mail feature. A user starts by entering the name of the person they want contact in the app's search tool. The robot lawyer then scans the roster of inmates in federal, state, county, or ICE detention centers, all at once. The user then chooses the design they want for the letter and writes their message. DoNotPay then prints the letter, following the facility's specifications, and mails it to the inmate along with the postage they need to send a letter back.
Note: Explore a treasure trove of concise summaries of incredibly inspiring news articles which will inspire you to make a difference.
---
Saying Hello to Your Bus Driver Will Make You Feel Better in These Trying Times, Studies Show
October 1, 2020, Inside Edition
https://www.insideedition.com/saying-hello-to-your-bus-driver-will-make-you-feel...
Something as simple as saying hello to a stranger can enhance your happiness and feelings of well-being in these troubled times, two new studies show. In one survey, a sampling of 856 commuters who initiated "positive social interactions" with their bus or shuttle drivers had greater levels of being satisfied with themselves and their lives. In the other, a group of 265 travelers were split into two groups. Half were told to strike up a positive interaction with their driver by saying "have a nice day" or "thank you" upon leaving the bus, in a warm and sincere way. They were also told to make eye contact. The other half of participants was told not to speak to their driver. The commuters were surveyed after they got off their buses. The first group reported more positive feelings and well-being than the travelers who didn't talk to their drivers. Both studies were recently published as a paper titled "Minimal Social Interactions with Strangers Predict Greater Subjective Well-Being," in the Journal of Happiness Studies. "Simply taking a moment to greet, express good wishes, or say thank you to strangers is linked with greater happiness in everyday life," the authors wrote. So if the coronavirus pandemic is on your last nerve, try a simple hello to the person behind the wheel on your next bus ride.
Note: Explore a treasure trove of concise summaries of incredibly inspiring news articles which will inspire you to make a difference.
---
Dolphins Use Names for Each Other
July 24, 2013, ABC News
http://abcnews.go.com/Technology/dolphins-names/story?id=19751193
They escape from aquarium tanks. They locate underwater mines. Now, a new paper published in the journal Proceedings of the National Academy of Science claims that dolphins recognized their own name when called. Vincent Janik, one of the authors of the study and a biology researcher at the University of St. Andrews in Scotland, said that the name is actually a specific type of dolphin vocalization that the animals respond to. "They're these high pitched whistles that have a little bit of a melody," he told ABC News. These sounds are referred to as "signature whistles." Janik and his colleague, Stephanie King, cruised along the east coast of Scotland looking for bottlenose dolphins. After spotting and identifying a dolphin in the wild, the researchers would play one of three different sounds: a modified sound clip of that dolphin's signature whistle, a signature whistle of one of its podmates, or the signature whistle of a completely foreign dolphin. They played the dolphin's own signature whistle and the animal would come up and approach the boat and whistle back. However, the dolphin didn't respond to the other two types of whistles and mostly kept about its business. It may seem odd that the dolphins don't react much to the whistles of their fellow herdmates, but Janik says that copying a dolphin's signature whistle just right is part of their social group. "This copying only occurs between closely associated animals, like between mothers and their calves," he said. Dolphins only need to respond to their own signature whistles, since any socially relevant animal will have learned how to copy it. "It says to them, 'I know that this [whistle] is a friend.'"
Note: Explore an abstract of this intriguing study. For more on the fascinating capabilities of marine mammals, see the deeply revealing reports from reliable major media sources available here.
---
Oregon becomes first state to legalize magic mushrooms as more states ease drug laws in 'psychedelic renaissance'
November 4, 2020, CNBC News
https://www.cnbc.com/2020/11/04/oregon-becomes-first-state-to-legalize-magic-mushrooms...
Oregon on Wednesday became the first state to legalize the active ingredient in so-called magic mushrooms on an election night that saw more states ease restrictions on recreational drugs across the country. Oregon's Measure 109 will give legal access to psilocybin, the main active ingredient in "magic mushrooms," for mental health treatment in supervised settings. While some cities have moved to legalize and regulate access to the drug, Oregon will become the first state in the country to legalize it on a statewide basis. Supporters of the measure point to the medical benefits of the drug, which has been shown in some studies to benefit trauma survivors. Through Measure 110, which has captured more than 58% of the vote so far, Oregon would also decriminalize the possession of small amounts of some hard drugs, including heroin and LSD. Instead of criminal prosecution, people in possession would face a $100 fine, which can be waived if the person agrees to pursue treatment, according to the measure. Ronan Levy, the cofounder of Field Trip Health, a Toronto-based company that provides psychedelic-enhanced psychotherapy, said the ballot wins are "fantastic news" for what he called the psychedelic renaissance. Research is mounting that indicates the benefits of using psychedelic drugs to enhance therapy, Levy said, adding that ... the drug alone isn't necessarily helpful; it needs to be taken under supervision of trained personnel.
Note: Recent studies suggest psilocybin can be used to treat addiction and anxiety. For more along these lines, see concise summaries of deeply revealing news articles on the healing potential of mind-altering drugs from reliable major media sources.
---
Note: For summaries of the latest news articles covering deep politics and censored news, click here. For summaries of the most important news articles ever along these lines, click here.
Don't miss our treasure trove of inspiring resources
We're $12,100 in the red for the year.
Kindly support this work of love: Donate here
Explore the mind and heart expanding websites managed by the nonprofit PEERS network:
Subscribe here to one of the two popular PEERS email lists