Vatican Calls For Divestment, Altruism Arising From Pandemic, Irish Repay Old Debt to Native Americans
Inspiring News Articles
July 10, 2020
Hey wonderful friends,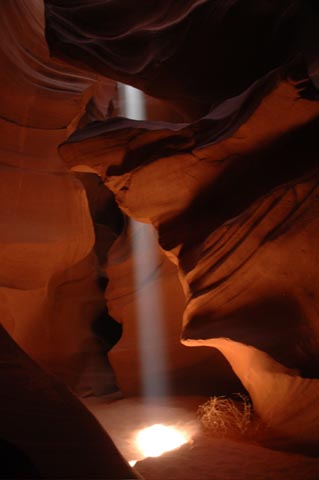 Explore below key excerpts of inspiring news articles with great information on a new document from the Vatican urging people to divest from fossil fuel companies and the arms trade, indications that the Coronavirus pandemic is making people more altruistic, gifts from Ireland to the Navajo and Hopi peoples continuing a 170-year-old tradition of transatlantic kindness, and more.
Each inspiring excerpt is taken verbatim from the media website listed at the link provided. If any link fails, click here. The key sentences are highlighted in case you just want to skim. Please spread the inspiration and have a great one!
With sacred love and warm wishes,
Fred Burks for the PEERS websites
Special note: Watch an incredibly funny short video of magical communication between a dad and his son. Listen to a powerful, 3-minute story of the incredible transformation of a young black man who went on to become a surgeon. Explore an excellent article on alternatives to policing. Explore an intriguing WSJ article on a study suggesting some have natural immunity to COVID-19.
Quote of the week: "The gift of taking the spiritual warrior's journey is that we no longer fear death or separation or aloneness. We realize that nothing in the universe is outside of us." ~~ Jamie Sams
---
Vatican urges Catholics to drop investments in fossil fuels, arms
June 18, 2020, NBC News/Reuters
https://www.nbcnews.com/science/environment/vatican-urges-catholics-drop-investments...
The Vatican urged Catholics on Thursday to disinvest from the armaments and fossil fuel industries and to closely monitor companies in sectors such as mining to check if they are damaging the environment. The calls were contained in a 225-page manual for church leaders and workers to mark the fifth anniversary of Pope Francis' landmark encyclical "Laudato Si" (Praised Be) on the need to protect nature, life and defenseless people. The compendium suggests practical steps to achieve the goals of the encyclical, which strongly supported agreements to contain global warming and warned against the dangers of climate change. The manual's section on finance said people "could favor positive changes ... by excluding from their investments companies that do not satisfy certain parameters." It listed these as respect for human rights, bans on child labor and protection of the environment. Called 'Journeying Towards Care For Our Common Home', one action point called on Catholics to "shun companies that are harmful to human or social ecology". Another section called for the "stringent monitoring" of extraction industries in areas with fragile ecosystems to prevent air, soil and water contamination. Last month, more that 40 faith organizations from around the world, more than half of them Catholic, pledged to divest from fossil fuel companies. The Vatican bank has said it does not invest in fossil fuels and many Catholic dioceses and educational institutions around the world have taken similar positions.
Note: Explore a treasure trove of concise summaries of incredibly inspiring news articles which will inspire you to make a difference.
---
In virus chaos, some find solace, purpose in helping others
May 22, 2020, MSN News
https://www.msn.com/en-ca/health/wellness/in-virus-chaos-some-find-solace-purpose-in...
In April, as the coronavirus was ravaging New York, Susan Jones learned her older brother had been diagnosed with a blood cancer. His supervisor at work launched a GoFundMe page to help with costs, and Jones shared it on Facebook. What happened next stunned her. While Jones ... was confident her closest friends would help, she was stunned to see scores of colleagues — some she didn't even know that well, and didn't even know she had a brother — donating, despite their own economic challenges. Jones found herself asking: Would the response have been the same just two months earlier, before the pandemic? She's fairly certain it wouldn't. Instead, she thinks the instinct to help shows, along with simple kindness, how people are striving to make a difference. At a time of helplessness, she says, helping others makes a mark on a world that seems to be overwhelming all of us. That helping others can feel good is not just an anecdotal truth but an idea backed by research, says Laurie Santos, psychology professor at Yale University and teacher of the school's most popular course to date: "Psychology and the Good Life." "The intuition that helping others is the key to our well-being right now fits with science," Santos says. "There's lots of research showing that spending our time and money on other people can often make us happier than spending that same time or money on ourselves. Taking time to do something nice for someone else ... is a powerful strategy for improving our well-being."
Note: Explore a treasure trove of concise summaries of incredibly inspiring news articles which will inspire you to make a difference.
---
The Irish are sending relief to Native Americans, inspired by a donation from a tribe during the Great Famine
May 6, 2020, CNN News
https://www.cnn.com/2020/05/06/world/ireland-native-americans-choctaw-gift-trnd/index...
In 1847, the Choctaw people collected $170 to send to people in Ireland who were starving during the potato famine. The struggles experienced by the Irish were familiar to the tribal nation: Just 16 years earlier, the Choctaw people had embarked on the Trail of Tears and lost thousands of their own to starvation and disease. Now, donations are pouring in from people across Ireland for a GoFundMe campaign set up to support the Navajo Nation and Hopi reservation during the coronavirus pandemic. "From Ireland, 170 years later, the favour is returned!" a message from one donor reads. "To our Native American brothers and sisters in your moment of hardship." The donations from Ireland seem to have started after The Irish Times journalist Naomi O'Leary shared the Navajo and Hopi fundraiser on Twitter. "Native Americans raised a huge amount in famine relief for Ireland at a time when they had very little," O'Leary wrote. Ethel Branch, the fundraiser's organizer, estimated on Tuesday that Irish people had donated about half a million dollars to the relief efforts so far, which goes toward food, water and other necessary supplies for Navajo and Hopi communities. "It's just incredible to see the solidarity and to see how much people who are so far away care about our community and have sympathy for what we're experiencing," Branch told CNN. The Navajo Nation has seen more than 2,400 confirmed Covid-19 cases and more than 70 deaths. The Hopi reservation ... has reported 52 positive cases.
Note: Explore a treasure trove of concise summaries of incredibly inspiring news articles which will inspire you to make a difference.
---
Dr Abhay Bang: the revolutionary paediatrician
March 19, 2011, The Guardian (One of the UK's leading newspapers)
https://www.theguardian.com/global-development/2011/mar/20/dr-abhay-bang-revo...
Dr Abhay Bang does not look like a pioneer. And yet ... this is the man who has revolutionised healthcare for the poorest people in India and who has overseen a programme that has sent infant mortality rates plummeting in one of the most poverty-stricken areas of the world. Medical experts now believe that Dr Bang's radical beliefs hold the key to tackling the myriad endemic health problems that blight the developing word. Instead of accepting the traditional hospital-based treatment model, Dr Bang has spent the last 26 years training up local volunteers in Gadchiroli, one of the most deprived districts in the Indian state of Maharashtra, to treat simple maladies at home. The World Health Organisation and Unicef have recently endorsed his approach to treating newborn babies and the programme is currently being rolled out to parts of Africa. In 1988, 121 newborn babies were dying out of every 1,000 births in the area. The newborn death rate in Gadchiroli has now fallen to 30 per 1,000 live births. Dr Bang's solution was simple: he trained a group of local women in the basics of neonatal care. They were taught how to diagnose pneumonia (using an abacus to count breaths), how to resuscitate children and how to administer some basic antibiotics. Instead of villagers having to walk for miles to get to the nearest hospital, these health visitors (called arogyadoots, which means "health messengers") went to where they were most needed.
Note: Explore a treasure trove of concise summaries of incredibly inspiring news articles which will inspire you to make a difference.
---
Grocery store catches man stealing, sends him home with a bag of groceries
April 23, 2020, CTV News
https://kitchener.ctvnews.ca/grocery-store-catches-man-stealing-sends-him-home-with-a...
When an independently-owned grocery store in Kitchener, Ont. caught someone allegedly stealing, they decided to offer help. "Just witnessed a man caught stealing at our local grocery," Twitter user Drkradersma wrote in a post on Monday evening. That grocery store turned out to be Central Fresh Market in midtown Kitchener. The Twitter user says they heard the owner say, "we will feed you," and that, five minutes later, they saw a man walking through the parking lot with a bag full of groceries. Nearly 100 people took to Twitter to find out which grocery store it was and to offer their support. Thousands more liked the post. While Central Fresh Market declined to comment, they took to the platform as well to share their side of the story. "We were simply helping someone in need, many are very fortunate NOT to worry about their next meal," the company wrote on Twitter. The tweet calls food insecurity in the community "heartbreaking." The decision to help the person in question has had a far-reaching impact on the community. Twitter user Drkradersma says their 13-year-old son was watching, too. "This made a powerful impression on him." "Just witnessed a man caught stealing at our local grocery. Watched the owner confront him and pull fruits & vegetables out of his pack. Then heard the owner say, "we will feed you." 5 minutes later saw the man walking thru the parking lot with a bag full of groceries," [wrote Drkradersma].
Note: Explore a treasure trove of concise summaries of incredibly inspiring news articles which will inspire you to make a difference.
---
9 Ways To Improve Your Quarantine Well-Being
May 11, 2020, Forbes
https://www.forbes.com/sites/alineholzwarth/2020/05/11/quarantine-well-being/
Whether you are directly or indirectly affected by the COVID-19 viral disease, you may be feeling down as a result of the novel coronavirus pandemic. There are many solutions out there to help lift your spirits, but not all are backed by research in behavioral science, nor specifically by evidence from the study of happiness and well-being. However, Professor Laurie Santos at Yale University has synthesized the science of well-being into a course for students at Yale, a course for students on Coursera, and has most recently transformed her work into a digital health program on Pattern Health ... that can be licensed by employers to provide to their employees. The recommendations that stem from the science of well-being are useful in normal times, but essential in coronavirus times, where the collective hit to well-being is being felt across the globe. There are 9 major insights that can be taken from Santos' Science of Well-Being program [presented] here to help improve your quarantine well-being. They are: practice your signature strengths, savor life, be grateful, be kind, stay socially connected while physically distanced, exercise regularly, sleep well, meditate, and feel rich with time. With these nine strategies, you can successfully improve your quarantine well-being. Laurie Santos recommends daily journaling to track and raise your awareness about how each of these happiness-boosting strategies are going for you.
Note: Explore a treasure trove of concise summaries of incredibly inspiring news articles which will inspire you to make a difference.
---
Her Life's a Sprint, Legacy Long Running
November 13, 1994, Chicago Tribune
https://www.chicagotribune.com/news/ct-xpm-1994-11-13-9411130119-story.html
Wilma Rudolph outran poverty, polio, scarlet fever and the limits placed on black women by societal convention to win three gold medals in sprint events at the 1960 Olympics in Rome. By the time brain cancer caught Rudolph, leading to her death Saturday at age 54, she had achieved a stature that made her legend and her sport greater in the long run. The 20th of 22 children of a porter and a cleaning lady, Rudolph lost the use of her left leg after contracting polio and scarlet fever at age 4. Doctors told her parents she never would walk again without braces, but she refused to accept that prognosis and began to walk unassisted at age 9. It wasn't long before she was outrunning all the girls and boys in her neighborhood. At 16, already under the tutelage of Tennessee State University coach Ed Temple, Rudolph won a bronze medal on the 4 x 100-meter relay at the 1956 Olympics in Melbourne, Australia. Four years later, when she was the mother of a 2-year-old, Rudolph won the three golds despite running all three events with a sprained ankle. After being voted Associated Press female athlete of the year in 1960 and 1961 and the Sullivan Award as the nation's top amateur athlete in 1961, Rudolph retired at 21, a decision that reflects an era in which lack of financial incentives kept most Olympic careers short. She turned to a variety of humanitarian projects, including goodwill ambassador to West Africa, coaching at DePauw University and working for underprivileged children through the Wilma Rudolph Foundation.
Note: The remarkable woman once commented, "My doctors told me I would never walk again. My mother told me I would. I believed my mother." Explore a treasure trove of concise summaries of incredibly inspiring news articles which will inspire you to make a difference.
---
Note: For summaries of the latest news articles covering deep politics and censored news, click here. For summaries of the most important news articles ever along these lines, click here.
Don't miss our treasure trove of inspiring resources
We're $5,800 in the red for the year.
Kindly support this work of love: Donate here
Explore the mind and heart expanding websites managed by the nonprofit PEERS network:
Subscribe here to one of the two popular PEERS email lists