Boy's Last Wish Feeds Homeless, Maine First 'Right to Food' State, New Therapy Reverses Paralysis
Inspiring News Articles
Dec. 24, 2021
Hey wonderful friends,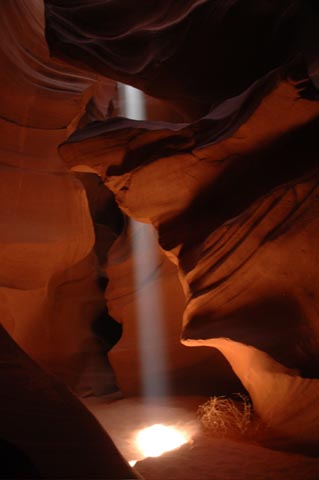 Explore below key excerpts of inspiring news articles with great information on a 13-year-old boy using his dying wish from the Make-A-Wish to feed the homeless, a new law in Maine protecting resident's 'right to food,' a new therapy able to reverse paralysis in mice, and more.
Each inspiring excerpt is taken verbatim from the media website listed at the link provided. If any link fails, click here. The key sentences are highlighted in case you just want to skim. Please spread the inspiration and have a wonderful holiday season and passage into 2022!
With sacred love and warm wishes,
Fred Burks for the PEERS websites
Special note: Watch an inspiring 9-minute video on beings sent to Earth with a huge task for transformation. Watch an excellent Aubrey Marcus interview of Charles Eisenstein, author of Sacred Economics. Read a fascinating account of how Star Wars got it all wrong. Watch a very sweet 3-min. video titled "Cycling Without Age."
Quote of the week: "There is a vitality, a life force, an energy ... that is translated through you into action. There is only one you in all time. This expression is unique. If you block your unique expression, it will never exist through any other medium. The world will not have it. It is not your business to determine how good it is. It is your business to keep it yours clearly and directly, to keep the channel open." ~~ Martha Graham
---
13-year-old boy granted a "Make-A-Wish" uses it to feed the homeless every month for a year
November 10, 2021, CBS News
https://www.cbsnews.com/news/abraham-olagbegi-a-make-a-wish-feed-homeless/
Last year, 13-year-old Abraham Olagbegi found out he was born with a rare blood disorder and needed a bone marrow transplant. About a year later, he found out better news: His transplant was successful, and he qualified for Make-A-Wish, an organization that grants wishes to children will serious illnesses. Abraham wanted a long-lasting wish, and he had an idea that he shared with his mom. "I remember we were coming home from one of his doctor appointments and he said, 'Mom, I thought about it, and I really want to feed the homeless,'" Abraham's mom, Miriam Olagbegi, told CBS News. "I said, 'Are you sure Abraham? You could do a lot ... You sure you don't want a PlayStation?'" Unlike many teenage boys, the PlayStation did not entice Abraham. He was sure of his wish to feed the homeless. Abraham's dad thought it was an awesome idea, too, Miriam said. "So, of course, we weren't going to miss an opportunity like that because we always tried to instill giving into our children." In September, Make-A-Wish helped Abraham organize a day to hand out free food in Jackson, Mississippi, with food and supplies donated from local businesses. Abraham said they ended up feeding about 80 people that day. "When the homeless people get the plate, some of them would come back and sing to us and thank us," he said. "And it just really feels good, it warms our hearts. And my parents always taught us that it's a blessing to be a blessing." Make-A-Wish will help Abraham feed the homeless every month for a year.
Note: Explore a treasure trove of concise summaries of incredibly inspiring news articles which will inspire you to make a difference.
---
Maine just voted to become the nation's first 'right to food' state
November 3, 2021, Washington Post
https://www.washingtonpost.com/business/2021/11/03/maine-right-to-food/
Maine voters approved an amendment Tuesday that enshrines the "right to food" — the first of its kind in the United States. The amendment to the state's constitution declares that all people have a "natural, inherent and unalienable right" to grow, raise, produce and consume food of their own choosing as long as they do so within legal parameters. Maine, a state with a bustling agricultural industry, has been at the forefront of the food sovereignty movement, which envisions a food system where producers also have control over how their goods are sold and distributed. The referendum was meant to ensure local communities have more agency over their food supply. "Power over our food supply is concentrated in a few individuals and corporations," [livestock farmer and advocate Heather] Retberg said. "Global companies dominate our food system and policy at the expense of our food self-sufficiency. This concentration of power threatens Mainers' individual rights to grow, raise, harvest, produce, and consume the food of our choosing now and in the future." Maine state Rep. Billy Bob Faulkingham, a Republican legislator who sponsored the legislation, has called it the "Second Amendment of food," empowering people to fight hunger and regain command over the food supply in an era of corporate domination. The nonprofit WhyHunger called the vote "a transformative step in ensuring the protection of food as an unequivocal basic human right."
Note: Explore a treasure trove of concise summaries of incredibly inspiring news articles which will inspire you to make a difference.
---
New therapy with 'special scaffold' reverses paralysis in mice
November 12, 2021, The Independent (One of the UK's leading newspapers)
https://www.independent.co.uk/news/science/therapy-scaffold-paralysis-mice-reversed...
Scientists have developed a novel therapy that promotes recovery from spinal cord injury and reverses paralysis in mice. In the research published in the journal Science ... scientists administered a single injection to tissues surrounding the spinal cords of paralysed mice. Just four weeks later, the rodents could walk again. The therapy, administered in the form of a gel, works by organising molecules at the injury site into a complex network of nanofibers mimicking the natural matrix found in all tissues that play a major role in wound healing and cell to cell communication, the study noted. This gel tunes the motion of molecules at the injury sites, enabling them to find and properly engage with constantly moving receptors on cells, said the researchers. "The key innovation in our research, which has never been done before, is to control the collective motion of more than 100,000 molecules within our nanofibers," study co-author Samuel I Stupp from Northwestern University said. One of the challenges in administering wound healing drugs, the scientists said, is that the receptors sticking out of nerve cells and other types of cells constantly moves around. The novel gel fine-tunes the motion of molecules which "move, 'dance' or even leap temporarily out of these structures", enabling them to connect more effectively with receptors, Dr Stupp explained. With further studies and clinical trials, the scientists believe that the new therapy could be used to prevent paralysis after major trauma.
Note: Explore a treasure trove of concise summaries of incredibly inspiring news articles which will inspire you to make a difference.
---
San Francisco public schools add mindfulness meditation to curriculum
September 8, 2021, KCBS News
https://www.audacy.com/kcbsradio/news/local/san-francisco-school-district-adds...
The San Francisco Unified School District has introduced mindfulness meditation as part of its curriculum this year. Susi Brennan instructed first graders on Wednesday at Daniel Webster Elementary School in Potrero Hill. Mindfulness focuses on slow and deliberate breathing, and Brennan's students sat on the floor as they listened to her calming voice. "When we're focusing on our breath, we can use it as an anchor," Brennan told the students. "So if our mind starts to wander away, we just gently bring it right back and notice our breathing." Over 57,000 students attend school in the district, and each of them will learn about mindfulness this year. The district said it introduced the technique into every grades' curriculum for the 2021-22 school year. Dr. Vincent Matthews, the district's superintendent, joined in on Wednesday's lesson. He took deep breaths alongside a class of 6-year-olds, participating in a social and emotional learning technique Matthews said is focused on the whole student. Brennan said teachers and staff also benefit from this calming technique. "It's an opportunity for them to also sit with their thoughts, and also for them to notice sounds and their breath," she told KCBS Radio. "It's a moment of pause for the teachers as well." You can learn more about the mindfulness meditations practiced in the San Francisco Unified School district by clicking here.
Note: Explore a treasure trove of concise summaries of incredibly inspiring news articles which will inspire you to make a difference.
---
Company Mimics Spiders to Create Lustrous Faux Silk That is 1,000x More Energy Efficient
June 26, 2021, Good News Network
https://www.goodnewsnetwork.org/company-mimics-spiders-to-create-faux-silk-1000x...
By mimicking how a spider spins silk at room temperature, an Oxford University venture has created a high performance, biodegradable textile that is 1,000 times more efficient than current methods for making man-made fabrics, which emit tons of carbon. Over the course of millions of years, spiders have evolved the ability to create one of the world's strongest and most adaptable materials—silk. The secret to a spider's ability to create silk lies within their spinnerets, a specialized organ that turns the liquid silk gel within the spider's abdomen into a solid thread. After years of research into this unique mechanism, Spintex has managed to mimic the spider's amazing ability: The company has created a process to spin textile fibers from a liquid gel, at room temperature, with water and biodegradable textile fibers as the only outputs. Last week, the nonprofit Biomimicry Institute awarded $100,000 to the English researchers, naming Spintex the winner of this year's Ray of Hope Prize, which honors the world's top nature-inspired startups. More than 50% of silk's environmental footprint lies in the raw material processing, which uses thousands of liters of water that must be boiled every day, so it's very energy intensive. Currently, there are no sustainable alternatives to traditional silk. "Spintex provides the only truly sustainable option for silk production that can produce fibers with the quality, performance and luster of traditional silk," says the company website.
Note: Explore a treasure trove of concise summaries of incredibly inspiring news articles which will inspire you to make a difference.
---
Kailash Satyarthi plans to end child labor in his lifetime
February 21, 2019, CNN News
https://www.cnn.com/2019/02/19/world/kailash-satyarthi-child-labor/index.html
Since 1980, [former engineer Kailash Satyarthi] has spent his life campaigning against child labor, ultimately winning the Nobel Peace Prize ... in 2014. Satyarthi launched the 100 Million campaign in late 2016. The initiative ... seeks to engage 100 million young people around the world to speak out for the world's more than 100 million child workers. The International Labor Organization charts the total of child laborers globally at 152 million, with 73 million of those in hazardous labor conditions. 10 million children are victims of abject slavery. The number of children working has fallen sharply in the last two decades, from as many as 246 million in the year 2000. With more global awareness and effort, it could fall further. Satyarthi's organization and Participant Media collaborated on a letter-writing campaign, in which ... people wrote letters to the top 100 US retailers asking them to take steps to ensure the products they sell are not connected with child labor. So far more than a million letters have been sent. "The world is capable to end child labor," Satyarthi said. "We have the technology. We have the resources. We have laws and international treaties. We have everything. The only thing is that we have to feel compassion for others. "My struggle is for the globalization of compassion." Satyarthi's ambitions have long been focused on global policy, but the root of it all still remains back home in India. The original organization he founded [has] directly rescued more than 88,000 children.
Note: Why have so few ever heard of this most amazing, courageous man who has risked his life countless times to rescue tens of thousands of children from slave labor? After surviving numerous beatings and the murder of two of his colleagues, Satyarthi won the Nobel Peace Prize in 2014 for creating a global network focused on fighting for the rights of over 100 million child workers worldwide and rescuing the many millions still held as slave labor in almost every country in the world. Don't miss the moving documentary on Satyarthi and his work titled "The Price of Free."
---
"It's just the beginning": Maryland high school teacher wins $1 million award
November 18, 2021, CBS News
https://www.cbsnews.com/news/keishia-thorpe-global-teacher-prize/
Growing up poor in Jamaica, Keishia Thorpe never thought she would graduate college, let alone become a visionary high school English teacher and win a $1 million prize. The Maryland educator and track coach, who works with immigrant and refugee students, just won the Global Teacher Prize, beating out 8,000 others from 121 countries. "Because I am an immigrant and because I understand their story, I do not ever lower my expectations for my students," she said. "I let them rise to my expectation. And they do." And through her foundation, the former Howard University track star has helped hundreds of students get college scholarships, including senior Isatu Bah. "I know she's always going to be here for me, and I will make her proud," Bah said. Thorpe said, "Teaching just is not something that happens in the classroom — be their coaches, be their mentor, be that safe space for them." She says she'll use her winnings to help even more students. She says the award is "just the beginning."
Note: Explore a treasure trove of concise summaries of incredibly inspiring news articles which will inspire you to make a difference.
---
It's Official: Solar Is the Cheapest Electricity in History
October 22, 2020, Popular Mechanics
https://www.popularmechanics.com/science/a34372005/solar-cheapest-energy-ever/
In a new report, the International Energy Agency (IEA) says solar is now the cheapest form of electricity for utility companies to build. That's thanks to risk-reducing financial policies around the world, the agency says, and it applies to locations with both the most favorable policies and the easiest access to financing. The report underlines how important these policies are to encouraging development of renewables and other environmentally forward technologies. Carbon Brief (CB) summarizes the annual report with a lot of key details. The World Energy Outlook 2020 "offers four 'pathways' to 2040, all of which see a major rise in renewables," CB says. "The IEA's main scenario has 43 [percent] more solar output by 2040 than it expected in 2018, partly due to detailed new analysis showing that solar power is 20 [to] 50 [percent] cheaper than thought." The calculation depends on financing figures compared with the amount of output for solar projects. That means that at the same time panel technology gets more efficient and prices for basic panels continue to fall, investors are getting better and better financing deals. So the statistic "20 to 50 percent cheaper" is based on a calculus of companies building solar projects, not something that has throughput for consumers or even solar homeowners. But it's still a big deal, because the cost to build power plants is a major part of why so much of the world has stuck with coal and gas power.
---
Tropical forests can regenerate in just 20 years without human interference
December 9, 2021, The Guardian (One of the UK's leading newspapers)
https://www.theguardian.com/environment/2021/dec/09/tropical-forests-can-regenerate...
Tropical forests can bounce back with surprising rapidity, a new study published today suggests. An international group of researchers looking at a number of aspects of tropical forests has found that the potential for regrowth is substantial if they are left untouched by humans for about 20 years. For example, soil takes an average of 10 years to recover its previous status, plant community and animal biodiversity take 60 years, and overall biomass takes a total of 120, according to their calculations." This is due in part to a multidimensional mechanism whereby old forest flora and fauna help a new generation of forest grow – a natural process known as "secondary succession". These new findings ... suggest that it is not too late to undo the damage that humanity has done through catastrophic climate change over the last few decades. "That's good news, because the implication is that, 20 years ... that's a realistic time that I can think of, and that my daughter can think of, and that the policymakers can think of," said Lourens Poorter ... lead author of the paper. This idea of natural regeneration is frequently disregarded in favour of tree plantations, but according to Poorter, the former yields better results than restoration plantings. "Compared to planting new trees, it performs way better in terms of biodiversity, climate change mitigation and recovering nutrients." The takeaway message is that we don't necessarily need to plant more trees when nature is doing it by itself, Poorter said.
Note: Explore a treasure trove of concise summaries of incredibly inspiring news articles which will inspire you to make a difference.
---
Grandmother and teen she mistakenly texted to reunite for 6th Thanksgiving
November 15, 2021, Today.com
https://www.today.com/food/food/grandmother-teen-mistakenly-texted-reunite-6th...
The sweetest Thanksgiving tradition this side of candied yams is back! Jamal Hinton and Wanda Dench will once again get together for the holiday, six years after she accidentally sent him a text inviting him to Thanksgiving dinner, believing she had texted her own grandson. "We are all set for year 6!" Hinton posted Sunday on Twitter, acknowledging that it will be the sixth straight year they have spent Thanksgiving together. He also posted a text message Dench shared inviting him, his girlfriend and his family to dinner. "It would bring my great joy if you, Mikaela and your family would come to my house on Thanksgiving day to share good food and great conversation. Your friend always, Wanda." Hinton, who accepted the invitation, also posted a selfie featuring him and Dench. Hinton and Dench went viral in 2016 after she texted him, saying she's hosting Thanksgiving dinner and would love it if he could attend, thinking she was texting her grandson. They then swapped photos. "You not my grandma," he wrote. "Can I still get a plate tho" Dench didn't miss a beat. "Of course you can," she replied. "That's what grandma's do ...feed every one." Last year, Dench and Hinton (along with Mikaela) met up prior to Thanksgiving, along with a small group of her family, including "the grandson that originally started all of this by changing his phone number and not telling me he changed it," [she said]. "He's changed my life a lot, I know that."
Note: Explore a treasure trove of concise summaries of incredibly inspiring news articles which will inspire you to make a difference.
---
Italian street artist battles racism by turning swastikas into cupcakes
November 24, 2021, Reuters
https://www.reuters.com/lifestyle/italian-street-artist-battles-racism-by-turning...
Swastikas on the wall become giant cupcakes with purple icing, and the words "my Hitler" are transformed into "my muffins". All in a day's work for the Italian street artist who fights racism by turning nasty graffiti into food. "I take care of my city by replacing symbols of hate with delicious things to eat," says the 39-year-old artist, whose real name is Pier Paolo Spinazze and whose professional name, Cibo, is the Italian word for food. On a recent sunny morning he had been alerted by one of his 363,000 Instagram followers that there were swastikas and racial slurs in a small tunnel on the outskirts of Verona. Up he turned, wearing his signature straw hat and necklace of stuffed sausages. He took out his bag of spray paints and set to work, while cars drove by beeping. He covered up the slurs with a bright slice of margherita pizza and a caprese salad - mozzarella, tomatoes and basil. A swastika was transformed into a huge red tomato. As he has become a local celebrity in Verona, he has also made enemies: "Cibo sleep with the lights on!" someone spray painted on a wall. He turned the threat into the ingredients of a gnocchi recipe. "Dealing with extremists is never good, because they are violent people, they are used to violence, but they are also cowards and very stupid," Spinazze said. "The important thing is to rediscover values that we may have forgotten, especially anti-fascism and the fight against totalitarian regimes that stem from the Second World War," he said.
Note: Explore a treasure trove of concise summaries of incredibly inspiring news articles which will inspire you to make a difference.
---
Steven Pinker Thinks the Future Is Looking Bright
November 19, 2018, New York Times
https://www.nytimes.com/2018/11/19/science/steven-pinker-future-science.html
Steven Pinker, a cognitive psychologist at Harvard, has been known to take provocative positions. He has argued that women are intrinsically different from men, that we are more driven by our genes than academics like to acknowledge, and that society is getting less violent over time — despite the mass shootings and other atrocities we hear about daily. The thesis of his latest book, "Enlightenment Now," is that life on Earth is improving. By every major measure of human well-being, from personal safety to longevity to economic security to happiness, people everywhere are far better off today than they were before the start of the Enlightenment in the 17th century. "I stumbled across data showing that violence had declined over the course of history. The homicide rate in England was 50 times higher in the 14th century than it is today," [said Pinker]. "Like any other news reader, I just assumed that there was as much mayhem as ever. It's only when you plot it over time ... that you can see the trends. It's not just in violence that one sees progress, but in poverty, in illiteracy, in access to small luxuries. The percentage of the world getting an education, in gender parity in education - girls are going to school all over the world. Even in ... the world's most retrograde countries, the rate of female education has increased. It was an epiphany from seeing graphs of human improvement that changed my view of the overall course of history: that progress is a demonstrable fact.
Note: Explore a treasure trove of concise summaries of incredibly inspiring news articles which will inspire you to make a difference.
---
Note: For summaries of the latest news articles covering deep politics and censored news, click here. For summaries of the most important news articles ever along these lines, click here.
Don't miss our treasure trove of inspiring resources
Kindly support this work of love: Donate here
Explore the mind and heart expanding websites managed by the nonprofit PEERS network:
Subscribe here to one of the two popular PEERS email lists