Help Those Who Really Need It, Degree Program For Incarcerated, Mexican President's Ethical Guide
Inspiring News Articles
January 15, 2021
Hey wonderful friends,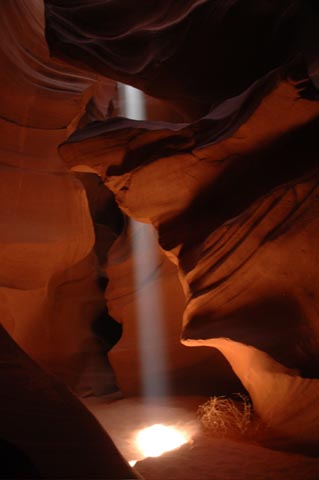 Explore below key excerpts of inspiring news articles with great information on charities making it easy to give money directly to those who need it most, a program helping prison inmates to earn college degrees while incarcerated, Mexican President Andrés Manuel López Obrador's "Ethical Guide for the Transformation of Mexico," and more.
Each inspiring excerpt is taken verbatim from the media website listed at the link provided. If any link fails, click here. The key sentences are highlighted in case you just want to skim. Please spread the inspiration and have a great one!
With sacred love and warm wishes,
Fred Burks for the PEERS websites
Special note: The inspiring volunteer organization servicespace is all about igniting generosity and creating transformation. Watch an incredibly touching 40-minute film about a monk who becomes the beloved adopted father of 85 children.
Quote of the week: "The journey from a life or civilization led by mind and reason to a civilization based on the heart requires a shamanic death and rebirth, where all is lost and all is gained" ~~ Bruce Lyon
Video of the week: Wow!!! Dr. Zach Bush has done it again. Interviewed by Robert F. Kennedy, Jr. (two great heroes of our time), Zach explains how viruses function and the roots of diseases like AIDS, autism, COVID-19, and more. He covers the crucial role of inflammation in disease, how glyphosate disrupts the gut microbiome, the widely misunderstood history of the polio virus, big Pharma's takeover of the federal regulatory health system, and more. At 46 minutes, he directly addresses the coronavirus in a most enlightening way. He states that ultimately people are dying from the results of hypoxic injury due misshapen red blood cells. And he gives solutions that are both elegant and quite doable. So inspiring! Don't miss this most excellent interview.
---
How to Get Your Money to Those Who Need It More Than You
May 30, 2020, New York Times
https://www.nytimes.com/2020/05/30/your-money/philanthropy-charity-giving-coronavirus.html
What is the very best way for people with more money than they need to quickly hand it over to those in need, so they can use it for food, shelter and other necessities? Sites and services like GoFundMe can connect donors with real people, but they may lack vetting of recipients, their back stories or their plans. Donors with large amounts to give may want to use tax deductions to increase what they can afford to donate, but may not be able to get them through one-off cash transfers. The elusiveness of perfect solutions has inspired a variety of social entrepreneurs to pursue various forms of direct giving. Two existing organizations and one new entrant are offering some of the most satisfying ways of providing few-strings-attached assistance. Modest Needs Foundation and GiveDirectly, both nonprofit organizations, are using years of experience to pay people's bills or hand them money to pay for things themselves. And the 1K Project is facilitating money transfers, although without the tax deductions the other two can offer donors. So far, GiveDirectly has sent $1,000 each to about 82,000 people. Its goal is to reach 100,000, though it is likely to continue the efforts if donations keep coming in. Modest Needs, a nonprofit organization, operates on a smaller scale, with a slightly different model. Recipients need to find their way to the group and apply for help paying particular bills. It requires documentation of the need and pays bills directly, without giving money to the applicant.
Note: For other exciting new ways to directly help the poorest of the poor, read this NPR article. Explore a treasure trove of concise summaries of incredibly inspiring news articles which will inspire you to make a difference.
---
How GiveDirectly is finding the poorest people in the world—and sending them cash
December 11, 2020, Fast Company
https://www.fastcompany.com/90585079/how-givedirectly-is-finding-the-poorest-people-in...
In Togo ... 55% of the population lives on less than $1.90 a day. The economic effects of COVID-19 have drastically driven up the world's extreme poverty level. The World Bank estimates that the number of people living on less than $1.90 per day will reach 150 million by 2021. GiveDirectly, a charity that has focused for just under a decade on direct cash transfers to people in poverty around the world, particularly in Africa, has been escalating its pandemic relief efforts—and continually innovating with partners to find groundbreaking ways to target the most in need of money. The charity's latest innovation is harnessing an algorithm, designed by UC Berkeley, that uses artificial intelligence to identify the poorest individuals in the poorest areas, and transfer cash relief directly to them. The algorithm works in two stages. First, it finds the poorest neighborhoods or villages in a certain region, by analyzing high-resolution satellite imagery. The second stage is finding the poorest individuals within those areas, by analyzing their mobile phone data, provided by Togo's two principal carriers, Togocel and Moov. After the poorest individuals are identified, they will be prompted to enroll via mobile phone, and then instantly paid. Approximately $5 million will be delivered in total, sending cash every month for five months, in the sum of $15 for women and $13 for men per month, which they've calculated as the figure to cover their "minimum basket of goods" to survive. So far, 30,000 Togolese have been paid, out of a goal of 58,000.
Note: For lots more on this exciting new way to directly help the poorest of the poor, read this NPR article. And a New York Times article has further good suggestions along these lines.
---
College Launches Country's First Inside-Out Bachelor's Degree Program for the Incarcerated
December 10, 2020, Yahoo! News
https://news.yahoo.com/pitzer-college-launches-countrys-first-113500053.html
Incarcerated men at California Rehabilitation Center (CRC) in Norco, CA, can now earn a bachelor's of arts degree from one of the country's top liberal arts colleges. Pitzer College, a member of The Claremont Colleges, is the first university or college in the country to develop a bachelor's degree program for the incarcerated based on a sustainable inside-out curriculum. The inaugural cohort of eight incarcerated students in the Pitzer Inside-Out Pathway-to-BA are expected to graduate by the end of 2021. Pitzer Inside-Out Pathway-to-BA is the country's first degree-seeking prison education program whereby incarcerated "inside" students and "outside" students from The Claremont Colleges attend classes together in prison and are working toward earning bachelor's degrees. The Pathway is part of the intercollegiate Justice Education Initiative (JEI) program. The Claremont JEI model consists of an equal number of inside and outside students in each course. All inside students earn college credit, whether they are degree-seeking or not. The model allows Claremont College professors to teach their regular curriculum. The only difference is that the classes are held inside a prison (via online video-conferencing during COVID). Following their release, 86% of prisoners will be rearrested in three years. A RAND Corporation study found that correctional education programs reduce the inmates' chances of returning to prison, and those who participate had 43% lower odds of recidivating.
Note: Explore a treasure trove of concise summaries of incredibly inspiring news articles which will inspire you to make a difference.
---
Mexican president presents 'ethical guide' book of precepts
November 26, 2020, ABC News/Associated Press
https://abcnews.go.com/International/wireStory/mexican-president-presents-ethical-guide...
Few world leaders talk about morals and ethics as much as Mexican President Andrés Manuel López Obrador. On Thursday he presented an "Ethical Guide for the Transformation of Mexico." López Obrador took office two years ago pledging government austerity and an end to corruption. Much like the president himself, the text presented Thursday is socially conservative, and is definitely not a traditional leftist tract. It calls the family "the basic building block of society." The 20-point pamphlet is a compendium of vaguely social-democratic pontifications on work, fairness, forgiveness, justice and responsibility. It marks quite a divergence for Mexico's once rigidly anti-clerical government, which was long loathe to even talk about morality. But López Obrador often uses vaguely religious language and calls himself a Christian "in the broadest sense of the term." He has long said he wants a "moral constitution" and a "loving republic" for Mexico. The government aims to print and distribute 10 million copies for free. "Inequality in any area is the product of injustice and creates suffering," the pamphlet says. "Like power, work gains its full meaning when it is done for others." "It is not a crime to accumulate and increase material wealth," reads another section. "Whoever earns a reasonable profit, using their creativity and taking risks to create jobs, that person will be recognized by society as a responsible businessperson with social sense."
Note: Read an English translation of Mexico's inspiring new "Ethical Guide for the Transformation of Mexico." Explore a treasure trove of concise summaries of incredibly inspiring news articles which will inspire you to make a difference.
---
Scottish homes to be first in world to use 100% green hydrogen
November 30, 2020, The Guardian (One of the UK's leading newspapers)
https://www.theguardian.com/environment/2020/nov/30/scottish-green-hydrogen-fife
Hundreds of homes in Scotland will soon become the first in the world to use 100% green hydrogen to heat their properties and cook their meals as part of a new trial that could help households across the country replace fossil fuel gas. Some 300 homes in Fife will be fitted with free hydrogen boilers, heaters and cooking appliances to be used for more than four years in the largest test of whether zero carbon hydrogen, made using renewable energy and water, could help meet Britain's climate goals. They will begin to receive green gas from the end of 2022, at no extra charge, and up to 1,000 homes could be included if the first phase of the trial is completed successfully. Green hydrogen is a central part of the government's plan to wean Britain off fossil fuels because it can be used in the same ways as fossil fuel gas but produces no carbon emissions. This is particularly important for central heating, which makes up almost a third of the UK's greenhouse gas emissions because 85% of homes use a gas boiler. Antony Green, the head of National Grid's hydrogen project, said: "If we truly want to reach a net zero decarbonised future, we need to replace methane with green alternatives like hydrogen."
Note: Explore a treasure trove of concise summaries of incredibly inspiring news articles which will inspire you to make a difference.
---
Giving Billions Fast, MacKenzie Scott Upends Philanthropy
December 20, 2020, New York Times
https://www.nytimes.com/2020/12/20/business/mackenzie-scott-philanthropy.html
In November, Dorri McWhorter, the chief executive of the Y.W.C.A. Metropolitan Chicago, got a phone call from a representative of the billionaire philanthropist MacKenzie Scott. The news was almost too good to be true: Her group would be receiving a $9 million gift. Ms. McWhorter shed tears of joy on the call. Similar scenes were playing out at charities nationwide. Ms. Scott's team recently sent out hundreds of out-of-the-blue emails to charities, notifying them of an incoming gift. Many of the gifts were the largest the charities had ever received. Ms. McWhorter was not the only recipient who cried. All told, Ms. Scott — whose fortune comes from shares of Amazon that she got after her divorce last year from Jeff Bezos, the company's founder — had given more than $4 billion to 384 groups, including 59 other Y.W.C.A. chapters. In the course of a few months, Ms. Scott has turned traditional philanthropy on its head. Whereas multibillion foundations like Bloomberg Philanthropies and the Bill and Melinda Gates Foundation have fancy headquarters, Ms. Scott's operation has no known address — or even website. By disbursing her money quickly and without much hoopla, Ms. Scott has pushed the focus away from the giver and onto the nonprofits she is trying to help. They are the types of organizations — historically Black colleges and universities, community colleges and groups that hand out food and pay off medical debts — that often fly beneath the radar.
Note: Explore a treasure trove of concise summaries of incredibly inspiring news articles which will inspire you to make a difference.
---
Man who was serving 90-year sentence for marijuana released
December 10, 2020, ABC News/Associated Press
https://abcnews.go.com/US/wireStory/man-serving-90-year-sentence-marijuana-released-74637005
While serving a 90-year prison sentence for selling marijuana, Richard DeLisi's wife died, as did his 23-year-old son and both his parents. Yet, 71-year-old DeLisi walked out of a Florida prison Tuesday morning grateful and unresentful as he hugged his tearful family. After serving 31 years, he said he's just eager to restore the lost time. DeLisi was believed to be the longest-serving nonviolent cannabis prisoner, according to the The Last Prisoner Project which championed his release. DeLisi was sentenced to 90 years for marijuana trafficking in 1989 at the age of 40 even though the typical sentence was only 12 to 17 years. Now, he wants "to make the best of every bit of my time" fighting for the release of other inmates through his organization FreeDeLisi.com. "The system needs to change and I'm going to try my best to be an activist," he said. Chiara Juster, a former Florida prosecutor who handled the case pro bono for the The Last Prisoner Project, criticized DeLisi's lengthy sentence as "a sick indictment of our nation." The family has spent over $250,000 on attorneys' fees and over $80,000 on long-distance international collect calls over the past few decades. Rick DeLisi was only 11-years-old when he sat in the courtroom and said goodbye to his father. Now, he's a successful business owner with a wife and three children living in Amsterdam. "I can't believe they did this to my father," the grieving son said. His voice cracks and his eyes well up with tears as he talks about how grateful he is to finally see his dad.
Note: Explore a treasure trove of concise summaries of incredibly inspiring news articles which will inspire you to make a difference.
---
Giving back: Nine-year-old builds homeless shelters and other selfless acts
June 3, 2015, Christian Science Monitor
http://www.csmonitor.com/World/Making-a-difference/Change-Agent/2015/0603/Giv...
A nine-year old girl from Bremerton, Wash. is making a difference in her local community. In a report with KING 5 News, Hailey Ford is shown using a power tool to drive nails into the roof what looks like a miniature house. The structure is the first of 11 planned shelters she [is] building for the homeless in her area. She tells the reporter that her friend Edward is homeless and needs a dry place to sleep at night. When she realized that she could do something about it, she began piecing together a plan to build "mobile sleeping" shelters, as she calls them. The shelters come complete with insulation, tar paper, and windows, barriers that will keep out the elements and lock in the warmth. Hailey isn't the only kid acting with compassion. Five-year old Josiah Duncan had a similar reaction when he saw a hungry-looking homeless man outside of a Waffle House in Prattville, Ala., last month. The little boy began asking his mother about the man's appearance, clearly troubled. She explained that the man was homeless and Josiah requested that they buy him a meal. His mother obliged. Before the man could eat, Josiah insisted on saying a blessing. "The man cried. I cried. Everybody cried," his mother told WFSA. Other children have taken Hailey and Josiah's kindness a few steps further. Hannah Taylor, a Canadian from Winnipeg, Manitoba, founded the Ladybug Foundation when she was only eight years old. In her mission statement Hannah says, "I believe that if people know about homelessness – that there are people living without a home – they will want to help."
Note: Explore a treasure trove of concise summaries of incredibly inspiring news articles which will inspire you to make a difference.
---
Fertility rate: 'Jaw-dropping' global crash in children being born
July 14, 2020, BBC News
https://www.bbc.com/news/health-53409521
Falling fertility rates mean nearly every country could have shrinking populations by the end of the century. And 23 nations - including Spain and Japan - are expected to see their populations halve by 2100. Countries will also age dramatically, with as many people turning 80 as there are being born. The fertility rate - the average number of children a woman gives birth to - is falling. If the number falls below approximately 2.1, then the size of the population starts to fall. In 1950, women were having an average of 4.7 children in their lifetime. Researchers at the University of Washington's Institute for Health Metrics and Evaluation showed the global fertility rate nearly halved to 2.4 in 2017 - and their study, published in the Lancet, projects it will fall below 1.7 by 2100. As a result, the researchers expect the number of people on the planet to peak at 9.7 billion around 2064, before falling down to 8.8 billion by the end of the century. "That's a pretty big thing; most of the world is transitioning into natural population decline," researcher Prof Christopher Murray told the BBC. "I think it's incredibly hard to think this through and recognise how big a thing this is; it's extraordinary, we'll have to reorganise societies." It is being driven by more women in education and work, as well as greater access to contraception, leading to women choosing to have fewer children. In many ways, falling fertility rates are a success story.
Note: For more on this inspiring news, see this hopeful information. Explore a treasure trove of concise summaries of incredibly inspiring news articles which will inspire you to make a difference.
---
Shelter Dogs and Prison Inmates Give Each Other a New 'Leash' on Life
September 3, 2014, Huffington Post
http://www.huffingtonpost.com/dr-patricia-fitzgerald/who-rescued-who-shelter-...
August 9, 2014, was one of the most memorable days of my life. On that day I entered a maximum-security prison in Lancaster, Calif. to witness an extraordinary event connecting the lives of some of its inmates with a pack of rescued shelter dogs. Five lucky dogs ... were pulled from a high-kill shelter in Los Angeles and entered this Level 4 prison for a chance at a better life. Earlier this year, Karma Rescue, a nonprofit that saves at-risk dogs from high-kill shelters across Southern California, partnered with the California State Prison Los Angeles County in Lancaster to create "Paws for Life," a program that matches rescued dogs with inmates who train them to boost their odds of adoption. Fourteen inmates were ... selected to train five shelter dogs who stayed at the prison this summer for a 12-week program. From the very beginning, the program struck a chord with everyone involved. Karma Rescue's founder Rande Levine wrote, "Men who had not seen an animal in decades were openly emotional at the sight of the beautiful creatures before them. Just petting our dogs brought many to happy tears. It was a day I will never, ever forget." Several times a week, professional dog trainer Mark Tipton and several dedicated Karma Rescue volunteers drove out to the prison to instruct the inmates on how to train their assigned dogs for 'Canine Good Citizen' certification, a designation that increases the chance that a dog will be successfully adopted.
Note: Don't miss the moving pictures of this inspiring program at the link above. Explore a treasure trove of concise summaries of incredibly inspiring news articles which will inspire you to make a difference.
---
'Sistine Chapel of the ancients' rock art discovered in remote Amazon forest
November 29, 2020, The Guardian (One of the UK's leading newspapers)
https://www.theguardian.com/science/2020/nov/29/sistine-chapel-of-the-ancients-rock-art...
One of the world's largest collections of prehistoric rock art has been discovered in the Amazonian rainforest. Hailed as "the Sistine Chapel of the ancients", archaeologists have found tens of thousands of paintings of animals and humans created up to 12,500 years ago across cliff faces that stretch across nearly eight miles in Colombia. Their date is based partly on their depictions of now-extinct ice age animals, such as the mastodon, a prehistoric relative of the elephant that hasn't roamed South America for at least 12,000 years. There are also images of the palaeolama, an extinct camelid, as well as giant sloths and ice age horses. These animals were all seen and painted by some of the very first humans ever to reach the Amazon. Their pictures give a glimpse into a lost, ancient civilisation. Such is the sheer scale of paintings that they will take generations to study. The discovery was made by a British-Colombian team, funded by the European Research Council. Its leader is José Iriarte, professor of archaeology at Exeter University and a leading expert on the Amazon and pre-Columbian history. He said: "When you're there, your emotions flow … We're talking about several tens of thousands of paintings. It's going to take generations to record them … Every turn you do, it's a new wall of paintings. "We started seeing animals that are now extinct. The pictures are so natural and so well made that we have few doubts that you're looking at a horse, for example. It's fascinating."
Note: Explore a treasure trove of concise summaries of incredibly inspiring news articles which will inspire you to make a difference.
---
Young Artist Overcomes Odds and Inspires Others With His Portraiture
December 2, 2020, NBC News (Los Angeles affiliate)
https://www.nbclosangeles.com/news/local/young-artist-overcomes-odds-and-inspires-others...
An art exhibit is now open at the Beverly Center titled, "Heirs to the Throne." Among the well-known artists is newcomer Tyler Gordon who's blowing up social media with his recent works. "I just really love art, and I've always wanted to do art my whole life," said Tyler, 14. But it wasn't until he turned 10 that Tyler started painting. "He wakes me up at 3 in the morning, telling me he had a dream that God told him he could paint and he's going to be a painter," said Tyler's mom, Nicole. "And I told him, 'Go back to bed.'" His mom Nicole Kindle, an artist herself, gave him the supplies he needed, essentially launching his career as a portrait artist. His recent portrait of Vice President-elect Kamala Harris went viral just before Thanksgiving, with more than 1.5 million views. That led to a call from Harris herself, commending his work. "She broke through tons of barriers herself," Tyler explained. "And me myself, I broke through tons of barriers, with my stutter, me being deaf until I was 6, and me being in a wheelchair for 2 years." Tyler was also inspired to paint President-Elect Joe Biden. "He also stutters as well, and even though he stutters, he's still not afraid to do public speeches and use his voice," Tyler said. "So I feel like he really inspires me." Tyler showed NBCLA some of the works on display in his exhibit, including portraits of Brionna Taylor and George Floyd. "I painted him to let him and the world know that he would not be forgotten," said Tyler.
Note: Explore a treasure trove of concise summaries of incredibly inspiring news articles which will inspire you to make a difference.
---
Fate Winslow, sentenced to life in prison for selling $20 worth of pot, is released after serving 12 years
December 16, 2020, Yahoo! News
https://news.yahoo.com/fate-winslow-sentenced-to-life-in-prison-for-selling-20-worth-of...
Twelve years after being sentenced to life for selling $20 worth of marijuana to an undercover cop, Fate Vincent Winslow will walk out of Louisiana State Penitentiary on Wednesday a free man. "Today is a day of redemption," the 53-year-old wrote to Yahoo News following his resentencing hearing on Tuesday. "I get my freedom back, I get my life back. There are no words that can really explain my feelings right now." Winslow's release comes through the work of the Innocence Project New Orleans (IPNO) and specifically Jee Park, its executive director, who felt confident that there was a path to freedom for Winslow as soon as she found his case. "You read the transcript of his trial and you're just horrified about what happened," Park told Yahoo News. "[His attorney] doesn't object when he gets sentenced to life. He doesn't file a motion to reconsider … he doesn't do anything. He just says, 'Sorry, you got a guilty verdict, you're going to prison for the rest of your life.'" Winslow said he's thanking God for his newfound freedom, and looking forward to reuniting with his daughter Faith, who has set up a GoFundMe to help get him back on his feet. In a statement provided to IPNO, Faith expressed optimism about the future. "My dad and I got closer while he was imprisoned. Even though he was locked up, he was there for me when I needed him," she said. "He deserves a second chance and I am so glad he is getting one."
Note: Explore a treasure trove of concise summaries of incredibly inspiring news articles which will inspire you to make a difference.
---
What if Schools Taught Kindness?
February 1, 2016, Greater Good
http://greatergood.berkeley.edu/article/item/what_if_schools_taught_kindness
Every school teaches math and reading, but what about mindfulness and kindness? Twice a week for 20 minutes, pre-kindergarten kids were introduced to stories and practices for paying attention, regulating their emotions, and cultivating kindness. The initial results of our research ... suggest that this program can improve kids' grades, cognitive abilities, and relationship skills. Having classrooms full of mindful, kind kids completely changes the school environment. Imagine entire schools - entire districts - where kindness is emphasized. That would be truly powerful. Teaching kindness is a way to bubble up widespread transformation that doesn't require big policy changes or extensive administrative involvement. If you had visited one of our classrooms during the 12-week program, you might have seen a poster on the wall called "Kindness Garden." When kids performed an act of kindness or benefitted from one, they added a sticker to the poster. The idea is that friendship is like a seed - it needs to be nurtured and taken care of in order to grow. Through that exercise, we got students talking about ... how we might grow more friendship in the classroom. Students who went through the curriculum showed more empathy and kindness and a greater ability to calm themselves down when they felt upset, according to teachers' ratings. They earned higher grades at the end of the year in certain areas (notably for social and emotional development), and they showed improvement in the ability to think flexibly and delay gratification, skills that have been linked to health and success later in life.
Note: Explore a treasure trove of concise summaries of incredibly inspiring news articles which will inspire you to make a difference.
---
How California prisoners raised $30,000 for a high school student in need
November 27, 2020, CNN News
https://www.cnn.com/2020/11/27/us/cnn-heroes-salutes-prison-school-scholarship-lisa-ling...
Palma School, a prep school for boys in Salinas, California, created a partnership with the Correctional Training Facility (CTF) at Soledad State Prison to form a reading group for inmates and high school students - bringing the two groups together to learn and develop greater understanding of one another. But the reading group has developed into much more than an exchange of knowledge and empathy. When one Palma student was struggling to pay the $1,200 monthly tuition after both his parents suffered medical emergencies, the inmates already had a plan to help. "I didn't believe it at first," said English and Theology teacher Jim Michelleti, who created the reading program. "They said, 'We value you guys coming in. We'd like to do something for your school ... can you find us a student on campus who needs some money to attend Palma?" The inmates, who the program calls "brothers in blue," raised more than $30,000 from inside the prison to create a scholarship for student Sy Green - helping him graduate this year and attend college at The Academy of Art University in San Francisco. "Regardless of the poor choices that people make, most people want to take part in something good," said Jason Bryant, a former inmate who was instrumental in launching the scholarship. "Guys were eager to do it." Considering that minimum wage in prison can be as low as 8 cents an hour, raising $30,000 is an astonishing feat. It can take a full day of hard labor to make a dollar inside prison.
Note: For mind-blowing and heart-opening documentaries on prison programs which are transforming the decrepit, damaging culture of prisons, see the moving seven-minute video "Step Inside the Circle" and the profoundly inspiring one hour 40 minute documentary "The Work." Explore a treasure trove of concise summaries of incredibly inspiring news articles which will inspire you to make a difference.
---
Study: Running 5 Minutes a Day Could Add Years to Your Life
July 29, 2014, Time Magazine
http://time.com/3053081/running-daily/
According to a new study published in the Journal of the American College of Cardiology, running five minutes per day can reduce an individual's risk of premature death by about three years. Researchers found that people who ran less than an hour per week also saw an increase in lifespan, not just a decrease in risk of premature death. The study took place over the course of 15 years, testing participants ranging in age from 18-100. Separate research found that running more than 20 miles per week could take years off an individual's life, providing further evidence that less can be more with regard to exercise. According to that research, individuals who exhibit consistent but moderate workout patterns are likely to live the longest.
Note: Explore a treasure trove of concise summaries of incredibly inspiring news articles which will inspire you to make a difference.
---
Note: For summaries of the latest news articles covering deep politics and censored news, click here. For summaries of the most important news articles ever along these lines, click here.
Don't miss our treasure trove of inspiring resources
Kindly support this work of love: Donate here
Explore the mind and heart expanding websites managed by the nonprofit PEERS network:
Subscribe here to one of the two popular PEERS email lists