Economy of Care, City Eradicates Homelessness, Unique Blue Whale Sighting in Australia
Inspiring News Articles
April 30, 2021
Hey wonderful friends,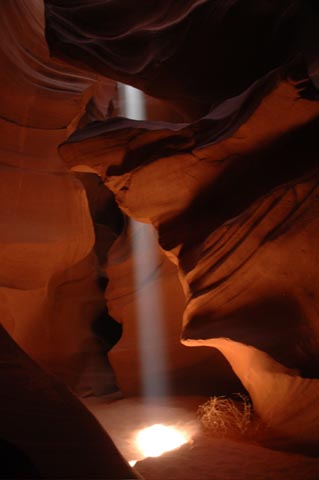 Explore below key excerpts of inspiring news articles with great information on the alternative 'economy of care' developing in Portland, OR, how the capital city of Helsinki managed to eradicate homelessness, an incredible blue whale sighting in Australian waters, and more.
Each inspiring excerpt is taken verbatim from the media website listed at the link provided. If any link fails, click here. The key sentences are highlighted in case you just want to skim. Please spread the inspiration and have a great one!
With sacred love and warm wishes,
Fred Burks for the PEERS websites
Special note: Watch this amazing six-min video how many students in Japan who are taught to use the abacus achieve genius level in mathematics.
Quote of the week: "When your love is stronger than your desire to be liked, the magic unfolds" ~~ inspired by Bruce Lyon
Exciting News: About two weeks ago, PEERS received a wonderful grant from a supporter of $6,000. So we are not in the red for the year. Yea!!! Even more amazing, just a few days later we received a six-digit cryptocurrency gift as an inheritance from a long-time subscriber. We need to make sure this is all legal and above board, but assuming this comes through, that donation will cover our budget for the remainder of the year. Truly amazing!!! A huge thank you to both of these donors and to all the energies which conspired to make this happen.
---
An Alternative Economy of Care in Portland
April 5, 2021, Yes! Magazine
https://www.yesmagazine.org/video/portland-mutual-aid-food-insecurity
Gabriel Baron first heard about Crisis Kitchen through a call for support he saw on Facebook. The mutual aid group was providing free meals around Portland, Oregon, to combat food insecurity exacerbated by the COVID-19 pandemic. "I'm a believer in local communities supporting local communities," Baron says. So he volunteered to deliver meals for the kitchen. As he did so, he started having conversations with folks in the organization. Baron, a filmmaker, decided to bring his camera to the Crisis Kitchen. He said he was interested in demystifying mutual aid for viewers. It's not an unwieldy and hierarchical institution. It was as simple as laid-off restaurant employees asking to use the kitchen to prepare food for people in their community. And the effort has snowballed from there. The group now delivers about 1,000 free, restaurant-quality meals around the city every week. Crisis Kitchen is one of a network of mutual aid groups in Portland working to build a more supportive and just community. In the film, Adrian Garcia Groenendyk, the co-founder of Crisis Kitchen, says mutual aid demonstrates what can be done to meet people's needs and help them thrive in our society. Long-term, he says this critical work shouldn't be dependent on community donations. The goal should be to take money out of institutions of violence and put it into institutions of care, like Crisis Kitchen. Baron continues to deliver meals for Crisis Kitchen every week.
Note: Explore a treasure trove of concise summaries of incredibly inspiring news articles which will inspire you to make a difference.
---
The City with no Homeless on its Streets
January 31, 2019, BBC News
https://www.bbc.com/news/uk-england-46891392
Emerging from Helsinki's grandiose central railway station on a bitterly cold evening, it does not take long before you notice something unusual. There are no rough sleepers and no-one is begging. For the past 30 years, tackling homelessness has been a focus for successive governments in Finland. In 1987, there were more than 18,000 homeless people there. The latest figures from the end of 2017 show there were about 6,600 people classified as without a home. The vast majority are living with friends or family, or are housed in temporary accommodation. So how have the Finns managed it? Since 2007, their government has built homeless policies on the foundations of the "Housing First" principle. Put simply, it gives rough sleepers or people who become homeless a stable and permanent home of their own as soon as possible. It then provides them with the help and support they need. That may be supporting someone trying to tackle an addiction, assisting them to learn new skills, or helping them get into training, education or work. Under Housing First, the offer of a home is unconditional. Even if someone is still taking drugs or abusing alcohol they still get to stay in the house or flat, so long as they are interacting with support workers. In Helsinki, deputy mayor Ms Vesikansa believes tackling homelessness and ending rough sleeping is not only a moral obligation but may also save money in the long-run. "We know already that it pays back because we have expenses elsewhere if people are homeless," [she said].
Note: Finland has ranked #1 in happiness worldwide for several years running. Explore a treasure trove of concise summaries of incredibly inspiring news articles which will inspire you to make a difference.
---
Baby blue whale sighting near Bremer Bay an 'incredible' first in Australian waters
March 29, 2021, ABC News Australia
https://www.abc.net.au/news/2021-03-30/baby-blue-whale-in-wa-waters-a-game-changer/13281650
The discovery of a newborn blue whale on West Australia's south coast is a "game changer", according to scientists studying the ocean giants, who say the species has no known breeding grounds in Australian waters. The juvenile was spotted with its mother just a few hundred metres off the coast near Bremer Bay, about 500 kilometres south-east of Perth, at the weekend. It may be the first blue whale born in Australian waters. Marine biologist Brodee Elsdon said the subspecies pygmy blue whales were often spotted migrating along the west coast, but rarely during this time of year, so close to shore or with a recently born calf. Pia Markovich, who was on board the vessel which spotted the pair, said the calf appeared to be very young. "Seeing a blue whale is one thing, but to have a mother and calf [is] next level," she said. "And for the calf to be so small, well that's like winning the wildlife lotto. "At first glance, puzzled passengers looked to the crew to understand the significance of this encounter. "Our faces would have said it all, jaws dropped and minds blown." Ms Elsdon said the sighting could help develop scientists' understanding of blue whale migration and breeding. There are no known breeding grounds for these giants in Australian waters. "We predict the breeding grounds for pygmy blue whale are all the way in Indonesia waters, so to have one born this early and in the Southern Ocean, changes everything we know," she said.
Note: Explore a treasure trove of concise summaries of incredibly inspiring news articles on marine mammals.
---
Nepal's rhino population soars to exciting "milestone" amid COVID-19 closures
April 15, 2021, CBS News
https://www.cbsnews.com/news/nepal-endangered-rhino-population-soars-covid-19-pandemic...
For decades, Nepal's endangered rhino population has dwindled to near extinction. But recently, thanks in part to travel restrictions during the coronavirus pandemic, the population has soared. The nation's count of endangered one-horned rhinoceros has increased by more than 100 over the past six years. Officials are hailing the rise a "conservation milestone." The rhino population across four national parks in the southern plains rose to 752 — up from 645 in 2015, according to the Department of National Parks and Wildlife Conservation. That's the highest it's been in decades. The area was once dominated by thousands of one-horned rhinos, but rampant poaching and habitat loss reduced their numbers. In the 1960s, there were only about 100 left. Nepal has conducted a rhino census every five years since 1994 in an effort to conserve the species after it was listed as vulnerable. That year, the Himalayan nation recorded 466 rhinos. Ever since, the government has stepped up its anti-poaching and conservation initiatives. But this year, the lack of tourists in the country left the habitats undisturbed, allowing for even more growth. "Due to the COVID-19 lockdown, the tourist pressure was reduced drastically that resulted in the undisturbed habitat of rhinos," [information officer Haribhadra] Acharya told CBS News. "In that scenario, the wildlife recovery might have taken momentum." Last month, hundreds of enumerators, soldiers and veterinarians worked for about three weeks to count this year's rhino population.
Note: Explore a treasure trove of concise summaries of incredibly inspiring news articles which will inspire you to make a difference.
---
An Extreme Method for Stress Management Pushes for the Mainstream
March 22, 2021, Wall Street Journal
https://www.wsj.com/articles/an-extreme-method-for-stress-management-pushes-for-the...
Sitting in a barrel chest-high in ice cubes seems more like torture than a birthday treat. But not for Wim Hof. His techniques, combining hypoxic breathing with ice baths and cold showers, have been adopted by a cult following. Scientists are studying his almost superhuman ability to eliminate fear and control his immune response. Now, a lot of regular people are taking his advice. Amanda Henry, a mother and sixth-grade teacher ... says the stress of distance learning pushed her into 5 a.m. cold showers and Wim Hof breathing. She says the practice helps her to keep her patience. For years, the Iceman, as Mr. Hof is called, gained publicity—and some ridicule—for daredevil feats such as sitting for hours on bare ice. In 2013, researchers ... found that 12 people trained by Mr. Hof and then injected with E. coli had milder flulike symptoms than an untrained control group. In 2019, tests indicated a significant decrease in inflammation in 13 people suffering spinal arthritis over eight weeks of training in breathing, meditation and cold exposure. Mr. Hof's career was born out of tragedy. He was in the Pyrenees working as a mountain guide when his wife died by suicide in 1995. "That's the way it actually began—the real trial of my life," he says. "We were left behind with broken hearts, four kids and no money." Swimming in icy cold water had for years been a pastime. Now, he found it stopped the rumination and pain. Cold water causes you to be in the moment, he says. "Going into the cold brought ... stillness in my mind."
Note: This article is available for free viewing on this webpage. Learn more and find an incredible documentary on Wim How on this webpage. Explore a treasure trove of concise summaries of incredibly inspiring news articles which will inspire you to make a difference.
---
A California town is paying its homeless to clean their encampment sites
April 10, 2021, CNN News
https://www.cnn.com/2021/04/10/us/california-town-is-paying-homeless-to-pick-up-trash...
A pilot project in a California town is paying homeless residents to tidy up their living areas, and it's changing the culture of the city. The idea stemmed from a conversation with one of the city's police sergeants, said Sarah Bontrager, the housing and public services manager for Elk Grove, a city of 174,000 people located 15 miles south of Sacramento. "We got together to talk about homelessness, and from my prospective I wanted to build better relationships with people who were experiencing homelessness, and he wanted to address some of the complaints that come to his officers," Bontrager told CNN. The number one complaint surrounding homelessness was the amount of trash. "Our public works staff were previously doing cleanups out at encampment sites ... and just spending a lot of time and money doing it. We also wanted a way to reduce interactions at the early stages of Covid," she said. So they came up with the idea to offer an incentive to those who live in the homeless encampments to clean up their area. "We distribute trash bags, and we go out every two weeks to pick up the trash, and if they have it bagged, they are eligible for up to $20 in gift cards to a grocery store," Bontrager said. The recipients can use the gift cards on anything but cigarettes and alcohol. Bontrager said that they usually use them for food or hygiene items. Many of the homeless residents have expressed how thankful they are to be able to go pick out items themselves instead of relying on shelters.
Note: Explore a treasure trove of concise summaries of incredibly inspiring news articles which will inspire you to make a difference.
---
Baltimore will no longer prosecute drug possession, prostitution and other low-level offenses
March 27, 2021, CNN News
https://www.cnn.com/2021/03/27/us/baltimore-prosecute-prostitution-drug-possession...
Baltimore City State's Attorney Marilyn Mosby says the city will no longer prosecute for prostitution, drug possession and other low-level offenses. Mosby made the announcement on Friday following her office's one-year experiment in not prosecuting minor offenses to decrease the spread of Covid-19 behind bars. "Today, America's war on drug users is over in the city of Baltimore. We leave behind the era of tough-on-crime prosecution and zero tolerance policing and no longer default to the status quo to criminalize mostly people of color for addiction, said Mosby. The experiment, known as The Covid Criminal Justice Policies, is an approach to crime developed with public health authorities. Instead of prosecuting people arrested for minor crimes ... the program dealt with those crimes as public health issues and work with community partners to help find solutions. The program has led to decreases in the overall incarcerated Baltimore population by 18%. Violent and property crimes are down 20% and 36% respectively. Mosby said her office will no longer prosecute the following offenses: drug and drug paraphernalia possession, prostitution, trespassing, minor traffic offense, open container violations, and urinating and defecating in public. The state's attorney's office is also working with the Baltimore Police Department and Baltimore Crisis Response Inc. (BCRI), a crisis center dealing with mental health and substance abuse issue, to offer services instead of arresting individuals.
Note: Explore a treasure trove of concise summaries of incredibly inspiring news articles which will inspire you to make a difference.
---
Political rivals stun voters with unexpected duet
October 19, 2018 CBS News
https://www.cbsnews.com/news/lucy-rogers-vermont-political-rivals-stun-voters...
In Lamoille County, Vermont ... everywhere you look, bursts of Lucy Rogers green, and Zac Mayo red, white and blue. "We don't need as much government," Zac said. He's the Republican. She's the Democrat. "I'm pretty centrally focused on healthcare," Lucy said. They're aggressively competing for a state House seat. Both have visited, or plan to visit, every single home in the district — all 2,000 plus. The locals say they've never seen anything like it. But this highly competitive race took a dramatic turn recently. During their debate ... the candidates asked for a few extra minutes at the end. They stood up from their tables and began moving the furniture. No one knew what was coming. Indeed, what happened at the local library that night was totally unexpected and unprecedented in modern American politics. Political rivals Lucy Rogers and Zac Mayo shocked voters by coming together for a duet." Because we asked them if we could have a few minutes at the end to play a duet," Lucy said. "It strikes a chord," Zac said. "To say to the world that this is a better way." With that, the Democrat and the Republican united in perfect harmony. There weren't enough tissues to go around. "It marked a turning point for us," one person said. "It gave me a lot of hope," said another. The song they played that night -- and for us after -- is about longing for a less competitive society. Their rendition so resonated with folks in northern Vermont, CBS News actually saw houses that had signs for both candidates -- a clear indication that the winner of this race has already been decided: A landslide victory for civility.
Note: The Washington Post also carried a touching article on this inspiring event. Explore a treasure trove of concise summaries of incredibly inspiring news articles which will inspire you to make a difference.
---
Note: For summaries of the latest news articles covering deep politics and censored news, click here. For summaries of the most important news articles ever along these lines, click here.
Don't miss our treasure trove of inspiring resources
We're $8,100 in the red for the year.
Kindly support this work of love: Donate here
Explore the mind and heart expanding websites managed by the nonprofit PEERS network:
Subscribe here to one of the two popular PEERS email lists