Finland Happiest Country Again, Cities Choose Life-Affirming Economies, Health Benefits of Gardening
Inspiring News Articles
May 14, 2021
Hey wonderful friends,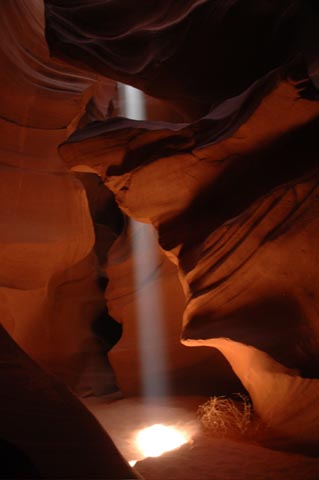 Explore below key excerpts of inspiring news articles with great information on Finland being ranked the happiest country on the planet for the fourth year in a row, major cities working to make their economies more life-affirming, a study showing that gardening provides great health benefits, and more.
Each inspiring excerpt is taken verbatim from the media website listed at the link provided. If any link fails, click here. The key sentences are highlighted in case you just want to skim. Please spread the inspiration and have a great one!
With sacred love and warm wishes,
Fred Burks for the PEERS websites
Quote of the week: "You cannot get through a single day without having an impact on the world around you. What you do makes a difference, and you have to decide what kind of difference you want to make." ~~ Jane Goodall
---
Finland ranked happiest country in the world - again
March 19, 2021, BBC News
https://www.bbc.com/news/world-europe-56457295
Finland has been named the happiest place in the world for a fourth year running, in an annual UN-sponsored report. The World Happiness Report saw Denmark in second place, then Switzerland, Iceland and the Netherlands. New Zealand was again the only non-European nation in the top 10. Data from analytics researcher Gallup asked people in 149 countries to rate their own happiness. Measures including social support, personal freedom, gross domestic product (GDP) and levels of corruption were also factored in. The country deemed the most unhappy in the world was Afghanistan, followed by Lesotho, Botswana, Rwanda and Zimbabwe. There was a "significantly higher frequency of negative emotions" in just over a third of the countries, the report authors said, likely pointing to the effects of the pandemic. However, things got better for 22 countries. Several Asian countries fared better than they had in last year's rankings, while China moved to 84th place from 94th "Surprisingly there was not, on average, a decline in well-being when measured by people's own evaluation of their lives," John Helliwell, one of the report's authors, said in a statement. "One possible explanation is that people see Covid-19 as a common, outside threat affecting everybody and that this has generated a greater sense of solidarity and fellow-feeling." Finland "ranked very high on the measures of mutual trust that have helped to protect lives and livelihoods during the pandemic", the authors said.
Note: Read an article on how Finland solved homelessness and another article on why their schools have been deemed the best in the world.
---
Three Cities Switching To Life-Affirming Economies
February 16, 2021, Yes! Magazine
https://www.yesmagazine.org/issue/ecological-civilization/2021/02/16/cities-life...
Portland joined Philadelphia and Amsterdam as the first cities to pilot the Thriving Cities Initiative. The Initiative is a collaboration between C40, the Amsterdam-based Circle Economy, which seeks to create zero-waste urban economies that support their residents, and the Doughnut Economics Action Lab, an organization mostly comprising volunteers working to implement systemic, society-wide economic change. At its most basic level, doughnut economics is a way of describing an economic system that extends beyond strictly financial measures, like gross domestic product, to include environmental sustainability and healthy, thriving communities. The Thriving Cities Initiative's model - and the expertise and resources it provided - dovetailed with Portland's existing momentum in tracking and reducing emissions that accounted for spending by government, businesses, and households. The model also pointed to ways to address the city's social issues, including more than 4,000 people in the metro area without stable housing. The pandemic ... forced Portland to scale back its Thriving Cities program. A five-year program that could have formed the basis for city council action was scaled back to a two-year in-house plan that the city's Bureau of Planning and Sustainability could follow on its own. Still, some existing programs already were in line with the goals of the Thriving Cities Initiative. In Amsterdam, the Doughnut Coalition and the city government are already looking toward next steps.
Note: Explore a treasure trove of concise summaries of incredibly inspiring news articles which will inspire you to make a difference.
---
Study: Regular gardening improves mental and physical wellbeing
April 29, 2021, Optimist Daily
https://www.optimistdaily.com/2021/04/study-regular-gardening-can-help-improve-mental...
Whether you took up gardening during the pandemic or have been a lifelong cultivator, we have good news for you — a recent study found that the outdoor hobby may do wonders for your wellbeing, mental health, and overall life satisfaction. According to the study, conducted by the Royal Horticultural Society (RHS), people who garden daily have wellbeing scores 6.6 percent higher and stress levels 4.2 percent lower than those who do not garden at all. It takes only two to three gardening sessions per week to reap these healthy benefits. "This is the first time the 'dose response' to gardening has been tested and the evidence overwhelmingly suggests that the more frequently you garden — the greater the health benefits," said study lead author Dr. Lauriane Chalmin-Pui. "In fact gardening every day has the same positive impact on wellbeing than undertaking regular, vigorous exercise like cycling or running." As part of the study, the scientists researched why residents engaged in gardening. They monitored 5,766 gardeners and 259 non-gardeners through an electronic survey distributed within the UK. The results revealed that six in ten people garden because of the pleasure and enjoyment they get from it. Just under a third of the participants claimed they garden for the health benefits. The findings also indicated that gardening may boost mental health, with those with health issues stating that the outdoor hobby reduced feelings of depression, boosted energy levels, and reduced stress.
Note: Explore a treasure trove of concise summaries of incredibly inspiring news articles which will inspire you to make a difference.
---
The '3.5% rule': How a small minority can change the world
May 13, 2019, BBC News
https://www.bbc.com/future/article/20190513-it-only-takes-35-of-people-to-cha...
In 1986, millions of Filipinos took to the streets of Manila in peaceful protest and prayer in the People Power movement. The Marcos regime folded on the fourth day. In 2003, the people of Georgia ousted Eduard Shevardnadze through the bloodless Rose Revolution, in which protestors stormed the parliament building holding the flowers in their hands. Earlier this year, the presidents of Sudan and Algeria both announced they would step aside after decades in office, thanks to peaceful campaigns of resistance. In each case, civil resistance by ordinary members of the public trumped the political elite to achieve radical change. There are, of course, many ethical reasons to use nonviolent strategies. But compelling research by Erica Chenoweth, a political scientist at Harvard University, confirms that civil disobedience is not only the moral choice; it is also the most powerful way of shaping world politics. Looking at hundreds of campaigns over the last century, Chenoweth found that ... it takes around 3.5% of the population actively participating in the protests to ensure serious political change. Overall, nonviolent campaigns were twice as likely to succeed as violent campaigns: they led to political change 53% of the time compared to 26% for the violent protests. Of the 25 largest campaigns that they studied, 20 were nonviolent, and 14 of these were outright successes. Overall, the nonviolent campaigns attracted around four times as many participants (200,000) as the average violent campaign (50,000).
Note: Explore a treasure trove of concise summaries of incredibly inspiring news articles which will inspire you to make a difference.
---
After crime plummeted in 2020, Baltimore will stop drug, sex prosecutions
March 26, 2021, Washington Post
https://www.washingtonpost.com/dc-md-va/2021/03/26/baltimore-reducing-prosecutions/
Something happened in Baltimore last year. The coronavirus pandemic hit, and State's Attorney Marilyn J. Mosby announced that the city would no longer prosecute drug possession, prostitution, trespassing and other minor charges, to keep people out of jail and limit the spread of the deadly virus. And then crime went down in Baltimore. A lot. While violent crime and homicides skyrocketed in most other big American cities last year, violent crime in Baltimore dropped 20 percent from last March to this month, property crime decreased 36 percent, and there were 13 fewer homicides compared with the previous year. This happened while 39 percent fewer people entered the city's criminal justice system in the one-year period, and 20 percent fewer people landed in jail after Mosby's office dismissed more than 1,400 pending cases and tossed out more than 1,400 warrants for nonviolent crimes. So on Friday, Mosby made her temporary steps permanent. She announced Baltimore City will continue to decline prosecution of all drug possession, prostitution, minor traffic and misdemeanor cases, and will partner with a local behavioral health service to aggressively reach out to drug users, sex workers and people in psychiatric crisis to direct them into treatment rather than the back of a patrol car. A number of big-city prosecutors have moved to decriminalize drugs, and Oregon voters decriminalized small amounts of drugs statewide.
Note: The fact that the rest of the US last year experienced a "Massive 1-Year Rise In Homicide Rates" makes this all the more impressive. A 2016 report by the Johns Hopkins-Lancet Commission on Public Health and International Drug Policy found that the the war on drugs harmed public health. When Portugal decriminalized drugs, its addiction rates were cut in half.
---
Can Magic Mushrooms Heal Us?
March 18, 2021, New York Times
https://www.nytimes.com/2021/03/18/opinion/oregon-psychedelic-therapy.html
Gov. Kate Brown of Oregon announced the members of the state's newly formed Psilocybin Advisory Board this week. Oregon is about to become the first state in the country to try to build a support infrastructure through which psychedelic mushrooms can be woven into everyday life. This framework is different from what we've seen before: not legalization, not medicalization, but therapeutic use, in licensed facilities, under the guidance of professionals trained to guide psychedelic experiences. The ... pressing case for psilocybin comes from research out of Johns Hopkins, U.C.L.A., N.Y.U. and elsewhere that has shown it to be a potentially effective treatment for major depression, end-of-life anxiety and drug addiction. "One of the things I've come to is that addiction medicine in 2021 is in desperate need of transformative technologies," Todd Korthuis, a ... member of Oregon's Psilocybin Advisory Board, told me. Studies ... are "showing dramatic change in people's lives — that's what we need for cocaine use disorder, methamphetamine use disorder, even alcohol and tobacco." A recent study on major depressive disorder, published in JAMA Psychiatry, found more than half of the subjects in remission four weeks later, after just two treatments alongside psychotherapy. A study on tobacco addiction, out of Johns Hopkins, found two-thirds of the subjects who received psilocybin in combination with cognitive behavioral therapy abstinent a year later.
Note: For more along these lines, see concise summaries of deeply revealing news articles on the healing potentials of mind-altering drugs from reliable major media sources.
---
How Optimism Helps You Achieve Goals With Less Stress
April 28, 2021, Greater Good
https://greatergood.berkeley.edu/article/item/how_optimism_helps_you_achieve_goals_with...
Optimism is essentially hopefulness about the future, a general belief that things will work out in your favor. A new study provides evidence that cultivating optimism might be worthwhile. According to the paper, which was published last month in the journal Emotion, optimism appears to be particularly useful when tackling challenges or approaching situations that could elicit high levels of stress. Researchers Heather Lench and Zari Carpenter explored the benefits of optimism. Over a thousand undergraduates completed a survey two weeks before taking their first psychology exam, which assessed their anticipated grade and their emotions about the exam. One day before the exam, participants were surveyed again about their expected grade and their study habits leading up to the exam. Two days after taking the exam, participants reported on the actual grade they received, as well as their emotional response. Indeed, they found that there is a likely connection between optimism and effort. Greater optimism two weeks prior to the exam predicted more study hours, greater overall satisfaction with the quality of their studying, and a better grade on the exam. If students lowered their expectations the day before the exam, they'd study less and get a worse grade. It's not just optimism that drives effort and results, but unflappable optimism that holds steady over a period of time. Optimism appears to fuel our efforts in achieving personal goals, and also improves the overall quality of our experiences while doing so.
Note: Explore a treasure trove of concise summaries of incredibly inspiring news articles which will inspire you to make a difference.
---
Restaurant Owner Offers Would-Be Robber a Job Instead of Calling Cops
April 7, 2021, Newsweek
https://www.newsweek.com/restaurant-owner-offers-would-robber-job-instead-calling-cops...
A Georgia restaurant owner is making waves for choosing kindness after his popular establishment was the target of vandalism. After discovering Diablo's Southwest Grill had been broken into on Saturday, owner Carl Wallace took to Facebook with an unusual proposal; rather than calling the police, he extended an offer of employment to the unknown vandal. "To the would-be robber who is clearly struggling with life decisions or having money issues... please swing by for a job application," Wallace wrote. "There are better opportunities out there than this path you've chosen." In a report from WFLA, a man was caught on security footage throwing a brick through the glass door and entering the establishment. Once inside, he shook the cash register, but according to Wallace, he ran off when he realized the register was empty. The viral Facebook post has touched the hearts of viewers. "As a 30-year government/law enforcement retiree I want to say, Thank you!," wrote another. "I've always said...' you're only one bad decision away from a totally different life.' This morning you made me think that sometimes....'you're only one GOOD decision away from a totally different life.'" Wallace said he did not expect his post to go viral the way it did. "It was just a little bit different approach to, you know, a bad situation," he [said]. "Putting this person through incarceration to then get out to make it harder to find a good-paying job. It only makes it worse."
Note: Explore a treasure trove of concise summaries of incredibly inspiring news articles which will inspire you to make a difference.
---
Secrets of a tree whisperer: 'They get along, they listen – they're attuned'
April 24, 2021, The Guardian (One of the UK's leading newspapers)
https://www.theguardian.com/environment/2021/apr/24/suzanne-simard-finding-the-mother...
When Suzanne Simard made her extraordinary discovery – that trees could communicate and cooperate through subterranean networks of fungi – the scientific establishment underreacted. Even though her doctoral research was published in the Nature journal in 1997 ... the finding that trees are more altruistic than competitive was dismissed by many. Today, at 60, she is professor of forest ecology at the University of British Columbia and her research of more than three decades as a "forest detective" is recognised worldwide. In her new book, Finding the Mother Tree – a scientific memoir as gripping as any HBO drama series – she wants it understood that her work has been no brief encounter: "I want people to know that what I've discovered has been about my whole life." Would she go as far as to suggest a tree can feel pain or grief? "I don't know. Trees don't have a brain, but the network in the soil is a neural network and the chemicals that move through it are the same as our neural transmitters." She is currently collaborating on research to see whether trees can distinguish us as humans. She laments our lack of vocabulary for communication between trees and adds: "Western Canada's aboriginal people have known about the connection between trees for a long time." But she believes we can learn from the way trees interact: "Some trees have lived for thousands of years. They get along, develop sophisticated relationships and listen – they're attuned. Attunement is something we all need too."
Note: Explore a treasure trove of concise summaries of incredibly inspiring news articles which will inspire you to make a difference.
---
Kenneth Ring: 'You Never Recover Your Original Self'
August 28, 1988, New York Times
http://query.nytimes.com/gst/fullpage.html?res=940DE1DB1E38F93BA1575BC0A96E94...
Probably the oldest mystery to vex mankind is what, if anything, occurs after death. For a decade, Kenneth Ring, a psychology professor and researcher at the University of Connecticut, has looked into the question through the near-death experiences of others. Mr. Ring ... talked with hundreds of people between the ages of 18 and 84 who have come close to physical death. [His books] Life at Death [and] Heading Toward Omega both deal with near-death experiences and how they change people's lives. A near-death experience ... often happens to individuals who find themselves on the verge of imminent biological death. It involves ... a sense of the most profound peace and well-being that is possible to imagine. It's a sense of being separate from the physical body and sometimes being able to see it as though a spectator off to one side or from up above. These people have a sense of moving through a dark space or tunnel toward a radiantly beautiful white or golden light. They are absorbed in that light, having in some cases a panoramic life review in which virtually everything that they've ever done in their life they're able to see; perhaps meeting the spirits of deceased love ones or friends. And in some cases, they are asked to make a decision as to whether they would like to continue or go back to their body. The most powerful antidote to the fear of death is coming close to death ... and remembering one of these experiences. After having a near-death experience, people believe the end of life isn't [the end]; they believe in some sort of life after death. [Those] who have a near-death experience almost totally lose their fear of death.
Note: The documented experiences of those who have been declared clinically dead and come back to life are some of the most mind-boggling and inspiring cases to have ever surfaced. Read some of the most amazing of these cases and explore other excellent resources on the topic.
---
---
Note: For summaries of the latest news articles covering deep politics and censored news, click here. For summaries of the most important news articles ever along these lines, click here.
Don't miss our treasure trove of inspiring resources
Kindly support this work of love: Donate here
Explore the mind and heart expanding websites managed by the nonprofit PEERS network:
Subscribe here to one of the two popular PEERS email lists