Largest Food Forest in US, 70-year-old Albatross Hatches Chick, Tiny House Village for Homeless
Inspiring News Articles
March 19, 2021
Hey wonderful friends,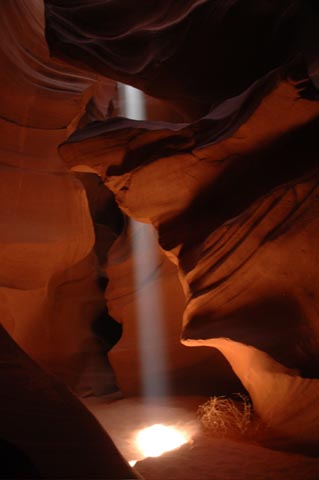 Explore below key excerpts of inspiring news articles with great information on Atlanta's free and public food forest, the world's oldest wild bird hatching a chick at age 70, a village of tiny homes to combat homelessness in Los Angeles, and more.
Each inspiring excerpt is taken verbatim from the media website listed at the link provided. If any link fails, click here. The key sentences are highlighted in case you just want to skim. Please spread the inspiration and have a great one!
With sacred love and warm wishes,
Fred Burks for the PEERS websites
Special note: Read a great essay titled "10 Reasons For Hope and Optimism."
Quote of the week: "All of your emotions, especially your strongest and most difficult, are storehouses of unlimited energy." ~~ Karla McLaren in Emotional Genius
---
Atlanta creates the nation's largest free food forest with hopes of addressing food insecurity
March 2, 2021, CNN News
https://edition.cnn.com/2021/02/22/us/atlanta-free-food-forest-trnd/index.html
When a dormant pecan farm in the neighborhoods of south Atlanta closed, the land was soon rezoned and earmarked to become townhouses. But when the townhouses never came to fruition and with the lot remaining in foreclosure, the Conservation Fund bought it in 2016 to develop an unexpected project: the nation's largest free food forest. Thanks to a US Forest Service grant and a partnership between the city of Atlanta, the Conservation Fund, and Trees Atlanta, you'll find 7.1 acres of land ripe with 2,500 pesticide-free edible and medicinal plants only 10 minutes from Atlanta's airport. The forest is in the Browns Mill neighborhood of southeast Atlanta, where the closest grocery store is a 30-minute bus ride away. "Access to green space and healthy foods is very important. And that's a part of our mission," says Michael McCord, a certified arborist and expert edible landscaper who helps manage the forest. The forest is part of the city of Atlanta's larger mission to bring healthy food within half a mile of 85% of Atlanta's 500,000 residents by 2022, though as recently as 2014, it was illegal to grow food on residential lots in the city. Resources like the food forest are a rarity and necessity in Atlanta as 1 in 6 Georgians face food insecurity, 1 in 3 Browns Mill residents live below the poverty line, and 1 in 4 Atlantans live in food deserts. The forest is now owned by the parks department and more than 1,000 volunteers and neighbors are helping to plant, water and maintain the forest.
Note: Explore a treasure trove of concise summaries of incredibly inspiring news articles which will inspire you to make a difference.
---
Wisdom the albatross, the world's oldest known wild bird, has another chick at age 70
March 5, 2021, The Guardian (One of the UK's leading newspapers)
https://www.theguardian.com/environment/2021/mar/05/wisdom-the-albatross-the-worlds...
At 70 years of age, Wisdom the Laysan albatross has hatched another chick. Regarded as "oldest known wild bird in history", Wisdom has outlived previous mating partners as well as the biologist Chandler Robbins, who first banded her in 1956. Wisdom hatched the chick on 1 February in the Midway Atoll national wildlife refuge in the North Pacific, where more than a million albatross return to nest each year. Wisdom's long-term mate, Akeakamai, who she has been with since 2010 according to the US Fish & Wildlife Service (USFWS), fathered the chick. The USFWS also stated that albatross find their mates through "dance parties". "We believe Wisdom has had other mates," US Fish and Wildlife Service biologist Dr Beth Flint said. "Though albatross mate for life, they may find new partners if necessary – for example if they outlive their first mate." USFWS estimated Wisdom has hatched more than 30 chicks over the course of her lifetime. Sean Dooley, national public affairs manager for BirdLife Australia, was excited about the news of Wisdom's latest chick. "Because she only nests every two years, the international bird community looks forward to see if she's been able to come back and nest," Dooley said. "The odds are stacked against them so much, whenever it happens it's always a cause for celebration."
Note: Explore a treasure trove of concise summaries of incredibly inspiring news articles which will inspire you to make a difference.
---
Village of tiny homes combats homelessness in Los Angeles area
February 18, 2021, New York Post
https://nypost.com/2021/02/18/village-of-tiny-homes-combats-homelessness-in-los-angeles...
There's a new "village" in Los Angeles — and it's filled with tiny homes. Earlier this month, nonprofit Hope of the Valley Rescue Mission opened its first "Tiny Home Village," to help combat homelessness. The first village ... has 40 tiny homes and 75 beds that Hope of the Valley will be offering to people who are trying to find permanent housing. Each of the tiny homes is 64 square feet and has two beds, heating, air conditioning, windows, a small desk and a front door that locks, according to the website and a video tour of the village led by Hope of the Valley founder and CEO Ken Craft. Residents will also have access to a hygiene trailer, with five showers, five toilets and five sinks and a laundry facility, which has five washers and dryers. Residents will also be given three meals a day and some of the tiny homes are even wheelchair accessible. The village is also pet-friendly and has a dedicated dog run, according to Craft's video tour. Support services such as case management, housing navigation, mental health help, job training and placement will be provided to residents onsite. "This is an incredible community where people will live together, but they all have something in common: they're trying to exit homelessness," Craft said during the tour. "They're trying to overcome the obstacles and barriers that are keeping them unhoused." The Chandler Boulevard village is the first of its kind in the Los Angeles area. However, Hope of the Valley is planning to open another village in April.
Note: Explore a treasure trove of concise summaries of incredibly inspiring news articles which will inspire you to make a difference.
---
'Remarkable' decline in fertility rates
November 9, 2018, BBC News
https://www.bbc.com/news/health-46118103
There has been a remarkable global decline in the number of children women are having, say researchers. Their report found fertility rate falls meant nearly half of countries were now facing a "baby bust" - meaning there are insufficient children to maintain their population size. The researchers said ... there would be profound consequences for societies with "more grandparents than grandchildren". The study, published in the Lancet, followed trends in every country from 1950 to 2017. In 1950, women were having an average of 4.7 children in their lifetime. The fertility rate all but halved to 2.4 children per woman by last year. But that masks huge variation between nations. The fertility rate in Niger, west Africa, is 7.1, but in the Mediterranean island of Cyprus women are having one child, on average. In the UK, the rate is 1.7, similar to most Western European countries. The total fertility rate is the average number of children a woman gives birth to in their lifetime. It's different to the birth rate which is the number of children born per thousand people each year. Whenever a country's rate drops below approximately 2.1 then populations will eventually start to shrink. At the start of the study, in 1950, there were zero nations in this position.
Note: World overpopulation is no longer considered a serious threat. For more on this and other inspiring stats, see this summary. Explore a treasure trove of concise summaries of incredibly inspiring news articles which will inspire you to make a difference.
---
The rising e-waste crisis is being reckoned with in Rwanda, one gadget at a time
February 26, 2021, CNN News
https://www.cnn.com/2021/02/26/africa/marketplace-africa-ewaste-electronics-recycle-rwanda...
For Eric Nshimiyimanain, who owns two small electronic repair shops in Kigali, Rwanda, the startup chime of an old Windows laptop is the sound of a business opportunity. He refurbishes broken PCs, laptops, phones and secondhand gadgets classified as electronic waste, or "e-waste" that would otherwise end up as trash in Nduba, Rwanda's only open-air dump. "Sometimes we even use computer screens as TVs," Nshimiyimanain says. Converting those screens to televisions then becomes a cheaper option, he adds, for "citizens who have low incomes and cannot afford buying a brand-new TV." According to the UN-affiliated Global E-Waste Monitor report, nearly 54 million metric tons of e-waste was generated around the world in 2019. It includes everything from phones and computer monitors to larger appliances like refrigerators. Rwanda is one of only 13 countries in Africa that have passed national legislation regarding e-waste regulation, according to the report. And it has led to the first official recycling and refurbishing facility in the country. Operational since early last year, this public-private partnership between the government and Dubai-based Enviroserve became a source of pride for Rwanda. The state-of-the-art plant near Kigali can process up to 10,000 metric tons of e-waste per year. Enviroserve has already repaired and refurbished more than 5,000 computers, which were sold to public schools. To date, it has processed more than 4,000 tons of e-waste and created more than 600 jobs.
Note: Explore a treasure trove of concise summaries of incredibly inspiring news articles which will inspire you to make a difference.
---
Kenyan recycles plastic waste into bricks stronger than concrete
February 2, 2021, Reuters
https://www.reuters.com/article/us-kenya-environment-recycling/kenyan-recycles-plastic...
Nzambi Matee hurls a brick hard against a school footpath constructed from bricks made of recycled plastic that her factory turns out in the Kenyan capital. It makes a loud bang, but does not crack. "Our product is almost five to seven times stronger than concrete," said Matee, the founder of Nairobi-based Gjenge Makers, which transforms plastic waste into durable building materials. "There is that waste they cannot process anymore; they cannot recycle. That is what we get," Matee said, strolling past sacks of plastic waste. Matee gets the waste from packaging factories for free, although she pays for the plastic she gets from other recyclers. Her factory produces 1,500 bricks each day, made from a mix of different kinds of plastic. These are high density polyethylene, used in milk and shampoo bottles; low density polyethylene, often used for bags for cereals or sandwiches; and polypropylene, used for ropes, flip-top lids and buckets. The plastic waste is mixed with sand, heated and then compressed into bricks, which are sold at varying prices, depending on thickness and colour. Their common grey bricks cost 850 Kenyan shillings ($7.70) per square metre, for example. Matee, a materials engineer who designed her own machines, said her factory has recycled 20 tonnes of waste plastic since ... 2017. Matee set up her factory after she ran out of patience waiting for the government to solve the problem of plastic pollution. "I was tired of being on the sidelines," she said.
Note: Explore a treasure trove of concise summaries of incredibly inspiring news articles which will inspire you to make a difference.
---
Amsterdam Is Embracing a Radical New Economic Theory to Help Save the Environment. Could It Also Replace Capitalism?
January 22, 2021, Time Magazine
https://time.com/5930093/amsterdam-doughnut-economics/
Jennifer Drouin, 30, headed out to buy groceries in central Amsterdam. Once inside, she noticed new price tags. The label by the zucchini said they cost a little more than normal: 6¢ extra per kilo for their carbon footprint, 5¢ for the toll the farming takes on the land, and 4¢ to fairly pay workers. The so-called true-price initiative, operating in the store since late 2020, is one of dozens of schemes that Amsterdammers have introduced in recent months as they reassess the impact of the existing economic system. In April 2020, during the first wave of COVID-19, Amsterdam's city government announced it would recover from the crisis, and avoid future ones, by embracing the theory of "doughnut economics." The theory argues that 20th century economic thinking is not equipped to deal with the 21st century reality of a planet teetering on the edge of climate breakdown. Instead of equating a growing GDP with a successful society, our goal should be to fit all of human life into what Raworth calls the "sweet spot" between the "social foundation," where everyone has what they need to live a good life, and the "environmental ceiling." By and large, people in rich countries are living above the environmental ceiling. Those in poorer countries often fall below the social foundation. The space in between: that's the doughnut. Amsterdam's ambition is to bring all 872,000 residents inside the doughnut, ensuring everyone has access to a good quality of life, but without putting more pressure on the planet than is sustainable.
Note: Explore a treasure trove of concise summaries of incredibly inspiring news articles which will inspire you to make a difference.
---
A Dose of a Hallucinogen From a 'Magic Mushroom,' and Then Lasting Peace
December 1, 2016, New York Times
http://www.nytimes.com/2016/12/01/health/hallucinogenic-mushrooms-psilocybin-...
On a summer morning in 2013, Octavian Mihai entered a softly lit room. He swallowed a capsule of psilocybin, an ingredient found in hallucinogenic mushrooms. Then he put on an eye mask and headphones and lay down on a couch. Mr. Mihai, who had just finished treatment for Stage 3 Hodgkin's lymphoma, was participating in a study looking at whether the drug can reduce anxiety and depression in cancer patients. Throughout that eight-hour session, a psychiatrist and a social worker ... stayed by his side. The results from that study, and a similar small, controlled trial, were striking. About 80 percent of cancer patients showed clinically significant reductions in both psychological disorders, a response sustained some seven months after the single dose. Side effects were minimal. In both trials, the intensity of the mystical experience described by patients correlated with the degree to which their depression and anxiety decreased. Although cancer patients will not have access to therapeutically administered psilocybin anytime soon, the findings add vigor to applications to expand research in a multicenter trial with hundreds of participants. Psilocybin trials are underway in the United States and Europe for alcoholism, tobacco addiction and treatment-resistant depression. Other hallucinogens are also being studied for clinical application. This week, the Food and Drug Administration approved a large-scale trial investigating MDMA, the illegal party drug better known as Ecstasy, for post-traumatic stress disorder.
Note: See another article in the UK's Independent showing remarkable results from these studies. Learn more about the healing potentials of mind-altering drugs now being explored by the scientific community.
---
---
Note: For summaries of the latest news articles covering deep politics and censored news, click here. For summaries of the most important news articles ever along these lines, click here.
Don't miss our treasure trove of inspiring resources
We're $4,500 in the red for the year.
Kindly support this work of love: Donate here
Explore the mind and heart expanding websites managed by the nonprofit PEERS network:
Subscribe here to one of the two popular PEERS email lists