Foods for Mental Health, New Battery Charges 60X Faster, Dog That Can Talk and Ask Questions
Inspiring News Articles
May 28, 2021
Hey wonderful friends,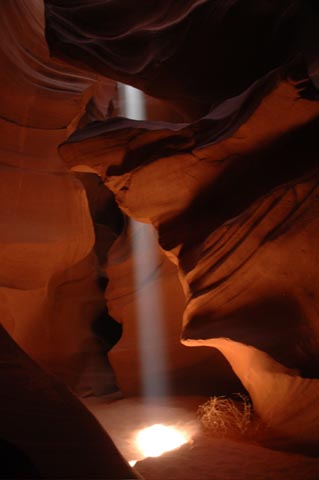 Explore below key excerpts of inspiring news articles with great information on foods shown to improve mental health, breakthrough aluminum-ion battery technology, a dog that 'talks' by pressing buttons, and more.
Each inspiring excerpt is taken verbatim from the media website listed at the link provided. If any link fails, click here. The key sentences are highlighted in case you just want to skim. Please spread the inspiration and have a great one!
With sacred love and warm wishes,
Fred Burks for the PEERS websites
Special note: The scientific journal Nature has published an article suggesting that a person can develop immunity to COVID without getting infected.
Quote of the week: "The intuitive mind is a sacred gift and the rational mind is a faithful servant. We have created a society that honors the servant and has forgotten the gift." ~ Albert Einstein
Video of the week: Love and Fear: Watch an awesome 2 1/2 minute video on the choice between fear and love.
---
How Food May Improve Your Mood
May 6, 2021, New York Times
https://www.nytimes.com/2021/05/06/well/eat/mental-health-food.html
As people across the globe grappled with higher levels of stress, depression and anxiety this past year, many turned to their favorite comfort foods. But ... the sugar-laden and high-fat foods we often crave when we are stressed or depressed, as comforting as they may seem, are the least likely to benefit our mental health. Instead, whole foods such as vegetables, fruit, fish, eggs, nuts and seeds, beans and legumes and fermented foods like yogurt may be a better bet. Historically, nutrition research has focused largely on how the foods we eat affect our physical health, rather than our mental health. But ... a growing body of research has provided intriguing hints about the ways in which foods may affect our moods. A healthy diet promotes a healthy gut, which communicates with the brain through what is known as the gut-brain axis. Microbes in the gut produce neurotransmitters like serotonin and dopamine, which regulate our mood and emotions, and the gut microbiome has been implicated in mental health outcomes. "The gut microbiome plays a shaping role in a variety of psychiatric disorders, including major depressive disorder," a team of scientists wrote in the Harvard Review of Psychiatry. "Mental health is complex," said Dr. Jacka ... at Deakin University in Australia. "Eating a salad is not going to cure depression. But there's a lot you can do to lift your mood and improve your mental health, and it can be as simple as increasing your intake of plants and healthy foods."
Note: Explore a treasure trove of concise summaries of incredibly inspiring news articles which will inspire you to make a difference.
---
Developer Of Aluminum-Ion Battery Claims It Charges 60 Times Faster Than Lithium-Ion, Offering EV Range Breakthrough
May 13, 2021, Forbes
https://www.forbes.com/sites/michaeltaylor/2021/05/13/ev-range-breakthrough-as-new...
Range anxiety, recycling and fast-charging fears could all be consigned to electric-vehicle history with a nanotech-driven Australian battery invention. The graphene aluminum-ion battery cells from the Brisbane-based Graphene Manufacturing Group (GMG) are claimed to charge up to 60 times faster than the best lithium-ion cells and hold three times the energy of the best aluminum-based cells. They are also safer, with no upper Ampere limit to cause spontaneous overheating, more sustainable and easier to recycle, thanks to their stable base materials. Testing also shows the coin-cell validation batteries also last three times longer than lithium-ion versions. GMG plans to bring graphene aluminum-ion coin cells to market late this year or early next year. Based on breakthrough technology from the University of Queensland's (UQ) Australian Institute for Bioengineering and Nanotechnology, the battery cells use nanotechnology to insert aluminum atoms inside tiny perforations in graphene planes. GMG Managing Director Craig Nicol insisted that while his company's cells were not the only graphene aluminum-ion cells under development, they were easily the strongest, most reliable and fastest charging. "It charges so fast it's basically a super capacitor," Nicol claimed. "It charges a coin cell in less than 10 seconds." The new battery cells are claimed to deliver far more power density than current lithium-ion batteries, without the cooling, heating or rare-earth problems they face.
Note: Explore a treasure trove of concise summaries of incredibly inspiring news articles which will inspire you to make a difference.
---
Bunny, the dog that can "talk," starts asking existential questions
May 9, 2021, Salon
https://www.salon.com/2021/05/09/are-dogs-becoming-self-aware-bunny-existentialism/
When Bunny, TikTok's beloved talking Sheepadoodle, stared at herself in a mirror and asked "who this?" using her augmentative and alternative communication (AAC) device's buttons, many believed she was having an existential crisis. Since then, the Internet-famous dog has seemingly only become more interested in her own — dare we say — sense of self. The canine Bunny, who has 6.5 million followers on TikTok, is one of nearly 2,600 dogs and 300 cats enrolled in a project called "They Can Talk." The study's aim is to understand if animals can communicate with humans through AAC systems. AAC systems, such as Bunny's giant labeled buttons that speak a single word when pressed, were originally designed to help humans with communication disorders. Yet they have been adapted to be used in language experiments with animals, such as the study Bunny is enrolled in, which is led by Federico Rossano, director of the Comparative Cognition Lab at the University of California–San Diego. In Rossano's study, participants receive instructions on how to set up their AAC buttons for their pets; generally, pets begin with easy words like "outside" and "play." Pet parents set up cameras to constantly monitor the animals when they are in front of their boards, data which is sent to the lab so that researchers examine what they say. Now, Bunny's followers have become obsessed with the notion that her language-learning is making her develop some kind of self-awareness.
Note: Explore a treasure trove of concise summaries of incredibly inspiring news articles which will inspire you to make a difference.
---
Child Psychiatrist Says Past-Life Memories Not So Uncommon in Kids
July 25, 2006, ABC News
https://abcnews.go.com/amp/GMA/story?id=2232830
From the ages of 2 to 6, James Leininger seemed to recall in striking detail a "past life" he had as a World War II Navy pilot who was shot down and killed over the Pacific. The boy knew details about airplanes and about pilot James Huston Jr. that he couldn't have known. James' parents say he also had terrible nightmares about a plane crashing and a "little man" unable to get out. James, now 8, stills loves airplanes, but he is free of those haunting images of the pilot's death. Jim Tucker, a child psychiatrist and medical director of the Child and Family Psychiatric Clinic at the University of Virginia, is one of the few researchers to extensively study the phenomenon of children who seem to have memories of past lives. He says James' case is very much like others he has studied. "At the University of Virginia, we've studied over 2,500 cases of children who seem to talk about previous lives when they're little," Tucker said. "They start at 2 or 3, and by the time they're 6 or 7 they forget all about it and go on to live the rest of their lives." Tucker -- the author of Life Before Life: A Scientific Investigation of Children's Memories of Previous Lives -- has seen cases like James' where children make statements that can be verified and seem to match with a particular person. "It means that this is a phenomenon that really needs to be explored," Tucker said. "James is one of many, many kids who have said things like this." While about three-fourths of Americans say they believe in paranormal activity, 20 percent believe in reincarnation, according to a 2005 Gallup poll.
Note: Watch an engaging ABC News video clip of this incredible story. Then enjoy an even better Fox News clip. Read an excellent online lesson presenting powerful evidence of past lives and more.
---
A Psychedelic Drug Passes a Big Test for PTSD Treatment
May 3, 2021, New York Times
https://www.nytimes.com/2021/05/03/health/mdma-approval.html
In an important step toward medical approval, MDMA, the illegal drug popularly known as Ecstasy or Molly, was shown to bring relief to those suffering from severe post-traumatic stress disorder when paired with talk therapy. Of the 90 people who took part in the new study, which is expected to be published later this month in Nature Medicine, those who received MDMA during therapy experienced a significantly greater reduction in the severity of their symptoms compared with those who received therapy and an inactive placebo. Two months after treatment, 67 percent of participants in the MDMA group no longer qualified for a diagnosis of PTSD, compared with 32 percent in the placebo group. MDMA produced no serious adverse side effects. Some participants temporarily experienced mild symptoms like nausea and loss of appetite. Unlike traditional pharmaceuticals, MDMA does not act as a band-aid that tries to blunt symptoms of PTSD. Instead, in people with PTSD, MDMA combined with therapy seems to allow the brain to process painful memories and heal itself. Scott Ostrom, who participated in the study, had suffered from PTSD since returning home from his second deployment in Iraq in 2007. For more than a decade, he experienced debilitating nightmares. Mr. Ostrom's days were punctuated by panic attacks, and he dropped out of college. Therapy and medication did not help. But after participating in the trial, he no longer has nightmares. "Literally, I'm a different person," he said.
Note: For more along these lines, see concise summaries of deeply revealing news articles on the healing potentials of mind-altering drugs from reliable major media sources.
---
The Psychedelic Revolution Is Coming. Psychiatry May Never Be the Same.
May 9, 2021, New York Times
https://www.nytimes.com/2021/05/09/health/psychedelics-mdma-psilocybin-molly-mental...
It's been a long, strange trip in the four decades since Rick Doblin, a pioneering psychedelics researcher, dropped his first hit of acid in college and decided to dedicate his life to the healing powers of mind-altering compounds. Dr. Doblin's quest to win mainstream acceptance of psychedelics took a significant leap forward ... when the journal Nature Medicine published the results of his lab's study on MDMA, the club drug popularly known as Ecstasy and Molly. The study, the first Phase 3 clinical trial conducted with psychedelic-assisted therapy, found that MDMA paired with counseling brought marked relief to patients with severe post-traumatic stress disorder. The results, coming weeks after a New England Journal of Medicine study that highlighted the benefits of treating depression with psilocybin, the psychoactive ingredient in magic mushrooms, have excited scientists, psychotherapists and entrepreneurs. They say it is only a matter of time before the Food and Drug Administration grants approval for psychoactive compounds to be used therapeutically — for MDMA as soon as 2023, followed by psilocybin a year or two later. Last year, Oregon became the first state to legalize the therapeutic use of psilocybin. Denver, Oakland, Calif., and Washington, D.C., have decriminalized the drug, and several states, including California, are mulling similar legislation. Though the drugs remain illegal under federal law, the Justice Department has so far taken a hands-off approach to enforcement.
Note: For more along these lines, see concise summaries of deeply revealing news articles on the healing potentials of mind-altering drugs from reliable major media sources.
---
Don't Underestimate the Power of Kindness at Work
May 7, 2021, Harvard Business Review
https://hbr.org/2021/05/dont-underestimate-the-power-of-kindness-at-work
This past year, most management advice has focused on how to sustain productivity during the pandemic, yet the power of kindness has been largely overlooked. Practicing kindness by giving compliments and recognition has the power to transform our remote workplace. A commitment to be kind can bring many important benefits. First, and perhaps most obviously, practicing kindness will be immensely helpful to our colleagues. Being recognized at work helps reduce employee burnout and absenteeism, and improves employee well-being, Gallup finds year after year. Second, practicing kindness helps life feel more meaningful. For example, spending money on others and volunteering our time improves wellbeing, bringing happiness and a sense of meaning to life. Third, as we found in a new set of studies, giving compliments can make us even happier than receiving them. We paired up participants and asked them to write about themselves and then talk about themselves with each other. Next, we asked one of them to give an honest compliment about something they liked or respected about the other participant after listening to them. Consistently, we found that giving compliments actually made people happier than receiving them. When people receive an act of kindness, they pay it back, research shows — and not just to the same person, but often to someone entirely new. This leads to a culture of generosity. Simply knowing that one is appreciated can trigger the psychological benefits of kindness.
Note: Explore a treasure trove of concise summaries of incredibly inspiring news articles which will inspire you to make a difference.
---
The future of the food supply chain lives on a rooftop in Montreal
February 6, 2021, Fortune
https://fortune.com/2021/02/06/brainstorm-reinvent-rooftop-farming-lufa-farms-montreal...
The world's biggest commercial rooftop greenhouse sits atop a former Sears warehouse in a semi-industrial northwestern quarter of Montreal. Early every morning, staff pick fresh vegetables, then bring them downstairs, where they get packed into heavy-duty plastic totes along with the rest of the day's grocery orders. Whatever Lufa doesn't grow in its four greenhouses comes from local farms and producers, mostly from within 100 miles. This is a modern foodie's dream: a tech-forward online shop full of locally grown, pesticide-free, ethically-sourced products at reasonable price points, delivered once a week to either your doorstep or a local pickup point in your neighborhood. Customers - Lufavores, as the company calls them - typically place their orders a few days before delivery through the online store, dubbed "the Marketplace," which Lufa built from scratch in 2012. That's how Lufa's suppliers know how much product to provide: They get forecasts first, then final order numbers, through their Lufa software. Technology is the underpinning of Lufa's success, and the owners know it. "We see ourselves as a technology company, in the sense that we solve with software," [cofounder Lauren] Rathmell, 32, says. "Nothing off-the-shelf can be applied to what we do, because it's so complex. We harvest food ourselves; we gather from farmers and food makers throughout the province; most of it's arriving just in time throughout the night to be packed in baskets for that day, and every order is fully unique."
Note: Explore a treasure trove of concise summaries of incredibly inspiring news articles which will inspire you to make a difference.
---
'Insanely cheap energy': how solar power continues to shock the world
April 24, 2021, The Guardian (One of the UK's leading newspapers)
https://www.theguardian.com/australia-news/2021/apr/25/insanely-cheap-energy-how-solar...
In the year 2000, the International Energy Agency made a prediction that would come back to haunt it: by 2020, the world would have installed a grand total of 18 gigawatts of photovoltaic solar capacity. Seven years later, the forecast would be proven spectacularly wrong when roughly 18 gigawatts of solar capacity were installed in a single year alone. Ever since the agency was founded in 1974 to measure the world's energy systems and anticipate changes, the yearly World Energy Outlook has been a must-read document for policymakers the world over. Over the last two decades, however, the IEA has consistently failed to see the massive growth in renewable energy coming. Not only has the organization underestimated the take-up of solar and wind, but it has massively overstated the demand for coal and oil. Jenny Chase, head of solar analysis at BloombergNEF, says that, in fairness to the IEA, it wasn't alone. "When I got this job in 2005, I thought maybe one day solar will supply 1% of the world's electricity. Now it's 3%. Our official forecast is that it will be 23% by 2050, but that's completely underestimated," Chase says. "I see it as the limits of modelling. Most energy system models are, or were, set up to model minor changes to an energy system that is run on fossil fuel or nuclear. Every time you double producing capacity, you reduce the cost of PV solar by 28%. We've got to the point where solar is the cheapest source of energy in the world in most places."
Note: The complete article contains a fascinating history of the development of solar panels. Explore a treasure trove of concise summaries of incredibly inspiring news articles which will inspire you to make a difference.
---
Strongest Dad in the World
September 17, 2005, Canadian Runner/Sports Illustrated
https://web.archive.org/web/20060523211016/http://www.canadianrunner.com.../
Eighty-five times [Dick Hoyt has] pushed his disabled son, Rick, 26.2 miles in marathons. Eight times he's not only pushed him 26.2 miles in a wheelchair but also towed him 2.4 miles in a dinghy while swimming and pedaled him 112 miles in a seat on the handlebars -- all in the same day. Dick's also pulled him cross-country skiing, taken him on his back mountain climbing and once hauled him across the U.S. on a bike. And what has Rick done for his father? Not much -- except save his life. This love story began in Winchester, Mass., 43 years ago, when Rick was strangled by the umbilical cord during birth, leaving him brain-damaged and unable to control his limbs. "He'll be a vegetable the rest of his life," Dick says doctors told him. But the Hoyts weren't buying it. [Eventually,] rigged up with a computer that allowed him to control the cursor by touching a switch with the side of his head, Rick was ... able to communicate. First words? "Go Bruins!" And after a high school classmate was paralyzed in an accident and the school organized a charity run for him, Rick pecked out, "Dad, I want to do that." Yeah, right. How was Dick, a self-described "porker" who never ran more than a mile at a time, going to push his son five miles? Still, he tried. "Then it was me who was handicapped," Dick says. "I was sore for two weeks." That day changed Rick's life. "Dad," he typed, "when we were running, it felt like I wasn't disabled anymore!"
Note: Don't miss the entire incredibly moving story with links to the Hoyt's beautiful website, inspiring photos, a deeply touching video clip, and lots more on this webpage.
---
Note: For summaries of the latest news articles covering deep politics and censored news, click here. For summaries of the most important news articles ever along these lines, click here.
Don't miss our treasure trove of inspiring resources
Kindly support this work of love: Donate here
Explore the mind and heart expanding websites managed by the nonprofit PEERS network:
Subscribe here to one of the two popular PEERS email lists