Coming Era of Free and Clean Energy, Record Charity Donations in 2020,
Tackling Prejudice


Inspiring News Articles
July 2, 2021

Hey wonderful friends,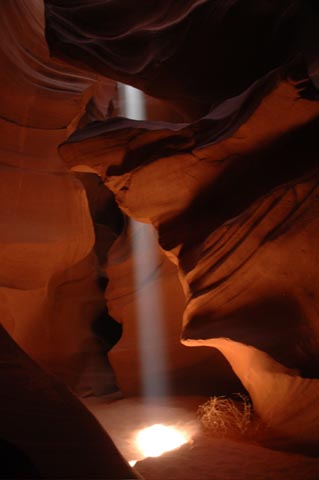 Explore below key excerpts of inspiring news articles with great information on inexpensive renewable sources that will likely provide more energy than the world needs in less than 20 years, a record $471 billion given to charity by Americans in 2020, tackling prejudice by lending people out for conversations, and more.
Each inspiring excerpt is taken verbatim from the media website listed at the link provided. If any link fails, click here. The key sentences are highlighted in case you just want to skim. Please spread the inspiration and have a great one!
With sacred love and warm wishes,
Fred Burks for the PEERS websites
Special note: Watch a video on Martha Argerich, arguably the most accomplished pianist in the world. Watch a great video summary by The Hill titled, "The Secret History Of Psychedelics In Treatment And Ritual." Singapore is now treating COVID like the common flu.
Quote of the week: "None of the problems facing humanity today are technically difficult to solve. Holistic farming methods could heal soil and water, sequester carbon, increase biodiversity, and increase yields to swiftly solve various ecological and humanitarian crises. Systemic use of natural and alternative healing modalities could vastly reduce COVID mortaility and reverse plagues of autoimmunity, allergies, and addiction. New economic arrangements could easily eradicate poverty.
"However, what all of these easy solutions have in common is that they require agreement among human beings. There is almost no limit to what a unified, coherent society can achieve. That is why the overarching crisis of our time – more serious than ecological collapse, more serious than economic collapse, more serious than the pandemic – is the polarization and fragmentation of civil society. With coherency, anything is possible. Without it, nothing is." ~~ Charles Eisenstein
Audio of the week: Listen to an inspiring Joe Rogan interview with MAPS founder Rick Doblin on how psychedelics are transforming our lives and world.
---
The coming era of unlimited — and free — clean energy
September 19, 2014, Washington Post blog
http://www.washingtonpost.com/blogs/innovations/wp/2014/09/19/the-coming-era-...
In the 1980s, leading consultants were skeptical about cellular phones. The handsets were heavy, batteries didn't last long, coverage was patchy, and the cost per minute was exorbitant. The experts are saying the same about solar energy now. They say that solar is inefficient, too expensive to install, and unreliable, and will fail without government subsidies. They too are wrong. Solar will be as ubiquitous as cellular phones are. Futurist Ray Kurzweil notes that solar power has been doubling every two years for the past 30 years — as costs have been dropping. He says solar energy is only six doublings — or less than 14 years — away from meeting 100 percent of today's energy needs. By Kurzweil's estimates, inexpensive renewable sources will provide more energy than the world needs in less than 20 years. In places such as Germany, Spain, Portugal, Australia, and the Southwest United States, residential-scale solar production has already reached "grid parity" with average residential electricity prices. In other words, it costs no more in the long term to install solar panels than to buy electricity from utility companies. The prices of solar panels have fallen 75 percent in the past five years alone and will fall much further as the technologies to create them improve and scale of production increases. By 2020, solar energy will be price-competitive with energy generated from fossil fuels on an unsubsidized basis in most parts of the world. Within the next decade, it will cost a fraction of what fossil fuel-based alternatives do. Despite the skepticism of experts and criticism by naysayers, there is little doubt that we are heading into an era of unlimited and almost free clean energy.
Note: This article also points out how some big energy companies and the Koch brothers are lobbying to stop alternative technologies from flowering. Read through a rich collection of energy news articles with inspiring and revealing news on energy developments. And explore a treasure trove of concise summaries of incredibly inspiring news articles which will inspire you to make a difference.
---
Americans gave a record $471 billion to charity in 2020, amid concerns about the coronavirus pandemic, job losses and racial justice
June 15, 2021, Yahoo! News
https://www.yahoo.com/now/americans-gave-record-471-billion-132113077.html
A flood of donations to support COVID-19 relief and racial justice efforts, coupled with stock market gains, led Americans to give a record US$471 billion to charity in 2020. The total donated to charity rose 3.8% from the prior year in inflation-adjusted terms, according to the latest annual Giving USA report from the Giving USA Foundation, released in partnership with the Indiana University Lilly Family School of Philanthropy at IUPUI. In contrast, total charitable giving only grew 2.8% in 2019 – a year of economic expansion and stock gains. As two of the lead researchers who produced this report, we observed that giving bucked historical trends in three ways. The total increased despite a recession; foundations' giving surged; and gifts to a variety of nonprofits providing social services, supporting people in need and protecting civil rights grew the most. Food banks, homeless shelters, youth programs and other organizations that meet basic needs, collectively known as human services groups, received an outpouring of support in 2020. Those donations grew 8.4%, in inflation-adjusted dollars, to $65 billion. This additional giving responded to the COVID-19 pandemic and the economic troubles it brought about, as well as broad calls for racial justice. Giving to public-society benefit organizations grew the most, a 14.3% increase to $48 billion. This broad category includes the United Way and its local branches, which pool donations raised in workplaces, from corporations and other sources.
Note: Explore a treasure trove of concise summaries of incredibly inspiring news articles which will inspire you to make a difference.
---
In emotional reunion, Jewish victim of Arab mob thanks Arab nurse who saved him
May 25, 2021, Times of Israel
https://www.timesofisrael.com/in-emotional-reunion-jewish-victim-of-arab-mob-thanks-arab...
A Jewish man who was badly injured when he was beaten by an Arab mob has told of his joy at reuniting with the Arab nurse who saved him. Fadi Kasem, a nurse at the Galilee Medical Center in Nahariya, went to a riot scene in Acre two weeks ago, during a spike in Arab-Jewish violence, accompanying a sheikh who was appealing for calm. An 11-day conflict between Israel and terror groups in the Gaza Strip, which ended Friday, sparked violent riots in Jewish-Arab cities within Israel, including communities long seen as models of coexistence. When Kasem arrived at the scene in Acre he was shocked to see a Jewish man lying on the ground after he had been surrounded in his car and then attacked outside the vehicle by a mob wielding stones, sticks and knives. "I was scared he was going to die," said Kasem. "There was lots of blood and a head injury." Kasem administered first aid to the victim, Mor Janashvili, 29, and saw him taken to the hospital. Janashvili ... is back home in Haifa, still in a wheelchair and in significant pain, but recovering and convinced that Kasem's intervention made all the difference. Just before Janashvili was discharged from the hospital, Kasem paid a visit to his room. Janashvili said to him: "You saved my life. I don't know what I would have done without you." Kasem replied modestly: "I did what had to be done." "It was a very moving meeting," Janashvili recalled. "After all, in a place where people weren't showing humanity, he showed such great humanity."
Note: Explore a treasure trove of concise summaries of incredibly inspiring news articles which will inspire you to make a difference.
---
The rise of the human library: How lending people out for conversations is tackling prejudice
May 29, 2021, Image
https://www.image.ie/self/the-rise-of-the-human-library-how-lending-people-out-for...
The Human Library is, in the true sense of the word, a library of people. Against the backdrop of a rise in curiosity and the thirst for authenticity, the idea of learning and being transported by a person telling their story rather than reading it from a book, is growing in popularity. The human "books" in these cases are volunteers. Those with a story to tell. And the way they are dispersed is tailored to each individual's own biases and prejudices. The original event was open eight hours a day for four days straight and featured over fifty different titles. The broad selection of books provided readers with ample choice to challenge their stereotypes. One such volunteer, Bill Carney's book title is "Black Activist". He told Forbes magazine his motivation for getting involved. "It's easy to hate a group of people, but it's harder to hate an individual, particularly if that person is trying to be friendly and open and accommodating and totally non-threatening." "I'm not pompous enough to believe that a 25-minute conversation with me is going to change anybody," he [said]. "What I am pompous enough to believe is that if I can just instill the slightest bit of cognitive dissonance, then their brain will do the rest for me. And it will at least force them to ask questions." The walk-in-someone-else's-shoes concept also has merit in social science. Such interactions have been proven to decrease prejudice and increasingly open minds.
Note: To explore how prejudice is so apparent to blacks yet so hidden from white people, don't miss the most profound "This American Life" podcast titled "Warriors in the Garden."
---
Magawa, the Explosives-Sniffing Rat Who Uncovered 71 Land Mines, Retires
June 11, 2021, Popular Mechanics
https://www.popularmechanics.com/military/weapons/a36687356/magawa-explosives-sniffing...
Magawa the rat is retiring. And while most rats step away from their active careers with little to no fanfare, this rodent is a bit different: he's directly responsible for saving the lives of untold numbers of men, women, and children. Magawa - who spent five years (2016-2021) sniffing out hazardous, unexploded weapons of war dotting the Cambodian countryside - is credited with leading his handlers to more than 100 buried explosive devices. This hero is a Gambian pouched rat. Like many rodents, Gambian rats have poor eyesight, but make up for it with an exceptional sense of smell. Magawa's trainers at the Belgian nonprofit APOPO taught him to sniff out military-grade explosives. The rat is essentially a living sensor, capable of detecting land mines, bombs, and other explosives. Minefields have proven especially deadly in postwar Cambodia. Experts believe that military forces left behind somewhere between 4 and 6 million idle land mines at the close of the Cambodian Civil War. Between 1979 and 2020, abandoned mines and other explosive devices killed 19,789 Cambodians and injured or maimed 45,102 others. Magawa completed his training in Africa, and then traveled to Cambodia, where he spent five years searching for whiffs of explosives. In his half-decade career, the big rat "helped clear over 225,000 square metres of land," according to APOPO. All in all, he led his handlers to 71 land mines and 38 other items of unexploded ordinance.
Note: Along with sniffing out land mines, rats have also been trained to detect tuberculosis. Explore a treasure trove of concise summaries of incredibly inspiring news articles which will inspire you to make a difference.
---
Hero rats sniff (and snuff) out landmines and TB
September 26, 2014, CNN News
http://www.cnn.com/2014/09/26/world/africa/hero-rats-sniff-out-landmines-and-tb/
Traditionally, you wouldn't gift someone a rat. Tanzania-based NGO Apopo, however, thinks rats make excellent gifts. So much so that they've launched an adopt-a-rat program, which allows participants to sponsor the animal. Despite the creatures' reputation for thieving and spreading disease, [Apopo's founder Bart] Weetjens has proven that rats can ... save lives. Apopo's rats have actually saved thousands. They are highly trained to sniff out land mines and detect tuberculosis - two scourges that have had a tremendously negative impact across the African continent. And his rats are fast. A single rat can clear 200 square feet in an hour (done manually, the same area would take 50 hours to clear). A TB-detection rat can evaluate 50 samples in eight minutes (almost a day's work for a lab technician). In 2006, Weetjens started testing his "hero rats," as he dubs them, on the mine fields in Mozambique, a country that at that time was one of the worst affected by landmines, thanks mainly to a civil war that ended in 1992. Since then, Apopo has cleared the country of 6,693 landmines, 29,934 small arms and ammunition, and 1,087 bombs. Mozambique is on track to be free of landmines by the year's end. In 2005, the World Health Organization (WHO) declared a TB crisis in Africa. It's a problem Weetjens realized he could address with his sniffer rats. So far, they've analyzed over 260,000 samples from health clinics in Dar es Salaam. They are cheap to train, cheaper to procure, and plentiful.
Note: Explore a treasure trove of concise summaries of incredibly inspiring news articles which will inspire you to make a difference.
---
New Device Taps Brain Signals To Help Stroke Patients Regain Hand Function
June 13, 2021, NPR
https://www.npr.org/sections/health-shots/2021/06/13/1005556094/new-device-taps-brain...
People recovering from a stroke will soon have access to a device that can help restore a disabled hand. The Food And Drug Administration has authorized a device called IpsiHand, which uses signals from the uninjured side of a patient's brain to help rewire circuits controlling the hand, wrist and arm. NeuroLutions ... was founded by Dr. Eric Leuthardt. Leuthardt had been puzzled by something he often heard from patients who'd lost the use of hand after a stroke. "If you talk to a stroke patient, they can imagine moving their hand," he says. "They can try to move their hand. But they just can't actually move it." So Leuthardt had been looking for the source of those thoughts. Usually ... the right side of the brain controls the left side of the body. But ... control signals [are] also present on the ipsilateral side – the same side of the brain as the limb being controlled. Leuthardt's team built a system that could detect and decode those ipsilateral signals. Then they connected it to a device that would open and close a patient's disabled hand for them when they imagined the action. But a mechanical hand wasn't Leuthardt's ultimate goal. He wanted to help his patients regain the ability to move their hand without assistance. And that meant answering a question: "Can we use this device that controls their affected limb to essentially encourage the brain to rewire?" Early experiments suggested the approach worked. NeuroLutions tested the device on 40 patients for 12 weeks. All of them got better.
Note: Explore a treasure trove of concise summaries of incredibly inspiring news articles which will inspire you to make a difference.
---
Saudi women allowed to live alone without permission from male guardian
June 11, 2021, The Independent (One of the UK's leading newspapers)
https://www.independent.co.uk/news/world/middle-east/saudi-women-live-alone-male...
Saudi Arabia will allow women to live alone without permission from a male "guardian", bringing an end to a rule that attracted condemnation from human rights campaigners internationally. According to The Gulf News, single, divorced or widowed women are now able to live independently without permission from a male guardian. The development comes after the Kingdom introduced a legal amendment to grant women the right to live in separate accommodation, the newspaper reported. Judicial authorities have replaced a legal statute stipulating that a male guardian has authority over a woman's living circumstances with a new text stating: "An adult woman has the right to choose where to live. A woman's guardian can report her only if he has evidence proving she committed a crime." The development follows a 2019 decree allowing women to travel abroad without approval from a guardian, following a series of attempts by women in the Kingdom to escape their guardians. Under the kingdom's guardianship system, women are considered to be legal minors, giving their male guardians authority over their decisions. Often a woman's male guardian is her father or husband and in some cases a woman's own son. Under the 2019 reforms, a Saudi passport should be issued to any citizen who applies for it and that any person above the age of 21 does not need permission to travel. The amendments also granted women the right to register child birth, marriage or divorce.
Note: Explore a treasure trove of concise summaries of incredibly inspiring news articles which will inspire you to make a difference.
---
High School Runner with Cancer Crosses Finish Line with Help from Her Teammates in Uplifting Video
May 26, 2021, MSN News
https://www.msn.com/en-us/news/good-news/high-school-runner-with-cancer-crosses-finish...
Yeva Klingbeil, a senior at Shenendehowa High School who was diagnosed with cancer in November 2019, had help from a few of her teammates in crossing the finish line at a meet on Monday. "What a great moment to see Senior Yeva Klingbeil at today's girls track & field meet," the school's athletic department wrote, posting the video on Twitter. "Yeva's teammates help her across the line in the 4X1 relay," the post continued. "Yeva continues her fight with cancer and we continue to be amazed by her spirit!!" The video has been viewed more than 180,000 times and counting, showing Klingbeil walk arm-in-arm with three of her teammates as they helped her finish the race. The rest of the team and runners from other schools rushed to congratulate her after, chanting her name in unison. Klingbeil was diagnosed with rhabdomyosarcoma, a rare form of cancer that affects muscle tissue, mostly in adolescents. She began chemotherapy in 2019 for a cancerous mass around her jaw, followed by radiation treatments, which damaged her brainstem. After weeks in the ICU and work with several specialists, she's regained some of her function, and the tumor has shrunk to half of its original size. "Yeva and her family pray her brain will continue healing and she'll be able to breathe, walk, and eat once again," her coach Rob Cloutier [said]. "While Yeva has gone through all of this and more, she has never stopped caring about her friends and family and has never given up hope of recovery."
Note: Explore a treasure trove of concise summaries of incredibly inspiring news articles which will inspire you to make a difference.
---
Tasmanian devils born on Australian mainland for first time in 3,000 years
June 3, 2021, CNN News
https://www.cnn.com/2021/05/26/australia/tasmanian-devil-baby-intl-scli-scn/index.html
Tasmanian devils have been born in the wild in mainland Australia, more than 3,000 years after they died out in the country. Seven baby Tasmanian devils - known as joeys - were born at the 988-acre Barrington Wildlife Sanctuary in New South Wales, Australian NGO Aussie Ark said. Tasmanian devils died out on the mainland after the arrival of dingoes - a species of wild dog - and were restricted to the island of Tasmania. However, their numbers suffered another blow from a contagious form of cancer known as Devil Facial Tumor Disease (DFTD), which has killed around 90% of the population since it was discovered in 1996. Last September, Aussie Ark introduced 11 of the creatures back into the wild in mainland Australia, following an earlier trial involving 15 of the marsupials, bringing the total of Tasmanian devils on the mainland to 26. And now, just months after their release, the creatures have successfully reproduced - and conservationists have identified the tiny marsupials, which they say are the size of shelled peanuts, inside the pouches of the mothers. Female Tasmanian devils give birth to between 20 and 40 joeys at once, according to Tourism Australia. The joeys race to the mother's pouch, which only has four teats. Those that make it to the pouch carry on living there for around three months. Tasmanian devils are the world's largest carnivorous marsupials. Their reintroduction will help control populations of feral cats and foxes that hunt other endangered species.
Note: Explore a treasure trove of concise summaries of incredibly inspiring news articles which will inspire you to make a difference.
---
What Germany Can Teach America About Renewable Energy
May 31, 2021, Slate
https://slate.com/technology/2021/05/germany-renewable-energy-energiewende-feed-in...
Earlier this month, U.N. Secretary-General António Guterres joined virtual visitors to Berlin at the 12th Annual Petersberg Climate Dialogue, where the German government hoped to further negotiate technical details of the Paris Agreement. During the event, German Chancellor Angela Merkel urged governments to continue investing into our shared climate despite budgetary shortfalls related to the COVID-19 crisis. Germany has walked that walk. Over the past two decades, it has embarked on a remarkable, expensive transition from coal and nuclear energy, to renewable energy sources. The set of policies to encourage this rise of green energy is known as energiewende—or "energy transition." Energiewende has its roots in the foundation of Germany's Green Party in the late 1970s and early 1980s and enjoys broad public support. It is one of the most ambitious green energy proposals in the global North, and represents a fundamental paradigm shift from the fossil fuel-obsessed status quo. Massive fossil fuel subsidies and planned expansions of natural gas means the United States has failed to embrace the same spirit of energiewende. But that doesn't mean it never can. One good way to start would be with a central component of German energiewende: a feed-in-tariff to promote less developed renewable technologies. It works through phase-out subsidies that provide a fixed price for every kilowatt hour for a specific period following a renewable plant's construction.
Note: Explore a treasure trove of concise summaries of incredibly inspiring news articles which will inspire you to make a difference.
---
'Magic Mushrooms' Can Improve Psychological Health Long Term
June 16, 2011, Time Magazine
http://healthland.time.com/2011/06/16/magic-mushrooms-can-improve-psychologic...
The psychedelic drug in magic mushrooms may have lasting medical and spiritual benefits, according to new research from Johns Hopkins School of Medicine. The mushroom-derived hallucinogen, called psilocybin, is known to trigger transformative spiritual states, but at high doses it can also result in "bad trips" marked by terror and panic. "The important point here is that we found the sweet spot where we can optimize the positive persistent effects and avoid some of the fear and anxiety that can occur and can be quite disruptive," says lead author Roland Griffiths, professor of behavioral biology at Hopkins. Giffiths' study involved 18 healthy adults, average age 46. Nearly all the volunteers were college graduates and 78% participated regularly in religious activities; all were interested in spiritual experience. Fourteen months after participating in the study, 94% of those who received the drug said the experiment was one of the top five most meaningful experiences of their lives; 39% said it was the single most meaningful experience. Their friends, family members and colleagues also reported that the psilocybin experience had made the participants calmer, happier and kinder.
Note: Explore a treasure trove of concise summaries of incredibly inspiring news articles which will inspire you to make a difference.
---
MDMA could help trauma survivors face painful memories
May 13, 2021, BBC News
https://www.bbc.com/news/health-56997013
MDMA - most commonly known as a party drug - could be more effective than therapy alone at treating post-traumatic stress disorder (PTSD). The results of a keenly-awaited trial suggest two-thirds of people no longer qualified for a PTSD diagnosis after treatment. The study represents a significant step towards approval of the drug in the US. PTSD can be the result of a very distressing or frightening event, or longer-term series of experiences. That might include accidents, abuse, rape, combat or illness. And it can be very difficult to treat. This trial, run by US charity the Multidisciplinary Association for Psychedelic Studies (Maps), found 88% of people had a "meaningful reduction in symptoms" and 67% no longer qualified for a PTSD diagnosis at all after 18 weeks and three sessions of MDMA-assisted therapy. Talking therapy alone led to a significant improvement in 60%, and remission in 32% of people. The participants in the study, which was published in the journal Nature, had suffered from PTSD for an average of 14 years. MDMA appears to work in part by calming the amygdala. In people with PTSD and anxiety disorders, this part of the brain can overreact, sounding the alarm over seemingly small events. When we are babies, and again during adolescence, we experience periods where our brains are very pliable. The scientists involved in the study speculate that psychedelics and similar-acting drugs like MDMA might allow a "reopening" of this critical window of brain development.
Note: For more along these lines, see concise summaries of deeply revealing news articles on the healing potentials of mind-altering drugs from reliable major media sources.
---
Note: For summaries of the latest news articles covering deep politics and censored news, click here. For summaries of the most important news articles ever along these lines, click here.
Don't miss our treasure trove of inspiring resources
Kindly support this work of love: Donate here
Explore the mind and heart expanding websites managed by the nonprofit PEERS network:
Subscribe here to one of the two popular PEERS email lists