Free Food Fridges, Miraculous Kidney Exchange, Mini EV Now World's Cheapest
Inspiring News Articles
July 16, 2021
Hey wonderful friends,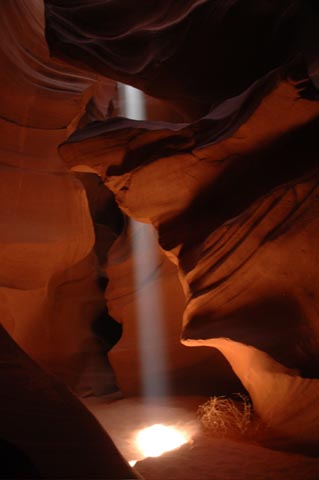 Explore below key excerpts of inspiring news articles with great information on free food fridges feeding the hungry in Philadelphia and elsewhere, two women who gave each other's husbands kidneys for transplant, a mini EV becoming the world's bestselling electric vehicle at a fraction of the price of a Tesla, and more.
Each inspiring excerpt is taken verbatim from the media website listed at the link provided. If any link fails, click here. The key sentences are highlighted in case you just want to skim. Please spread the inspiration and have a great one!
With sacred love and warm wishes,
Fred Burks for the PEERS websites
Special note: Listen to a sweet and meaningful song titled "I'm Gonna Make Love The Bottom Line."
Quote of the week: "You know quite well, deep within you, that there is only a single magic, a single power, a single salvation ... and that is called loving. Well then, love your suffering. Do not resist it, do not flee from it. It is only your aversion to it that hurts." ~~ Herman Hesse, from his book My Belief: Essays on Life and Art
---
20 million Americans still don't have enough to eat. A grass-roots movement of free fridges aims to help.
June 28, 2021, Washington Post
https://www.washingtonpost.com/business/2021/06/28/hunger-philadelphia-free-fridges/
Darrell Brokenborough opened the bright yellow refrigerator that stood on the sidewalk outside a row home at 308 N. 39th St., smiled and said, "It's full." He balanced on his cane so he could take a closer look at the apples, yogurt, greens, pasta, cheese and chicken inside. On the front of the fridge was written: "Free food" and "Take what you need. Leave what you don't." Philadelphia now has more than 20 of these refrigerators sitting outside homes and restaurants, offering free food to anyone passing by. Volunteers keep the fridges clean and stocked with food donated from grocery stores, restaurants, local farmers and anyone with extra to share. The concept of the community fridge ― sometimes called a "freedge" ― has been around for more than a decade, but it exploded during the pandemic as hunger spiked in the United States and worldwide. There are now about 200 of these community fridges in the United States, up from about 15 before the pandemic. "What we're learning is when you do something like this, people will support it. People do have goodness and kindness, and they will bring food," said Michelle Nelson, founder of Mama-Tee.com, which now runs 18 bright yellow fridges in Philadelphia and has been inundated with requests to put more in place throughout the country. Nelson said the effort is part of the movement known as "mutual aid," where people, even those struggling, want to help one another and have a stake in the project.
Note: Explore a treasure trove of concise summaries of incredibly inspiring news articles which will inspire you to make a difference.
---
Two women chatted in a bathroom. They soon realized they were each a match for the other's husband, who needed a kidney
June 29, 2021, Washington Post
https://www.washingtonpost.com/lifestyle/2021/06/29/kidney-donate-transplant-husband...
Tia Wimbush and Susan Ellis have been co-workers for a decade, and while they didn't know each other well, they learned two years ago that their spouses each needed a kidney transplant. Then ... something remarkable happened. The women saw each other in a restroom at work and started chatting as they washed their hands. They had a lot in common, both working in information technology at Children's Healthcare of Atlanta and dealing with the same medical stress at home. Neither was a match to be an organ donor for her own husband, and the transplant waiting lists are impossibly long. Wimbush casually asked Ellis what her husband's blood type was. He's type O, Ellis replied. Wimbush said her husband was type AB. The women paused for a moment and looked at each other. Then Wimbush realized they might have stumbled upon something that might help save both of their husbands' lives. Wimbush thought she might be a match for Ellis's husband, and — incredibly — she thought Ellis could be a match for her husband. Antibody tests revealed that each woman was an excellent match for the other's spouse. So in March, seven months after that chance conversation, Wimbush donated one of her kidneys to Lance Ellis, 41, and Susan Ellis donated one of hers to Rodney Wimbush, 45. Both transplants done at Piedmont Atlanta Hospital went so well that the men have almost fully recovered and are going on weekend hikes with friends and family, Tia Wimbush said.
Note: Explore a treasure trove of concise summaries of incredibly inspiring news articles which will inspire you to make a difference.
---
This mini car beats Tesla Model 3 to become the world's bestselling EV
March 21, 2021, MSN News
https://www.msn.com/en-in/autos/news/this-mini-car-beats-tesla-model-3-to-become-the...
Wuling Hong Guang Mini EV is a small mini electric vehicle that is giving Tesla Model 3 run for the money. This made-in-China small electric car has become the world's bestselling EV in January and February 2021, by beating the Tesla Model 3 electric sedan. The Hong Guang Mini EV sells in China at a price of 28,800 yuan, which is nearly $4,500. On the other hand, the Tesla Model 3 rear-drive Standard Range Plus variant's price starts at $38,190. Despite the small electric car lagging behind Tesla Model 3 in terms of battery capacity, range, and performance, Wuling Hong Guang Mini EV convenience and affordable pricing have made it the world's bestselling electric vehicle. According to The Verge, Wuling Hong Guang Mini EV has sold more than 36,000 units in January 2021, as compared to the Tesla Model 3 that sold around 21,500 units in the same month. In February 2021 as well, Wuling Hong Guang Mini EV sold more than 20,000 units, as compared to just 13,700 Tesla Model 3. Dimensionally, the Wuling Hong Guang Mini EV is just 115 inches long, 59 inches wide, and has a height of nearly 64 inches. The car ... weighs just 665 kg. The electric car is claimed to have a range of 170 kilometres on a single charge. In comparison, the 2021 Tesla Model weighs 1,587 kg and has a length of 185 inches. The electric sedan is 73 inches wide and 57 inches tall. The Tesla Model 3 is claimed to be capable of running 402 km on a single charge.
Note: Learn more about his inexpensive new EV in this CNN article. Explore a treasure trove of concise summaries of incredibly inspiring news articles which will inspire you to make a difference.
---
In 5 Minutes, He Lets the Blind See
November 7, 2015, New York Times
https://www.nytimes.com/2015/11/08/opinion/sunday/in-5-minutes-he-lets-the-bl...
He has restored eyesight to more than 100,000 people, perhaps more than any doctor in history. His patients ... stagger and grope their way to him along mountain trails from remote villages, hoping to go under his scalpel. A day after he operates to remove cataracts, he pulls off the bandages - and, lo! They can see clearly. At first tentatively, then jubilantly, they gaze about. A few hours later, they walk home, radiating an ineffable bliss. Dr. Sanduk Ruit, a Nepali ophthalmologist ... has pioneered a simple cataract microsurgery technique that costs only $25 per patient and is virtually always successful. Indeed, his "Nepal method" is now taught in United States medical schools. In the United States, cataract surgery is typically performed with complex machines. But these are unaffordable in poor countries, so Dr. Ruit [pioneered a] small-incision microsurgery to remove cataracts without sutures. At first, skeptics denounced or mocked his innovations. But then the American Journal of Ophthalmology published a study of a randomized trial finding that Dr. Ruit's technique had exactly the same outcome (98 percent success at a six-month follow-up) as the Western machines. One difference was that Dr. Ruit's method was much faster and cheaper. He founded the Tilganga Institute of Ophthalmology, which ... conducts eye surgery on 30,000 patients annually, [as well as] manufactures 450,000 tiny lenses a year for use in cataract surgery, keeping costs to $3 a lens compared to $200 in the West.
Note: Your direct donation to help this man can cure blindness for many people. Explore a treasure trove of concise summaries of incredibly inspiring news articles which will inspire you to make a difference.
---
---
These Families Wanted a Village, So They Built Their Own
June 22, 2021, Bloomberg
https://www.bloomberg.com/news/features/2021-06-23/how-cohousing-is-making-life-easier...
When Madrid's schools were closed in January due to the coldest weather in fifty years, parents living in the Entrepatios cooperative housing development already had a model that would have made many parents struggling through pandemic closures jealous. Their onsite "school" was inaugurated. "It's like a village," says Cintia Díaz-Silveira, who moved into the new cooperative housing apartment block at the end of 2020 with her partner and two children. For Díaz-Silveira and her fellow inaugural residents, their new living situation is their answer to the refrain "it takes a village to raise a child." "We have our own bar, our own hairdressers, our own consumer group. We don't need to go shopping because everything gets delivered," she joked of the apartment building she shares with 16 other families and 23 children. The complex is the first of its kind in Madrid, and part of a cooperative housing movement that's starting to expand in Spain and elsewhere. By "the bar," Díaz-Silveira is referring to Friday afternoons, when fellow residents have band practice, and many more residents go up to the terrace to enjoy a beer and live music. The "hairdresser" is a neighbor who's good at cutting the children's hair. "Someone gives great massages and someone else does yoga. We share our know-how with the group, and all our needs when it comes to parenting too," she said. There's not much need to hire babysitters, either, with some parents banding together to cover child care.
Note: Learn more about this fascinating new movement on this webpage. Explore a treasure trove of concise summaries of incredibly inspiring news articles which will inspire you to make a difference.
---
European Parliament votes to ban caged animal farming by 2027
June 22, 2021, Optimist Daily
https://www.optimistdaily.com/2021/06/european-parliament-votes-to-ban-caged-animal...
Last week, the European Parliament made its stance on animal welfare clear by calling for a ban on caged animal farming, after voting overwhelmingly in favor to end the practice. The non-binding resolution hopes to change animal agriculture and reinvent the food supply chain across Europe by removing cages. The Parliament vote — passed by an overwhelming majority voting in favor of the ban, with 558 members in favor to 37 votes against — sought to implement a ban on caged farming across the European Union. The vote followed a European Citizens' Initiative that started three years ago, and which gathered 1.4 million signatures in at least 18 member states in support of animal welfare. Olga Kikou, Head of Compassion in World Farming EU and one of the citizens leading the 'End the Cage Age' petition told Euronews that some animals never leave their cages during their lifetime: "We have estimated, and this is a very conservative number, that over 300 million animals, farmed animals, spend most of their life or their entire life in cages in Europe, every year." Following the committee's debate regarding the 'End the Cage Age' petition, the parliament decided in favor of the ban that aims to completely dismantle caged animal farming by 2027.
Note: Explore a treasure trove of concise summaries of incredibly inspiring news articles which will inspire you to make a difference.
---
Extinct Tree From Christ's Time Rises From the Dead
June 12, 2008, Live Science
https://www.livescience.com/2602-extinct-tree-christ-time-rises-dead.html
Scientists have grown a tree from what may be the oldest seed ever germinated. The new sapling was sprouted from a 2,000-year-old date palm excavated in Masada, the site of a cliff-side fortress in Israel where ancient Jews are said to have killed themselves to avoid capture by Roman invaders. Dubbed the "Methuselah Tree" after the oldest person in the Bible, the new plant has been growing steadily, and after 26 months, the tree was nearly four-feet (1.2 meters) tall. The species of tree, called the Judean date, (Phoenix dactylifera L.), is now extinct in Israel, but researchers are hoping that by reviving the plant they may be able to study its medicinal uses. "The medicinal plants from this region are very important because they are historically mentioned in the Bible and the Koran," said Sarah Sallon, director of the Louis L. Borick Natural Medicine Research Center at the Hadassah Medical Organization in Jerusalem, which initiated the experiment to grow the tree as part of its Middle East Medicinal Plant Project. Carbon dating of the seeds found at Masada revealed that they date from roughly the time of the ancient fortress' siege, in A.D. 73. The seeds were found in storage rooms, and appear to have been stockpiled for the Jews hiding out against the invading Romans. The seeds were excavated about 40 years ago, along with skeletons of those who died during the siege. Since then, the seeds had been languishing in a drawer until Sallon and her team decided to attempt to grow them anew.
Note: Watch a fascinating 8-minute video of this miraculous occurrence and the small forest of these trees that has since grown. Explore a treasure trove of concise summaries of incredibly inspiring news articles which will inspire you to make a difference.
---
UFOS: Are They for Real?
November 9, 2007, CNN
http://transcripts.cnn.com/TRANSCRIPTS/0711/09/lkl.01.html
LARRY KING, HOST: Our panel here in Los Angeles, Fife Symington, the former governor of Arizona, who in 1997 ridiculed an infamous UFO sighting by thousands of people in the state and later admitted that he himself saw a craft. James Fox, the filmmaker who is the executive producer of the award-winning feature length documentary "Out of the Blue" -- the definitive investigation of the UFO phenomenon. Colonel Chuck Halt [USAF] the deputy base commander of Bentwaters Woodbridge, a U.S. military base in Suffolk, England. Sergeant Jim Penniston ... a security supervisor at that base in 1980. He says he sat with a UFO on the ground for 45 minutes before it hovered above him and shot into the air at an unearthly speed. SYMINGTON: I was a skeptic [until] I saw a wedge-shaped craft of enormous proportions fly over ... Phoenix. KING: Colonel Halt [what] did you see? HALT: We noticed three objects. They were illuminated with multiple lights and were moving at high speed in sharp, angular patterns. One of them approached us at very high speed and sent down a beam ... at our feet. SGT. JIM PENNISTON: I was there. We discovered a craft of unknown origin ... on the ground. We touched it, walked around it, photographed it. KING: Added to [our panel] is John Callahan, the former division chief of accidents and investigations branch of the FAA. In 1986 a Japanese pilot said he saw twin cylinders flying in formation within 500 feet of his air cargo jet. He claimed the object was the size of two aircraft carriers and it followed him for over 30 minutes. KING: After this incident, you said [the] FAA administrator held a briefing. CALLAHAN: When we got all done with our briefing ... the CIA man stood up and said, this event never happened, we were never here, you're all sworn to secrecy and we are confiscating all of this data.
Note: To watch the full video of this discussion, click here. For what may be the best UFO documentary ever made, watch Out of the Blue, available for free viewing at this link. For lots more fascinating information suggesting there may have been a major cover-up of the UFO phenomenon, follow the links in the article above and see our UFO Information Center, which is filled with reliable, verifiable information on this important topic.
---
Meet the outsider who accidentally solved chronic homelessness
May 6, 2015, Washington Post
http://www.washingtonpost.com/news/inspired-life/wp/2015/05/06/meet-the-outsi...
Meet Sam Tsemberis. He's all but solved chronic homelessness. His research, which commands the support of most scholars, has inspired policies across the nation. The results have been staggering. Late last month, Utah, the latest laboratory for Tsemberis's models, reported it has nearly eradicated chronic homelessness. Phoenix, an earlier test case, eliminated chronic homelessness among veterans. Then New Orleans housed every homeless veteran. Homelessness has long seemed one of the most intractable of social problems. For decades, the number of homeless from New York City to San Francisco surged – and so did the costs. At one point around the turn of the millennium, New York was spending an annual $40,500 on every homeless person with mental issues. Tsemberis ... unfurled a model so simple children could grasp it, so cost-effective fiscal hawks loved it, so socially progressive liberals praised it. Give homes for the homeless, and you will solve chronic homelessness. Success begat success. The federal government tested the model on 734 homeless across 11 cities, finding the model dramatically reduced levels of addiction as well as shrank health related costs by half. "Adults who have experienced chronic homelessness may be successfully housed and can maintain their housing," the report declared. Utah's Gordon Walker, explain[s] how his state succeeded at eliminating homelessness – and saved millions, "It was costing us in state services, health-care costs, jail time, police time, about $20,000 per person. Now, we spend $12,000 per person."
Note: Explore a treasure trove of concise summaries of incredibly inspiring news articles which will inspire you to make a difference.
---
Note: For summaries of the latest news articles covering deep politics and censored news, click here. For summaries of the most important news articles ever along these lines, click here.
Don't miss our treasure trove of inspiring resources
Kindly support this work of love: Donate here
Explore the mind and heart expanding websites managed by the nonprofit PEERS network:
Subscribe here to one of the two popular PEERS email lists