Global Corporate Minimum Tax, Drinking Water From Air, Cheap COVID Pill for Poor Countries


Inspiring News Articles
November 19, 2021

Hey wonderful friends,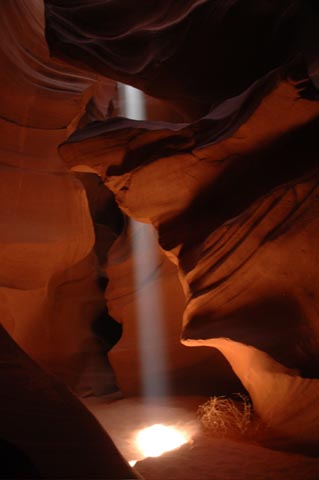 Explore below key excerpts of inspiring news articles with great information on a global corporate minimum tax proposed by world leaders, an affordable device that makes clean drinking water from air, pharmaceutical giant Merck's decision to make a new COVID-19 treatment available to low income countries, and more.
Each inspiring excerpt is taken verbatim from the media website listed at the link provided. If any link fails, click here. The key sentences are highlighted in case you just want to skim. Please spread the inspiration and have a great one!
With sacred love and warm wishes,
Fred Burks for the PEERS websites
Special note: Explore these ethical alternatives to amazon.com. Watch a touching, five-minute video on what happens when ordinary people connect with refugees in a meaningful way. What happens when a gay man and a straight woman decide to have a child together and build a family? Watch a beautiful, short video on a homeless man's story.
Quote of the week: "It is a good thing to look down at the tide pools, then up to the stars, then back to the tide pools again."" ~~ John Steinbeck"
---
Biden, other G-20 world leaders formally endorse groundbreaking global corporate minimum tax
October 30, 2021, Washington Post
https://www.washingtonpost.com/us-policy/2021/10/30/biden-g20-global-minimum-tax/
President Biden and the other national leaders gathered for the Group of 20 summit formally endorsed a new global minimum tax on Saturday, capping months of negotiations over the groundbreaking tax accord. The new global minimum tax of 15 percent aims to reverse the decades-long decline in tax rates on corporations across the world, a trend experts say has deprived governments of revenue to fund social spending programs. The deal is a key achievement for Treasury Secretary Janet Yellen, who made an international floor on corporate taxes among the top priorities of her tenure and pushed forcefully for swift action on a deal. Nearly 140 countries representing more than 90 percent of total global economic output have endorsed the deal. The minimum tax will be coupled with a broader change to global taxation intended to prevent countries and companies from undercutting the new floor. Under the pact, corporations trying to evade taxation by shifting profits to low-tax countries will face a "top-up" tax, which would require them to pay the difference between the tax haven's tax rate and the 15 percent minimum tax rate of the companies where they are headquartered. Supporters of the deal are also optimistic companies will not move to relocate their headquarters abroad, in part because so much of the world has committed to the new minimum. Treasury officials have said new "enforcement provisions" will impose tax penalties based in countries refusing to join the deal.
Note: Explore a treasure trove of concise summaries of incredibly inspiring news articles which will inspire you to make a difference.
---
Alphabet designed a low-cost device to make drinking water from air. Now it's open-sourced
October 27, 2021, Fast Company
https://www.fastcompany.com/90690242/alphabet-designed-a-low-cost-device-to-makes...
Last year, on the roof of a parking lot at Google's headquarters, engineers from X—Alphabet's "moonshot factory"—set up a panel to begin its first tests. The design, called an atmospheric water harvester, pulls in outside air, then uses fans and heat from sunlight to create condensation, producing clean drinking water drip by drip. In a new paper published today in Nature, the team calculates how much this type of device could potentially help give more people access to water that's safe to drink. Globally, as many as one in three people still drink unsafe water that can spread diseases. The study found that 1 billion people who currently don't have safe drinking water live in places where the device would function well. Because larger water infrastructure projects, like desalination plants, take many years to plan and build, the small devices could help fill the gap in the meantime. "This can leapfrog a lot of that and go directly to the source with a small device that's solar powered," says Jackson Lord, lead author of the paper. Alphabet ... wanted to be able to produce water at a cost of just one cent per liter. The team saw a path to reach 10 cents per liter, but not as low as one cent—so X decided to stop working on the project. But because the design could have a meaningful impact even at 10 cents, it's now opening up its data, prototypes, software, and hardware documentation ... so anyone can use the intellectual property and keep moving the work forward.
Note: Explore a treasure trove of concise summaries of incredibly inspiring news articles which will inspire you to make a difference.
---
Merck Will Share Formula for Its Covid Pill With Poor Countries
October 27, 2021, New York Times
https://www.nytimes.com/2021/10/27/health/covid-pill-access-molnupiravir.html
Merck has granted a royalty-free license for its promising Covid-19 pill to a United Nations-backed nonprofit in a deal that would allow the drug to be manufactured and sold cheaply in the poorest nations, where vaccines for the coronavirus are in devastatingly short supply. The agreement with the Medicines Patent Pool, an organization that works to make medical treatment and technologies globally accessible, will allow companies in 105 countries, mostly in Africa and Asia, to sublicense the formulation for the antiviral pill, called molnupiravir, and begin making it. Merck reported this month that the drug halved the rate of hospitalizations and deaths in high-risk Covid patients who took it soon after infection in a large clinical trial. Affluent nations, including the United States, have rushed to negotiate deals to buy the drug, tying up large portions of the supply even before it has been approved by regulators and raising concerns that poor countries could be shut out of access to the medicine, much as they have been for vaccines. Generic drug makers in developing countries are expected to market the drug for as little as $20 per treatment (a 5-day course), compared to the $712 per course that the U.S. government has agreed to pay for its initial purchase. "The Merck license is a very good and meaningful protection for people living in countries where more than half of the world's population lives," said James Love, who leads Knowledge Ecology International, a nonprofit research organization.
Note: Explore a treasure trove of concise summaries of incredibly inspiring news articles which will inspire you to make a difference.
---
'Largest Distributed Peer-To-Peer Grid' On The Planet Laying Foundation For A Decentralized Internet
June 20, 2020, Forbes
https://www.forbes.com/sites/johnkoetsier/2020/06/20/largest-distributed-peer...
A project to decentralize the internet that you've never heard of has more capacity than all other blockchain projects put together: 5-10X more, according to its founder. The project is called ThreeFold, and it's not your typical blockchain startup. Instead, it's a long-term project to rewire the internet in the image of its first incarnation: decentralized, unowned, accessible, free. "We have 18,000 CPU cores and 90 million gigabytes, which is a lot of capacity," founder Kristof de Spiegeleer [said]. "Less than 20 companies actually own more than 80% of the internet capacity, which is the storage and the compute. It really needs to be something like electricity. It needs to be everywhere and everyone needs to have access to it. It needs to be cost effective, it needs to be reliable, it needs to be independent." That would be a fundamentally different kind of internet: one we all collectively own rather than just one we all just use. It requires a lot of different technology for backups and storage, for which ThreeFold is building a variety of related technologies: peer-to-peer technology to create the grid in the first place; storage, compute, and network technologies to enable distributed applications; and a self-healing layer bridging people and applications. Oh, and yes. There is a blockchain component: smart contracts for utilizing the grid and keeping a record of activities. So ... you have people providing actual tangible services for others in exchange for some degree of cryptocurrency reward.
Note: Explore a treasure trove of concise summaries of incredibly inspiring news articles which will inspire you to make a difference.
---
The 17-year-old making films fun for deaf children
October 30, 2021, BBC News
https://www.bbc.com/news/newsbeat-58972808
For eight-year-old Toby, who is deaf, watching films or TV on streaming platforms can sometimes be a bit pointless - because so many of them don't have sign language versions. "We have captions but they don't really do anything for him because it goes quite fast. He would just watch and not get much from it," his dad Jarod Mills [said]. But now, Toby has some help thanks to an app developed by a 17-year-old A-level student. Mariella Satow, who has dual UK-US citizenship, lives in the UK but has been stuck in New York since summer 2020 because of Covid travel restrictions. In that do-something-new phase of lockdown, Mariella created a signing app called SignUp. She got the idea when she was teaching herself American Sign Language (ASL) - one of hundreds of sign languages used across the world. Mariella wanted to watch TV shows to help her learn, so was disappointed to discover how few had signed versions. It's taken a year for Mariella to develop the technology, with lots of help from ASL teachers and the deaf community. The app is available in the US as a Google Chrome extension - with an interpreter appearing in a box once the film starts playing. It only works on Disney Plus films at the moment, because that's where Mariella thought she could help the most children. Jarod, who works in Kentucky at a school for deaf children, says it was "exciting" watching Toby use Mariella's invention. "The app creates a level playing field," he says. "Kids are getting that understanding and information like any hearing child does."
Note: Explore a treasure trove of concise summaries of incredibly inspiring disabled persons news articles which will inspire you to make a difference.
---
Bystanders will intervene to help victims of aggressive public disputes
June 26, 2019, Science Daily
https://www.sciencedaily.com/releases/2019/06/190626125049.htm
Bystanders will intervene in nine-out-of-ten public fights to help victims of aggression and violence say researchers, in the largest ever study of real-life conflicts captured by CCTV. The findings overturn the impression of the "walk on by society" where victims are ignored by bystanders. Instead, the international research team of social scientists found that at least one bystander - but typically several - did something to help. And with increasing numbers of bystanders there is a greater likelihood that at least someone will intervene to help. A team of researchers from the University of Copenhagen, the Netherlands Institute for the Study of Crime and Law Enforcement and Lancaster University examined unique video recordings of 219 arguments and assaults in inner cities of Amsterdam (Netherlands), Lancaster (UK) and Cape Town (South-Africa). Lead author Dr Richard Philpot ... said: "According to conventional wisdom, non-involvement is the default response of bystanders during public emergencies. Challenging this view, the current cross-national study of video data shows that intervention is the norm in actual aggressive conflicts. The fact that bystanders are much more active than we think is a positive and reassuring story for potential victims of violence and the public as a whole." The research further showed that a victim was more likely to receive help when a larger number of bystanders was present.
Note: Explore a treasure trove of concise summaries of incredibly inspiring news articles which will inspire you to make a difference.
---
The Norwegian Secret To Enjoying A Long Winter
November 6, 2015, Fast Company
https://www.fastcompany.com/3052970/the-norwegian-secret-to-enjoying-a-long-winter
As the days get darker and colder in much of the northern hemisphere, it's easy to indulge in gloom. The gloom leads to a common question: What can I do to cope with the dark and cold? Changing your mindset can do more than distracting yourself from the weather. That's the takeaway from research done by Kari Leibowitz ... who spent August 2014 to June 2015 on a Fulbright scholarship in Tromsø in northern Norway. Leibowitz went to study the residents' overall mental health, because rates of seasonal depression were lower than one might expect. It turns out that in northern Norway, "people view winter as something to be enjoyed, not something to be endured," says Leibowitz, and that makes all the difference. First, Norwegians celebrate the things one can only do in winter. Norwegians also have a word, koselig, that means a sense of coziness. It's like the best parts of Christmas, without all the stress. People light candles, light fires, drink warm beverages, and sit under fuzzy blankets. There's a community aspect to it. Leibowitz reports that Tromsø had plenty of festivals and community activities creating the sense that everyone was in it together. And finally, people are enamored with the sheer beauty of the season. Leibowitz grew up near the Jersey shore, and "I just took it as a fact that everyone likes summer the best." But deep in the winter in Norway ... the sun doesn't rise above the horizon. Against the snow, "the colors are incredibly beautiful," she says.
Note: Explore a treasure trove of concise summaries of incredibly inspiring news articles which will inspire you to make a difference.
---
Don't Panic - The Truth About Population
November 7, 2013, BBC News
https://www.bbc.co.uk/mediacentre/proginfo/2013/45/this-world-hans-rosling
With the world's population at 7 billion and still growing we often look at the future with dread. In Don't Panic - The Truth About Population, world famous Swedish statistical showman Professor Hans Rosling presents a different view. We face huge challenges in terms of food, resources and climate change but at the heart of Rosling's statistical tour-de-force is the message that the world of tomorrow is a much better place than we might imagine. Professor Rosling reveals that the global challenge of rapid population growth, the so-called population explosion, has already been overcome. In just 50 years the average number of children born per woman has plummeted from 5 to just 2.5 and is still falling fast. This means that in a few generations' time, world population growth will level off completely. In Bangladesh ... families of two children are now the norm. We meet Taslima Khan who travels through rural villages dispensing contraceptives and advice on how to deal with difficult husbands. Deep in rural Mozambique – one of the poorest countries in the world – we meet subsistence farmers Andre and Olivia who've been saving for two years to buy a piece of life-transforming technology – a bicycle. Even in these countries, economic growth, investment in healthcare and infrastructure are paving the way to huge improvements in living standards. Globally, the proportion of people in extreme poverty is at its lowest ever, and now the United Nations is setting itself the goal of eradicating extreme poverty completely.
Note: Don't miss this awesome 5-minute video by author Hans Rosling showing the detailed statistics in a most entertaining way. For more see the many TED talks he gave.
---
Note: For summaries of the latest news articles covering deep politics and censored news, click here. For summaries of the most important news articles ever along these lines, click here.
Don't miss our treasure trove of inspiring resources
Kindly support this work of love: Donate here
Explore the mind and heart expanding websites managed by the nonprofit PEERS network:
Subscribe here to one of the two popular PEERS email lists