Happy Alaskan Whales, Medical Debts Cleared, Gift of Grace


Inspiring News Articles
September 24, 2021

Hey wonderful friends,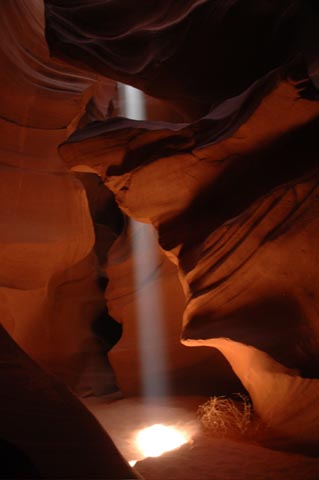 Explore below key excerpts of inspiring news articles with great information on a lull in marine tourist activity making Alaskan whales happy, a church in New Mexico paying off the medical debt of hundreds of families, a fundraiser covering the costs of vehicle repair so a young man wouldn't have to walk miles to work every day, and more.
Each inspiring excerpt is taken verbatim from the media website listed at the link provided. If any link fails, click here. The key sentences are highlighted in case you just want to skim. Please spread the inspiration and have a great one!
With sacred love and warm wishes,
Fred Burks for the PEERS websites
Special note: Read a great essay titled "10 Reasons For Hope and Optimism."
Quote of the week: "The gift of taking the spiritual warrior's journey is that we no longer fear death or separation or aloneness. We realize that nothing in the universe is outside of us." ~~ Jamie Sams
Video of the week: Why are so many nurses who were once heroes being terminated or resigning from their jobs and branded dangerous anti-vaxxers for choosing not to get vaccinated? Listen to their own moving words in this important video.
---
Why whales in Alaska have been so happy
August 5, 2021, BBC News
https://www.bbc.com/news/world-us-canada-58032702
During a normal summer, Glacier Bay and the surrounding area buzzes with traffic, as vessels of all sizes, from massive, 150,000-tonne cruise liners to smaller whale-watching boats, ply the waters as part of Southern Alaska's massive tourism industry. The Covid-19 pandemic brought all of that to a sudden halt. Overall marine traffic in Glacier Bay declined roughly 40%. According to research by [Christine] Gabriele and Cornell University researcher Michelle Fournet, the level of manmade sound in Glacier Bay last year dropped sharply from 2018 levels, particularly at the lower frequencies generated by the massive cruise ship engines. Peak sound levels were down nearly half. All this afforded researchers an unprecedented opportunity to study whale behaviour in the kind of quiet environment that hasn't existed in the area for more than century. Gabriele has already noted changes. She compared whale activity in pre-pandemic times to human behaviour in a crowded bar. They talk louder, they stay closer together, and they keep the conversation simple. Now, the humpbacks seem to be spreading out across larger swathes of the bay. Whales can hear each other over about 2.3km (1.4 miles), compared with pre-pandemic distances closer to 200m (650ft). That has allowed mothers to leave their calves to play while they swim out to feed. Some have been observed taking naps. And whale songs - the ghostly whoops and pops by which the creatures communicate - have become more varied.
Note: Explore a treasure trove of concise summaries of incredibly inspiring marine mammals news articles.
---
Church buys and cancels medical debt of families in New Mexico and Arizona
July 12, 2021, Yahoo! News
https://www.yahoo.com/now/church-buys-cancels-medical-debt-213100578.html
Hundreds of households in New Mexico and Arizona recently had their medical debts eliminated, thanks to St. Bede's Episcopal Church in Santa Fe. The church worked through a nonprofit organization called RIP Medical Debt that buys up medical debt and then uses donations to pay it off. "The driving force behind this was our pastor, Rev. Catherine Volland," said Peg Maish, a spokeswoman for St. Bede's. "She was really advocating for it. In all, it was about a year and a half in the making, from researching it to making a final decision." In total, 234 households in New Mexico and 548 in Arizona had their medical debt paid off. St. Bede's settled all of the New Mexico debt held by RIP Medical Debt, enabling the church to also reach out to Arizona. St. Bede's paid off medical debt in Arizona areas with a heavy Native American population. Native American areas are often poor and have many healthcare problems. St. Bede's settled all the debt for $15,000, even though the actual debt was $1,380,119. The reason is that RIP Medical Debt purchases the debt for pennies on the dollar. RIP Medical Debt was founded in 2014 by Craig Antico and Jerry Ashton, two former debt collection executives. The nonprofit organization selects families and individuals whose income is no more than twice the federal poverty level and whose debts exceed their assets. RIP sends a letter to each debtor and contacts credit agencies to inform them that the debt has been paid.
Note: Explore a treasure trove of concise summaries of incredibly inspiring news articles which will inspire you to make a difference.
---
Radio DJ Helps Raise Money to Fix Broken Truck of 20-Year-Old Who Walks 6 Hours to Work Each Day
July 15, 2021, MSN News
https://www.msn.com/en-us/news/good-news/radio-dj-helps-raise-money-to-fix-broken-truck...
Local radio personality Ray "Ramblin' Ray" Stevens was driving when he passed 20-year-old Braxton Mayes multiple times, and noticed Mayes was walking for a long period of time. When Stevens reportedly stopped to offer him a ride, he soon learned the story of the former high school football player. Mayes told Stevens that his 2006 GMC truck recently broke down and, in the meantime, he was walking to work each day, a 12-mile journey (24 total) that took three hours each way. Mayes explained to the DJ that he would leave for work at 4 a.m. in order to arrive on time at 7 a.m. "This guy checks all the boxes," Stevens [said]. "He's a good, solid human being. People are having a hard time finding people to work and here's a guy walking three hours one way just because his truck broke down." After hearing his story, Stevens created a GoFundMe page in order to raise funds to fix Mayes' truck. The fundraiser has already earned over $8,000. According to Stevens, any additional money raised past the amount needed to repair the truck will be donated to local Chicago food banks. Mayes [said] that because he was raised with a strong work ethic, he was perfectly fine walking each day, but is grateful for the donations and support he's received. "It brought me to tears," Mayes said. "I didn't know when I would come up with the money to fix it or how many times I would have to walk." Repairs to Mayes' truck will likely be finished soon — and until then, his employer will give him a ride.
Note: Explore a treasure trove of concise summaries of incredibly inspiring news articles which will inspire you to make a difference.
---
The best Yale classes you can take online for free — including the most popular course in the university's history
August 31, 2020, Business Insider
https://www.businessinsider.com/yale-free-online-courses
Thanks to the internet and MOOC (massive open online courses) culture, it's not hard to find courses from prestigious universities such as Yale online for free or cheap. Counter to the Ivy League's legacy of exclusivity, MOOCs are designed to remove traditional education barriers: price and location. In fact, Yale offers access to a handful of recorded in-person courses such as African American History: From Emancipation to the Present via Open Yale Courses, a platform where anyone can access the lectures. However, lecture-listeners won't earn course credit, degrees, or a certificate of completion. If you're looking for a classroom-like educational experience with more structure, feedback, and peers, you'll want to turn to Coursera. The online learning platform features more than a dozen Yale courses that range in topic from economics to parenting to happiness. Coursera classes typically include video lectures, resources, community discussions, and quizzes. They're free to enroll in, but you'll have to pay a low fee (starting at $49) for features like graded homework assignments or certificates of completion, which can be added to a LinkedIn page. Based on the most popular course in Yale's history, [The Science of Well-Being] combines positive psychology with the real-life applications of behavioral science to increase your own happiness using concrete, productive habits. Read our full review of The Science of Well-Being course here.
Note: Explore a treasure trove of concise summaries of incredibly inspiring news articles which will inspire you to make a difference.
---
The Sounds of Healing
August 2, 2021, Next City
https://nextcity.org/daily/entry/the-sounds-of-healing
What Washington musician Yoko Sen describes as the "soundtrack of her life" is not one of the songs she wrote for the band Dust Galaxy, but the alarm of the heart monitor at her hospital bedside. When the U.S.-based Japanese artist fell ill in 2012 and had to spend weeks in hospitals, she found the jarring sounds there detrimental to her healing. "I thought it was torture, the cacophony of alarms, beeps, doors slamming, the squeaking of carts, people screaming." At the time, it wasn't clear if Sen would make a full recovery. She was connected to four different machines, and each emitted a different sound. Her sensitive ears were especially bothered by the constant beeping of her heart monitor. "Sound is largely ignored in healthcare even though the aesthetics of it could have a great impact on our sense of wellbeing and dignity," Sen realized. When Sen recovered, she was determined to follow her new mission: to "humanize" hospital sounds. How does healing sound? Or love? Are there tunes that foster recovery? She founded SenSound in 2015, a social enterprise to reimagine the acoustic environment in hospitals. [The] 41-year-old Sen is addressing a massive, often overlooked problem. On average, a patient endures 135 different alarms each day, hospitals are often louder than a highway during rush hour and sleep deprivation is a common complaint. Many wish for the sounds of nature, the laughter of children, or the voice of a loved one.
Note: Explore a treasure trove of concise summaries of incredibly inspiring news articles which will inspire you to make a difference.
---
That time America almost had a 30-hour workweek
September 6, 2021, Washington Post
https://www.washingtonpost.com/history/2021/09/06/40-hour-work-week-fdr/
The nature of work has undergone a lot of changes during the coronavirus pandemic. In Congress, Rep. Mark Takano (D-Calif.) has introduced legislation to make a 32-hour workweek standard. This "great reassessment" of labor feels revolutionary. But we have been here before. In 1933, the Senate passed, and President Franklin D. Roosevelt supported, a bill to reduce the standard workweek to only 30 hours. In the 1830s, workers in manufacturing were on the job roughly 70 hours a week, often in horrendous and even deadly conditions. By the 1890s that had dropped to about 60 hours. This period also saw the rise of labor unions [and] the creation of Labor Day as a national holiday. The eight-hour day picked up in popularity in the decades preceding the Great Depression. Federal workers, railroad workers and Ford Motor employees all moved to eight-hour shifts. As soon as Roosevelt took office on March 4, 1933, he called Congress into a special session. On April 6, the Senate passed [Sen. Hugo] Black's 30-hour week bill. Meanwhile at the White House, as Roosevelt worked on a comprehensive recovery plan, he began to turn against the 30-hour week. What if, rather than sharing available work, there was just more work? As the plan for a massive public works program took shape, support for the 30-hour week collapsed. Instead, Roosevelt used the threat of it as leverage to get industry leaders to agree to ban child labor, set a modest minimum wage and limit the standard workweek at 40 hours.
Note: Explore a treasure trove of concise summaries of incredibly inspiring news articles which will inspire you to make a difference.
---
Solar power in Australia outstrips coal-fired electricity for first time
August 22, 2021, The Guardian (One of the UK's leading newspapers)
https://www.theguardian.com/australia-news/2021/aug/23/solar-power-in-australia-outstrips...
The national electricity market reached a new milestone on Sunday, with solar power outstripping energy generation from coal for the first time since the market was set up two decades ago. The crossover point lasted for only a few minutes, as low demand and sunny skies on Sunday meant the contribution from coal dropped to a record low of 9,315MW just after noon, while solar provided the dominant share with 9,427MW. Dylan McConnell, a research fellow at the University of Melbourne's climate and energy college, said that for a brief moment renewable energy represented 57% of national electricity generation. "This is what I unofficially call 'record season'," McConnell said. "It's actually still pretty early in the season [to get these numbers] but in spring or the shoulder seasons you have the combination of low demand, because there's no heating or cooling, and then nice weather on the weekend. "Those factors combine, and you get these giant shares of renewable energy that generally push out coal." While McConnell said it was only "fleeting" and that "Australia was a long way from peak renewable energy", energy prices also went negative on Sunday from 8.30am through to 5pm. It means ... energy producers were paying to keep running. Unlike more nimble solar and wind producers, coal generators are particularly hurt when prices turn negative. The costs associated with shutting down and restarting coal generators are prohibitive.
Note: Explore a treasure trove of concise summaries of incredibly inspiring news articles which will inspire you to make a difference.
---
Her Life's a Sprint, Legacy Long Running
November 13, 1994, Chicago Tribune
https://www.chicagotribune.com/news/ct-xpm-1994-11-13-9411130119-story.html
Wilma Rudolph outran poverty, polio, scarlet fever and the limits placed on black women by societal convention to win three gold medals in sprint events at the 1960 Olympics in Rome. By the time brain cancer caught Rudolph, leading to her death Saturday at age 54, she had achieved a stature that made her legend and her sport greater in the long run. The 20th of 22 children of a porter and a cleaning lady, Rudolph lost the use of her left leg after contracting polio and scarlet fever at age 4. Doctors told her parents she never would walk again without braces, but she refused to accept that prognosis and began to walk unassisted at age 9. It wasn't long before she was outrunning all the girls and boys in her neighborhood. At 16, already under the tutelage of Tennessee State University coach Ed Temple, Rudolph won a bronze medal on the 4 x 100-meter relay at the 1956 Olympics in Melbourne, Australia. Four years later, when she was the mother of a 2-year-old, Rudolph won the three golds despite running all three events with a sprained ankle. After being voted Associated Press female athlete of the year in 1960 and 1961 and the Sullivan Award as the nation's top amateur athlete in 1961, Rudolph retired at 21, a decision that reflects an era in which lack of financial incentives kept most Olympic careers short. She turned to a variety of humanitarian projects, including goodwill ambassador to West Africa, coaching at DePauw University and working for underprivileged children through the Wilma Rudolph Foundation.
Note: The remarkable woman once commented, "My doctors told me I would never walk again. My mother told me I would. I believed my mother."
---
The millionaire rewilding the countryside, one farm at a time
September 5, 2021, The Guardian (One of the UK's leading newspapers)
https://www.theguardian.com/environment/2021/sep/05/the-millionaire-rewilding-the...
Julia Davies had one only goal in mind when she sold her share of the outdoor equipment company Osprey Europe a few years ago. The entrepreneur decided she was going to spend her millions ... by returning swathes of the British farmland to wilderness. Nature is in crisis in the UK, she argues, and its threatened wildlife needs all the protection it can get. A few months ago, the first steps towards her rewilding dreams were taken with the purchase of 170 hectares of fields and meadows that surround Court Farm, near Bere Regis, Dorset. The land cost almost £4m but thanks to the prospect of a bridging loan from Davies, Dorset Wildlife Trust has been able to acquire ownership. Pastures where Friesian cattle once grazed and fields of wheat, maize and barley – which fed the Court Farm herd – will now be returned to nature. New woodland will spread over the pastures, wildlife and plants from hedgerows will colonise fields while a network of deep ditches which have drained the farm for decades will be filled in and blocked. Wetlands will return to the landscape – along with populations of frogs and newts. Crucially, the plan adopted by Davies – a commercial lawyer turned green activist – could serve as a template for future rewilding projects as the UK struggles to counter its mounting biodiversity crisis. "Rather than buy my own piece of land to rewild it, I decided to lend money so that conservation groups such as wildlife trusts could get control of a piece of land. Then they could pay me back."
Note: Watch a 15-minute video spotlighting this movement to rewild farms. Explore a treasure trove of concise summaries of incredibly inspiring news articles which will inspire you to make a difference.
---
What are community fridges? Inside the effort to reduce hunger amid COVID-19
October 23, 2020, Today
https://www.today.com/food/what-are-community-fridges-inside-effort-reduce-hunger-t195707
More and more people are going hungry, with food bank lines stretching for blocks. One solution has been popping up in cities of all sizes: community fridges. The fridges, usually colorfully painted, can be found in public spaces like sidewalks and storefronts. Volunteers and community members keep them stocked with donated food and other supplies, and people can take what they need — no questions asked. While the pandemic and subsequent economic difficulty may have accelerated their use, community fridges aren't a unique idea; Ernst Bertone Oehninger, the co-founder of Freedge, a network that provides resources and information to community fridge operators around the world, said that he believes he first started hearing about the concept in 2012. Currently, Freedge's database lists nearly 200 fridges in the United States. When it comes to starting a community fridge, organizers described the process as surprisingly easy. The most difficult part, according to Sandra Belat, 24, who is preparing to open a fridge in Denver, Colorado, is securing a location, but the community has been eager to support the initiative. Community fridge organizers are responsible for more than just putting food in fridges: They also need to keep them clean, ensure that the items inside the fridge are safe and healthy and keep the fridges stocked. In addition to food donations, many community fridges are given supplies and financial donations, so the operators can purchase items to put in the fridges.
Note: Learn more in this inspiring article. Explore a treasure trove of concise summaries of incredibly inspiring news articles which will inspire you to make a difference.
---
'Green steel': Swedish company ships first batch made without using coal
August 18, 2021, The Guardian (One of the UK's leading newspapers)
https://www.theguardian.com/science/2021/aug/19/green-steel-swedish-company-ships-first...
The world's first customer delivery of "green steel" produced without using coal is taking place in Sweden, according to its manufacturer. The Swedish venture Hybrit said it was delivering the steel to truck-maker Volvo AB as a trial run before full commercial production in 2026. Volvo has said it will start production in 2021 of prototype vehicles and components from the green steel. Steel production using coal accounts for around 8% of global greenhouse gas emissions. Hybrit started test operations at its pilot plant for green steel in Lulea, northern Sweden, a year ago. It aims to replace coking coal, traditionally needed for ore-based steel making, with renewable electricity and hydrogen. Hydrogen is a key part of the EU's plan to reach net zero greenhouse gas emissions by 2050. Hybrit is owned by the steelmaker SSAB, state-owned utility Vattenfall and miner LKAB. SSAB accounts for 10% of Sweden's and 7% of Finland's carbon dioxide emissions. It said the trial delivery was an "important step towards a completely fossil-free value chain. The goal is to deliver fossil-free steel to the market and demonstrate the technology on an industrial scale as early as 2026." Another green steel venture, H2 Green Steel, is planning to build a fossil fuel-free steel plant in the north of Sweden, including a sustainable hydrogen facility, with production starting in 2024.
Note: Explore a treasure trove of concise summaries of incredibly inspiring news articles which will inspire you to make a difference.
---
We Could All Be in the Circle
April 17, 2020, PsychCentral
https://web.archive.org/web/20200423215619/https://psychcentral.com/lib/we-co...
When we think about people who are behind bars for crimes simple or heinous, our minds take us to a place of judgment. We may view inmates as less than: less intelligent, less successful, less worthy of love and support. We may see them as "other." The reality is, we may all be a few experiences away from potentially committing a crime. A video that poignantly highlights the dynamics that could lead to incarceration is called Step Inside the Circle. It begins with a group of 235 men in blue uniforms in a yard of a maximum-security prison. Barbed wire and guards surround them. They tower over a petite blond woman wearing a black and white t-shirt that says There Is No Shame. She carries a megaphone through which she invites them to step inside the circle if they have experienced verbal or physical abuse and neglect, if they lived in a home without feeling loved, if they had given up on themselves. One by one and then in multitudes, they join Fritzi Horstman as together they chant "There is no shame," over and over. A group of them move indoors and sit in a circle of chairs with Horstman admitting her own wounds that led to criminal activity. That opened the door for the participants to describe the wounds they have carried for much of their lives. [The] men were visibly moved, some wiping their eyes, some providing brotherly support and admitted that they were breaking the code by being vulnerable. They discovered that it was a unifying experience and they felt less isolated as a result.
Note: Two short, incredibly inspiring documentaries show how these inmates' lives have been transformed. Don't miss "Step Inside the Circle" (7 min) and "Honor Yard" (8 min).
---
Note: For summaries of the latest news articles covering deep politics and censored news, click here. For summaries of the most important news articles ever along these lines, click here.
Don't miss our treasure trove of inspiring resources
Kindly support this work of love: Donate here
Explore the mind and heart expanding websites managed by the nonprofit PEERS network:
Subscribe here to one of the two popular PEERS email lists