Hero Dad Dick Hoyt Dies, Landmine Rescue Team, Solar Power Cost Drops 89% in 10 years
Inspiring News Articles
April 2, 2021
Hey wonderful friends,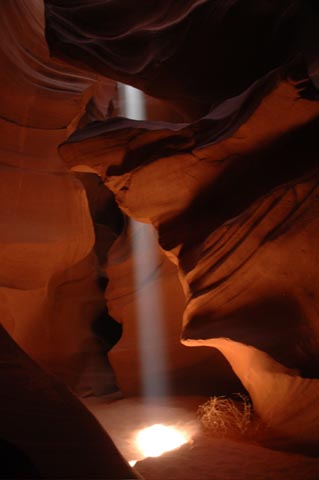 Explore below key excerpts of inspiring news articles with great information on the death of hero dad Dick Hoyt, who inspired millions by running marathons while pushing his disabled son in a wheelchair, an inspiring organization clearing landmines in Cambodia, the dramatic drop in the cost of solar electricity, and more.
Each inspiring excerpt is taken verbatim from the media website listed at the link provided. If any link fails, click here. The key sentences are highlighted in case you just want to skim. Please spread the inspiration and have a great one!
With sacred love and warm wishes,
Fred Burks for the PEERS websites
Special note: If you think nonverbal autistic kids are not very intelligent, you must read this incredibly inspiring article. This CNN article states low dose aspiring can greatly reduce the effects of COVID-19. Watch an interesting documentary titled "The Strangest Encounters in Space."
Quote of the week: "Of all the things that human beings make and do for each other, it is the unquantifiable ones that contribute most to human happiness." ~~ Charles Eistenstein
Video of the week: Watch a most intriguing and exciting video featuring Iris Huizing who is teaching kids to see and even read with their inner vision. A child is able to see colors and even read a book while blindfolded. Scientists are studying the brainwaves involved to better understand this astounding ability, which Ms. Huizing claims is innate within all of us
---
Dick Hoyt, 'heart and soul of the Boston Marathon,' dies at 80
March 17, 2021, Boston Globe
https://www.bostonglobe.com/2021/03/18/metro/dick-hoyt-heart-soul-boston-marathon-dies-80/
By his own assessment, Dick Hoyt wasn't in racing shape the first time his teenage son Rick, a quadriplegic with cerebral palsy, asked if they could participate in a 5-mile fund-raising race — father pushing son in a wheelchair. "I said, 'Yeah, let's go down there and try it.' I had no idea what would happen, and nobody else did, either," Mr. Hoyt later recalled. "Most people expected us to go down to the corner and come back, but we ended up doing the whole thing." From those first racing steps, the two became legends in running circles and inspirational worldwide as they participated in more than 1,000 competitions, including dozens of marathons and multiple triathlons. Mr. Hoyt ... was 80 when he died of heart failure Wednesday. Though Mr. Hoyt and Rick posted a best time of 2:40:47 in the Marine Corps Marathon — a pace many marathoners will never touch running alone — the teaming of father and son was, for both, more important than all else. "When we're out there," Mr. Hoyt told the Globe in 1990, "there's nothing I feel I can't do with Rick." "Dick started this whole movement of duos, and Team Hoyt inspired thousands of people around the world," said longtime Boston Marathon race director Dave McGillivray. "He helped open the door to people believing in themselves, and the walls of intimidation crumbled." Most runners would be too intimidated to even try what Mr. Hoyt did over and over again — push a wheelchair carrying a boy, who became a grown man, up and down hills for 26.2 miles.
Note: Don't miss the profoundly inspiring and beautiful story and video of this dynamic duo available on this webpage. Explore a treasure trove of concise summaries of incredibly inspiring disabled persons news articles.
---
'Whistles, warnings, kaboom!': a day with a landmine clearance team
October 22, 2019, The Guardian (One of the UK's leading newspapers)
https://www.theguardian.com/global-development/2019/oct/22/whistles-warnings-kaboom-a-day...
Aki Ra thinks the bomb could have been lying in rural Siem Reap, Cambodia, for 40 years. If it hadn't been found, it may have added another death to the approximately 20,000 people killed by explosives laid in the country from the late 1960s to the 1990s. Ra, founder of Cambodian Self Help Demining (CSHD), and his team have found about 100 explosives in the two months they've been sweeping this 23-acre (9.5-hectare) site in Chi Kraeng district. Despite handling the devices every day since 2008, when the CSHD was formed, none of its workers have been injured by them. Ra's mine-clearing team offers basic medical help to poor villagers they work near, as an extra service to those who can't afford to travel to hospitals or buy medical equipment and medicine. With 40 employees working across 10 provinces, the CSHD, which says it has cleared 175 minefields in the country since forming in 2008, targets villages overlooked by larger NGOs and the government's Cambodian Mine Action Authority. "Another village needs us soon," says Ra, as his team breaks for a quick meal of rice and fish. "If we stay too long, other villagers aren't happy. So we have to move." Ra cleared mines with the UN when it sent peacekeeping forces to Cambodia in the early 1990s. "The UN showed me that the outside world has schools, hospitals, food. Then I understood. I threw out the bad things of the past. I wanted to make my country safe." With funding from US charity Landmine Relief Fund, Ra founded the CSHD.
Note: Explore a treasure trove of concise summaries of incredibly inspiring news articles which will inspire you to make a difference.
---
The price of solar electricity has dropped 89% in 10 years
December 9, 2020, MSN News
https://www.msn.com/en-us/money/technologyinvesting/the-price-of-solar-electricity-has...
To curb our climate crisis, we need to end our dependence on fossil fuels and power the world with renewables. That may have seemed far-fetched a decade ago given the cost of installing wind and solar at the time, but the price of renewables has been falling fast. In 10 years, the price of solar electricity dropped 89%, and the price of onshore wind dropped 70%. Clean energy has already passed its economic tipping point. A 2019 report from the nonprofit Rocky Mountain Institute found that it was cheaper to build and use a combination of renewables like wind and solar than to build new natural gas plants. A 2020 report from Carbon Tracker found that in every single one of the world's energy markets, it's cheaper to invest in renewables than in coal. And now, graphs recently published on Our World in Data, an online science publication, in partnership with Oxford University, starkly visualize that decline. Comparing the price of electricity from new power plants in 2009 and 2019, one graph shows how the price of solar photovoltaic power (from solar panels) plummets from $359 per megawatt hour to $40, the cheapest of any of the power options on the chart and an 89% decrease. In 2009, building a new solar farm was 223% more expensive than building a new coal plant. Now, it's flipped: Electricity from a new coal plant is 177% more expensive than electricity from new solar panels. What caused the switch? Huge leaps in technological advancement.
Note: Explore a treasure trove of concise summaries of incredibly inspiring news articles which will inspire you to make a difference.
---
Mystery Behind the Damanhur Temples
January 31, 2008, ABC News
https://abcnews.go.com/amp/GMA/story?id=4216350
Hidden away in a country renowned for its architectural beauty lies a massive hand-built place of worship many tourists never see. An entrance that looks like a mineshaft opens up to a maze carved inside the mountain holding the Damanhur Temples of Humankind in the Valchiusella Valley, about 30 miles north of Turin, [Italy]. Damanhur narrates the history of human potential through art. With at least nine rooms — some with 25-foot high ceilings — it looks as if the secret doors and passageways were built centuries ago. In truth, the unlikely temple is no ancient wonder and was built piecemeal by 150 people over a 15-year period beginning in 1978. The work was so secret, the Italian government never knew it was going on and never gave permission for it. The handcrafted structure is full of dramatic beauty, and each apparent dead end really leads into another mysterious hall. "You have to think that we did that without any engineer or architect," Ananas said. "Everything has been excavated by hand." At least as mysterious as the temple itself is the utopian society to which it belongs, The Federation of Damanhur. Damanhur, which means city of light, comprises 800 people who live in communal homes. Founded in 1975, the Federation of Damanhur thinks of itself as the builders of a new civilization that stands for peace and human potential. It prides itself on being an eco-society based on ethical and spiritual values. Falco, as the group's founder is known, said that he always dreamed of the elaborate temples. The group wanted the temple to be "a gift to humanity" once it was completed. Visitors to the halls of the temple have expressed awe, delight and intrigue.
Note: Learn the intriguing story and see breathtaking photos of the stunning beauty of these temples. Damanhur's visionary Falco died of cancer on June 23, 2013. Explore more on this great visionary. Watch an awesome video tour of Damanhur and the Temples of Humankind. And don't miss an intriguing 15-minute video of experiments done at Damanhur attaching plants to synthesizers to make angelic music.
---
North Texas High School Opens Its Own Grocery Store For Students And Their Families
November 18, 2020, CBS News (Dallas, Texas affiliate)
https://dfw.cbslocal.com/2020/11/18/texas-high-school-opens-grocery-store-students-families/
Linda Tutt High School in Sanger opened up a grocery store inside the school. It's meant to help put extra food on the table for students and their families. But the store doesn't accept money, just good deeds. "How often can a school say they have a grocery store inside their walls?" said principal Anthony Love. With the help of local partners like Texas Health, Albertsons and First Refuge Ministries, the school was able to complete the grocery store in an extra room. Students can shop using a point system. "A lot of our students, they come from low socioeconomic families." Love said. "It's a way for students to earn the ability to shop for their families. Through hard work you can earn points for positive office referrals. You can earn points for doing chores around the building or helping to clean." Paul Juarez, the Executive Director of First Refuge Ministries said he hopes the idea is implemented in other rural areas. "These points were actually given by the students, so we walked through here and decided that a can of green beans was one point," said Juarez. "It gives us a picture of what can be. So if we can do this inside other schools it will do a whole lot to help other small towns." Students will learn about having sales when they have too much product, and of course, what to expect in their own first jobs. The store will also hold food drives weekly for the community and act as a supplement to other food insecurity programs in the area.
Note: Explore a treasure trove of concise summaries of incredibly inspiring news articles which will inspire you to make a difference.
---
Going Circular: 7 European Cities' Quest to Become Fully Sustainable
March 12, 2021, Yes! Magazine
https://www.yesmagazine.org/economy/2021/03/12/construction-waste-sustainable/
About 30 kilometers from Denmark's capital of Copenhagen, lies a small, but significant district called Musicon. Sit on a bench in Musicon, and you'll likely be sitting on slabs of concrete salvaged and repurposed from a demolition site nearby. Or bring your kids to the skatepark, and they'll be riding their scooters on concrete that used to be a basin and canals for collection of rainwater. Musicon was founded in 2007 on the premise that the old concrete factory that occupied the site should ... become the foundation for the new district's development. This meant that new construction projects would have to reimagine the old factory buildings in creative ways to create structures for living and working. This is one example of what is called a circular economy. To become fully circular means to avoid as much waste as possible, and to preserve as much value in what does go to waste. City planners have been cozying up to the idea of circularity in recent years, typically with the hope of combating climate change and resource scarcity, and many have begun embracing the approach. The CityLoops experiment ... aims to create sustainable city planning solutions based on the premise of circular economy. In several participant cities, including in Musicon, the circular economy takes the form of "banks" or "marketplaces," digital and physical, where salvaged materials are stored and offered up for use in other projects in the area, including anything from a birdhouse to an apartment block.
Note: Explore a treasure trove of concise summaries of incredibly inspiring news articles which will inspire you to make a difference.
---
5 ex-Japan PMs call for country to end nuclear power use on Fukushima 10th anniversary
March 12, 2021, MSN News
https://www.msn.com/en-xl/news/other/5-ex-japan-pms-call-for-country-to-end-nuclear-power...
Five former Japanese prime ministers issued declarations that Japan should break with nuclear power generation on March 11, the 10th anniversary of the Great East Japan Earthquake and tsunami that triggered a nuclear disaster in Fukushima Prefecture. The "3.11 Declarations" were issued at the "Global Conference for a Nuclear Free, Renewable Energy Future: 10 Years Since Fukushima" held by the Federation of Promotion of Zero-Nuclear Power and Renewable Energy. Former prime ministers Morihiro Hosokawa, Tomiichi Murayama, Junichiro Koizumi, Yukio Hatoyama and Naoto Kan signed and released their declarations during the conference. In his declaration titled "Don't hold back on reversing a mistake: A zero-carbon emission society can be achieved without nuclear power plants," Koizumi said, "When it comes to the nuclear power plant issue, there is no ruling party or opposition party. Nuclear power plants expose many people's lives to danger, bring financial ruin, and cause impossible-to-solve nuclear waste problems. We have no choice but to abolish them." Before issuing his declaration, Koizumi reflected on his days as prime minister in a keynote speech, and said: "Japanese nuclear plants are safe and on budget; they offer clean energy that doesn't emit CO2, and are necessary for economic development. I was told all of this, and I believed it. But as I've gone about reading books on nuclear plants, I've realized I was wrong."
Note: Explore a treasure trove of concise summaries of incredibly inspiring news articles which will inspire you to make a difference.
---
New Zealand's Next Liberal Milestone: A Budget Guided by 'Well-Being'
May 22, 2019, New York Times
https://www.nytimes.com/2019/05/22/world/asia/new-zealand-wellbeing-budget.html
It's being called the next big move by a New Zealand government seen by progressives around the world as a beacon in increasingly populist times: a national budget whose spending is dictated by what best encourages the "well-being" of citizens. That means that as the center-left government of Prime Minister Jacinda Ardern sets its priorities in the budget that will be unveiled on May 30, it is moving away from more traditional bottom-line measures like productivity and economic growth and instead focusing on goals like community and cultural connection and equity in well-being across generations. "This budget is a game-changing event," said Richard Layard, a professor at the London School of Economics. As a major example of what that new framework will produce, Ms. Ardern unveiled on Sunday the biggest spending proposal to date in her coming budget: more than $200 million to bolster services for victims of domestic and sexual violence. It is "the biggest single investment ever" by a New Zealand government on the issue, Ms. Ardern said at an event showcasing the initiative, and will tackle one of the nation's "most disturbing, most shameful" problems. Under New Zealand's revised policy, all new spending must advance one of five government priorities: improving mental health, reducing child poverty, addressing the inequalities faced by indigenous Maori and Pacific islands people, thriving in a digital age, and transitioning to a low-emission, sustainable economy.
Note: Explore a treasure trove of concise summaries of incredibly inspiring news articles which will inspire you to make a difference.
---
More 'Difficult to Explain' UFO Sightings to Be Declassified, Says Former Trump Intel Chief
March 20, 2021, Newsweek
https://www.newsweek.com/former-dni-more-ufo-sightings-declassified-unexplained-1577595
Former Director of National Intelligence John Ratcliffe said that an upcoming government report will show more unidentified flying object (UFO) sightings that are "difficult to explain." In an interview with Fox News on Friday, Ratcliffe spoke about hoping to release information about the UFOs for the American people. In December 2020, then-President Donald Trump signed a stimulus bill asking for federal agencies to publish a report on UFOs within 180 days. Ratcliffe said he'd wanted to declassify the information prior to his and Trump's departure from the White House in January, "but we weren't able to get it down into an unclassified format that we could talk about quickly enough." Ratcliffe appeared to reference some UFO footage that had been released by the Pentagon in April 2020. "Frankly, there are a lot more sightings than have been made public. Some of those have been declassified. When we talk about sightings, we're talking about objects that have been seen by Navy or Air Force pilots or have been picked up by satellite imagery that frankly engage in actions that are difficult to explain." The former intelligence director also explained what activities the objects engaged in to receive their UFO titles, including "movements that are hard to replicate" or "traveling at speeds that exceed the sound barrier without a sonic boom. "The anticipated report ... is part of the the Intelligence Authorization Act for 2021.
Note: The media and government seem to be gradually putting out long-hidden information on UFOs which has been publicly available for decades. To see reliable, verifiable evidence of an ET presence, see the witness testimony of very high-level officials on this webpage. Watch an interesting documentary titled "The Strangest Encounters in Space." For more along these lines, see concise summaries of deeply revealing news articles on UFOs from reliable major media sources.
---
My quest to understand the giant Bigfoot trap I found near the Calif. border
March 20, 2021, San Francisco Chronicle (San Francisco's leading newspaper)
https://www.sfgate.com/california-news/article/Bigfoot-Humboldt-State-Norcal-California...
In late February, I walked into a Bigfoot trap in Siskiyou National Forest a few miles north of the California border with Oregon. Posing for a photo inside pretending to be an oversized cryptid, I raised my own overly large foot for effect. A year ago I moved to Arcata — a veritable epicenter of Sasquatch sightings — where Bigfoot-themed businesses, adornments and paraphernalia are commonplace and undoubtedly a tourist draw and economic boon to the area. A scrap metal Bigfoot sculpture stands on a walking path in my town. The sheer concept of Bigfoot is fascinating, which is why I hiked to that trap, and why, when a friend recently mentioned an "Intro to Bigfoot Studies" online class with an instructor from Humboldt State University's Osher Lifelong Learning Institute, that seemed like fun. Here's something not fun: having to question your own grip on reality. And actually, that's part of why some people have a tough time acknowledging the possibility Bigfoot could be real, according to course instructor Steven Saint Thomas. "It's a natural human tendency to want to be comfortable," Thomas says. "So information that makes you uncomfortable is information you prefer to ignore." And here's what many Bigfoot enthusiasts do think proves the existence of the creature: the Patterson-Gimlin film. It was shot by two cowboys near Bluff Creek in 1967, capturing what appears to be a female Bigfoot striding across the forest, turning toward the camera in what has become an iconic stance, and disappearing forever.
Note: Watch the video footage which made bigfoot an international phenomenon on this webpage. For more along these lines, see concise summaries of deeply revealing news articles on the mysterious nature of reality from reliable major media sources.
---
Note: For summaries of the latest news articles covering deep politics and censored news, click here. For summaries of the most important news articles ever along these lines, click here.
Don't miss our treasure trove of inspiring resources
We're $8,100 in the red for the year.
Kindly support this work of love: Donate here
Explore the mind and heart expanding websites managed by the nonprofit PEERS network:
Subscribe here to one of the two popular PEERS email lists