Humpback Whales Big Comeback, First Ever Treaty to Ban Nuclear Weapons, Sleep Pods for the Homeless
Inspiring News Articles
February 19, 2021
Hey wonderful friends,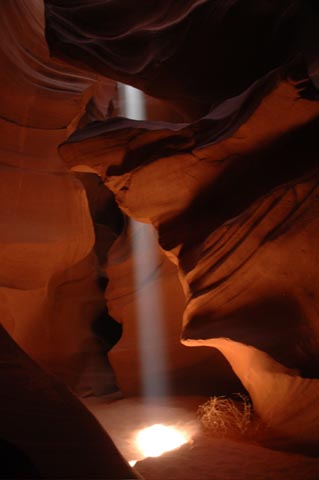 Explore below key excerpts of inspiring news articles with great information on the remarkable comeback of humpback whale populations, the first ever international treaty to ban nuclear weapons now in effect in over fifty countries, sleep pods designed to keep the homeless safe and warm, and more.
Each inspiring excerpt is taken verbatim from the media website listed at the link provided. If any link fails, click here. The key sentences are highlighted in case you just want to skim. Please spread the inspiration and have a great one!
With sacred love and warm wishes,
Fred Burks for the PEERS websites
Special note: Watch an amazing woman remove hooks from the mouths of sharks. Zach Bush fans will enjoy this great 2019 interview with Rich Roll. For those on a spiritual path, this inspiring interview with Panache Desai may touch you deeply. Watch Bruce Springsteen's inspiring Super Bowl message on unity.
Quote of the week: "As we realize that the world is steeped in our projections, our relationship to our world begins to change radically. We no longer unconsciously react to our projections as they appear in the world, imagining them to exist objectively, as separate from ourselves. By consciously recognizing ourselves in the world, we become enabled to work and play with our projections in a way that serves us, instead of allowing our projections to play with our minds." ~~ Paul Levy in Dispelling Wetiko
---
Humpback Whales Have Made a Remarkable Recovery, Giving Us Hope for the Planet
May 16, 2020, Time Magazine
https://time.com/5837350/humpback-whales-recovery-hope-planet/
In the depths of the ocean, and out of sight for most of us, there's a quiet miracle happening. Many humpback whale populations, previously devastated by commercial whaling, are making a comeback. A recent study on humpbacks that breed off the coast of Brazil and call Antarctic waters home during the summer has shown that these whales can now be found in the sort of numbers seen before the days of whaling. Records suggest that in the 1830s there were around 27,000 whales but, after heavy hunting, by the mid-1950s only 450 remained. It is reassuring to see what happens when we leave nature to follow its course. The ban of commercial whaling in 1986 led to a strong recovery and now this population is thought to be around 93% of its original size. By taking away the threat of hunting, and having safe spaces to survive and thrive, humpback numbers in many areas have recovered. This is great news for the whales, of course, but also for the climate. Keeping carbon out of the atmosphere is key to tackling the climate crisis and the contribution that a single whale can make is something we need to take seriously. On average a single whale stores around 33 tonnes of CO2. If we consider only the Antarctic humpback whales that breed in Brazil, protecting this population alone has resulted in 813,780 tonnes of CO2 being stored in the deep sea. That's around twice the yearly CO2 emissions of a small country like Bermuda or Belize, according to 2018 emissions data.
Note: Blue whales are also showing a remarkable recovery, as reported in this BBC News article. Explore a treasure trove of concise summaries of incredibly inspiring news articles on marine mammals.
---
First-ever treaty to ban nuclear weapons enters into force
January 22, 2021, ABC News/Associated Press
https://abcnews.go.com/US/wireStory/treaty-ban-nuclear-weapons-enters-force-75420880
The first-ever treaty to ban nuclear weapons entered into force on Friday, hailed as a historic step to rid the world of its deadliest weapons but strongly opposed by the world's nuclear-armed nations. The Treaty on the Prohibition of Nuclear Weapons is now part of international law, culminating a decades-long campaign aimed at preventing a repetition of the U.S. atomic bombings of Hiroshima and Nagasaki at the end of World War II. But getting all nations to ratify the treaty requiring them to never own such weapons seems daunting, if not impossible, in the current global climate. When the treaty was approved by the U.N. General Assembly in July 2017, more than 120 approved it. But none of the nine countries known or believed to possess nuclear weapons — the United States, Russia, Britain, China, France, India, Pakistan, North Korea and Israel — supported it and neither did the 30-nation NATO alliance. Nonetheless, Beatrice Fihn, executive director of the International Campaign to Abolish Nuclear Weapons, the 2017 Nobel Peace Prize-winning coalition whose work helped spearhead the treaty, called it "a really big day for international law, for the United Nations and for survivors of Hiroshima and Nagasaki." As of Thursday, Fihn told The Associated Press that 61 countries had ratified the treaty ... and "from Friday, nuclear weapons will be banned by international law" in all those countries.
Note: Explore a treasure trove of concise summaries of incredibly inspiring news articles which will inspire you to make a difference.
---
A German city has created sleep pods for the homeless
January 23, 2021, BBC News
https://www.bbc.co.uk/newsround/55778733
Lots of homeless people may end up having to sleep on the streets and Winter time can be particularly tough. A German-based team is trying to tackle this head on. It's installed sleeping pods across the German city of Ulm to provide the homeless with emergency shelter at night. The team ... consists of six business people from Ulm with expert knowledge in designing and developing products. The pods, which are known as Ulster Nests, are made from wood and steel and are both windproof and waterproof. They're designed to keep up to two people protected from the elements, including rain, frost and humidity. However, the creators have stressed that the capsules aren't an alternative to staying in proper overnight accommodation, especially as the city of Ulm can reach very low temperatures. The sleep pods have also been fitted with solar panels and they even come complete with enough room to house users' belongings. They've been fitted with sensors which can monitor temperature, humidity, smoke and carbon dioxide levels and an electronic verification system so those using it can lock the capsule from the inside. They also have lighting, an alarm signal buzzer and a ventilation system. There are no cameras in the pods to protect people's privacy. However, when the doors are opened, this triggers a motion sensor which lets social workers who check the pods know they've been used so they can get them cleaned, and so they can also provide help to those who might need it.
Note: Explore a treasure trove of concise summaries of incredibly inspiring news articles which will inspire you to make a difference.
---
A black man's quixotic quest to quell the racism of the KKK, one robe at a time
December 8, 2016, Los Angeles Times
https://www.latimes.com/entertainment/movies/la-ca-film-accidental-courtesy-20161205-story.html
"Who's this black guy trying to make friends with the Ku Klux Klan?" A raised eyebrow, a shake of the head. Such were the sentiments of Scott Shepherd, a former Klan grand dragon, when he first saw Daryl Davis, a piano-playing bluesman who travels the nation attempting to dispel racism from those who hate him most. It doesn't often work, but over the decades Davis, like a man on a quixotic pilgrimage, has collected more than two dozen Klan robes from those who have disavowed white supremacy. His unlikely story unfolds in "Accidental Courtesy," a documentary by Matt Ornstein that follows Davis on an odd and lively quest to Confederate monuments, Klansmen houses, boogie joints, churches and a hot dog stand. "How can you hate me when you don't even know me?" Davis asks in the film, which opens in Los Angeles on Friday. "Throughout my life I have been looking for an answer to that." The son of a foreign service officer, Davis spent part of his childhood overseas, far from the racism many African Americans learn early. His first encounter with bigotry came when he was a 10-year-old Cub Scout. Bottles and rocks were thrown at him as he marched in a parade. The bewildering incident was the seed of a mission that years later found him ... starting a conversation with Klan Imperial Wizard Roger Kelly. The two became close. When Kelly quit the Klan, he gave Davis his robe. Talking to Klansmen "has worked for me," said Davis. "I don't seek to convert them but if they spend time with me, they can't hate me."
Note: Watch an awesome video about this brave black man who all but ended the KKK in Maryland by making friends with their leaders. Explore a treasure trove of concise summaries of incredibly inspiring news articles which will inspire you to make a difference..
---
This breakthrough electric vehicle never needs to be plugged in
December 8, 2020, Fast Company
https://www.fastcompany.com/90583488/this-breakthrough-electric-vehicle-never-needs-to-be...
Electric cars are, in just about every quantifiable way, superior to gasoline vehicles. They accelerate with the speed of exotic supercars. They can run off clean, green power. And with fewer moving parts, electric cars are remarkably durable, with low maintenance costs. However, you still have to charge them. But what if you didn't need to plug in at all? That's the promise of the Aptera EV. It's a three-wheeled, two-passenger "Never Charge Vehicle" priced from $25,900 to $46,000. The car is available to preorder now for $100 down and is expected to ship in 2021. Instead of relying on electricity to charge, the vehicle can get substantial power via solar panels. And thanks to an extremely aerodynamic shape built out of strong, lightweight materials including carbon, Kevlar, and hemp, it needs less energy than competitors to drive, so the solar panels can generate meaningful miles on the road, whereas they barely move the needle on most electric cars. Aptera's newest vehicle can soak up 5 miles of charge every hour it's in bright sun, or about 40 miles of free range per day. With extra panels that can be attached to the hood and hatch during charging, that figure bumps to a full 64 miles of range per day. Given that the average person drives around 15 miles to work, the Aptera EV could be a viable commuter car for the week. The Aptera EV has some impressive overall performance stats, zooming from 0 to 60 in as few as 3.5 seconds, and featuring a fully charged range of up to 1,000 miles.
Note: Pre-orders on this breakthrough vehicle sold out in 24 hours. Explore a treasure trove of concise summaries of incredibly inspiring news articles which will inspire you to make a difference.
---
Report: Toyota set to roll out its revolutionary solid-state battery in 2021
December 10, 2020, MSN News
https://www.msn.com/en-ph/autos/news/report-toyota-set-to-roll-out-its-revolutionary...
The automotive industry is set for yet another big leap next year, as Toyota is reportedly on the verge of rolling out its "game-changing" solid-state battery. The Japanese carmaker plans to be the first to sell solid-state battery-powered EVs this decade, and that it will be unveiling a prototype in 2021. Toyota promises that the new battery will "be a game-changer not just for electric vehicles, but for an entire industry." Solid-state batteries are expected to become a viable alternative to the usual lithium-ion units that we see in most electric vehicles today. These new power packs offer greater energy density as well as lower risks of fire. Toyota claims that its newly developed batteries can also enable a maximum EV range of 500km in one full charge and a zero to 100% charging time of just 10 minutes, "all with minimal safety concerns." The carmaker adds that with these new batteries, its EVs will boast a maximum range that's double of what it would have been able to achieve with a traditional lithium-ion battery—and this is achieved without legroom being compromised to accommodate a larger battery pack. Toyota has yet to specify when exactly we'll be seeing the new battery ... in action. Other automotive manufacturers that are looking to use solid-state battery technology include Nissan and Volkswagen.
Note: Explore a treasure trove of concise summaries of incredibly inspiring news articles which will inspire you to make a difference.
---
Biden orders DOJ to end private prison contracts as part of racial equity push
January 26, 2021, CNBC News
https://www.cnbc.com/2021/01/26/biden-to-announce-racial-equity-plan-and-sign-executive...
President Joe Biden ordered his Department of Justice on Tuesday to phase out its contracts with private prisons, one of multiple new planks of Biden's broad-focused racial justice agenda. Biden signed four additional executive actions after laying out his racial equity plan at the White House. The actions are aimed at combating discriminatory housing practices, reforming the prison system, respecting sovereignty of Tribal governments and fighting xenophobia against Asian Americans, especially in light of the Covid pandemic. "I ran for president because I believe we're in a battle for the soul of this nation," Biden said before signing the actions. "And the simple truth is, our soul will be troubled as long as systemic racism is allowed to persist." "For too many American families, systemic racism and inequality in our economy, laws and institutions, still put the American dream far out of reach," domestic policy advisor Susan Rice said at a press briefing preceding Biden's speech and signings. "These are desperate times for so many Americans, and all Americans need urgent federal action to meet this moment," Rice said. "Building a more equitable economy is essential if Americans are going to compete and thrive in the 21st century." Rice noted in the briefing that Biden's order to the DOJ does not apply to private-prison contracts with other agencies, such as Immigration and Customs Enforcement. That order is "silent on what may or may not transpire with ICE facilities," she said.
Note: Explore a treasure trove of concise summaries of incredibly inspiring news articles which will inspire you to make a difference.
---
Before his coma he spoke English; after waking up he's fluent in Spanish
October 25, 2016, CNN News
http://edition.cnn.com/2016/10/24/health/teen-spanish-new-language-trnd/index...
Life's been full of uncertainties for Reuben Nsemoh lately. Ever since he suffered a concussion in a soccer game, the suburban Atlanta teen's worried about why it's so hard for him to concentrate. He's fretted over whether he'll ever get to play his favorite sport. But the biggest stumper of all: how is it that he's suddenly speaking fluent Spanish? Nsemoh, a 16-year-old high school sophomore, ended up in [a] coma last month after another player kicked him in the head during a game. When he woke up, he did something he'd never done before: speak Spanish like a native. His parents said he could already speak some Spanish, but he was never fluent in it until his concussion. Slowly, his English is coming back, and he's starting to lose his Spanish fluency. Foreign accent syndrome is an extremely rare condition in which brain injuries change a person's speech patterns, giving them a different accent. The first known case was reported in 1941. Since then there have been a few dozen reported cases. Three years ago, police found a Navy vet unconscious in a Southern California motel. When he woke up, he had no memory of his previous life, and spoke only Swedish. In Australia, a former bus driver got in a serious car crash that left her with a broken back and jaw. When she woke up, she was left with something completely unexpected: a French accent. And earlier this year, a Texas woman who had surgery on her jaw, has sported a British accent ever since.
Note: Explore a treasure trove of concise summaries of incredibly inspiring news articles which will inspire you to make a difference.
---
The Black Vault releases trove of CIA's classified UFO documents
January 13, 2021, Cnet
https://www.cnet.com/news/the-black-vault-releases-trove-of-cias-classified-ufo-documents/
Thanks to The Black Vault, an online archive of declassified government documents, you can now dig through a massive trove of information the CIA has collected on UFOs over the years. The Black Vault's John Greenewald Jr. posted the contents of a CD full of 2,780 pages of documents last week, the result of Greenewald's many Freedom of Information Act requests. The CIA has occasionally declassified UFO-related documents over the years and even made a reading collection available online covering information from the 1940s through the early 1990s. Last year, the US Navy declassified documents and video connected to a 2004 UFO encounter. It seems public interest in UFOs hasn't waned. Greenewald tweeted on Wednesday that over 622,000 people generated more than 30.7 million hits on his servers and downloaded nearly 26 terabytes of data over the course of just 24 hours. This could be a fun year for UFO enthusiasts. The COVID-19 relief bill signed by President Trump in late December 2020 included a requirement for the director of national intelligence to submit a report on "unidentified aerial phenomena" within 180 days to the congressional intelligence and armed services committees. The request is for an unclassified report, but it may include a classified supplement. The search for definitive answers isn't over. "Although the CIA claims this is their 'entire' collection, there may be no way to entirely verify that," Greenewald wrote. "Research by The Black Vault will continue."
Note: In response to a FOIA request, the Pentagon has acknowledged that is has UFO debris. For more along these lines, see concise summaries of deeply revealing news articles on UFOs from reliable major media sources.
---
'Genius' dogs learn new words after hearing them just four times, study finds
January 26, 2021, The Telegraph (One of the UK's leading newspapers)
https://www.telegraph.co.uk/news/2021/01/26/genius-dogs-learn-new-words-hearing-just-four...
Genius" dogs learn new words after hearing them just four times, a study has found - making them as quick as three year olds. Dogs which have a special talent for remembering verbal cues can rapidly expand their vocabulary simply by playing with their owners, according to the research. Whisky, a four-year-old female Border Collie from Norway, and Vicky Nina, a nine-year-old female Yorkshire terrier from Brazil, were able to fetch the correct toy after being exposed to the object and its name just four times, despite not receiving any formal training. Scientists say these highly intuitive dogs are therefore able to learn new words at the same speed as toddlers aged two and three. To test whether most dogs would be as successful as Whisky and Vicky Nina at learning new words, 20 others were tested in the same way - but none showed any evidence of understanding the new toy names. This confirms that only very few dogs which are especially gifted are able to learn words quickly in the absence of formal training, the scientists concluded. However, the study did reveal that Whisky and Vicky Nina's memory of the new toy names decayed over time due to them only hearing the names a few times.
Note: Explore a treasure trove of concise summaries of incredibly inspiring news articles which will inspire you to make a difference.
---
Grandfather becomes oldest person to row 3,000 miles solo unassisted across Atlantic
February 6, 2021, The Guardian (One of the UK's leading newspapers)
https://www.theguardian.com/uk-news/2021/feb/07/grandfather-becomes-oldest-person-to-row...
A grandfather has become the oldest person to row 3,000 miles solo and unassisted across the Atlantic Ocean, raising more than £640,000 for dementia research. Frank Rothwell, 70, from Oldham, set off from La Gomera in the Canary Islands on 12 December and crossed the finish line in Antigua in the Caribbean on Saturday – reuniting with Judith, his wife of 50 years, in good time for Valentine's Day. He said crossing the finish line was a "completely euphoric moment" as he raised more than £648,000 for Alzheimer's Research UK in tribute to his brother-in-law Roger, who died with Alzheimer's aged 62 during his journey. Iceland Foods Charitable Foundation has pledged to double the first £500,000 of donations. Rothwell went on: "I felt quite emotional approaching the finish. It took six long weeks to row the Atlantic, but the challenge itself has taken over 18 months of training and preparation, so I'm very proud of what I've achieved and the unbelievable journey I've been on. The adventurer has previously spent five weeks on a deserted island for a Bear Grylls TV programme, and rowed in a boat nicknamed Never Too Old. Hilary Evans, chief executive of Alzheimer's Research UK, said: "We're incredibly moved by Frank's determination to raise £1m for dementia research. He has helped to spread awareness and inspired people of all ages to take on their own challenges. Fundraising efforts from ordinary people like Frank and his supporters provide a crucial lifeline to the progression of our research."
Note: Explore a treasure trove of concise summaries of incredibly inspiring news articles which will inspire you to make a difference.
---
Electric car batteries with five-minute charging times produced
January 19, 2021, The Guardian (One of the UK's leading newspapers)
https://www.theguardian.com/environment/2021/jan/19/electric-car-batteries-race-ahead...
Batteries capable of fully charging in five minutes have been produced in a factory for the first time, marking a significant step towards electric cars becoming as fast to charge as filling up petrol or diesel vehicles. Electric vehicles are a vital part of action to tackle the climate crisis but running out of charge during a journey is a worry for drivers. The new lithium-ion batteries were developed by the Israeli company StoreDot and manufactured by Eve Energy in China on standard production lines. StoreDot has already demonstrated its "extreme fast-charging" battery in phones, drones and scooters and the 1,000 batteries it has now produced are to showcase its technology to carmakers and other companies. Daimler, BP, Samsung and TDK have all invested in StoreDot, which has raised $130m to date. "The number one barrier to the adoption of electric vehicles is no longer cost, it is range anxiety," said Doron Myersdorf, CEO of StoreDot. "You're either afraid that you're going to get stuck on the highway or you're going to need to sit in a charging station for two hours. But if the experience of the driver is exactly like fuelling [a petrol car], this whole anxiety goes away." "A five-minute charging lithium-ion battery was considered to be impossible," he said. "But we are not releasing a lab prototype, we are releasing engineering samples from a mass production line. This demonstrates it is feasible and it's commercially ready."
Note: Explore a treasure trove of concise summaries of incredibly inspiring news articles which will inspire you to make a difference.
---
Iceland is beating teenage substance abuse
March 3, 2017, CBC News (Canada's public broadcasting system)
http://www.cbc.ca/news/canada/british-columbia/iceland-teenage-substance-abus...
Icelandic teenagers are saying no to drugs by getting high on life. For the last 20 years, the island country has seen a dramatic decrease in adolescent drug and alcohol abuse after the federal government made a concerted effort to offer teens a more natural high. The multifaceted approach includes state-sponsored recreational activities and after-school programs meant to enhance family ties and community bonds. [Dr. Harvey Milkman, the psychologist behind Iceland's strategy], says the results have been exceptional. Since 1998, for example, the number of 15- to 16-year-olds that self-reported to have been drunk within the last 30 days dropped from 43 to 5 per cent. In 1992, Milkman and his team opened up their laboratory, Project Self-Discovery, in Denver. The program used art, music, dance, poetry, and nature activities to reduce stress in lieu of drugs and alcohol. Once teens embraced these natural highs, their risk of drug use decreased dramatically. At the same time, rates of teenage substance use were exceptionally high in Iceland. Following Milkman's success in Denver, the Icelandic government reached out to him to put his research into practice on a national scale. Over the last 20 years, Milkman's research has helped inform what's now known as the Iceland approach. "The whole country of Iceland kind of bought into that idea of creating opportunities for the kids to feel good without taking drugs," [said Milkman].
Note: Explore a treasure trove of concise summaries of incredibly inspiring news articles which will inspire you to make a difference.
---
Note: For summaries of the latest news articles covering deep politics and censored news, click here. For summaries of the most important news articles ever along these lines, click here.
Don't miss our treasure trove of inspiring resources
We're $1,200 in the red for the year.
Kindly support this work of love: Donate here
Explore the mind and heart expanding websites managed by the nonprofit PEERS network:
Subscribe here to one of the two popular PEERS email lists