Free Calls for Inmates

, Walmart Offers Employees Free College Tuition, When Right and Left Meet
Inspiring News Articles
August 13, 2021

Hey wonderful friends,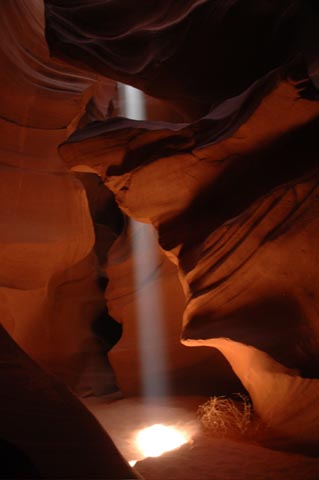 Explore below key excerpts of inspiring news articles with great information on Connecticut becoming the first state to allow inmates at jails and prisons to make free calls, Walmart beginning to offer free college tuition to its employees, workshops designed to bring people together across partisan divides, and more.
Each inspiring excerpt is taken verbatim from the media website listed at the link provided. If any link fails, click here. The key sentences are highlighted in case you just want to skim. Please spread the inspiration and have a great one!
With sacred love and warm wishes,
Fred Burks for the PEERS websites
Special note: Watch an amazing 10-minute video showing how small children can be taught to have photographic memory. Watch an enchanting seven-minute video of a man who evokes nature in a most profound and inspiring way with his voice.
Quote of the week: "It is from numberless diverse acts of courage and belief that human history is shaped. Each time a man stands up for an ideal, or acts to improve the lot of others, or strikes out against injustice, he sends forth a tiny ripple of hope, and crossing each other from a million different centers of energy and daring, those ripples build a current that can sweep down the mightiest walls of oppression and resistance." ~~ Robert F . Kennedy
---
Connecticut becomes first state to make calls free for inmates and their families
June 22, 2021, CNN News
https://www.cnn.com/2021/06/22/us/connecticut-free-prison-phone-calls-trnd/index.html
A bill in Connecticut makes calls from prison free for the inmates and their families, becoming the first state to do so. The bill, sponsored by state Rep. Josh Elliott and Sen. Martin M. Looney, will make all voice communication, including video and electronic mail services, free to those incarcerated and those who are receiving the communication. According to the bill, the services will also be free of charge to those in juvenile detention facilities. Inmates will get 90 minutes of phone calls at no charge and the cost will be provided by the taxpayers. Gov. Ned Lamont signed the bill into law June 16, and it will go into effect on October 22, 2022, for adult facilities and October 1, 2022, for juvenile facilities. "Today, Connecticut made history by becoming the first state to make prison calls, and all other communication, free," Bianca Tylek ... of Worth Rises, a non-profit that works for prison reform, said. "This historic legislation will change lives: It will keep food on the table for struggling families, children in contact with their parents, and our communities safer." In 2019, New York became the first major city to offer inmates free calls.
Note: Explore a treasure trove of concise summaries of incredibly inspiring news articles which will inspire you to make a difference.
---
Walmart Offering Full College Tuition And Books For Employees
July 27, 2021, NPR
https://www.npr.org/2021/07/27/1021380394/walmart-offering-full-college-tuition-and-books...
In an effort to help decrease the growing student debt nationwide, Walmart announced Tuesday that the company will begin offering free college tuition and books to its 1.5 million U.S. employees, effective Aug. 16. The retail giant said it will drop its existing $1-per-day fee for associates who participate in its Live Better U education program. As a result, approximately 1.5 million part-time and full-time Walmart and Sam's Club associates in the U.S. will be able to earn college degrees or learn trade skills without the burden of accumulating college debt. The Live Better U education program was created three years ago in order to help employees grow and advance within the company. Employees can choose from a variety of institutions, including: Johnson & Wales University, the University of Arizona, the University of Denver and Pathstream — complementing its existing "academic partners": Brandman University, Penn Foster, Purdue University Global, Southern New Hampshire University, Wilmington University and Voxy EnGen. Since the program started in 2018, more than 52,000 associates have participated in the program to date and 8,000 have already graduated, Walmart said. "As the company making one of the nation's largest investments in education for America's workforce, Walmart is setting a new standard for what it looks like to prepare workers for the jobs of the future," said Rachel Carlson, CEO & co-founder of Guild Education.
Note: Explore a treasure trove of concise summaries of incredibly inspiring news articles which will inspire you to make a difference.
---
Can this 'marriage' be saved? How conservatives and liberals can learn to trust again
July 24, 2021, Yahoo! News
https://news.yahoo.com/marriage-saved-conservatives-liberals-learn-100036260.html
Over the course of the past five years, my nonprofit, Braver Angels, has developed several workshops and structured conversations that bring "reds" and "blues" together to help us better understand each other's perspectives, reduce stereotyped thinking and explore common ground. Out of these workshops have emerged 75 local Braver Angels Alliances of liberals and conservatives working together to drive positive change in their communities. In 2019, I conducted our first congressional workshop with the staffs of two members of Congress in my home state of Minnesota: Democratic Rep. Dean Phillips and Republican Rep. Pete Stauber. The workshop gave the two staffs the opportunity to get to know each other as human beings, not just partisan actors. It enabled them to open up about their politics and values in an honest and non-judgmental way. It planted a seed of trust. This year, we're planning to do more red/blue workshops with congressional staffs, and we're inviting members of Congress to participate in private one-on-one conversations across the divide to build relationships away from Twitter and the cameras. This is only the beginning. There is a movement growing in this country to depolarize our politics, and Congress has begun to listen. Like a couple who remain responsible for their children no matter what happens to their own relationship, reds and blues cannot simply walk away from each other. Neither side can 'divorce' and move to a different country.
Note: Explore a treasure trove of concise summaries of incredibly inspiring news articles which will inspire you to make a difference.
---
Challenge Day
August 31, 2007, Denver Post
http://www.denverpost.com/ci_6764621
Wadded-up tissues littered Rishel Middle School's gym floor as tough teenagers sobbed, hugged their peers and told gut-wrenching stories about their lives during an all-day session intended to break down barriers. One 13-year-old said he was abandoned by his parents and that he lies awake at night scared by sounds of gunshots outside his window. A 15-year-old girl talked about attempting suicide and urged anyone with similar thoughts to reach out for help. And a teacher tearfully warned students about their actions by revealing he was a bully when he was younger – until the person he tormented tried to kill himself. The confessions were shared ... as part of "Challenge Day," a nationally recognized anti-bullying program that travels to schools around the country. Challenge Day promotes self respect and acceptance, and inspires students to become positive leaders. [The] 20-year-old program [was] designed by Yvonne and Rich St. John-Dutra. "We want to create a world where every child feels safe," said Rich St. John-Dutra. The program, which was featured on "The Oprah Winfrey Show." The events combined ice-breaking routines to get students to drop their guards with soul-searching exercises designed to reveal their true selves. Students wept as their troubles tumbled out - from worries about their parents, medical problems within the family, troubles with gangs, and battles with alcohol and drugs. Students later apologized to others who they had put down or teased over the years. "This is going to change people," said Eddie Castillo, 13. "I never knew people had problems with their families and their brothers and drugs. I never saw that sensitive side until now."
Note: For one of the most inspiring video clips ever, watch an incredibly moving 15-minute clip from an Emmy-award winning documentary on Challenge day. Learn more about this amazing program on the Challenge Day website.
---
Herbicide Roundup to be pulled from U.S. store shelves in response to lawsuits
July 29, 2021, San Francisco Chronicle (San Francisco's leading newspaper)
https://www.sfchronicle.com/bayarea/article/Herbicide-Roundup-to-be-pulled-from-U-S-store...
Facing billions of dollars in potential liability to cancer victims, Monsanto's parent company said Thursday it would stop selling the current version of Roundup, the world's most widely used herbicide, for U.S. home and garden use in 2023. The forthcoming version of the weed-killer will replace its current active ingredient, glyphosate, with "new formulations that rely on alternative active ingredients," subject to approval by the Environmental Protection Agency and state regulators, said Bayer AG, the German pharmaceutical giant that purchased Monsanto for $63 billion in 2018. The company ... will continue to market the current version of the product for farm use in the United States and for general use in other nations that permit its sale. But while the EPA has found the current version of Roundup to be safe, the International Agency for Research on Cancer, an arm of the World Health Organization, concluded in 2015 that glyphosate was a probable cause of cancer in humans. Tens of thousands of lawsuits have been filed against Monsanto and Bayer in state and federal courts. In the first case to go to trial, a San Francisco jury awarded nearly $290 million in damages in 2019 to Dewayne "Lee" Johnson of Vallejo, who was diagnosed with terminal cancer after spraying the herbicide as a groundskeeper for the Benicia Unified School District. State courts reduced the damages to $21.5 million and rejected the companies' appeal.
Note: Explore a treasure trove of concise summaries of incredibly inspiring news articles which will inspire you to make a difference.
---
California launches largest free school lunch program in U.S.
July 19, 2021, PBS News
https://www.pbs.org/newshour/education/california-launches-largest-free-school-lunch...
When classrooms in California reopen for the fall term, all 6.2 million public school students will have the option to eat school meals for free, regardless of their family's income. The undertaking ... will be the largest free student lunch program in the country. School officials, lawmakers, anti-hunger organizations and parents are applauding it as a pioneering way to prevent the stigma of accepting free lunches and feed more hungry children. "This is so historic. It's beyond life-changing," said Erin Primer, director of food services for the San Luis Coastal Unified School District on California's central coast. Several U.S. cities including New York, Boston and Chicago already offer free school meals for all. But until recently, statewide universal meal programs were considered too costly and unrealistic. California became the first state to adopt a universal program late last month, and Maine followed shortly after with a similar plan. Like school officials statewide, Primer has countless tales of children who struggled to pay for school meals or were too ashamed to eat for free. There was the child whose mother called Primer, distraught because she made a few hundred dollars too much to qualify; the father who is in the country illegally and feared that filling out the free meal application could get him deported; and constant cases of high schoolers not wanting friends to know they need free food, so they skip eating.
Note: Explore a treasure trove of concise summaries of incredibly inspiring news articles which will inspire you to make a difference.
---
Missouri Inmates Sew Custom Quilts for Foster Children
July 12, 2021, U.S. News & World Report
https://www.usnews.com/news/best-states/missouri/articles/2021-07-12/missouri-inmates...
Every so often, Jim Williams wakes up in the middle of the night and lies awake inside his prison cell, thinking about quilt designs. As his fellow inmates at South Central Correctional Center snore and shift in their sleep, Williams mulls over the layout of cloth shapes, rearranging them in his mind. "I'm kind of a perfectionist," he said. "I'll wake up at 2:30 in the morning and think, 'That color really isn't going to work.'" It wasn't always this way. Williams had never touched a sewing machine until last year, when he was recruited to sew face masks for prison inmates and staff during the pandemic. Now he's part of a small group of volunteers at the Licking, Missouri, prison who spend their days making intricately designed quilts for charity. The quilting program offers the men a temporary "escape from the prison world" and a chance to engage with the community, said Joe Satterfield, case manager at South Central. To join the group, an inmate cannot have any recent conduct violations on his record. "You can see a change in their attitude," said Satterfield, who runs the program. "A light flips on like, 'Oh, this is a new avenue. I can actually be a part of something.'" The project hinges on the concept of restorative justice, which emphasizes community-building and rehabilitation over punitive measures. In the sewing room at South Central, members of the close-knit group are working toward a common goal: finishing more than 80 unique quilts for children in the Texas County foster care system.
Note: Explore a treasure trove of concise summaries of incredibly inspiring news articles which will inspire you to make a difference.
---
Barbershop gives special discount to kids who read aloud
October 27, 2016, CBS News
http://www.cbsnews.com/news/barbershop-gives-special-discount-to-kids-who-rea...
In this small barbershop in Ypsilanti, Michigan, kids pick out a book and head to the chair. It's like clockwork. That's because children 12 and under who visit The Fuller Cut can get a $2 discount on their $11 haircut for doing a simple task: reading to the barber. It's a program owner Alexander Fuller and barber Ryan Griffin started more than a year ago. And parents can't get enough of it. The pair can't take credit for the idea. They just happened to hear about other shops around the country taking part in a "read to your barber program," and they decided to get on board. Fuller and his wife started ordering some books and Griffin brought in a shelf. Customers even joined the cause by donating old and used books. Before the pair knew it, kids were grabbing books off the shelf and hopping into the chair to start reading. Roughly 90 percent of kids grab a book that's already on the shelf, Fuller says, but occasionally kids bring in books from home or school as well. "It gives them confidence in reading and helps us understand their comprehension of reading," Fuller said. "The kids love it. It's one of the best things that has come along for them." Another bonus, Fuller added, is that it helps kids socialize. Not only does it improve their reading skills, but their manners as well. Whether you can read well or can't read well, the barbers will help you along the way, Fuller reminds his customers. "It's been a great experience so far, Fuller said."
Note: Explore a treasure trove of concise summaries of incredibly inspiring news articles which will inspire you to make a difference.
---
Note: For summaries of the latest news articles covering deep politics and censored news, click here. For summaries of the most important news articles ever along these lines, click here.
Don't miss our treasure trove of inspiring resources
Kindly support this work of love: Donate here
Explore the mind and heart expanding websites managed by the nonprofit PEERS network:
Subscribe here to one of the two popular PEERS email lists