Investing For the Good, Fostering 600 Kids, Ozone Hole Healing
Inspiring News Articles
March 5, 2021
Hey wonderful friends,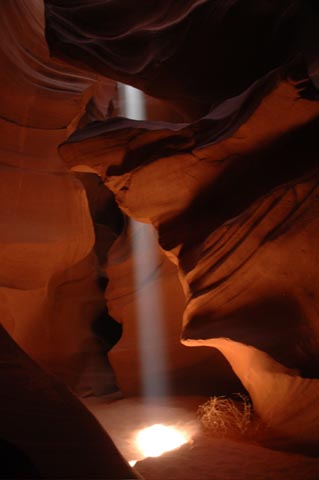 Explore below key excerpts of inspiring news articles with great information on investing for social impact as well as for economic gains, an Iowa woman who fostered more than 600 kids, the dangerous ozone hole over Earth gradually disappearing, and more.
Each inspiring excerpt is taken verbatim from the media website listed at the link provided. If any link fails, click here. The key sentences are highlighted in case you just want to skim. Please spread the inspiration and have a great one!
With sacred love and warm wishes,
Fred Burks for the PEERS websites
Special note: Watch a beautiful five-minute video on origami being used for healing. Zach Bush fans will enjoy this great 2019 interview with Rich Roll.
Quote of the Week: "If you knew the secret history of those you would like to punish, you would find a sorrow and suffering enough to disarm all your hostility." ~~ Henry Wadsworth Longfellow
Video of the week: Learn about the life of PEERS founder Fred Burks and the spiritual path that led him to do this work in an engaging one-hour interview where delightful Kay Eck asks him many wonderfully probing and profound questions as together they explore the mysteries of life on Earth.
---
Here's what you need to know about impact investing, where returns are not the only reward
November 18, 2020, CNBC News
https://www.cnbc.com/2020/11/18/heres-what-y-impact-investing-where-returns-are-not-the...
Growing rapidly within the socially responsible investing landscape is the world of so-called impact investing, which deploys your money more directly toward solving societal problems. Largely executed through direct investing platforms, this approach addresses specific problems, such as alleviating poverty in certain communities or reducing pollution. These investments are designed to generate specific, positive and measurable environmental, social and/or good governance outcomes, oftentimes with market-rate financial returns, said Michael Kramer, managing partner of Natural Investments in Kona, Hawaii. Furthermore, outcomes can have a local or a societal focus. "It's very solution focused, very proactive — often investing in innovations, and supporting social entrepreneurs and socially focused start-ups," he said. Retail investors do have some opportunities to participate in impact investing, along with their accredited counterparts. Two of the most accessible, according to Kramer, are direct debt — i.e., investing in certificates of deposit and other loan instruments sponsored by socially focused lending institutions, such as community development financial institutions (privately owned banks that invest in struggling communities) — and peer-to-peer micro-lending platforms such as Kiva, which enable individuals to invest directly in small businesses worldwide. Another option for the retail market is to use Calvert Impact Capital's Community Investment Notes instead of traditional CDs.
Note: Explore a treasure trove of concise summaries of incredibly inspiring news articles which will inspire you to make a difference.
---
Iowa woman who fostered more than 600 children says she loved them 'like they were my own'
January 11, 2020, CNN News
https://www.cnn.com/2020/01/11/us/iowa-woman-fostered-600-children-trnd/index.html
Linda Herring always wanted a big family. But she never imagined that she would foster more than 600 children and turn her home into a safe haven where every child was given shelter, food, clothing, and most importantly, endless amounts of love. Now 75 years old, Herring has been fostering children for nearly five decades in Johnson County, Iowa. "My best friend was doing foster care for teenage girls and I thought, 'Well, that would be nice to do the same,' but I wanted little kids," Herring told CNN. "So, I talked to the Department of Human Services and agreed to take kids with medical needs." Herring is not just a foster mom. For her eight children, three of which were foster children she and Bob adopted, she was just "Mom." One of those children is 39-year-old Anthony Herring. He was 6 months old when he was placed in the Herring household. When he was 3 years old, the Herring family officially adopted him. "I appreciate being adopted even more today as a parent then I did when I was a child," Anthony Herring told CNN. "I'm forever grateful for the life I was given. She and Dad have both taught me that family isn't determined by blood, it's who you have in your life to love." He said that his mom taught him how to appreciate and understand children with special needs. When it comes to Herring's inspiration to foster children, she had one explanation: love. "I would just love (my foster kids) just like they were my own, probably more than I should," Herring said.
Note: Explore a treasure trove of concise summaries of incredibly inspiring news articles which will inspire you to make a difference.
---
Ozone layer hole will 'totally heal within 50 years'
November 6, 2018, CNN News
https://www.cnn.com/2018/11/06/health/ozone-healing-scli-intl/index.html
The hole in the Earth's ozone layer is expected to fully heal within 50 years, climate change experts predict in a new UN report. A fragile shield of gas around the planet, the ozone layer protects animal and plant life from the powerful ultraviolet (UV) rays of the sun. When the ozone layer is weakened, more UV rays can get through, making humans more prone to skin cancer, cataracts and other diseases. Scientists discovered huge damage to the layer in the 1980s and identified chlorofluorocarbons, or CFCs, as the main culprit. CFCs used to be common in refrigerators, aerosol cans and dry-cleaning chemicals, but they were banned globally under the Montreal Protocol of 1987. The decline in CFCs in our atmosphere as a result of those measures now mean the ozone layer is expected to have fully recovered sometime in the 2060s, according to the report by the UN Environment Programme, World Meteorological Organization, European Commission and other bodies. In parts of the stratosphere, where most of the ozone is found, the layer has recovered at a rate of 1-3% per decade since 2000, the authors state. At the recovery rates projected by the UN report, the northern hemisphere and mid-latitude ozone is scheduled to heal completely by the 2030s, followed by the southern hemisphere in the 2050s and polar regions by 2060. Erik Solheim, head of UN Environment, described the Montreal Protocol as "one of the most successful multilateral agreements in history."
Note: Explore a treasure trove of concise summaries of incredibly inspiring news articles which will inspire you to make a difference.
---
Yale's Most Popular Class Ever: Happiness
January 26, 2018, New York Times
https://www.nytimes.com/2018/01/26/nyregion/at-yale-class-on-happiness-draws-...
A few days after registration opened at Yale for Psyc 157, Psychology and the Good Life, roughly 300 people had signed up. Within [six] more days, about 1,200 students, or nearly one-fourth of Yale undergraduates, were enrolled. The course, taught by Laurie Santos ... tries to teach students how to lead a happier, more satisfying life in twice-weekly lectures. "Students want to change, to be happier themselves, and to change the culture here on campus," Dr. Santos said in an interview. "If we see good habits, things like students showing more gratitude, procrastinating less, increasing social connections, we're actually seeding change in the school's culture." A 2013 report by the Yale College Council found that more than half of undergraduates sought mental health care from the university during their time there. "A lot of us are anxious, stressed, unhappy, numb," said Alannah Maynez, 19, a freshman taking the course. "The fact that a class like this has such large interest speaks to how tired students are of numbing their emotions - both positive and negative - so they can focus on their work." Psychology and the Good Life ... stands as the most popular course in Yale's 316-year history. Dr. Santos has encouraged all students to enroll in the course on a pass-fail basis, tying into her argument that the things Yale undergraduates often connect with life satisfaction - a high grade, a prestigious internship, a good-paying job - do not increase happiness at all.
Note: Harvard, Stanford and other colleges are getting in on the action, too, as reported in this article.
---
From back alley to office, volunteers give free haircuts for those in need
February 15, 2019, Yahoo News
https://news.yahoo.com/back-alley-office-volunteers-give-free-haircuts-need-133152006.html
The idea came to Cai Yinzhou in 2013 after he played a game of badminton with a group of foreign workers at a back alley behind his house. One of them told Cai that he had not gone for a haircut in six months as he could not afford it. His father had an accident and he had to send money home to pay for medical bills. The worker's moving account inspired Cai to give free haircuts to those who could not afford them. A year later, Cai and two other volunteers started running Backalley Barbers out of a small alley behind Yong He Eating House in Geylang. The initiative was cut out for success – it has grown to a roster of 25 barbers, in their twenties to fifties, including students, a housewife, a musician, and a property agent. To date, Cai, now 29, along with his roving team, has given close to 1,700 free haircuts over 97 sessions, not just in the back alley in Geylang but also in nursing homes and migrant worker shelters. For their efforts, Backalley Barbers under Geylang Adventures was one of 14 ground-up movements and individuals to be inducted into the Singapore Kindness Movement's Kindred Spirit Circle in May last year. And 2019 will mark another major milestone for the initiative. A "convertible" barbershop-office, to open in March, will give the team a permanent space to provide free haircuts daily. "We also hope to train people from different backgrounds, including ex-convicts, those with disabilities or at-risk youths…to be barbers to volunteer with us as well as to work full-time as a barber," said Cai.
Note: Explore a treasure trove of concise summaries of incredibly inspiring news articles which will inspire you to make a difference.
---
Whale sculpture catches crashed Dutch metro train
November 2, 2020, BBC News
https://www.bbc.com/news/world-europe-54780430
A train driver in the Netherlands has had a lucky escape thanks to a fortuitously placed art installation. A metro train in Spijkenisse, near the city of Rotterdam, crashed through a barrier at the end of the tracks shortly before midnight on Sunday. But rather than plummeting 10m (32ft) into the water below, the train was left suspended dramatically in the air. It ended up being delicately balanced on the large sculpture of a whale's tail at the De Akkers metro station. "We are trying to decide how we can bring the train down in a careful and controlled manner," one official [said]. The driver, who has not been named, was able to leave the empty train by himself. He was taken to hospital for a check-up and is not believed to have suffered any injuries. The sculpture, titled Whale Tails, is the work of the architect and artist Maarten Struijs, and was erected in the water at the end of the tracks in 2002. Mr Struijs told NOS that he was surprised the structure did not break. "It has been there for almost 20 years and... you actually expect the plastic to pulverise a bit, but that is apparently not the case," he said. "I'll make sure that I get a few photos," he added. "I could never have imagined it that way."
Note: Don't miss the photos of this amazing miracle. Explore a treasure trove of concise summaries of incredibly inspiring news articles which will inspire you to make a difference.
---
Rickshaw driver's son beats odds to join famed UK ballet school
October 16, 2020, The Guardian (One of the UK's leading newspapers)
https://www.theguardian.com/uk-news/2020/oct/16/rickshaw-drivers-son-beats-odds-to-join...
Kamal Singh did not even know what ballet was when he turned up nervously at the Imperial Fernando Ballet School, in Delhi, during the summer of 2016. But the 17-year-old, known as Noddy, whose father was a rickshaw driver in the west of the city, had been transfixed by ballet dancers in a Bollywood film, and wanted to try it for himself. Four years on Singh is now one of the first Indian students to be admitted to the English National Ballet school. He started this week. The school fees and London living expenses totalling about £20,000 were far beyond the reach of Singh's family, but a crowdfunding campaign, backed by some of Bollywood's biggest names, managed to raise all the funds needed in less than two weeks. "I cannot explain how it feels, it is all my dreams come true" said Singh, 21. "It's amazing, I'm enjoying every day. My family do not know much about ballet but they are very happy and very proud that I am at the English National Ballet. I am the first in my family to come to London." Viviana Durante, artistic director of the English National Ballet School, said the year-long programme would provide Singh with "intense training in classical and contemporary techniques", and he would be taught how to adapt to a dance world drastically altered by Covid-19. "Talk about passion, optimism and education. That's what you need in these times and the students have it, including Kamal," she said. He is one of only ten male dancers and ten female dancers who were selected this year.
Note: Explore a treasure trove of concise summaries of incredibly inspiring news articles which will inspire you to make a difference.
---
Khan Academy founder wins 2018 Visionary of the Year award
March 27, 2018, San Francisco Chronicle (San Francisco's leading newspaper)
https://www.sfchronicle.com/visionsf/article/Khan-Academy-founder-wins-2018-V...
When Salman Khan began posting videos on YouTube more than a decade ago, the Silicon Valley entrepreneur had no idea of the celebrity he would gain, nor the impact he would have. His online tutorials in math ... were made for friends and family struggling in school. But his audience quickly grew. Before long, Khan had quit his day job in finance to carry out a goal of delivering free Internet instruction to the world. His educational website was called Khan Academy. On Tuesday night, Khan ... was presented the fourth annual Visionary of the Year Award, an honor announced by The San Francisco Chronicle. Khan Academy today has more than 62 million registered users in nearly 200 countries. His voice, which still narrates many of the tutorials, is widely recognized, and students and parents often stop him on the street to thank him for providing an assist at school or work. Since its launch in 2008, Khan Academy has broadened its online course load to include nearly every school subject from science to art and from the kindergarten to college levels. Khan's Mountain View nonprofit has grown from just him to more than 150 employees. Perhaps most impressive is that the schooling has remained entirely free. With the admirable mission of providing a "world-class" education to anyone anywhere, Khan has attracted financial support from well-heeled donors, including the Bill and Melinda Gates Foundation, Google and Bank of America.
Note: Explore a treasure trove of concise summaries of incredibly inspiring news articles which will inspire you to make a difference.
---
They're Out There (Greer)
May 9, 2001, Washington Post
https://www.washingtonpost.com/archive/business/technology/2001/05/09/theyre-out-there...
A group of people who believe in UFOs held a press conference this morning that established beyond the shadow of a doubt - that reached levels of credibility so high as to constitute actual proof - that there really do exist people who believe in UFOs. This was the big day for the Disclosure Project, an attempt to incite the government to admit that UFOs are piloted by creatures from another world. The organizer, a Virginia emergency room physician and UFOlogist named Steven Greer, announced that this was a moment of historic, indeed planetary, significance: "This is the end of the childhood of the human race. It is time for us to become mature adults among the cosmic civilizations that are out there." He had arranged an impressive venue, the main ballroom of the National Press Club. Upwards of a hundred people filled the room, and a phalanx of more than a dozen TV cameras documented the proceedings. At the front of the room, in a line, sat the 20 witnesses, most of them gray-haired men who had retired years ago from the military. At one point a witness flashed two black-and-white photos of a saucer-shaped craft. The tales were set, for the most part, in the Forties, Fifties and Sixties; there was no talk of alien abductions, or ... any of the extremely intimate Close Encounters of the Fifth Kind that have dominated the UFO mythology in recent years. Greer says he has conducted interviews with 400 people with intimate knowledge of the cover-up of the alien phenomenon. Many are afraid to come forward.
Note: The best UFO documentary available with great UFO video footage is the astounding Sci-Fi Channel UFO documentary Out of the Blue, available for free viewing on this webpage. For more along these lines, see concise summaries of deeply revealing news articles on UFOs from reliable major media sources.
---
Note: For summaries of the latest news articles covering deep politics and censored news, click here. For summaries of the most important news articles ever along these lines, click here.
Don't miss our treasure trove of inspiring resources
We're $6,200 in the red for the year.
Kindly support this work of love: Donate here
Explore the mind and heart expanding websites managed by the nonprofit PEERS network:
Subscribe here to one of the two popular PEERS email lists