NDEs Make Life Worth Living, Communicating With Plants, Bald Eagle Numbers Soar
Inspiring News Articles
April 16, 2021
Hey wonderful friends,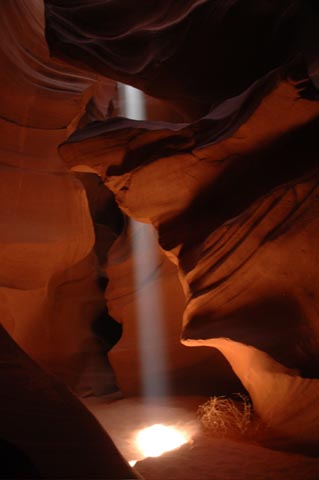 Explore below key excerpts of inspiring news articles with great information on insights about life from near-death experiences (NDEs), communicating with plants using electrical signals, the soaring population of bald eagles in the U.S. due to conservation efforts, and more.
Each inspiring excerpt is taken verbatim from the media website listed at the link provided. If any link fails, click here. The key sentences are highlighted in case you just want to skim. Please spread the inspiration and have a great one!
With sacred love and warm wishes,
Fred Burks for the PEERS websites
Special note: PEERS has developed several highly praised online courses which have  not only helped to educate and inspire thousands, many have said their lives were transformed in remarkable ways. The courses bring together the very best of WantToKnow.info and other PEERS websites and weave this material into a beautiful tapestry. Explore these free courses on this webpage  and read the rave reviews of those who have taken the Transformation Course.
Quote of the week: "Revolutionary love requires us to breathe and push through the fire with a warrior's heart and a saint's eyes."  ~~  Valerie Kaur in this profound and inspiring TEDTalk on revolutionary love
Video of the week: What is more inspiring than a baby laughing with pure joy? This rejuvenating two-minute clip is guaranteed to at the very least bring a smile to your face and brighten your day. You might even want to bookmark this clip as a favorite after watching the infectious joy of this little one. It's a great one to come back to anytime you might be feeling down or getting too serious about life. Enjoy this precious innocence which we all carry deep within.
---
5% have had a near-death experience — and they say it made life worth living
February 20, 2021, New York Post
https://nypost.com/article/five-percent-have-had-near-death-experiences-research/
About fifty years ago, Dr. Bruce Greyson was eating pasta in the hospital cafeteria when his beeper went off. Greyson, a psychiatrist, was urgently needed in the ER to treat a college student who had overdosed. He called her name — "Holly" — and tried to rouse her. But she didn't stir. The next morning, Greyson returned to work at the hospital. Holly stirred. "I remember you from last night," she mumbled. "I saw you talking with Susan, sitting on the couch." Suddenly Holly opened her eyes, looked Greyson in the face and added, "You were wearing a striped tie that had a red stain on it." Greyson began studying these so-called near-death experiences (NDEs) from a scientific standpoint, collecting hundreds of stories from those who've had them. He discovered that ... many people who survive the jaws of death report strange out-of-body experiences. Since meeting Holly, Greyson has published hundreds of academic papers. His search for answers is chronicled in his new book "After: A Doctor Explores What Near-Death Experiences Reveal about Life and Beyond." Near-death experiences are fairly common. Some 10 percent to 20 percent of people who come close to death report them — about 5 percent of the population. So what is going on? Greyson, who grew up in a scientific household and is not religious, says he doesn't know. "But I think the evidence overwhelmingly points to the physical body not being all that we are," he says. "There seems to be something that is able to continue after the body dies."
Note: Explore a treasure trove of concise summaries of incredibly inspiring news articles on near-death experiences.
---
Was a World War II pilot reincarnated in a body of a little boy?
December 22, 2009, CNN Larry King Live
https://web.archive.org/web/20101021224312/https://edition.cnn.com/TRANSCRIPT...
[Guest Host Jeff Probst]: Was a World War II fighter pilot reincarnated in a little boy's body? Bruce [and Andrea] Leininger say yes. They are authors of Soul Survivor: The Reincarnation of a World War II Fighter Pilot. Their book describes how their son James had memories of a WWII pilot who was killed in battle more than 60 years ago. James is now 11 years old. Andrea, when did you first realize that ... James was having ideas or stories that he wanted to share about this? Andrea Leininger: [It] started about two weeks after James' second birthday. He had a -- a night terror, which he had never had before. And this first nightmare began a series of nightmares that started occurring every other night, every night. And after several months of this, he was having a nightmare and ... I was able to finally determine what he was saying. And he was saying, "airplane crash on fire, little man can't get out." Probst: Bruce, even at three, he was -- James was drawing pictures of an airplane crashing. Bruce Leininger: By the time he started drawing those pictures, he'd been talking about this ... for several months. And he essentially gave us three items of information over about a three month period. One, he gave us the name of the ship, which I verified through research on the Internet. "Natoma Bay." He gave us a name Natoma. About a month later, he gave us [the] name of a guy he said he flew with. When we asked him if there was anyone else in his ... dream that he could remember. Jack -- Jack Larson.
Note: Jack Larson was confirmed to be a member of the crew of the Natoma Bay, who when contacted, remembered the incident of the crash described by this boy. Watch an excellent, intriguing four-minute Fox News clip on this fascinating case.
---
Scientists develop device to 'communicate' with plants using electrical signals
March 16, 2021, Science Daily
https://www.sciencedaily.com/releases/2021/03/210316112257.htm
A team of scientists led by Nanyang Technological University, Singapore (NTU Singapore) has developed a device that can deliver electrical signals to and from plants, opening the door to new technologies that make use of plants. The NTU team developed their plant 'communication' device by attaching a conformable electrode (a piece of conductive material) on the surface of a Venus flytrap plant using a soft and sticky adhesive known as hydrogel. With the electrode attached to the surface of the flytrap, researchers can achieve two things: pick up electrical signals to monitor how the plant responds to its environment, and transmit electrical signals to the plant, to cause it to close its leaves. Scientists have known for decades that plants emit electrical signals to sense and respond to their environment. The NTU research team believe that developing the ability to measure the electrical signals of plants could create opportunities for a range of useful applications, such as plant-based robots that can help to pick up fragile objects, or to help enhance food security by detecting diseases in crops early. Lead author of the study, Chen Xiaodong ... said: "Climate change is threatening food security around the world. By monitoring the plants' electrical signals, we may be able to detect possible distress signals and abnormalities. When used for agriculture purpose, farmers may find out when a disease is in progress, even before full blown symptoms appear on the crops."
Note: The pioneering Italian spiritual community Damanhur has been conducting sophisticated experiments on plant communication for decades with amazing results. Watch this amazing video showing how they have enabled plants to create music. Explore a treasure trove of concise summaries of incredibly inspiring news articles which will inspire yo to make a difference.
---
US report: Bald eagle populations soar in lower 48 states
March 24, 2021, San Francisco Chronicle/Associated press
https://www.sfgate.com/news/article/US-report-Bald-eagle-populations-soar-in-lower...
The number of American bald eagles has quadrupled since 2009, with more than 300,000 birds soaring over the lower 48 states, government scientists said in a report Wednesday. The U.S. Fish and Wildlife Service said bald eagles, the national symbol that once teetered on the brink of extinction, have flourished in recent years, growing to more than 71,400 nesting pairs and an estimated 316,700 individual birds. Interior Secretary Deb Haaland, in her first public appearance since being sworn in last week, hailed the eagle's recovery. "The strong return of this treasured bird reminds us of our nation's shared resilience and the importance of being responsible stewards of our lands and waters that bind us together,'' said Haaland, the first Native American Cabinet secretary. Bald eagles reached an all-time low of 417 known nesting pairs in 1963 in the lower 48 states. But after decades of protection, including banning the pesticide DDT and placement of the eagle on the endangered species list in more than 40 states, the bald eagle population has continued to grow. The bald eagle was removed from the list of threatened or endangered species in 2007. The celebration of the bald eagle "is also a moment to reflect on the importance of the Endangered Species Act, a vital tool in the efforts to protect America's wildlife,'' Haaland said, calling the landmark 1973 law crucial to preventing the extinction of species such as the bald eagle or American bison.
Note: Explore a treasure trove of concise summaries of incredibly inspiring news articles which will inspire you to make a difference.
---
Maryland Officers Deescalate Situation, Offer Compassion to Man in Behavioral Crisis
March 18, 2021, NBC (Washington D.C. affiliate)
https://www.nbcwashington.com/news/local/hyattsville-police-officers-deescalate...
Two Maryland police officers are being credited for helping calm down a man having a behavioral health crisis. Hyattsville police received a call Saturday about an agitated, angry man inside the convenience store at a Sunoco gas station. Officers Edgar Andrickson-Franco and Mancini Gaskill responded. "When we first arrived, he appeared to be incoherent," Andrickson-Franco said. "He wasn't making much sense." "We engaged in conversation with him and we didn't want to be too overbearing," Gaskill said. Andrickson-Franco sat down on the floor with the man. He said at times the man became verbally abusive, but he refused to react. "Me reacting the way he was reacting wasn't going to get us anywhere," Andrickson-Franco said. "If anything, it would have worsened the situation." The officers were understanding, built trust, and the man calmed down. He eventually handed over his phone. The officers called his relatives, and they picked him up at the gas station. The encounter is an example of what the Hyattsville Police Department is teaching in their new pilot program called Mental Health and Wellness Program. "It feels really good to know that they were able to deescalate that situation," said Hyattsville police spokesperson Adrienne Augustus, a manager of the program. "Not everyday situation you have to arrest somebody, right?" said. "That's not our job. Our job is to help." Next month the department will have a Mental Health and Wellness Day focusing on mental health and domestic abuse training.
Note: Explore a treasure trove of concise summaries of incredibly inspiring news articles which will inspire you to make a difference.
---
India's All-Female News Outlet Battles Sexism, Caste — And Hits The Silver Screen
April 4, 2021, NPR
https://www.npr.org/sections/goatsandsoda/2021/04/04/980097004/indias-lowest-caste-has...
A new documentary called Writing With Fire ... profiles Khabar Lahariya (Waves of News), India's only major news outlet run by women from marginalized communities. It focuses on rural reporting through a feminist lens and is led by chief reporter Meera Devi. Khabar Lahariya began as a small Hindi language newspaper in 2002 in the northern Indian state of Uttar Pradesh. Many of its reporters are Dalits, formally called "untouchables" — people at the very bottom of India's ancient 4-level caste system, that are considered by higher castes to be so impure, they should not be touched. The Indian constitution bans discrimination on the basis of caste but it still persists. Two-thirds of rural women and about half of rural men practice untouchability. That could mean they refuse to eat with lower caste people or don't let them enter their kitchen. Untouchability is more common in rural India, where Meera and her colleagues live and report. The documentary ... follows Meera and two other colleagues as they find workarounds to challenges like power outages while reporting, interviewing unyielding, patronizing elected officials. And all the while, many of the reporters' families are pressuring them to marry because that is what is expected for many women in India. Meera says, "When future generations ask us, 'What were you doing when the country was changing and the media was being silenced?' Khabar Lahariya will be able to say proudly that we were holding the powerful to account."
Note: Explore a treasure trove of concise summaries of incredibly inspiring news articles which will inspire you to make a difference.
---
Inside the hyper-local world of Facebook's 'buy nothing' groups
January 3, 2021, The Guardian (One of the UK's leading newspapers)
https://www.theguardian.com/australia-news/2021/jan/04/inside-the-hyper-local-world-of...
We all have things we don't need. For Canberra resident Zoe Bowman, it is melon ballers. "Someone asked for a melon baller to make some melon balls for a kid's party, and I looked in the drawer and I had three," she says. "I don't need three melon ballers!" The request was made on a Facebook page that she manages, one of the thousands of local pages that make up the "buy nothing" movement. Part zero-waste movement, part community-building project, "buy nothing" has taken off in Australia's affluent inner-city suburbs as a way to rehome unwanted goods and avoid unnecessary purchases – like a third melon baller. The "buy nothing" project began in the United States as an attempt at creating a cashless economy. The aim was that communities would distribute goods according to need, which meant group members had to explain why they needed a particular item in order to receive it. It was a slightly problematic beginning, says Bowman, and the secret Facebook group where "buy nothing" page admins gather has since gone through a decolonisation and anti-racism process that led to it losing some of its original fans. In Australia the tone is lighter but the rules remain. Giving an item away to the first person who replies, like you would on a buy/swap/sell page, is far too transactional for the "buy nothing" community. "The whole aim of the thing is actually community building, not getting rid of stuff," Bowman says.
Note: Explore two other inspiring articles on this beautiful movement on this webpage and this one. Explore a treasure trove of concise summaries of incredibly inspiring news articles which will inspire you to make a difference.
---
17 "Impossible" Success Stories That Prove We're Making Progress
January 23, 2019, Yes! Magazine
https://www.yesmagazine.org/peace-justice/17-impossible-success-stories-that-...
It takes discipline in the current media environment to find good news. But in the midst of government shutdowns, injustice at the border, and continuing climate chaos, quite a few victories for goodness and progress occurred. 1. The hole in the ozone layer could be fully closed over the Arctic by 2030 and the rest of the world by 2060. 2. Niger reported that, in the last three decades, it has seen the growth of 200 million trees, setting the record for the largest positive impact on the environment in African history. 3. Canada signed a treaty with the Tall Cree First Nation to create the largest protected coniferous forest in the world. 4. China, likely the world's largest ivory consumer, banned ivory trade in 2017. 5. New York and Virginia became the first two U.S. states to enact laws requiring mental health education in schools. 6. South Africa, the country with the world's largest population of people living with AIDS, announced a 44 percent decline in new HIV infections since 2012. 7. Paraguay has eliminated malaria, becoming the first country in the Americas to do so since Cuba in 1973. 8. Morocco passed landmark legislation criminalizing violence against women. 9. Tunisia passed a bill to give men and women equal inheritance rights. It's the first Arab nation to take such a step. 10. The majority of humanity is no longer poor or vulnerable to poverty. September marked a tipping point, where half the world can be classified as middle class.
Note: Poverty sadly spiked to nearly double as a result of the COVID lockdowns since this article was written. Don't miss more on these and other great success stories at the link above. Explore a treasure trove of concise summaries of incredibly inspiring news articles which will inspire you to make a difference.
---
'The ketamine blew my mind': can psychedelics cure addiction and depression?
March 13, 2021, The Guardian (One of the UK's leading newspapers)
https://www.theguardian.com/lifeandstyle/2021/mar/13/it-blew-my-mind-can-psychedelic...
In the summer of 1981, when he was 13, Grant crashed a trail motorbike. Grant hadn't given this childhood memory much thought in the intervening years, but one hot August day ... he suddenly understood it as a clue to his dangerously unhealthy relationship with alcohol. The day before, a team of specialists at the Royal Devon and Exeter hospital had given him an intravenous infusion of ketamine, a dissociative hallucinogen, in common use as an anaesthetic since the 1970s, and more recently one of a group of psychedelic drugs being hailed as a silver bullet in the fight to save our ailing mental health. To date, more than 100 patients with conditions as diverse as depression, PTSD and addiction have been treated in research settings across the UK, using a radical new intervention that combines psychedelic drugs with talking therapy. What was once a fringe research interest has become the foundation of a new kind of healthcare, one that, for the first time in modern psychiatric history, purports to not only treat but actually cure mental ill health. Under its influence, Grant had an out-of-body experience he struggles to put into words. "It was like I was sinking deeper and deeper into myself," he says. "Then I became white… and I left my body. I was up on the ceiling, looking at myself, but I was just this white entity. I felt very serene and humbled; I finally understood my place in the universe, just a white speck of light, I wasn't the centre of everything and that was fine."
Note: For more along these lines, see concise summaries of deeply revealing news articles on the healing potentials of mind altering drugs from reliable major media sources.
---
Note: For summaries of the latest news articles covering deep politics and censored news, click here. For summaries of the most important news articles ever along these lines, click here.
Don't miss our treasure trove of inspiring resources
We're $5,600 in the red for the year.
Kindly support this work of love: Donate here
Explore the mind and heart expanding websites managed by the nonprofit PEERS network:
Subscribe here to one of the two popular PEERS email lists