Repair Cafes, Renewables Crush Fossil Fuels, Songs Made by Trees
Inspiring News Articles
August 27, 2021
Hey wonderful friends,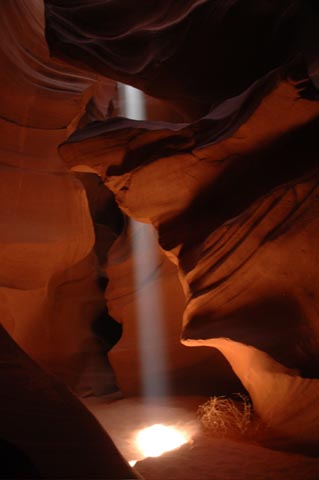 Explore below key excerpts of inspiring news articles with great information on repair cafes building community while fixing broken products, Europe's increasing reliance on renewables over fossil fuels, a radio station that plays music generated by the life of a tree, and more.
Each inspiring excerpt is taken verbatim from the media website listed at the link provided. If any link fails, click here. The key sentences are highlighted in case you just want to skim. Please spread the inspiration and have a great one!
With sacred love and warm wishes,
Fred Burks for the PEERS websites
Awesome online courses: PEERS has developed several highly praised online courses which have  not only helped to educate and inspire thousands, many have said their lives were transformed in remarkable ways. The courses bring together the very best of WantToKnow.info and other PEERS websites and weave this material into a beautiful tapestry. Explore these free courses on this webpage  and read the rave reviews of those who have taken the Transformation Course.
Quote of the week: "When someone triggers you, they have a point. It's not about the story being accurate or not. Let every trigger trigger you into expansion. Don't stay stuck thinking of the other person and whether or not they were right; look into why you are triggered, and remember that whatever lack-belief made you feel disempowered can always be transmuted into freedom and empowerment if you are only willing." ~~ Bentinho Massaro
---
Have old broken stuff? These people will fix it for you
January 15, 2019, Washington Post
https://www.washingtonpost.com/lifestyle/2019/01/15/dont-throw-out-that-old-clock-these...
Martine Postma, a journalist in the Netherlands, noticed something had changed since her childhood in the 1970s. When a household item — a clock, a vacuum cleaner, a chair — broke, people used to try to fix it. Now, their first impulse was to throw it away. As a writer focused on sustainability issues, she was disturbed by that. She came up with a solution that led to a career change and inspired an international grass-roots movement: a regular gathering at which people with broken items can bring them to a place where other people can try to fix them. In 2009, she did a trial run in Amsterdam — and it drew many more people than she expected. Word spread, and soon a network of what became known as Repair Cafés began to spread across the Netherlands and beyond. Turning her attention to it full time, Postma started the Repair Café International Foundation. She wrote a manual on how to organize the cafes and put together a starter kit. There are now nearly 1,700 cafes in 35 countries, including 75 in the United States, 30 in Canada and 450 in the Netherlands. The repairs do more than extend the life of the items: They also create community. "You get to know your neighbors, to see that the person you pass on the street that you never talk to has some valuable knowledge and is not just a strange old guy," Postma said. Repairers tend to skew older ... but Postma, 48, is trying to contact younger generations and has started holding demonstrations at schools.
Note: Watch a two-minute video on this wonderful project. Explore a treasure trove of concise summaries of incredibly inspiring news articles which will inspire you to make a difference.
---
European Renewables Just Crushed Fossil Fuels. Here's How It Happened
July 23, 2021, Forbes
https://www.forbes.com/sites/davidrvetter/2020/07/23/european-renewables-just-crushed...
It's official: in the first half of 2020, and for the first time, Europe generated more electricity from renewable sources than from fossil fuels. Not only that, but electricity is proving cheaper in countries that have more renewables. From January to June, wind, solar, hydro and bioenergy generated 40% of the electricity across the EU's 27 member states, while fossil fuels generated 34%. In the United States, by way of contrast, fossil fuels generated more than 62% of electricity last year, while renewables accounted for less than 18%. The EU figures, gathered and analyzed by U.K. climate think-tank Ember, represent a rapid acceleration in the decarbonization of the bloc's electricity supply. Just five years ago, Europe generated twice as much electricity from coal as it did from wind and solar. Now, coal makes up just 12% of the EU-27's electricity generation, while wind and solar alone provide 21%. The rosy results for green energy are in part a result of ... a reduction in activity caused by the coronavirus crisis. More broadly, the figures reflect the results of national energy policies, resulting in a 32% drop in electricity generated from coal across the EU. Austria and Sweden closed their last remaining coal-fired power plants in March, while Spain closed its coal fleet in June. Portugal's coal generation fell a whopping 95%, and Greece's dropped by a half. In Germany, Europe's most populous country, electricity from coal dropped 39%—the largest fall in absolute terms.
Note: Explore a treasure trove of concise summaries of incredibly inspiring news articles which will inspire you to make a difference.
---
This radio station plays songs made by trees as they grow
August 3, 2021, Fast Company
https://www.fastcompany.com/90661294/this-radio-station-plays-songs-made-by-trees-as...
Outside of a library in Cambridge, Massachusetts, an over-80-year-old copper beech tree is making music. As the tree photosynthesizes and absorbs and evaporates water, a solar-powered sensor attached to a leaf measures the micro voltage of all that invisible activity. Sound designer and musician Skooby Laposky assigned a key and note range to those changes in this electric activity, turning the tree's everyday biological processes into an ethereal song. That music is available on Hidden Life Radio, an art project by Laposky. Hidden Life Radio also features the musical sounds of two other Cambridge trees: a honey locust and a red oak. After he read the book The Hidden Life of Trees ... Laposky thought to tune into the music trees could be making. The name Hidden Life Radio was inspired by that book, written by German forester Peter Wohlleben, which details the social networks and "sentient" capabilities of trees. "Most people probably love trees and [still] don't consider them all the time," Laposky says, noting a condition called "plant blindness," in which people fail to notice the flora in their own environment. "In cities, the trees are there, but unless they're providing shade or you're picking apples from them, I feel like people don't necessarily consider trees and their importance." Tree canopies are crucial to cities, providing shade that can lower summer temperatures significantly, reducing air pollution, sequestering carbon, and providing a mental health benefit.
Note: Explore a treasure trove of concise summaries of incredibly inspiring news articles which will inspire you to make a difference.
---
This was once the largest steel mill in the world. Now it's going to build clean energy infrastructure
August 4, 2021, Fast Company
https://www.fastcompany.com/90662395/this-was-once-the-largest-steel-mill-in-the-world...
Once the site of the largest steel mill in the world, Sparrows Point in Maryland was a major player in shipbuilding and steel production, including for the girders of the Golden Gate Bridge, before it closed in 2012. Now, a portion of that former mill will get a new life as a manufacturing facility to support offshore wind energy. The United Steelworkers union; Tradepoint Atlantic, which owns the property; and US Wind, a Baltimore-based subsidiary of Italian renewable energy company Renexia SpA, announced their partnership on the project this week. Maryland's first permanent steel-and-offshore-wind fabrication facility, the Sparrows Point location will create 500 full-time union steelworker manufacturing jobs, along with about 3,500 construction jobs, and support US Wind's clean energy projects, including an 82-turbine project called Momentum Wind. It's an example of how investment in renewable energy to meet climate targets could create millions of energy jobs around the world, including in manufacturing wind- and solar-energy systems. That the new steel facility will bring some of those manufacturing jobs back to the historic site of a Maryland steel mill means a lot to the United Steelworkers specifically. "We always felt [Sparrows Point] was sacred ground," says Jim Strong, assistant to the director for United Steelworkers, who notes that the union represented workers there for over 70 years, at one time with more than 30,000 members.
Note: Explore a treasure trove of concise summaries of incredibly inspiring news articles which will inspire you to make a difference.
---
'Light responsive' technology turns seawater into clean drinking water in less than 30 minutes
August 10, 2020, Daily Mail
https://www.dailymail.co.uk/sciencetech/article-8612107/Seawater-clean-drinki...
Scientists have developed new technology that can turn seawater into clean drinking water in less than 30 minutes. Researchers based in Australia used a metal-organic framework (MOF), a type of lattice-like crystal, to desalinate water. The hollow framework of pores separates the salty solute within the brackish water or even saltier seawater, in a process known as molecular sieving. Under dark conditions, the framework absorbs salts and other impurities in the water in 30 minutes. The MOF itself is then regenerated for reuse in just four minutes, using sunlight to remove the adsorbed salts. The light-responsive MOF was used to filter harmful particles from water and generate 139.5 litres of clean water per kilogram of MOF per day. Scientists say their technology is more energy-efficient than current desalination practices, including reverse osmosis, and could provide potable water for millions globally. Water scarcity is one of the largest global risks in the upcoming years, according to the World Economic Forum (WEF). Thermal desalination processes by evaporation using solar energy are widely used to produce fresh water, but can be highly energy intensive. 'Sunlight is the most abundant and renewable source of energy on Earth,' said Professor Huanting Wang ... at Monash University in Australia. 'Our development of a new adsorbent-based desalination process through the use of sunlight for regeneration provides an energy-efficient and environmentally-sustainable solution for desalination.'
Note: Explore a treasure trove of concise summaries of incredibly inspiring news articles which will inspire you to make a difference.
---
At an extraordinary Olympics, acts of kindness abound
August 2, 2021, ABC News
https://abcnews.go.com/Lifestyle/wireStory/extraordinary-olympics-acts-kindness-abound...
A surfer jumping in to translate for the rival who'd just beaten him. High-jumping friends agreeing to share a gold medal rather than move to a tiebreaker. Two runners falling in a tangle of legs, then helping each other to the finish line. In an extraordinary Olympic Games where mental health has been front and center, acts of kindness are everywhere. The world's most competitive athletes have been captured showing gentleness and warmth to one another — celebrating, pep-talking, wiping away one another's tears of disappointment. Kanoa Igarashi of Japan was disappointed when he lost to Brazilian Italo Ferreira in their sport's Olympic debut. Not only did he blow his shot at gold on the beach he grew up surfing, he was also being taunted online by racist Brazilian trolls. The Japanese-American surfer could have stewed in silence, but he instead deployed his knowledge of Portuguese, helping to translate a press conference question for Ferreira on the world stage. The crowd giggled hearing the cross-rival translation and an official thanked the silver medalist for the assist. "Yes, thank you, Kanoa," said a beaming Ferreira, who is learning English. Days later, at the Olympic Stadium, Gianmarco Tamberi of Italy and Mutaz Barshim of Qatar found themselves in a situation they'd talked about but never experienced — they were tied. Both high jumpers ... could have gone to a jump-off, but instead decided to share the gold. After they decided, Tamberi slapped Barshim's hand and jumped into his arms.
Note: Explore a treasure trove of concise summaries of incredibly inspiring news articles which will inspire you to make a difference.
---
Native Hawaiians 'reclaim' surfing with Moore's Olympic gold
August 5, 2021, ABC News
https://abcnews.go.com/Lifestyle/wireStory/native-hawaiians-reclaim-surfing-moores...
Carissa Moore wore a white and yellow plumeria pinned next to her ear for her victory-lap interviews after making history as the first Olympic gold medalist at surfing's historic debut. Her mother — crowned the Honolulu Lei Queen in 2016 — had given her the flower hair clip before she left for Tokyo to remind the only Native Hawaiian Olympic surfer of where she came from. At this pinnacle point, Moore is still in disbelief when she's compared to Duke Kahanamoku, the godfather of modern surfing who is memorialized in Hawaii with a cherished monument. Moore has now become a realization of Kahanamoku's dream, at once the symbol of the sport's very best and a validating force for an Indigenous community that still struggles with its complex history. "It's a reclaiming of that sport for our native community," said Kūhiō Lewis, president of the Council for Native Hawaiian Advancement, which convenes the largest annual gathering of Native Hawaiians. Lewis said all the locals he knew were texting each other during the competition, glued to the TV and elated, even relieved, by Moore's "surreal" win. He called it a "come to home moment" for a community that may never reconcile its dispossession. Hawaii was annexed by the United States in 1898. "At times, we're an invisible people. Our sport is being defined by other groups. This puts it into perspective," Lewis said. "It feels like an emerging of a people, of a native community that has been invisible to many."
Note: Explore a treasure trove of concise summaries of incredibly inspiring news articles which will inspire you to make a difference.
---
Free-hug man speaks out
September 28, 2006, Sydney Morning Herald
http://www.smh.com.au/news/music/freehug-man-speaks-out/2006/09/28/1159337257...
The man behind the latest YouTube sensation has spoken out for the first time about his global cuddling controversy. Serial hugger Juan Mann describes the free hugs he hands out...as fast-food emotion. His cuddling campaign received an international dose of publicity today, after a clip showing his public displays of affection won a coveted front page spot on the video sharing website. An American television audience of millions also watched him at work, when the video was broadcast on the prime-time breakfast program Good Morning America yesterday. Today, the hugger was at it again, brandishing his "free hugs" sign in the busy pedestrian thoroughfare, and having quite a few people take him up on his offer. "It's a way to make people smile," Mann said. "For every person who gets a hug, you see five walk past with a smile on their face." But his efforts to spread the love became a little too popular for some people's liking, according to a blurb on the YouTube video, which said: "As this symbol of human hope spread across the city, police and officials ordered the Free Hugs campaign BANNED." Undeterred, Mann collected more than 10,000 signatures on a petition he presented to the City of Sydney council. Demands for a halt to the hugs petered out shortly after, and the end of the clip shows Mann hugging an official. City worker Elly Mitchell, who handed out a few free hugs on her lunch break today, said she was inspired to organise [an] event after seeing the video online. "We're going to hug the city," Ms Mitchell said.
Note: If you haven't seen this powerfully inspiring four-minute video clip, join the many millions who have by watching it on this webpage. The free hugs movement spread rapidly around the world! See this fun video and this inspiring one for great examples. Then check out several other short, deeply inspiring videos.
---
Note: For summaries of the latest news articles covering deep politics and censored news, click here. For summaries of the most important news articles ever along these lines, click here.
Don't miss our treasure trove of inspiring resources
Kindly support this work of love: Donate here
Explore the mind and heart expanding websites managed by the nonprofit PEERS network:
Subscribe here to one of the two popular PEERS email lists