The Social Life of Forests, Colors of the World, Tools to Curb Food Waste
Inspiring News Articles
January 29, 2021
Hey wonderful friends,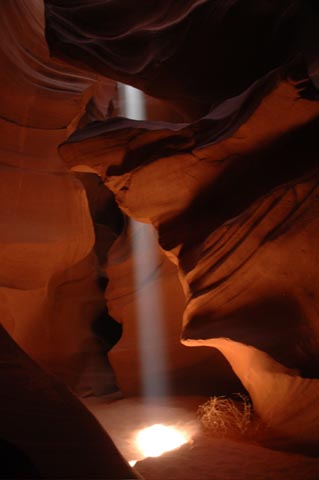 Explore below key excerpts of inspiring news articles with great information on networks of fungus that give forests a social life, 7-year-old's successful effort to raise funds for her school to buy Crayola's "Colors of the World" crayons, Google's new tools designed to curb food waste, and more.
Each inspiring excerpt is taken verbatim from the media website listed at the link provided. If any link fails, click here. The key sentences are highlighted in case you just want to skim. Please spread the inspiration and have a great one!
With sacred love and warm wishes,
Fred Burks for the PEERS websites
Special note: Read an intriguing article about the monoliths appearing all over the world. Explore a great collection of free video presentations by RVML. Watch the amazing performance of an 11-year-old ice skater. Watch an important six-minute video of an attractive Harvard-trained doctor beautifully explaining the risks of mRNA vaccines. Watch a very inspiring video titled "Message of Hope."
Quote of the Week: "If you shorten the distance between you and the god within you, literally everything becomes possible." ~~ Panache Desai in this highly inspiring interview
Audio of the Week: Listen to Mike Clelland interview PEERS founder Fred Burks on some of his strange, yet fascinating experiences and thoughts on intriguing topics such as UFOs, mind control, and the big spiritual picture.
---
The Social Life of Forests
December 2, 2020, New York Times
https://www.nytimes.com/interactive/2020/12/02/magazine/tree-communication-mycorrhiza.html
As a child, Suzanne Simard often roamed Canada's old-growth forests. Simard noticed that up to 10 percent of newly planted Douglas fir were likely to get sick and die whenever nearby aspen, paper birch and cottonwood were removed. The reasons were unclear. The planted saplings had plenty of space, and they received more light and water than trees in old, dense forests. So why were they so frail? Simard suspected that the answer was buried in the soil. Underground, trees and fungi form partnerships known as mycorrhizas: Threadlike fungi envelop and fuse with tree roots, helping them extract water and nutrients like phosphorus and nitrogen in exchange for some of the carbon-rich sugars the trees make through photosynthesis. Research had demonstrated that mycorrhizas also connected plants to one another and that these associations might be ecologically important. By analyzing the DNA in root tips and tracing the movement of molecules through underground conduits, Simard has discovered that fungal threads link nearly every tree in a forest — even trees of different species. Carbon, water, nutrients, alarm signals and hormones can pass from tree to tree through these subterranean circuits. Before Simard and other ecologists revealed the extent and significance of mycorrhizal networks, foresters typically regarded trees as solitary individuals that competed for space and resources. This framework is far too simplistic. An old-growth forest is ... a vast, ancient and intricate society.
Note: If you are interested in cutting edge work on tree and plant consciousness, this long article is worth reading in full. Explore a treasure trove of concise summaries of incredibly inspiring news articles which will inspire you to make a difference.
---
A 7-year-old raises $23,000 to buy skin-colored crayons and multicultural books for her California school
July 15, 2020, Washington Post
https://www.washingtonpost.com/lifestyle/2020/07/15/7-year-old-raised-23000-buy-skin...
A few months ago, 7-year-old Madison Wilson was watching the Disney movie "Maleficent: Mistress of Evil" at her home in Solvang, Calif., when her mother heard her say, "Finally, there's a brown person!" Madison was talking about the character Conall ... whose skin color is similar to her own. It was a contrast to most movies she sees where "there are only peach people," Madison told her mother, Vashti Wilson. Madison said she was also frustrated that there wasn't a brown color in her crayon box that properly represented the color of her skin when she drew pictures of herself. Wilson wanted her daughter to feel empowered, so she asked her, "Do you have some ideas?" Madison did, in fact. Madison had learned that Crayola was planning to release a new box of Colors of the World skin-tone crayons this summer. According to the Crayola website, "Crayola Colors of the World Crayons contain 24 specially formulated colors representing people of the world." Madison wanted to get some for her school, and also books that include characters of color. "But then we learned that due to covid-19, every child would have to have their own box of crayons," Wilson said. "So a few weeks ago, we decided to start a fundraiser." When word got out about Madison's cause, donations began to pour in. Since June 19, more than $23,000 has been raised — enough to buy books, crayons and construction paper in a variety of multicultural hues for ... nearly 500 children.
Note: Watch an inspiring 4-minute video of this amazing girl. Explore a treasure trove of concise summaries of incredibly inspiring news articles which will inspire you to make a difference.
---
Google is building two new tools to help tackle food waste and hunger
December 8, 2020, Fast Company
https://www.fastcompany.com/90583360/google-has-created-2-new-tools-to-help-tackle-food...
Nearly two years ago, researchers from X, the experimental "moonshot factory" at Alphabet, sat down with the head of a food bank in Arizona to begin to better understand one of the conundrums of hunger in the U.S.: As much as 40% of the food supply is wasted, but millions of Americans don't have enough to eat. "We probably have two to four times as much food as we need in the world, but we're not doing a very good job of distributing it to people who really need it," says Emily Ma, the leader of the X team, called Project Delta, which announced today that two early tools it developed will be moving to Google to be fully built. The X team built a prototype of a new matching platform that could automatically consider ... the shelf life of donated food, how it's packaged, what transportation is available, and where it's needed and wanted. Another tool uses computer vision and machine learning to identify food as it's being thrown out so that a restaurant or supermarket deli can better plan future buying decisions to reduce waste: If you're throwing out a lot of onions every week, the software will alert you so you can stop buying as many. Eventually, similar technology could also be used to identify surplus food available for donations, so that information doesn't have to entered manually. "What we're looking to do is, in the automating of this, actually make food much more accessible to everyone," says Ma. "I believe that in the next 10 to 30 years, it is possible to actually almost perfectly match supply and demand," she says.
Note: Explore a treasure trove of concise summaries of incredibly inspiring news articles which will inspire you to make a difference.
---
Young Inventor Turns Her Disability into 'Superpower' After Building Prosthetic Arm That Shoots Glitter
October 14, 2020, Good News Network
https://www.goodnewsnetwork.org/girl-builds-unicorn-horn-prosthetic-that-shoots-glitter/
Jordan Reeves is just an ordinary 14-year-old girl who has inspired millions of people with her extraordinary "superpower." The young inventor from Columbia, Missouri was born with a left arm that stopped developing beyond the elbow. Although some people would look at her under-developed limb as just a disability, Jordan used her condition to launch her superhero alter ego. When she was 10 years old, Jordan attended a STEM workshop that encouraged kids with disabilities to think creatively about their condition - so with a 3D-printer at her disposal, she designed her own prosthetic arm that could shoot glitter from the tip. Jordan's invention was so dazzlingly successful, she went on to talk about her horn-shaped "Project Unicorn" prosthetic design on the TEDx stage, Shark Tank, and even The Rachel Ray Show. With each appearance, she hoped that Project Unicorn would encourage other kids to view disabilities as gifts rather than hindrances. As Project Unicorn gained more traction, Jordan and her mother turned their labor of love into the Born Just Right nonprofit so they could continue advocating for inclusivity. In addition to publishing a book about her experiences in 2019, Jordan and her prosthetic were featured on Episode One of Marvel's Superhero Project - and earlier this week, she was featured on a new LEGO documentary miniseries that interviews young change-makers from across North America. More than 430 children from 30 different countries contributed.
Note: Explore a treasure trove of concise summaries of incredibly inspiring news articles which will inspire you to make a difference.
---
Ian McKenna, 16
December 14, 2020, Time Magazine
https://time.com/magazine/us/5917371/december-14th-2020-vol-196-no-22-u-s/
Ian McKenna was in third grade when he learned that nearly a quarter of the kids at his Austin school weren't getting enough to eat at home. He wanted to help, but local volunteer organizations turned him away, saying he was too young. So he decided to find his own solution. For years, he had been gardening with his mother, and they often distributed their extra vegetables to the neighbors. Why not give the produce to a soup kitchen? "Then I thought, I'm good at gardening," says McKenna, now 16. "Maybe I could try to start a garden that's meant solely to help feed these people who are in need." Better yet, he thought, why not plant a garden at school, so that kids in need could take food home? McKenna persuaded his school to set aside space for a garden, then he asked the community for donations of seeds and equipment. Other students donated their time. Within months, McKenna's garden was producing lettuces, spinach, tomatoes, cucumbers and squash for students and their families. Now, seven years later, McKenna's Giving Garden project has expanded to five area schools in addition to his own backyard garden, and he has provided more than 20,000 lb. of organic produce (enough for 25,000 meals) to Austin families and food pantries. When COVID-19 hit the U.S., McKenna redoubled his efforts, cooking up to 100 meals out of his home to distribute to the hungry on the weekends. When social distancing meant that volunteers couldn't work on community garden plots, he started offering online tutorials.
Note: Scroll down near the bottom to read about this inspiring young man. Explore a treasure trove of concise summaries of incredibly inspiring news articles which will inspire you to make a difference.
---
This Republican mayor has an incredibly simple idea to help the homeless. And it seems to be working.
August 11, 2016, Washington Post
https://www.washingtonpost.com/news/inspired-life/wp/2016/08/11/this-republic...
Republican Mayor Richard Berry was driving around Albuquerque last year when he saw a man on a street corner holding a sign that read: "Want a Job. Anything Helps." Throughout his administration, as part of a push to connect the homeless population to services, Berry had taken to driving through the city to talk to panhandlers about their lives. His city's poorest residents told him they didn't want to be on the streets begging for money, but they didn't know where else to go. Seeing that sign gave Berry an idea. The city could bring the work to them. Next month will be the first anniversary of Albuquerque's There's a Better Way program, which hires panhandlers for day jobs beautifying the city. The job pays $9 an hour, which is above minimum wage, and provides a lunch. At the end of the shift, the participants are offered overnight shelter as needed. In less than a year since its start, the program has given out 932 jobs clearing 69,601 pounds of litter and weeds from 196 city blocks. And more than 100 people have been connected to permanent employment. Berry's effort is a shift from the movement across the country to criminalize panhandling. A recent National Law Center on Homelessness & Poverty report found a noticeable increase, with 24 percent of cities banning it altogether and 76 percent banning it in particular areas. When panhandlers have been approached in Albuquerque with the offer of work, most have been eager for the opportunity to earn money, Berry said. They just needed a lift.
Note: Watch an inspiring video on this great program.
---
NASA names 18 astronauts to train for Artemis moon landings
December 9, 2020, CBS News
https://www.cbsnews.com/news/nasa-astronauts-artemis-moon-mission/
Eighteen astronauts — nine men and nine women — have been selected to begin training for upcoming Artemis missions to the moon, NASA announced Wednesday. The list includes the as-yet-unnamed next man and first woman who will set foot on the lunar surface later this decade. The announcement came at the end of a meeting of the National Space Council, chaired by Vice President Mike Pence. After reading off the names and welcoming five of the Artemis cadre who were present at the space center for the announcement, Pence said it "really is amazing to think that the next man and the first woman on the moon are among the names that we just read, and they may be standing in the room with us right now." NASA has been working toward a schedule imposed by the Trump administration calling for astronauts to return to the moon by the end of 2024 using the SLS, an Orion capsule and a commercially developed lunar lander that has not yet been built. The 18 astronauts named Wednesday are among the most diverse groups NASA has ever put together: nine men, including four with space flight experience, and nine women, including five space veterans. Nine of the 18 have not yet flown in space. Two astronauts on the list — Kate Rubins and Victor Glover — are currently aboard the International Space Station.
Note: Explore a treasure trove of concise summaries of incredibly inspiring news articles which will inspire you to make a difference.
---
Dolphins recorded having a conversation 'just like two people' for first time
September 11, 2016, The Telegraph (One of the UK's leading newspapers)
http://www.telegraph.co.uk/science/2016/09/11/dolphins-recorded-having-a-conv...
Two dolphins have been recorded having a conversation for the first time after scientists developed an underwater microphone which could distinguish the animals' different "voices". Researchers have known for decades that the mammals had an advanced form of communication. But scientists have now shown that dolphins alter the volume and frequency of pulsed clicks to form individual "words" which they string together into sentences in much the same way that humans speak. Researchers at the Karadag Nature Reserve, in Feodosia, Ukraine, recorded two Black Sea bottlenose dolphins, called Yasha and Yana, talking to each other in a pool. Each dolphin would listen to a sentence of pulses without interruption, before replying. Lead researcher Dr Vyacheslav Ryabov, said: "Essentially, this exchange resembles a conversation between two people. "Each pulse represents a phoneme or a word of the dolphin's spoken language. "The analysis of numerous pulses registered in our experiments showed that the dolphins took turns in producing [sentences] and did not interrupt each other, which gives reason to believe that each of the dolphins listened to the other's pulses before producing its own. "This language exhibits all the design features present in the human spoken language. This indicates a high level of intelligence and consciousness in dolphins. Their language can be ostensibly considered a highly developed spoken language, akin to the human language."
Note: Learn more about the amazing world of marine mammals. Explore a treasure trove of concise summaries of incredibly inspiring news articles which will inspire you to make a difference.
---
Note: For summaries of the latest news articles covering deep politics and censored news, click here. For summaries of the most important news articles ever along these lines, click here.
Don't miss our treasure trove of inspiring resources
Kindly support this work of love: Donate here
Explore the mind and heart expanding websites managed by the nonprofit PEERS network:
Subscribe here to one of the two popular PEERS email lists