Record Growth in Solar, Homecoming Queen's Amazing Gift, Fastest Electric Car Charger
Inspiring News Articles
October 22, 2021
Hey wonderful friends,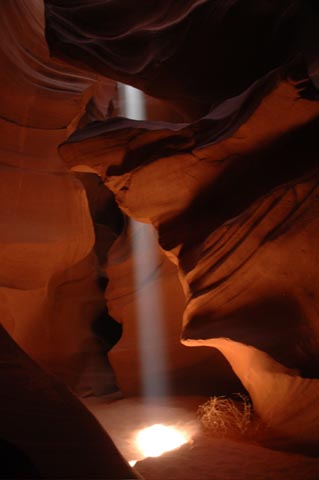 Explore below key excerpts of inspiring news articles with great information on the record growth of solar power in the U.S. in 2020, a homecoming queen who gave her crown to a classmate experiencing tragedy, the world's fastest electric car charger, and more.
Each inspiring excerpt is taken verbatim from the media website listed at the link provided. If any link fails, click here. The key sentences are highlighted in case you just want to skim. Please spread the inspiration and have a great one!
With sacred love and warm wishes,
Fred Burks for the PEERS websites
Special note: Watch a beautiful, touching six-minute video about the joys and pains of a mother raising her daughter. Explore a great article by an MD showing how emotional attachment by both vaccine supporters and detractors does not serve science and humanity. Enjoy the fascinating NDE experience of a woman hit by a roadside bomb in Iraq.
Quote of the week: "One of the attributes of love, like art, is to bring harmony and order out of chaos, to introduce meaning and affect where before there was none, to give rhythmic variations, highs and lows to a landscape that was previously flat." ~~ Molly Haskell
---
The U.S. solar industry posted record growth in 2020 despite Covid
March 16, 2021, CNBC News
https://www.cnbc.com/2021/03/16/the-us-solar-industry-posted-record-growth-in-2020...
U.S. solar installations reached a record high in 2020 as favorable economics, supportive policies and strong demand in the second half of the year offset the impact of the coronavirus pandemic. Installations grew 43% year over year, reaching a record 19.2 gigawatts of new capacity, according to a report released Tuesday from the Solar Energy Industries Association and Wood Mackenzie. In the fourth quarter alone, the U.S. added just over 8 GW of capacity — a quarterly record. That's more than the capacity added in all of 2015, which was 7.5 GW. California, Texas and Florida were the top three states for annual solar additions for the second year running. Virginia and North Carolina rounded out the top five. In the U.S., solar represented 43% of all new electricity generating capacity added in 2020, its largest ever share of new generating capacity. Solar is also the cheapest form of new power in many places. "Residential solar sales continue to exceed expectations as loan providers roll out attractive products, interest in home improvement surges, and customers suffering through power outages from extreme weather events seek energy resilience," the report said. The report also looked for the first time at growth forecasts through 2030, projecting that the U.S. solar market will quadruple from current levels by the end of the decade. The growth is expected to be spread across markets as customers, utilities, states and corporations push to decarbonize the grid.
Note: Explore a treasure trove of concise summaries of incredibly inspiring news articles which will inspire you to make a difference.
---
The homecoming queen gave away her crown to comfort a grieving family and set an example for us all
October 8, 2021, CNN News
https://edition.cnn.com/2021/10/07/us/homecoming-queen-crown-student/index.html
Brittany Walters made a promise to her mother the day she passed away from cancer: Brittany and her father would go to homecoming, where the high school senior was nominated for queen. Walters, who aspires to become a nurse, didn't win homecoming queen that night, but thanks to an act of kindness that has shined a healing light on a grieving family and community, she ended the night in a crown. Senior Nyla Covington was voted homecoming queen by fellow students at a school football game in late September. But moments after being crowned, [she] felt called to crown someone else. After asking permission from school officials to do so, Covington walked over to Walters, standing beside her cowboy hat-clad father, and put the crown on her. "I just felt like it was something that was put on my heart," Covington told CNN. "It was really just for her, to bring up her day a little bit, and she'd rather have her mom than a crown... but the point was, I was telling her that she was her mom's queen and I was just letting her know that she was loved by many and especially me." "I just felt so like so much love from her, and I just felt so much love for her and the whole school," Walters said of Covington. "As soon as I got off the field, I just got hundreds of hugs from every single person in the stands." There were tears on and off the field. Forrest County AHS School's principal Will Wheat tells CNN he is proud of the young women. "That wasn't preplanned, this was all on the kids, that's the beautiful thing about it," Wheat said.
Note: Watch a short video on this beautiful act of compassion that also crossed races as Covington is black and Walters is white. Explore a treasure trove of concise summaries of incredibly inspiring news articles which will inspire you to make a difference.
---
ABB launches world's fastest charger to plug into surging e-car market
September 30, 2021, Reuters
https://www.reuters.com/business/autos-transportation/abb-launches-worlds-fastest...
ABB has launched the world's fastest electric car charger, the Swiss engineering company said on Thursday, to plug into the booming demand for electric cars made by Tesla, Hyundai and other automakers. The company is launching the new Terra 360 modular charger as it presses ahead with plans to float its electric vehicle (EV) charging business, which could be valued around $3 billion. The device can charge up to four vehicles at once, and can fully charge any electric car within 15 minutes, ABB said, making it attractive to customers worried about charging times which can run to several hours. "With governments around the world writing public policy that favours electric vehicles and charging networks to combat climate change, the demand for EV charging infrastructure, especially charging stations that are fast, convenient and easy to operate, is higher than ever," said Frank Muehlon, president of ABB's E-mobility Division. Globally the number of electric vehicles registered increased by 41% during 2020 to 3 million cars, despite the pandemic-related downturn in the total number of new cars sold last year. The growth trend has accelerated in 2021, with electric car sales rising by 140% in the first three months of the year. ABB's Terra 360, which can deliver a charge giving 100 kms (62 miles) of range in less than three minutes, will be available in Europe by the end of the year. The United States, Latin America and the Asia Pacific regions are due to follow in 2022.
Note: Explore a treasure trove of concise summaries of incredibly inspiring news articles which will inspire you to make a difference.
---
How Finland Solved Homelessness
January 30, 2019, Huffington Post
https://www.huffingtonpost.com/entry/homelessness-finland-housing-first_us_5c...
Finland's much-lauded "housing first" approach ... has been in place for more than a decade. The idea is simple. To solve homelessness you start by giving someone a home, a permanent one with no strings attached. If they want to drink, they can; if they want to take drugs, that's fine too. Support services are made available to treat addiction, mental health and other problems, and to help people get back on their feet, from assisting with welfare paperwork to securing a job. The housing in Finland is a mix of designated standard apartments sprinkled through the community, and supported housing: apartment blocks with on-site services, built or renovated specifically for chronically homeless people. Formerly homeless residents ... pay rent from their own pockets or through the benefits afforded by Finland's relatively generous welfare state. The approach is working. As homelessness rises across Europe, Finland's numbers are falling. In 1987, there were around 18,000 homeless people. In 2017, there were 7,112 homeless people, of which only 415 were living on the streets or in emergency shelters. The vast majority (84 percent) were staying temporarily with friends or relatives. Between 2008 and 2015, the number of people experiencing long-term homelessness dropped by 35 percent. While it's expensive to build, buy and rent housing for homeless people, as well as provide the vital support services, the architects of the policy say it pays for itself. Studies have found housing one long-term homeless person saves society around €15,000 ($17,000) a year ... due to a reduction in their use of services such as hospital emergency rooms, police and the criminal justice system.
Note: Explore a treasure trove of concise summaries of incredibly inspiring news articles which will inspire you to make a difference.
---
The worldview-changing drugs poised to go mainstream
September 6, 2021, BBC News
https://www.bbc.com/future/article/20210906-what-if-everyone-took-psychedelics
In the last 10 years, psychedelic drugs like LSD, magic mushrooms, DMT, a host of "plant medicines" – including ayahuasca, iboga, salvia, peyote – and related compounds like MDMA and ketamine have begun to lose much of their 1960s-driven stigma. Promising clinical trials suggest that psychedelics may prove game-changing treatments for depression, PTSD and addiction. The response from the psychiatric community ... has been largely open-armed. The drugs may well mark the field's first paradigm shift since SSRIs in the 1980s. In 2017, for example, the US Food and Drug Administration designated MDMA a "breakthrough therapy", which meant it would be fast-tracked through to the second stage of Phase-3 trials. Psychedelics remain Schedule-1 drugs federally in the US and Class-A in the UK, but rules are relaxing. This wave of psychedelic enthusiasm in psychiatry isn't the first. They were originally heralded as wonder drugs in the 1950s. Across some 6,000 studies on over 40,000 patients, psychedelics were tried as experimental treatments for an extraordinary range of conditions: alcoholism, depression, schizophrenia, criminal recidivism, childhood autism. And the results were promising. From as little as a single LSD session, studies suggested that the drug relieved problem drinking for 59% of alcoholic participants. Experimenting with lower, so-called "psycholytic" doses, many therapists were amazed by LSD's power as an adjunct to talking therapy.
Note: Read more about the healing potentials of mind-altering drugs. Explore a treasure trove of concise summaries of incredibly inspiring news articles which will inspire you to make a difference.
---
Magic Mushrooms May Be the Biggest Advance in Treating Depression Since Prozac
September 22, 2021, Newsweek
https://www.newsweek.com/2021/10/01/magic-mushrooms-may-biggest-advance-treating...
For most of his adult life, Aaron Presley, age 34, felt like a husk of a person, a piece of "garbage." Then, all at once, the soul-crushing, depressive fog started to lift, and the most meaningful experience of his life began. The turning point for Presley came as he lay on a psychiatrist's couch at Johns Hopkins University. He had consumed a large dose of psilocybin, the active ingredient in what's more commonly known as magic mushrooms, and entered a state that could best be described as lucid dreaming. Visions of family and childhood triggered overwhelming and long-lost feelings of love, he says. Presley was one of 24 volunteers taking part in a small study aimed at evaluating the effectiveness of a combination of psychotherapy and this powerful mind-altering drug to treat depression—an approach that, should it win approval, could be the biggest advance in mental health since Prozac in the 1990s. Depression ... affects 320 million people around the world. Roughly one-third of those who seek treatment won't respond to verbal or conventional drug therapies. Magic-mushroom therapy is offering some hope for these hopeless cases. In the Hopkins study, published last year in JAMA Psychiatry, the therapy was four times more effective than traditional antidepressants. Two-thirds of participants showed a more-than 50-percent reduction in depression symptoms after one week; a month later, more than half were considered in remission, meaning they no longer qualified as being depressed.
Note: Read more about the healing potentials of mind-altering drugs. Explore a treasure trove of concise summaries of incredibly inspiring news articles which will inspire you to make a difference.
---
The unexpected magic of mushrooms
March 15, 2019, BBC News
https://www.bbc.com/future/article/20190314-the-unexpected-magic-of-mushrooms
[Jim] Anderson is standing in an unassuming patch of woodland in Crystal Falls, in Michigan's Upper Peninsula. He is revisiting an organism living under the forest floor that he and his colleagues discovered nearly 30 years ago. This is the home of Armillaria gallica, a type of honey mushroom. When Anderson and his colleagues visited Crystal Falls in the late 1980s, they discovered that what at first appeared to be a rich community of Armillaria gallica flourishing beneath the mulch of leaf litter and top soil of the forest floor was – in fact – one giant individual specimen. They estimated it covered an area about 91 acres, weighed 100 tonnes and was at least 1,500 years old. Analysis produced [a] surprising insight, one that could help us humans in our fight against ... cancer. The Canadian researchers discovered what may be the secret behind the Armillaria gallica's extraordinary size and age. It appears the fungus has an extremely low mutation rate – meaning it avoids potentially damaging alterations to its genetic code. As organisms grow, their cells divide into two to produce new daughter cells. Over time, the DNA in the cells can become damaged leading to errors, known as mutations, creeping into the genetic code. This is thought to be one of the key mechanisms that causes aging. But it seems the Armillaria gallica in Crystal Falls might have some inbuilt resistance to this DNA damage.
Note: Explore a treasure trove of concise summaries of incredibly inspiring news articles which will inspire you to make a difference.
---
"The Price of Free" star Kailash Satyarthi says consumers have the power to end child slavery
November 29, 2018, CBS News
https://www.cbsnews.com/news/the-price-of-free-star-kailash-satyarthi-says-co...
Nobel Peace Prize winner Kailash Satyarthi wants consumers to ask more questions. Satyarthi stars in the new documentary, "The Price of Free," in which he rescues child slaves in India who work in factories, some of which supply U.S. stores. He told CBS News, "For every product, consumers can ask this question to the brand or shopkeepers, 'How can you guarantee that they are truly made without child labor?' That can be the starting point ... When consumers start asking questions, then [stores] have to find answers." Satyarthi said consumers have the power to hold businesses accountable for their practices. "It would not be too difficult to write to president of a company and ask, 'How will you ensure that your products are made without child labor?'" he said. "This is their moral and legal responsibility to ensure that no child exploit or labor is engaged. Brands cannot just escape." Satyarthi began his work freeing child slaves in India in 1981 and says he has saved more than 85,000 children since then. He has expanded his work to reach children around the world who are touched by not just slavery, but also trafficking, sexual abuse and other types of violence. The children come from poor families who are told they will be paid and taken care of; instead, they become enslaved under poor working conditions. He said that beyond the rescues, his organizations make sure the children have the social and educational support they need through government services before they are released.
Note: Why have so few ever heard of this most amazing, courageous man who has risked his life countless times to rescue tens of thousands of children from slave labor? After surviving numerous beatings and the murder of two of his colleagues, Satyarthi won the Nobel Peace Prize in 2014 for creating a global network focused on fighting for the rights of over 100 million child workers worldwide and rescuing the many millions still held as slave labor in almost every country in the world. Don't miss the moving documentary on Sartyarthi and his work titled "The Price of Free."
---
England's crop circle controversy
August 23, 2021, BBC News
https://www.bbc.com/travel/article/20210822-englands-crop-circle-controversy
South-west England is the world capital of crop circles. They are particularly concentrated in the county of Wiltshire, where a treasure trove of ancient history includes the Neolithic sites of Stonehenge and Avebury – both crop circle hotspots. Reports of mysterious patterns appearing in wheat, barley and corn fields in the area began to circulate in the 1970s, but it was in the late '80s that the phenomenon exploded. Circles began to appear more frequently and became far more ornate: some resembled trippy fractals; others rune-like hieroglyphs; others stylised animals recalling those of the Nazca Lines in Peru. The intricacy and size of the formations, coupled with the fact that they would appear overnight, seemingly out of nowhere, baffled locals and farmers alike. In 1996, a crop circle appeared opposite Stonehenge depicting a mathematical fractal called a Julia set; a similar formation that emerged on Milk Hill in 2001 was one of the largest ever, stretching 900ft. A 2008 formation near the Iron Age hill fort of Barbury Castle required decoding by an astrophysicist, who concluded that it was a geometric representation of the first 10 digits of pi. The phenomenon peaked in the 1990s and early 2000s, but continues today; an average of 30 crop circles appear each year in the UK, around 80% of them in Wiltshire. Formations reported in 2021 have included a hexagonal pattern overlaid with spirals in Avebury, and a pattern of concentric "bubbles" in Tidworth Down.
Note: For more along these lines, see concise summaries of deeply revealing news articles on the mysterious nature of reality from reliable major media sources.
---
Note: For summaries of the latest news articles covering deep politics and censored news, click here. For summaries of the most important news articles ever along these lines, click here.
Don't miss our treasure trove of inspiring resources
Kindly support this work of love: Donate here
Explore the mind and heart expanding websites managed by the nonprofit PEERS network:
Subscribe here to one of the two popular PEERS email lists