Talking with Plants

, $70,000 for All Employess, China Now Malaria Free
Inspiring News Articles
October 8, 2021

Hey wonderful friends,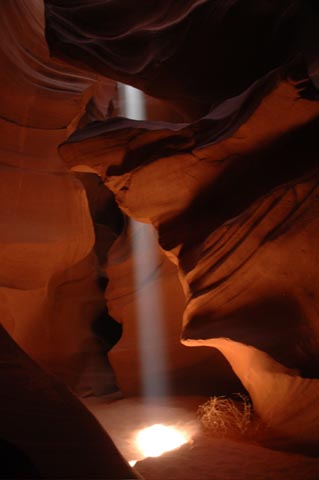 Explore below key excerpts of inspiring news articles with great information on people attempting to talk with plants by various methods, the stunning success of a choice Gravity Payments' CEO Dan Price made to decrease his own compensation and increase worker pay, the World Health Organization's finding that China is now malaria-free, and more.
Each inspiring excerpt is taken verbatim from the media website listed at the link provided. If any link fails, click here. The key sentences are highlighted in case you just want to skim. Please spread the inspiration and have a great one!
With sacred love and warm wishes,
Fred Burks for the PEERS websites
Awesome online courses: PEERS has developed several highly praised online courses which have  not only helped to educate and inspire thousands, many have said their lives were transformed in remarkable ways. The courses bring together the very best of WantToKnow.info and other PEERS websites and weave this material into a beautiful tapestry. Explore these free courses on this webpage  and read the rave reviews of those who have taken the Transformation Course.
Quote of the week: "Everything that irritates us about others can lead us to an understanding of ourselves."  ~~ Carl Jung
---
The people who believe plants can talk
August 31, 2021, BBC News
https://www.bbc.com/future/article/20210831-the-people-who-believe-plants-can-talk
Laura Beloff's plant seemed to be clicking. She had rigged its roots up to a contact microphone in order to detect faint, high-pitched clicks in the soil. With the help of software she had written for her computer, the frequency of the clicks had been lowered, making them audible to humans. Beloff first had the idea of listening to her plants' roots after reading about experiments by Monica Gagliano. Over the last decade or so, Gagliano, at the University of Western Australia, has published a series of papers that suggest plants have an ability to communicate, learn and remember. She has long argued that scientists should pay greater attention to the fact that plants can transmit and retrieve information acoustically. In a 2017 study, Gagliano and colleagues showed that plants appear to be able to sense the sound of water vibrating via their roots, which may help them to locate it underground. And Gagliano has also raised eyebrows with claims that, in non-experimental settings, she has heard plants speak to her using words. She says that this experience is "outside the strictly scientific realm" and that a third-party observer would not be able to measure the sounds she heard with laboratory instruments. But she is quite certain that she has perceived plants speaking to her on multiple occasions. "I have been in situations where not just me but several others in the same space heard the same thing," she says. But the precise mechanisms through which plants might perceive or sense sound remain mysterious.
Note: Explore a treasure trove of concise summaries of incredibly inspiring news articles which will inspire you to make a difference.
---
CEO on why giving all employees minimum salary of $70,000 still "works" six years later: "Our turnover rate was cut in half"
September 16, 2021, CBS News
https://www.cbsnews.com/news/dan-price-gravity-payments-ceo-70000-employee-minimum-wage/
It was six years ago when CEO Dan Price raised the salary of everyone at his Seattle-based credit card processing company Gravity Payments to at least $70,000 a year. Price slashed his own salary by $1 million to be able to give his employees a pay raise. He was hailed a hero by some and met with predictions of bankruptcy from his critics. But that has not happened; instead, the company is thriving. "So you've almost doubled the number of employees?" CBS News' Carter Evans asked. "Yeah," Price replied. He said his company has tripled and he is still paying his employees $70,000 a year. "How much do you make?" asked Evans. "I make $70,000 a year," Price replied. To pay his own bills, Price downsized his life, sold a second home he owned, and tapped into his savings. According to the Economic Policy Institute, average CEO compensation is 320 times more than the salaries of their typical workers. "This shows that isn't the only way for a company to be successful and profitable," Hafenbrack said. "Do you pay what you can get away with? Or do you pay what you think is ideal, or reasonable, or fair?" Price said despite the success his company has had with the policy, he wishes other companies would follow suit. Bigger paychecks have lead to fiercely loyal employees. "Our turnover rate was cut in half, so when you have employees staying twice as long, their knowledge of how to help our customers skyrocketed over time and that's really what paid for the raise more so than my pay cut," said Price.
Note: Explore a treasure trove of concise summaries of incredibly inspiring news articles which will inspire you to make a difference.
---
China declared officially malaria-free by WHO
June 30, 2021, BBC News
https://www.bbc.com/news/world-asia-china-57670189
The World Health Organization (WHO) has declared China malaria-free, after a 70-year effort to wipe it out. China used to report 30 million cases a year during the 1940s. Since then, eradication efforts have driven down case numbers. The country used various methods to break the cycle of transmission of the parasite via mosquitos. The WHO said the country had now gone four years without registering a case, giving it malaria-free certification. China's success was hard-earned, said WHO Director-General Tedros Adhanom Ghebreyesus, and came only after decades of targeted and sustained action. Although preventable and mostly curable if diagnosed and treated promptly, the World Health Organization estimates there were 229 million cases of malaria worldwide in 2019 and 409,000 deaths. Around 94% of all infections were reported in Africa. China's government has brought malaria cases down by using anti-malarial drugs, spraying mosquito breeding grounds, and distributing insecticide-treated nets. Countries can apply to the WHO for certification as malaria-free after they report four consecutive years of no indigenous cases. They must then present evidence of this, and demonstration their ability to prevent any future outbreak. According to the WHO, China has become the 40th country to be declared malaria-free.
Note: Explore a treasure trove of concise summaries of incredibly inspiring news articles which will inspire you to make a difference.
---
In Sweden, Trash Heats Homes, Powers Buses and Fuels Taxi Fleets
September 21, 2018, New York Times
https://www.nytimes.com/2018/09/21/climate/sweden-garbage-used-for-fuel.html
In a cavernous room filled with garbage, a giant mechanical claw reaches down and grabs five tons of trash. As a technician in a control room maneuvers the spiderlike crane, the claw drops its moldering harvest down a 10-story shaft into a boiler that is hotter than 1,500 degrees Fahrenheit. The process continues 24 hours a day to help fuel this power plant run by Tekniska Verken, a municipal government company in Linköping, a city 125 miles south of Stockholm. It is one of Sweden's 34 "waste-to-energy" power plants. Instead of burning coal or gas, this power plant burns trash. Sweden is known for strikingly reducing the trash sent to its landfills. Less than 1 percent of household waste in this Scandinavian country finds it way to landfills, according to Avfall Sverige, the Swedish Waste Management and Recycling association. Trash accounts for a small portion of Sweden's overall power supply; hydro and nuclear energy generate about 83 percent of Sweden's electricity, and wind generates another 7 percent. But garbage supplies much of the heat during cold months for the country's nearly 10 million residents. Energy from trash equals the heating demand of 1.25 million apartments and electricity for 680,000 homes, according to Avfall Sverige. Along with heat and electricity, Tekniska Verken produces methane biogas from 100,000 tons of food and organic waste each year. This biogas runs more than 200 city buses in the county, as well as fleets of garbage collection trucks, and some taxis and private cars.
Note: Why aren't other countries racing to embrace this amazing technology which remediates the huge trash problem? Explore a treasure trove of concise summaries of incredibly inspiring news articles which will inspire you to make a difference.
---
We're 'interrupting violence' in Minneapolis, one lawn chair at a time
September 8, 2021, Washington Post
https://www.washingtonpost.com/opinions/2021/09/08/were-interrupting-violence-minneapolis...
On May 28, Gloria Howard, an elder with Shiloh Temple, opened a lawn chair and sat down on one of the most dangerous street corners in North Minneapolis. Every day since, as part of the 21 Days of Peace community organizing project, she and others like her in our city have sat on street corners that are threatened by violence. Through the simple act of publicly taking a seat — staking their claim to a peaceful neighborhood by interrupting violence — they have undoubtedly saved lives. The campaign began after three children were shot in Minneapolis over a period of a few weeks: 6-year-old Aniya Allen, 9-year-old Trinity Ottoson-Smith and 10-year-old Ladavionne Garrett Jr. Aniya and Trinity died; Ladavionne was critically injured. Tragic stories such as theirs are occurring in cities across the country, as alarm bells ring in city halls and state capitols about rising violent crime. The problem is due in large part to a loss of trust between communities and law enforcement; disinvestment in neighborhoods and schools where more help, not less, is needed; and decades of failure to keep guns off the streets. What makes this simple act of sitting apparently so powerful? The people sitting on these corners in their chairs are members of the community. We know our young people, and they know us. But more important, we represent one of the strongest bastions of moral authority left in these areas: the Black church. We draw on the power of congregation — of family, of friends and of community — to try to interrupt the violence.
Note: Explore a treasure trove of concise summaries of incredibly inspiring news articles which will inspire you to make a difference.
---
How a holistic approach helps India's beggars build a better life
September 9, 2021, The Guardian (One of the UK's leading newspapers)
https://www.theguardian.com/global-development/2021/sep/09/i-feel-more-secure-how-a...
Pandit Tulsidas, 52, was resting under a tree by a road junction in Jaipur, Rajasthan, where he had begged for years. When an official approached him about a government scheme that would teach him job skills, he rejected the offer. "But when he told me I was guaranteed a job, I accepted," he says, fearing that otherwise: "After the training, I'd end up back on the streets, because how can I eat without an income?" Six months on and Tulsidas works at a snack stand outside a Jaipur hospital. Getting people off the streets is usually done by bundling them into a police van and hauling them away to a crowded, dirty shelter. Keeping them off the streets is a problem India has so far failed to crack. The Rajasthan Skill and Livelihood Development Corporation (RSLDC) has developed a four-month scheme for 100 men interested in developing their skills and who have families to support. After an assessment, it's established that some can cook, some know a little bookkeeping, others can bake and so on. For four months, trainers then work to build on these skills. Employers are enlisted to provide jobs and can visit the training centre. The men are given shelter and food and receive 230 rupees (£2.30) a day, slightly more than India's minimum wage. Without counselling, many of the men would drop out. Rakesh Jain, RSLDC's deputy general manager, believes it is a crucial aspect of rehabilitation. "The counselling is as important as the training," says Jain. It is this holistic aspect that accounts for its initial success.
Note: Explore a treasure trove of concise summaries of incredibly inspiring news articles which will inspire you to make a difference.
---
Tiny Home Village offers path out of homelessness
September 1, 2021, Christian Science Monitor
https://www.csmonitor.com/USA/Society/2021/0901/Tiny-Home-Village-offers-path-out-of...
Having learned from other cities' attempts to address homelessness, Albuquerque, New Mexico, has opened a village of tiny homes (THV). It hopes fostering a sense of community will prepare residents for permanent housing. But villagers aren't supposed to spend too much time in their new homes. The center of the community is the "Village House," where residents can cook, do laundry, hold meetings, go to the library, and watch television. They also do chores and help run the village. When people experiencing homelessness move off the street, "they lose [their] community," says Ilse Biel, resource manager for the THV. "It takes forever to forge a new community." "With this model we're almost trying to force the issue," she adds. The THV provides access to an occupational therapist and psychiatric nurse, as well as volunteers who help residents with computer skills, résumé building, and mock interviews. What Henry Esquivel likes most about his new house is the blast of cold air it delivers when he walks in. It's a big change from the Ford F-150 he used to sleep in. It's more spacious too, despite his new house being just one room. And it comes with neighbors – all of whom, like him, recently experienced homelessness. A few doors down is Mark Larusch. The father of three has potted plants and an Adirondack chair on his patio. A few doors further away is the woman whose large, black Labrador, Dottie, greets Mr. Esquivel excitedly every day.
Note: Explore a treasure trove of concise summaries of incredibly inspiring news articles which will inspire you to make a difference.
---
This City Makes Sure No One Goes Hungry–Even During COVID
November 9, 2020, Yes! Magazine
https://www.yesmagazine.org/social-justice/2020/11/09/covid-brazil-food-secur...
Nestled on a wide plateau surrounded by the Espinhaco Mountains in southeastern Brazil is the city of Belo Horizonte. The city of 2.5 million is an industrial and technological hub, which had historically led to stark socioeconomic divisions, including high rates of poverty. But while other similarly situated cities around the globe struggle to meet the basic needs of their residents, Belo Horizonte pioneered a food security system that has effectively eliminated hunger in the city. The entire program requires less than 2% of the city's annual budget. Building off Brazil's grassroots Movement for Ethics in Politics, in 1993 Belo Horizonte enacted a municipal law that established a citizen's right to food. Today, Belo Horizonte's food security system comprises 20 interconnected programs that approach food security in sustainable ways. When the novel coronavirus pandemic hit Brazil in February, Belo Horizonte was well-positioned to address at least one attendant issue of the pandemic: The city already had a substantial infrastructure for distributing fresh, healthy food at low or no-cost to the vast majority of its residents. As Brazil's COVID-19 cases skyrocketed and the need became greater, businesses, nonprofits, and individuals offered financial and distribution support to expand the existing food security network, including increasing the number of open-air markets and restaurants available to distribute food to those in need.
Note: Why hasn't this most inspiring news been reported widely in the major media? Explore a treasure trove of concise summaries of incredibly inspiring news articles which will inspire you to make a difference.
---
Note: For summaries of the latest news articles covering deep politics and censored news, click here. For summaries of the most important news articles ever along these lines, click here.
Don't miss our treasure trove of inspiring resources
Kindly support this work of love: Donate here
Explore the mind and heart expanding websites managed by the nonprofit PEERS network:
Subscribe here to one of the two popular PEERS email lists