Alzheimer's Drug Alters Disease's Trajectory, 4-Day Workweek Shows Promise, Tsunami Survivors Make Dolls to Rekindle Hope
Inspiring News Articles
October 21, 2022
Hey wonderful friends,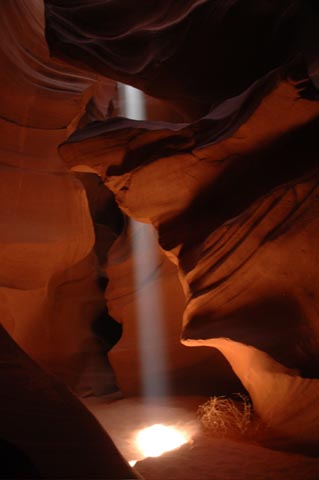 Explore below key excerpts of inspiring news articles with great information on evidence that an experimental Alzheimer's drug can alter this disease's trajectory for the better, how a 4-day workweek shows promise in experiments in Britain and Belgium, and an enterprising woman who helped rekindle hope in tsunami survivors by encouraging them make tiny doll, and more.
Each inspiring excerpt is taken verbatim from the media website listed at the link provided. If any link fails, click here. The key sentences are highlighted in case you just want to skim. Please spread the inspiration and have a great one!
With sacred love and warm wishes,
Fred Burks for the PEERS websites
Special note: If you've ever had the feeling your soul might not be from this planet, you might enjoy this interview. The mind-bending documentary "Supernatural" shows that we are all more powerful than we might think. Watch a highly inspiring 5-minute video of an autistic boy with incredible talent.
Quote of the Week: "What is to give light must endure burning. Compassion hurts. When you feel connected to everything, you also feel responsible for everything. You can not turn away. Your destiny is bound to the destinies of others. You must either learn to carry the Universe or be crushed by it. You must grow strong enough to love the world, yet empty enough to sit down at the same table with its worst horrors." ~~ Andrew Boyd
Video of the Week: The amazing and inspiring documentary "Human" is a most profound collection of breathtaking images and evocative video stories featuring people from all walks of life sharing with deep vulnerability of their respective journeys. These stories are not only highly thought provoking, they will likely nudge you into some deep soul searching about your own life. Don't miss this most beautiful masterpiece.
---
Success of experimental Alzheimer's drug hailed as 'historic moment'
September 28, 2022, The Guardian (One of the UK's Leading Newspapers)
https://www.theguardian.com/society/2022/sep/28/alzheimers-disease-progression...
An experimental drug has slowed the rate of decline in memory and thinking in people with early Alzheimer's disease. The cognition of Alzheimer's patients given the drug, developed by Eisai and Biogen, declined by 27% less than those on a placebo treatment after 18 months. This is a modest change in clinical outcome but it is the first time any drug has been clearly shown to alter the disease's trajectory. "This is a historic moment for dementia research, as this is the first phase 3 trial of an Alzheimer's drug in a generation to successfully slow cognitive decline," said Dr Susan Kohlhaas, the director of research at Alzheimer's Research UK. "Many people feel Alzheimer's is an inevitable part of ageing. This spells it out: if you intervene early you can make an impact on how people progress." In the study, which enrolled roughly 1,800 patients with early stage Alzheimer's, patients were given twice-weekly infusions of the drug, called lecanemab. It was also shown to reduce toxic plaques in the brain and slow patients' memory decline and ability to perform day-to-day tasks. The results offer a boost to the "amyloid hypothesis", which assumes that sticky plaques seen in the brains of dementia patients play a role in damaging brain cells and causing cognitive decline. A series of previous drug candidates had been shown to successfully reduce levels of amyloid in the brain, but without any improvement in clinical outcomes, leading some to question whether the research field had been on the wrong track.
Note: Explore a treasure trove of concise summaries of incredibly inspiring news articles which will inspire you to make a difference.
---
4-Day Workweek Brings No Loss of Productivity, Companies in Experiment Say
September 22, 2022, New York Times
https://www.nytimes.com/2022/09/22/business/four-day-work-week-uk.html
Most of the companies participating in a four-day workweek pilot program in Britain said they had seen no loss of productivity during the experiment, and in some cases had seen a significant improvement, according to a survey of participants. Nearly halfway into the six-month trial, in which employees at 73 companies get a paid day off weekly, 35 of the 41 companies that responded to a survey said they were "likely" or "extremely likely" to consider continuing the four-day workweek beyond the end of the trial in late November. All but two of the 41 companies said productivity was either the same or had improved. Remarkably, six companies said productivity had significantly improved. Talk of a four-day workweek has been around for decades. In 1956, then-Vice President Richard M. Nixon said he foresaw it in the "not too distant future," though it has not materialized on any large scale. But changes in the workplace over the coronavirus pandemic around remote and hybrid work have given momentum to questions about other aspects of work. Are we working five days a week just because we have done it that way for more than a century, or is it really the best way? More than 3,300 workers in banks, marketing, health care, financial services, retail, hospitality and other industries in Britain are taking part in the pilot, which is one of the largest studies to date. Experiments similar to the one conducted in Britain are being conducted ... in the United States, Canada, Ireland, New Zealand and Australia.
Note: Explore a treasure trove of concise summaries of incredibly inspiring news articles which will inspire you to make a difference.
---
Belgium to offer employees four-day working week
February 16, 2022, Washington Post
https://www.washingtonpost.com/world/2022/02/16/belgium-four-day-work-week/
Belgium is the latest country to announce plans to offer employees the option to request a four-day workweek, as the government seeks to boost flexibility in the workplace amid the coronavirus crisis after what Prime Minister Alexander De Croo said had been two "difficult years." The overhaul of the country's labor laws will give workers more freedom — and the right to ignore their bosses and work emails after working hours, another growing trend in the coronavirus era. The agreement, which was struck by the seven-party coalition federal government, aims "to be able to make people and businesses stronger," De Croo said during a news conference Tuesday, adding that the country was seeking to become "more innovative, sustainable and digital." De Croo said his administration aims to incentivize more people to work. The employment rate in Belgium stood at roughly 71 percent at the end of last year, and the government hopes to increase that proportion to 80 percent by 2030. If trade unions agree, employees can opt to work for a maximum of 10 hours a day to accrue hours that will help them earn a three-day weekend. Previously, workdays were capped at eight hours. They can also choose to work more during one week and less the next. Employees will not be paid any less, and the decision will be theirs to make. "This has to be done at the request of the employee, with the employer giving solid reasons for any refusal," Labor Minister Pierre-Yves Dermagne said.
Note: Explore a treasure trove of concise summaries of incredibly inspiring news articles which will inspire you to make a difference.
---
Tsunamika, the dolls that give voice to the ocean, livelihood to women
November 10, 2019, CNBC (India affiliate)
https://www.cnbctv18.com/buzz/tsunamika-the-dolls-that-give-voice-to-the-ocean...
She gave birth to Tsunamika, the doll that brought hope to hundreds of women who had lost everything in their life to the devastating 2004 tsunami that hit the southern India coast. Fifteen years down the line, she, again through Tsunamika is giving hope to the same ocean that once took away much from many. Uma Prajapati, 50, an entrepreneur-cum-social activist, who built the fashion garment company Upasana Design Studio in Auroville, now plans to carry out her business to sustain the future of the planet. Prajapati's mission is now to protect the environment and promote sustainable living for those dependent on it. Her fashion garments only uses khadi, organic cotton and handloom. "When I visited the tsunami-affected fishing villages in Puducherry, I saw the women staring emptily and silent. It suddenly struck me to ask them whether they would like to make dolls. My idea was to make them to focus on something else and ignite the fire of hope in their minds." When the fisherwomen agreed, Prajapati brought loads of garment waste from Upasana and taught them how to make tiny dolls - these were named 'Tsunamika'. She took the doll idea to several fishing villages in Puducherry and soon had thousands of dolls on hand giving rise to the concept of a 'gift economy'. The Tsunamika dolls are not sold but given as gifts. The recipient of the gift or others can make a donation as per their capacity. Donations received were used for making more dolls and payments made to the fisherwomen.
Note: See this webpage for more on this inspiring story. Explore a treasure trove of concise summaries of incredibly inspiring news articles which will inspire you to make a difference.
---
Goodbye, Columbus? Here's what Indigenous Peoples' Day means to Native Americans
October 10, 2022, NPR
https://www.npr.org/2021/10/11/1044823626/indigenous-peoples-day-native...
For only the second time, a U.S. president has officially recognized Indigenous Peoples' Day. President Biden issued a proclamation on Friday to observe this Oct. 10 as a day to honor Native Americans, their resilience and their contributions to American society throughout history, even as they faced assimilation, discrimination and genocide spanning generations. The move shifts focus from Columbus Day, the federal holiday celebrating Christopher Columbus, which shares the same date as Indigenous Peoples' Day this year. The idea was first proposed by Indigenous peoples at a United Nations conference in 1977 held to address discrimination against Natives. But South Dakota became the first state to replace Columbus Day with Indigenous Peoples day in 1989. Ten states and Washington, D.C., now recognize Indigenous Peoples' Day via proclamation. More than 100 cities celebrate the day, with many of them having altogether dropped the holiday honoring Columbus to replace it with Indigenous Peoples' Day. Oregon marked its first statewide recognition of Indigenous Peoples' Day, in place of Columbus Day, in 2021 after its legislature passed a bill brought by its Indigenous lawmakers. Rep. Tawna Sanchez, one of those lawmakers, said the movement to recognize the day is an ideal time to capitalize on the momentum of political recognition. "History is always written by the conqueror," said Sanchez. "How do we actually tell the truth about what happened?"
Note: Explore a treasure trove of concise summaries of incredibly inspiring news articles which will inspire you to make a difference.
---
Can plants think? The burgeoning field of plant neurobiology has a lot to say on the matter
September 30, 2022, Salon
https://www.salon.com/2022/09/30/can-plants-think-the-burgeoning-field-of-plant...
Recent research suggests that plants are far from the stationary automatons that most of us think of them as. And though they don't have brains in the same way most animals do, plants seem to possess a different set of evolutionary tools that suggest they may experience consciousness, albeit in a radically different way from us. Dr. Paco Calvo has an upcoming book, co-authored with Natalie Lawrence, called "Planta Sapiens: Unmasking Plant Intelligence." Calvo works at the MINT Lab (Minimal Intelligence Lab) at the University of Murcia in Spain. "Sentience, we may say, makes sense for life, as an essential underpinning to the business of living," Calvo explained. "And it is very unlikely that plants are not far more aware than we intuitively assume." To the "skeptics" who insist that consciousness must be tied to a central nervous system, and that plants would not need to evolve consciousness in the first place, "even if 'consciousness', as understood in vertebrates, is generated by complex neuronal systems, there is no objective way of knowing that subjective experience has not evolved with entirely different kinds of hardware in other organisms," Calvo argued. "We have no evidence to conclude that no brain means no awareness. It is certainly true that we cannot yet know if plants are conscious. But we also cannot assume that they are not." Calvo added, "Plants ... might well have significant conscious experience, although there is no way for us to intuit it nor for them to communicate it to us."
Note: Explore a treasure trove of concise summaries of incredibly inspiring news articles which will inspire you to make a difference.
---
Child Psychiatrist Says Past-Life Memories Not So Uncommon in Kids
July 25, 2006, ABC News
https://abcnews.go.com/amp/GMA/story?id=2232830
From the ages of 2 to 6, James Leininger seemed to recall in striking detail a "past life" he had as a World War II Navy pilot who was shot down and killed over the Pacific. The boy knew details about airplanes and about pilot James Huston Jr. that he couldn't have known. James' parents say he also had terrible nightmares about a plane crashing and a "little man" unable to get out. James, now 8, stills loves airplanes, but he is free of those haunting images of the pilot's death. Jim Tucker, a child psychiatrist and medical director of the Child and Family Psychiatric Clinic at the University of Virginia, is one of the few researchers to extensively study the phenomenon of children who seem to have memories of past lives. He says James' case is very much like others he has studied. "At the University of Virginia, we've studied over 2,500 cases of children who seem to talk about previous lives when they're little," Tucker said. "They start at 2 or 3, and by the time they're 6 or 7 they forget all about it and go on to live the rest of their lives." Tucker -- the author of Life Before Life: A Scientific Investigation of Children's Memories of Previous Lives -- has seen cases like James' where children make statements that can be verified and seem to match with a particular person. "It means that this is a phenomenon that really needs to be explored," Tucker said. "James is one of many, many kids who have said things like this." While about three-fourths of Americans say they believe in paranormal activity, 20 percent believe in reincarnation, according to a 2005 Gallup poll.
Note: Watch an engaging ABC News video clip of this incredible story. Then enjoy an even better Fox News clip. Read an excellent online lesson presenting powerful evidence of past lives and more.
---
Strongest Dad in the World
June 20, 2005, Canadian Runner/Sports Illustrated
https://web.archive.org/web/20060523211016/http://www.canadianrunner.com/cont...
Eighty-five times [Dick Hoyt has] pushed his disabled son, Rick, 26.2 miles in marathons. Eight times he's not only pushed him 26.2 miles in a wheelchair but also towed him 2.4 miles in a dinghy while swimming and pedaled him 112 miles in a seat on the handlebars -- all in the same day. Dick's also pulled him cross-country skiing, taken him on his back mountain climbing and once hauled him across the U.S. on a bike. And what has Rick done for his father? Not much -- except save his life. This love story began in Winchester, Mass., 43 years ago, when Rick was strangled by the umbilical cord during birth, leaving him brain-damaged and unable to control his limbs. "He'll be a vegetable the rest of his life," Dick says doctors told him. But the Hoyts weren't buying it. [Eventually,] rigged up with a computer that allowed him to control the cursor by touching a switch with the side of his head, Rick was ... able to communicate. First words? "Go Bruins!" And after a high school classmate was paralyzed in an accident and the school organized a charity run for him, Rick pecked out, "Dad, I want to do that." Yeah, right. How was Dick, a self-described "porker" who never ran more than a mile at a time, going to push his son five miles? Still, he tried. "Then it was me who was handicapped," Dick says. "I was sore for two weeks." That day changed Rick's life. "Dad," he typed, "when we were running, it felt like I wasn't disabled anymore!"
Note: Don't miss the entire incredibly moving story with links to the Hoyt's beautiful website, inspiring photos, a deeply touching video clip, and lots more on this webpage.
---
Don't miss our treasure trove of inspiring resources
We're $9,400 in the red for the year.
Kindly support this work of love: Donate here
Explore the mind and heart expanding websites managed by the nonprofit PEERS network:
Subscribe here to one of the two popular PEERS email lists