America's Food Forests, Singing in Activism, Finland Library Reimagines Public Spaces
Inspiring News Articles
December 16, 2022
Hey wonderful friends,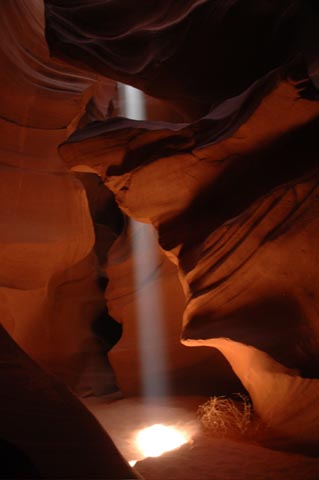 Explore below key excerpts of inspiring news articles with great information on America's food forests providing fresh produce to those in need, the power of singing in activism movements, a library in Finland that functions as a community center and hub for democratic engagement, and more.
Each inspiring excerpt is taken verbatim from the media website listed at the link provided. If any link fails, click here. The key sentences are highlighted in case you just want to skim. Please spread the inspiration and have a great one!
With sacred love and warm wishes,
Fred Burks for the PEERS websites
Special note: 16 months ago 73-year-old PEERS board member Josh Mitterldorf was riding his bicycle when he was hit head on by a speeding SUV coming the other direction. His legs crushed and broken in many places with some doctors recommending amputation. It's a miracle that his vital organs were all spared. It's even more of a miracle that he is now not only walking, but hiking, swimming, climbing over boulders, and planning a hike down the Grand Canyon next year. Read his most inspiring essay on this miraculous recovery at this link.
Quote of the Week: "If only there were evil people somewhere insidiously committing evil deeds, and it were necessary only to separate them from the rest of us and destroy them. But the line dividing good and evil cuts through the heart of every human being. And who is willing to destroy a piece of his own heart?" ~~ Aleksandr Solzhenitsyn
Video of the week: Watch a profound and inspiring video interview with Deborah King, an ICU nurse and PhD nurse professor who experienced two near-death experiences that dramatically changed her life.
---
'It's like a place of healing': the growth of America's food forests
May 8, 2021, The Guardian (One of the UK's Leading Newspapers)
https://www.theguardian.com/environment/2021/may/08/its-like-a-place-of-healing...
America's biggest "food forest" is just a short drive from the world's busiest airport, Atlanta's Hartsfield-Jackson. When the Guardian visits the Urban Food Forest at Browns Mill there are around a dozen volunteers working. Food forests are part of the broader food justice and urban agriculture movement and are distinct from community gardens in various ways. They are typically backed by grants rather than renting plots, usually rely on volunteers and incorporate a land management approach that has a focus on growing perennials. The schemes vary in how they operate in allocating food ... but they are all aimed at boosting food access. Organizers in Atlanta stress that they properly distribute the food to the neighborhoods that the food forest is intended to support and it's not open to the public beyond volunteer workers. Other schemes have areas where the public is free to take what they want. Celeste Lomax, who manages community engagement at the Brown Mills forest and lives in the neighborhood, believes education is key to the forest's success and beams like sunlight when sharing her vision for the fertile soil she tends. "We're using this space for more than just growing food. We have composting, beehives, bat boxes, and this beautiful herb garden where we're teaching people how to heal themselves with the foods we eat. We'll be doing walkthrough retreats and outside yoga. This is a health and wellness place. It's so much more than just free food."
Note: Explore a treasure trove of concise summaries of incredibly inspiring news articles which will inspire you to make a difference.
---
Why Our Movements Need to Start Singing Again
December 4, 2022, Common Dreams
https://www.commondreams.org/views/2022/12/04/why-our-movements-need-start...
Social movements are stronger when they sing. That's a lesson that has been amply demonstrated throughout history, and it's one that I have learned personally in working to develop trainings for activists over the past decade and a half. In Momentum, a training program that I co-founded and that many other trainers and organizers have built over the last seven years, song culture is not something we included at the start. And yet, it has since become so indispensable that the trainers I know would never imagine doing without it again. We developed a session within Momentum devoted to reviving song culture. We named it "Why did we stop singing?" This module teaches how to bring more music to our movements by breaking down common barriers like self-consciousness, discomfort with vulnerability, and lack of a shared repertoire. Once Momentum began incorporating it into its curriculum, "Why did we stop singing?" quickly became one of the most popular parts of the training. Over several years, many of the organization's trainers and leaders worked to develop the module and, as they did, some important lessons emerged. Chief among them: Music is a powerful tool that we have too often neglected in our organizing—and members of our movements are hungry to bring it back. The training was designed to promote a more sustainable culture of direct action, as well as to put traditions of mass protest in dialogue with longer-term models of structure-based organizing.
Note: Explore a treasure trove of concise summaries of incredibly inspiring news articles which will inspire you to make a difference.
---
Helsinki Built a Library That Brings a Whole City Together
December 1, 2022, Reasons to be Cheerful
https://reasonstobecheerful.world/oodi-library-helsinki-future/
When Andy Johansen first visited Helsinki's Oodi Library in early 2020 he was struck with amazement by the elegant three-story mass of wood, steel and glass, and the labyrinth of wonders within it. "I think it's so creative and innovative," says Johansen. Two steel arches span over 100 meters to create a fully enclosed, column-free public entrance space; the timber facade is clad with 33-millimeter-thick Finnish spruce planks. There are all manner of curious, Alice in Wonderland-esque places to sit — or indeed, lie down — while leafing through a book. Among the vast number of amenities, what caught Johansen's attention were the library's 3D printers, laser cutters and equipment to digitally sculpt wood. But over time, he realized that there was a more radical and increasingly rare service that the library provides: a free and egalitarian public space. "Students can sit and study and just hang out," he explains. "Or you can have your kid walking around, playing around. I always spend time there with my daughter. It's more of a cultural space. You don't need to consume anything." Since opening in December 2018, Oodi has begun to write a new chapter in the history of public space. Instead of being merely a repository for books, it is an alternative working and learning space, a cultural and community center, and a platform for democracy and citizen initiatives. Anyone can enter and use the facilities, many of which are free, without needing to provide ID.
Note: Explore a treasure trove of concise summaries of incredibly inspiring news articles which will inspire you to make a difference.
---
Why Finland has the best schools
March 18, 2016, Los Angeles Times
https://www.latimes.com/opinion/op-ed/la-oe-0318-doyle-finnish...
Finland has a history of producing the highest global test scores in the Western world, as well as a trophy case full of other recent No. 1 global rankings, including most literate nation. In Finland, children don't receive formal academic training until the age of 7. Until then, many are in day care and learn through play, songs, games and conversation. Most children walk or bike to school, even the youngest. School hours are short and homework is generally light. Unlike in the United States, where many schools are slashing recess, schoolchildren in Finland have a mandatory 15-minute outdoor free-play break every hour of every day. Fresh air, nature and regular physical activity breaks are considered engines of learning. One evening, I asked my son what he did for gym that day. "They sent us into the woods with a map and compass and we had to find our way out," he said. In Finland teachers are the most trusted and admired professionals next to doctors. "Our mission as adults is to protect our children from politicians," one Finnish childhood education professor told me. "We also have an ethical and moral responsibility to tell businesspeople to stay out of our building." Skeptics might claim that the Finnish model would never work in America's inner-city schools. But what if the opposite is true? What if high-poverty students are the children most urgently in need of the benefits that, for example, American parents of means obtain for their children in private schools, things that Finland delivers on a national public scale.
Note: For more, read this informative article. Explore a treasure trove of concise summaries of incredibly inspiring news articles which will inspire you to make a difference.
---
Dad Wakes From Coma to Discover Artistic Skills He Never Had Before
November 7, 2022, Yahoo News
https://uk.news.yahoo.com/dad-wakes-month-long-coma-092327320.html
A dad has left medics baffled after waking from a coma with extraordinary artistic talents he never had before - and he's now a professional carpenter and model maker. Moe Hunter, 38, spent more than a month in a coma where his heart even stopped after being diagnosed with a rare form of bacterial meningitis and tuberculosis in his brain. He awoke from brain surgery with no memory but soon left his friends and family gobsmacked when he started to display a special gift he didn't possess before. Moe suddenly discovered he had a newfound creative flair and an inexplicable talent for drawing, painting and model building - despite being 'rubbish' at art at school. He used his new skills to embark on a career as a self-employed carpenter and began building intricate life-size model replicas from the world of TV and film. Married dad-of-one Moe has since sold pieces of his artwork and has displayed his amazing creations at Comic-Con events. Moe said: "I really wasn't creative before in the slightest, in fact people used to laugh at my drawings. "Even to this day some of my family can't believe it. When I spoke to the neurologist he just said 'enjoy it' and said there's so much about the brain they still can't decipher and this is just a phenomenon. I look at all of my stuff now and I'm like 'never in a trillion years could I do this stuff'. I have no idea how it happened. "My doctor said that I was a walking miracle to be able to recover as quickly as I did - but when I started displaying these new artistic talents they were just stumped."
Note: Explore a treasure trove of concise summaries of incredibly inspiring news articles which will inspire you to make a difference.
---
In Barcelona, Kids Bike to School in Large, Choreographed Herds
November 7, 2022, Reasons to be Cheerful
https://reasonstobecheerful.world/students-ditch-school-buses-for-bicycles-in-barcelona/
With breakfast finished and backpacks prepped for the day, children across Spain's Barcelona province strap on their helmets and, at around 8 a.m., head to school not by bus or car, but in a critical mass of bikes dubbed "bicibús." As with traditional bus lines, each bicibús route has stops where other cycling students can join along the way. Parents, teachers and other volunteer adults ride, too, to ensure the kids' safety. Bicibús is just a couple years old, but already more than 1,200 kids pedal 90-plus routes to more than 70 schools across 25 cities in Catalonia. (Barcelona is one of four provinces in the region, in addition to being a major city.) Biking in groups increases awareness of riders on the road, especially where dedicated infrastructure is lacking. And families around the world, from Portland, Oregon to Edinburgh, Scotland, have embraced this commuting alternative. "The idea for bicibús came from the mix of my two passions: the bike and education," says Helena Vilardell, the elementary school teacher who started bicibús in February 2020. She subsequently launched the nonprofit Canvis en Cadena ("change in chain") to widely promote bicycles as a healthier, more sustainable commute for all. Fewer gas-powered vehicles on the road decreases pollutants that contribute to unhealthy air. "I have been working as a teacher for many years. The children in my class who arrive by bike are more active during the first hours, more attentive and participatory," [Vilardell] says.
Note: Explore a treasure trove of concise summaries of incredibly inspiring news articles which will inspire you to make a difference.
---
In 5 Minutes, He Lets the Blind See
November 7, 2015, New York Times
https://www.nytimes.com/2015/11/08/opinion/sunday/in-5-minutes-he-lets-the-bl...
He has restored eyesight to more than 100,000 people, perhaps more than any doctor in history. His patients ... stagger and grope their way to him along mountain trails from remote villages, hoping to go under his scalpel. A day after he operates to remove cataracts, he pulls off the bandages - and, lo! They can see clearly. At first tentatively, then jubilantly, they gaze about. A few hours later, they walk home, radiating an ineffable bliss. Dr. Sanduk Ruit, a Nepali ophthalmologist ... has pioneered a simple cataract microsurgery technique that costs only $25 per patient and is virtually always successful. Indeed, his "Nepal method" is now taught in United States medical schools. In the United States, cataract surgery is typically performed with complex machines. But these are unaffordable in poor countries, so Dr. Ruit [pioneered a] small-incision microsurgery to remove cataracts without sutures. At first, skeptics denounced or mocked his innovations. But then the American Journal of Ophthalmology published a study of a randomized trial finding that Dr. Ruit's technique had exactly the same outcome (98 percent success at a six-month follow-up) as the Western machines. One difference was that Dr. Ruit's method was much faster and cheaper. He founded the Tilganga Institute of Ophthalmology, which ... conducts eye surgery on 30,000 patients annually, [as well as] manufactures 450,000 tiny lenses a year for use in cataract surgery, keeping costs to $3 a lens compared to $200 in the West.
Note: Your direct donation to help this man can cure blindness for many people. Explore a treasure trove of concise summaries of incredibly inspiring news articles which will inspire you to make a difference.
---
Jim Harris Was Paralyzed. Then He Ate Magic Mushrooms.
November 9, 2022, Yahoo News
https://sports.yahoo.com/jim-harris-paralyzed-then-ate-103056289.html
Against all odds, Jim Harris was walking. There he was, at a music festival, getting around with the assistance of a walker, eight months out from a spinal-cord injury that left him paralyzed from the chest down. In November 2014, a snowkiting accident in Chile changed how the mountaineering instructor turned adventure photographer moved through the world. His days ... were now filled with rehabilitation exercises. A friend and former physical therapist invited him to the High Sierra Music Festival. "The disability made me feel like an outsider," he says. Then someone offered him magic mushrooms, which are packed with the psychoactive compound psilocybin. He commandeered an acquaintance's padded knee scooter so he could rest one leg at a time and still sway to the music. In the middle of a switch, he discovered that he could pick up his right foot and pull it back toward his butt. He tapped his right hamstring with a finger and the muscle contracted - a muscle that had been completely unresponsive since his injury, even in the low-gravity environment of a pool, despite eight months of physical therapy. With wonder and some degree of hesitation, he showed his physical-therapist friend. They marveled together at what had been impossible for Harris earlier that day. The next morning, Harris woke up afraid he'd imagined the whole thing, or that he'd lost his newfound ability while he slept, but his hamstring was still firing. The neuromuscular connection that had formed the night before wasn't going anywhere.
Note: Read more about the healing potentials of psychedelic medicine. Explore a treasure trove of concise summaries of incredibly inspiring news articles which will inspire you to make a difference.
Don't miss our treasure trove of inspiring resources
We're $9,400 in the red for the month.
Kindly support this work of love: Donate here
Explore the mind and heart expanding websites managed by the nonprofit PEERS network:
Subscribe here to one of the two popular PEERS email lists