Billions in Medical Debt Erased, All-Terrain Wheelchair, Solar Panels Over Canals
Inspiring News Articles
September 23, 2022
Hey wonderful friends,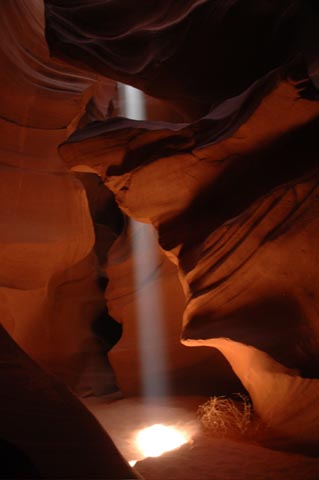 Explore below key excerpts of inspiring news articles with great information on a nonprofit group that wiped out $6.7 billion in medical debt, an all-terrain wheelchair that allowed a man with mobility challenges to visit Machu Picchu, California becoming the first state to install solar panels over canals to fight drought, and more.
Each inspiring excerpt is taken verbatim from the media website listed at the link provided. If any link fails, click here. The key sentences are highlighted in case you just want to skim. Please spread the inspiration and have a great one!
With sacred love and warm wishes,
Fred Burks for the PEERS websites
Special note: Explore exciting developments enabling people to move beyond their five senses.
Video of the week: Watch an excellent 14-minute video on Ivermectin (order on this webpage), the Nobel-prize winning drug which became so controversial during COVID.
Awesome online courses: PEERS has developed several highly praised online courses which have  not only helped to educate and inspire thousands, many have said their lives were transformed in remarkable ways. The courses bring together the very best of WantToKnow.info and other PEERS websites and weave this material into a beautiful tapestry. Explore these free courses on this webpage  and read the rave reviews of those who have taken the Transformation Course.
---
This group's wiped out $6.7 billion in medical debt, and it's just getting started
August 15, 2022, NPR
https://www.npr.org/sections/health-shots/2022/08/15/1093769295/this...
Soon after giving birth to a daughter two months premature, Terri Logan received a bill from the hospital. She recoiled from the string of numbers separated by commas. Then a few months ago … Logan received some bright yellow envelopes in the mail. They were from a nonprofit group [RIP Medical Debt] telling her it had bought and then forgiven all those past medical bills. The nonprofit has boomed during the pandemic, freeing patients of medical debt, thousands of people at a time. Its novel approach involves buying bundles of delinquent hospital bills — debts incurred by low-income patients like Logan — and then simply erasing the obligation to repay them. It's a model developed by two former debt collectors, Craig Antico and Jerry Ashton, who built their careers chasing down patients who couldn't afford their bills. RIP buys the debts just like any other collection company would — except instead of trying to profit, they send out notices to consumers saying that their debt has been cleared. A surge in recent donations — from college students to philanthropist MacKenzie Scott, who gave $50 million in late 2020 — is fueling RIP's expansion. To date, RIP has purchased $6.7 billion in unpaid debt and relieved 3.6 million people of debt. RIP is one of the only ways patients can get immediate relief from such debt, says Jim Branscome, a major donor. "As a bill collector collecting millions of dollars in medical-associated bills in my career, now all of a sudden I'm reformed: I'm a predatory giver," Ashton said.
Note: To understand the corruption in healthcare that results in expensive medical bills, read this revealing 10-page summary of medical doctor Marcia Angell's book The Truth About Drug Companies. To further explore stories that help create the world we want to live in, check out our inspiring news articles collection and our Inspiration Center.
---
California man scales Machu Picchu in off-roading wheelchair
January 7, 2022, San Francisco Chronicle (San Francisco's leading newspaper)
https://www.sfgate.com/california-news/article/California-man...
In 2011, [Ropert Kapen] suffered a brain stem stroke that left him paralyzed. Doctors told his family that he had a 1% chance of survival, and that if he lived, he'd likely be in a vegetative state. Kapen beat those odds. His mental faculties were unscathed, and he slowly regained some movement and speech through therapy. Eventually, he was able to communicate, eat, operate a motorized wheelchair and write a book. He had another big dream, too. "Growing up, I fell in love with hiking, being outdoors and the beauty of nature," he says. That was taken away from him for 10 years, Kapen says, but very recently, a new set of wheels has allowed for his return. It's called the AdvenChair [which] recently enabled Kapen to visit Machu Picchu. The orange, "all-terrain" wheelchair is human-powered and designed to help people with mobility challenges to venture into the wild. Its wheels, tires, brakes and handlebars are all premium mountain bike parts, and the large tires and suspension system offer a comfortable ride. Thanks to a versatile system of pulleys, bars and straps, teams of one to five people can assist in navigating the AdvenChair over just about any landscape. "It's rejuvenating to be outside, especially as a person with a disability, because these resources are not exactly the most accessible," [Isaac] Shannon says. "So when there is a tool that allows a person to be able to experience life in the most average way possible, I think it's healing, and it's nice to be out in nature where you're not around people."
Note: Explore a treasure trove of concise summaries of inspiring news articles, including ones specifically on disabled people who have made their mark in our world.
---
California to install solar panels over canals to fight drought, a first in the U.S.
August 30, 2022, CBS News
https://www.cbsnews.com/news/california-solar-panels-canals-drought...
In an effort to combat the devastating drought conditions hitting California, the Golden State will become the first in the nation to install solar panel canopies over canals. It will consist of an estimated 8,500 feet of solar panels installed over three sections of Turlock Irrigation District (TID) canals in Central California. According to TID, the project aims to use water and energy management hand-in-hand. The project is designed to increase renewable power generation, while reducing water evaporation and vegetative growth in canals. A 2021 University of California, Merced study [revealed] that covering all of the approximately 4,000 miles of public water delivery system infrastructure in the state with solar panels could save an estimated 63 billion gallons of water annually, as well as  result in significant energy and cost savings. "According to the study, the 13 gigawatts of solar power the panels would generate each year would equal about one-sixth of the state's current installed capacity," TID wrote on its website. TID also says the project will also support California Gov. Gavin Newsom's call for 60% of the state's electricity to come from renewable sources by 2030. California has taken multiple steps to combat drought conditions and climate change impacting the state [including moving] forward with a plan to ban the sale of new gas-powered vehicles by 2035. Officials [also] announced that California would receive $310 million in federal funding to address the drought.
Note: To further explore stories that help create the world we want to live in, check out our inspiring news articles collection and our Inspiration Center.
---
Human bones, stolen art: Smithsonian tackles its 'problem' collections
July 27, 2022, Washington Post
https://www.washingtonpost.com/arts-entertainment/2022/07/27...
Last month, the Smithsonian approved the return of 29 exquisite bronze sculptures from the Kingdom of Benin that were looted by the British military in 1897. The attack remains one of the most painful in the long history of colonialism and the return of the priceless objects has become a symbol of the global effort to push museums to face their ugly pasts. [Smithsonian Secretary Lonnie] Bunch was referring to a new collections policy that requires Smithsonian museums to collaborate with the communities represented by their holdings and to return or share ownership of items that might have been previously stolen or acquired under duress. It directs them to make their collections publicly accessible and to fully vet future acquisitions to prevent items with questionable provenance from entering the collection. The updated policy does not require its museums to systemically review their collections, said Undersecretary for Museums and Culture Kevin Gover. A complete review would be a powerful gesture, [university professor Tracy] Ireland said, even as she acknowledged the burden on staff and budget that it would cause. "It means they are still in charge of the narrative," Ireland said. "[A review] is important for source communities who simply do not know what's in these collections, what's missing, what has been buried away. Real ethical action puts the power back in the hands of the communities." While not the first, the Smithsonian's actions still resonate.
Note: To further explore stories that help create the world we want to live in, check out our inspiring news articles collection.
---
Meet the Black Musician Unraveling Generations of Hate
July 21, 2020, Yes! Magazine
https://www.yesmagazine.org/social-justice/2020/07/21/addressing-white-suprem...
As a kid growing up in 1960s Chicago, Daryl Davis was shocked when his parents explained that White children were throwing rocks at him during a Cub Scouts parade because he was Black. This ... left a burning question in Davis' mind: "How can you hate me if you do not know me?" A blues pianist, whose energetic style led him to perform with the likes of Chuck Berry, B.B. King, and Jerry Lee Lewis, Davis would commit his life to seeking out answers to that question, often with his music and his Christian faith as equalizers. But a performance ... in 1983 would leave its mark. He had been approached, after a set, by a member of the audience who told him he had never seen a Black man who could play like Jerry Lee Lewis. That began a conversation that would reveal a surprising truth: The man making the comment was a member of the Ku Klux Klan. This revelation sparked the beginning of a 30-year journey that for Davis involved sitting down with members of the Klan and other White supremacists, attending their rallies and cross burnings—all in a search for answers. By tackling prejudices head-on, Davis believes he succeeded in persuading more than 200 KKK members and other white supremacists to disavow their allegiances. Many became friends, including Scott Shepherd, a former Grand Dragon of the KKK in Tennessee. The two regularly travel together to help shine a light on white supremacy and address the spread of racism through dialogue and education.
Note: Davis' work reforming white supremacists is the subject of an inspiring documentary. Explore a treasure trove of concise summaries of incredibly inspiring news articles which will inspire you to make a difference.
---
Work begins to turn 99,000 hectares in England into 'nature recovery' projects
May 26, 2022, The Guardian (One of the UK'S Leading Newspapers)
https://www.theguardian.com/environment/2022/may/26/work-begins-to-turn...
Up to 99,000 hectares of land in England, from city fringes to wetlands, will be focused on supporting wildlife in five major "nature recovery" projects, the government has said. The five landscape-scale projects in the West Midlands, Cambridgeshire, the Peak District, Norfolk and Somerset aim to help tackle wildlife loss and the climate crisis, and improve public access to nature. They will share an initial £2.4m pot from the Department for the Environment, Food and Rural Affairs and Natural England, for work to create new habitats, manage land for nature and carbon storage and increase footpaths and connect with communities, with further funding expected from other sources and partners. Work in the projects will range from converting farmland into chalk grassland to restoring "dewponds" and managing wetlands and other land sustainably. Projects will also develop plans to work with communities in cities and deprived areas to improve their access to nature, including creating new green areas and improved footpaths and bridleways. The environment minister Rebecca Pow said: "These five projects across England are superb examples of exciting, large-scale restoration that is critically needed to bring about a step-change in the recovery of nature in this country. "They will significantly contribute to achieving our target to halt the decline in species abundance by 2030 and our commitment to protect 30% of our land by 2030, enabling us to leave the environment in a better state than we found it."
Note: To further explore stories that help create the world we want to live in, check out our inspiring news articles collection and our Inspiration Center.
---
S.C. Gives Highest Civilian Honor To Principal Who Got A Walmart Job To Help Students
February 9, 2021, NPR
https://www.npr.org/2021/02/09/965887446/s-c-gives-highest-civilian...
It was supposed to be a secret. But word got out about what North Charleston High School Principal Henry Darby was doing – and the state has now presented him with its highest civilian honor. Darby took on a part-time job at Walmart, stocking shelves from 10 p.m. to 7 a.m., three nights every week. He's been using the paychecks from that work to help make sure kids from his school have food and basic supplies, or help their families pay their bills. Some money has also gone to former students who need help, or to teachers at his school who need a boost. "Principal Darby personifies the best of South Carolina, a selfless person who goes above and beyond for others," Gov. Henry McMaster said on Tuesday. "It was an honor to present him with the Order of the Palmetto yesterday," the governor added. In addition to being a principal, he serves on the Charleston County Council. "I decided to get another job because the kids, they really need help," Darby told the paper, which noted that despite Darby's efforts to stay under the radar, one of his students recognized him on the first night he worked at Walmart. His shifts ended just in time for him to drive to North Charleston High before morning classes started. In the weeks since people realized how much Darby was doing to help others, many have stepped forward both to praise him and to help him raise money for families who need it. Walmart gave his school a $50,000 check. Together, two crowdfunding pages devoted to his cause have raised more than $195,000.
Note: Explore a treasure trove of concise summaries of incredibly inspiring news articles.
---
Political rivals stun voters with unexpected duet
October 19, 2018, CBS News
https://www.cbsnews.com/news/lucy-rogers-vermont-political-rivals-stun-voters...
In Lamoille County, Vermont ... everywhere you look, bursts of Lucy Rogers green, and Zac Mayo red, white and blue. "We don't need as much government," Zac said. He's the Republican. She's the Democrat. "I'm pretty centrally focused on healthcare," Lucy said. They're aggressively competing for a state House seat. Both have visited, or plan to visit, every single home in the district — all 2,000 plus. The locals say they've never seen anything like it. But this highly competitive race took a dramatic turn recently. During their debate ... the candidates asked for a few extra minutes at the end. They stood up from their tables and began moving the furniture. No one knew what was coming. Indeed, what happened at the local library that night was totally unexpected and unprecedented in modern American politics. Political rivals Lucy Rogers and Zac Mayo shocked voters by coming together for a duet." Because we asked them if we could have a few minutes at the end to play a duet," Lucy said. "It strikes a chord," Zac said. "To say to the world that this is a better way." With that, the Democrat and the Republican united in perfect harmony. There weren't enough tissues to go around. "It marked a turning point for us," one person said. "It gave me a lot of hope," said another. The song they played that night -- and for us after -- is about longing for a less competitive society. Their rendition so resonated with folks in northern Vermont, CBS News actually saw houses that had signs for both candidates -- a clear indication that the winner of this race has already been decided: A landslide victory for civility.
Note: The Washington Post also carried a touching article on this inspiring event. Explore a treasure trove of concise summaries of incredibly inspiring news articles which will inspire you to make a difference.
---
Note: For summaries of the latest news articles covering deep politics and censored news, click here. For summaries of the most important news articles ever along these lines, click here.
Don't miss our treasure trove of inspiring resources
We're $16,200 in the red for the year.
Kindly support this work of love: Donate here
Explore the mind and heart expanding websites managed by the nonprofit PEERS network:
Subscribe here to one of the two popular PEERS email lists