'Blind Date' for Political Rivals, Bat Girl's Dream Come True, Jewish Muslim Kindness
Inspiring News Articles
February 4, 2022
Hey wonderful friends,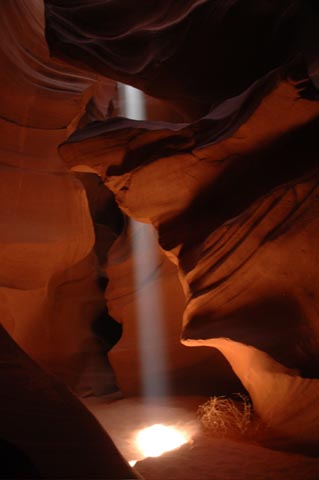 Explore below key excerpts of inspiring news articles with great information on a Canadian TV show bridging political divides, a Yankee's fan who finally got to live out her dream of being a bat girl for the baseball team at age 70, an Oklahoma City imam moved by an anonymous Jewish teenager's donation to the needy in Gaza, and more.
Each inspiring excerpt is taken verbatim from the media website listed at the link provided. If any link fails, click here. The key sentences are highlighted in case you just want to skim. Please spread the inspiration and have a great one!
With sacred love and warm wishes,
Fred Burks for the PEERS websites
Special note: Watch a cool and calming 5-minute video of a year's worth of animals crossing a log over a forest stream.
Quote of the week: "There is no act too small, no act too bold. The history of social change is the history of millions of actions, small and large, coming together at points in history and creating a power that governments cannot suppress." ~~ Howard Zinn, historian and author
---
'Blind date' for political rivals? TV show is breaking down barriers.
May 5, 2021, Christian Science Monitor
https://www.csmonitor.com/World/Americas/2021/0505/Blind-date-for-political...
It's called "Political Blind Date." And far from being a hokey reality show for the political set, the popular Canadian series aims to break down walls around contentious issues from gun rights to climate change. At a time when political exchanges are often caustic and unyielding, a Canadian TV show is modeling a different approach. It creates space for rival politicians to share views and experiences respectfully – and viewers love it. With filming of a fifth season underway, about 50 politicians have participated, spending two days together with each other's constituents. The show has been optioned to the United Kingdom, France, Israel, and South Africa, and is being shopped in the United States. "It's a moment," says director Mark Johnston, "where people are trying to heal and listen to each other." Getting beyond the media scrum, the yelling during parliamentary question periods, the sound bites on nightly news, and the callous swipes over social media, producers set the stage for participants to engage one another with the time and respect that complex problems require. "Respect is at the heart of it. Not only are politicians, in the way they are using political rhetoric, not respecting each other; they're disrespecting their citizenry," says Mark Johnston, showrunner of "Political Blind Date." The goal is not to get the two politicians to reverse their positions, something that rarely happens. It's to slow down and study policies in all their complexity, and to hear the human concerns and perspectives that lie behind their support.
Note: Enjoy a wonderful compilation of inspiring stories from the pandemic times on this webpage. Explore a treasure trove of concise summaries of incredibly inspiring news articles which will inspire you to make a difference.
---
At age 70, Yankees fan gets to live out her dream of being a bat girl
June 28, 2021, Today.com
https://www.today.com/news/yankees-fan-serve-bat-girl-60-years-after-being...
It was a field of dreams come true. On Monday, Gwen McLoughlin, 70, served as bat girl for the New York Yankees when they hosted the Los Angeles Angels, 60 years after she was rejected when she wrote a letter to the team as a 10-year-old asking if she could serve in the role. "It's been an amazing opportunity. A day of a lifetime," she said after the game. "I can't put it into words." In 1961, McLoughlin, then Gwen Goldman, received a response from Roy Hamey, who was general manager of the team after she wrote a letter asking to be a bat girl. "While we agree with you that girls are certainly as capable as boys, and no doubt would be an attractive addition on the playing field, I am sure you can understand that in a game dominated by men a young lady such as yourself would feel out of place in a dugout," Hamey replied. Fast forward six decades and McLoughlin's daughter Abby forwarded the letter to the team, which caught the eye of current general manager Brian Cashman, who replied with a more favorable reaction inviting her to be the honorary bat girl during the game as part of the Yankees' annual HOPE Week, which shines a light on inspiring stories and people. "Although your long-ago correspondence took place 60 years ago — six years before I was born — I feel compelled to resurrect your original request and do what I can to bring your childhood dream to life," he said. "It is my honor and my dream and I can't thank you enough for making this come true," a choked up McLoughlin said.
Note: Enjoy a wonderful compilation of inspiring stories from the pandemic times on this webpage. Explore a treasure trove of concise summaries of incredibly inspiring news articles which will inspire you to make a difference.
---
Oklahoma imam left 'emotional' over Jewish teen's act of kindness
June 1, 2021, Today.com
https://www.today.com/news/oklahoma-imam-left-emotional-over-jewish-teen...
An Oklahoma City imam highlighted interfaith unity in his community after a teenage girl, who identified as Jewish, asked him at his mosque to donate her babysitting money to help Palestinians. The imam, Imad Enchassi, said he was working outside his mosque last week when a car dropped off a teenager in search of the imam. She arrived Wednesday between prayers before sunset, and the only person there was Enchassi, who was wearing gym clothes and a cap while he did yard work. He said the teenager was carrying an envelope with $80 and told him that she wanted it to help a family in Gaza. "I want you to tell them this is from a young Jewish girl that worked all week babysitting. And that we love them and feel their pain," Enchassi said she told him. The gesture, which caught Enchassi off guard, inspired him to write about it in a Facebook post that has been shared 4,400 times and has received hundreds of comments. "Humanity is marvelous indeed," he wrote. "Your post made me cry," a Facebook user wrote in response. "Crying with you," Enchassi responded. "Kindness, humility and love has no boundaries of religion, race, ethnicity or nationality," another wrote. Enchassi, who is Palestinian American, said one of his congregants lost several relatives in Gaza during violence between Israel and Hamas. So when Enchassi was given the gift, it left him "emotional," he said. The imam said the teenager didn't give her name when he asked, which he interpreted to mean she wanted to remain anonymous.
Note: Enjoy a wonderful compilation of inspiring stories from the pandemic times on this webpage. Explore a treasure trove of concise summaries of incredibly inspiring news articles which will inspire you to make a difference.
---
Meet Jasmine, the dog who has become a surrogate mother for the 50th time
December 31, 2008, Daily Mail (One of the UK's largest-circulation newspapers)
http://www.dailymail.co.uk/news/article-1103645/Meet-Jasmine-rescue-dog-surro...
When Jasmine the abandoned greyhound arrived at a wildlife sanctuary shivering and desperate for food, she needed all the love in the world to nurse her back to full health. Now it appears the kindness and patience shown to her has rubbed off – for the ... dog has become a surrogate mother for the 50th time. Seven-year-old Jasmine is currently caring for tiny Bramble, an 11-week-old roe deer fawn found semi-conscious in a nearby field. She cuddles up to her to keep her warm, showers her with affection and makes sure nothing is matted in her fur. She has had plenty of practice, having cared for five fox cubs, four badger cubs, 15 chicks, eight guinea pigs, two stray puppies and even 15 rabbits. Jasmine was brought to the Nuneaton and Warwickshire Wildlife Sanctuary by the police in 2003, having been found dumped in a garden shed. She was cold, filthy and malnourished. It took a few weeks for her to fully trust staff at the centre but with tender loving care she was nursed back to full fitness. Five years on, Jasmine is now the one looking after stray waifs. Geoff Grewcock, who runs the sanctuary, said: "She simply dotes on the animals as if they were her own, it's incredible to see. She takes all the stress out of them and it helps them to not only feel close to her but to settle into their new surroundings. As soon as an animal is brought in, she walks over takes a sniff or two and then licks and cuddles them. It is quite amazing."
Note: Explore a treasure trove of concise summaries of incredibly inspiring news articles which will inspire you to make a difference.
---
He wore a wire, risked his life to expose who was in the KKK
December 23, 2021, ABC/Associated Press
https://abcnews.go.com/Politics/wireStory/wore-wire-risked-life...
For nearly 10 years, Joseph Moore lived a secret double life. At times the U.S. Army veteran donned a white robe and hood as a hit man for the Ku Klux Klan in North Florida. He attended clandestine meetings and participated in cross burnings. He even helped plan the murder of a Black man. However, Moore wore something else during his years in the klan – a wire for the FBI. He recorded his conversations with his fellow klansmen, sometimes even captured video, and shared what he learned with federal agents trying to crack down on white supremacists. [Moore] would help the federal government foil at least two murder plots. He was also an active informant when the FBI exposed klan members working as law enforcement officers in Florida at the city, county and state levels. "The FBI wanted me to gather as much information about these individuals and confirm their identities," Moore said of law enforcement officers who were active members of or working with the klan. "It is more prevalent and consequential than any of them are willing to admit." At klan gatherings, Moore noted license plate numbers and other identifying information of suspected law enforcement officers who were members. Moore said he noted connections between the hate group and law enforcement in Florida and Georgia. He came across dozens of police officers, prison guards, sheriff deputies and other law enforcement officers who were involved with the klan and outlaw motorcycle clubs.
Note: Read more about how white supremacist groups and militias have infiltrated law enforcement agencies. For more along these lines, see concise summaries of deeply revealing news articles on police corruption from reliable major media sources.
---
A man strung Christmas lights from his home to his neighbor's to support her. The whole community followed.
December 21, 2021, Washington Post
https://www.washingtonpost.com/lifestyle/2021/12/21/baltimore-rodgers-forge...
It started last November with a single string of Christmas lights on a Baltimore County street. Kim Morton was home watching a movie with her daughter when she received a text from her neighbor who lives directly across the road. He told her to peek outside. Matt Riggs had hung a string of white Christmas lights, stretching from his home to hers in the Rodgers Forge neighborhood, just north of the Baltimore city line. He also left a tin of homemade cookies on her doorstep. The lights, he told her, were meant to reinforce that they were always connected despite their pandemic isolation. "I was reaching out to Kim to literally brighten her world," said Riggs. He knew his neighbor was facing a dark time. Morton had shared that she was dealing with depression and anxiety. Riggs could relate. A bit of brightness was in order, he decided, but he certainly did not expect that his one strand of Christmas lights would somehow spark a neighborhood-wide movement. Neighbor after neighbor followed suit, stretching lines of Christmas lights from one side of the street to the other. Leabe Commisso ... wanted in. "I said to my neighbor: 'Let's do it, too,' " she recalled. "Before we knew it, we were cleaning out Home Depot of all the lights." Quickly, other neighbors caught on. "Little by little, the whole neighborhood started doing it," said Morton, 49, who has lived in Rodgers Forge for 17 years. "The lights were a physical sign of connection and love." For the first time in a long time, a feeling of togetherness — and light — had returned.
Note: Enjoy a wonderful compilation of inspiring stories from the pandemic times on this webpage. Explore a treasure trove of concise summaries of incredibly inspiring news articles which will inspire you to make a difference.
---
Community buys grieving Red Deer family's classic car at auction — then gives it back
September 11, 2018, CBC (Canada's public broadcasting system)
https://www.cbc.ca/radio/asithappens/as-it-happens-tuesday-edition...
Ben and Marilyn Keryluke didn't want to sell their late son's 1973 Pontiac Parisienne, which he painstakingly repaired and refurbished in the hopes of passing it on to his own children. But when Brent and Nicole Keryluke were killed in a motorcycle crash on May 5, the Red Deer, Alta., couple suddenly found themselves raising two small grandchildren with special needs. So they took Brent's prized car to Electric Garage Auctions on Saturday, hoping to earn at least $14,000. But when the auctioneer introduced the item, he told the whole story of what happened to the Kerylukes. "They told the story of why it was being sold and that we wanted to keep the car but, unfortunately, if you can't, you can't," Keryluke said. "Then they started the auction and what happened from there was nothing short of amazing." The auction house had previously promoted the item heavily in local media using the Keryluke family story. And the community came out in full force. The bids immediately soared past the family's expectations and the car sold for $29,000 to Rod McWilliams. McWilliams turned around and donated the car right back to the auction house, so it could go back on the block immediately. It sold in the second round for $30,000 to Danny Fayad from Edmonton, who also gave it back. Finally, it sold for $20,000 to Bob Bevins from Bulldog Metals, who returned the car, at no cost, to the Kerylukes. The donations ... are still pouring in, and so far the family has earned $100,000 from the auction — and they got to keep the car.
Note: Enjoy a wonderful compilation of inspiring stories from the pandemic times on this webpage. Explore a treasure trove of concise summaries of incredibly inspiring news articles which will inspire you to make a difference.
---
"There are no unimportant jobs": This retired FBI boss became a school bus driver amid shortage
October 15, 2021, CBS News
https://www.cbsnews.com/news/steve-hartman-on-the-road-mike-mason-fbi-school-bus-driver/
If anyone has earned a coffee break, it's 63-year-old Mike Mason of Midlothian, Virginia. He has served his country for decades — first as a captain in the Marines and later as the No. 4 man at the FBI. Mason left the bureau in 2007 and went to work as an executive at a Fortune 500 company, and then retired. But Mason said retirement did not sit well with him. [Yet] if he was going to start a new chapter, he knew it would have to be something really important. The choice was clear: He became a school bus driver. "When I gave them my resume, I actually got called by a very senior person in the county and he said, 'Just checking, why do you want to be a bus driver?' And I told him," Mason said. Mason had heard the Chesterfield County Public School District was short 125 drivers. It's part of a national crisis, with more than half of school districts in the U.S. reporting "severe" driver shortages. So Mason stepped up. "This is important work," he said, adding that he believes the work is just as important as what he was doing at the FBI. "I think in our society we need to get next to the idea that there are no unimportant jobs. I mean, what could be more important than the attention we pay to our education system?" As for the salary, Mason said he has already donated all of what he expects to make this year. But, of course, the much bigger gift is far less tangible. Mason had climbed to the highest level, but by ... beginning a completely new career in a time of need, he is demonstrating the greatest leadership of all.
Note: Enjoy a wonderful compilation of inspiring stories from the pandemic times on this webpage. Explore a treasure trove of concise summaries of incredibly inspiring news articles which will inspire you to make a difference.
---
Microcredit pioneers win Nobel Peace Prize
October 13, 2006, USA Today/Associated Press
http://www.usatoday.com/news/world/2006-10-13-norway-nobel_x.htm
Bangladeshi economist Muhammad Yunus and his Grameen Bank won the Nobel Peace Prize on Friday for their pioneering use of tiny, seemingly insignificant loans — microcredit — to lift millions out of poverty. "Lasting peace cannot be achieved unless large population groups find ways in which to break out of poverty," the Nobel Committee said in its citation. "Microcredit is one such means. Development from below also serves to advance democracy and human rights." Grameen Bank was the first lender to hand out microcredit, giving very small loans to poor Bangladeshis who did not qualify for loans from conventional banks. No collateral is needed and repayment is based on an honor system. Anyone can qualify for a loan — the average is about $200 — but recipients are put in groups of five. Once two members of the group have borrowed money, the other three must wait for the funds to be repaid before they get a loan. The method encourages social responsibility. The results are hard to argue with — the bank says it has a 99% repayment rate. Since Yunus gave out his first loans in 1974, microcredit schemes have spread throughout the developing world and are now considered a key to alleviating poverty and spurring development. Worldwide, microcredit financing is estimated to have helped some 17 million people. "Yunus and Grameen Bank have shown that even the poorest of the poor can work to bring about their own development," the Nobel citation said. Today, the bank claims to have 6.6 million borrowers, 97% of whom are women, and provides services in more than 70,000 villages in Bangladesh. Its model of micro-financing has inspired similar efforts around the world.
Note: Why not reduce involvement in the stock market and invest instead in ending poverty? You still get a return on your investment while knowing that your money is helping to pull entire families out of poverty. To make a real difference in helping to reduce poverty in a dramatic way, see our empowering microcredit summary, which describes how you can easily participate this inspiring worldwide movement.
---
Note: For summaries of the latest news articles covering deep politics and censored news, click here. For summaries of the most important news articles ever along these lines, click here.
Don't miss our treasure trove of inspiring resources
We're $8,300 in the red for the year.
Kindly support this work of love: Donate here
Explore the mind and heart expanding websites managed by the nonprofit PEERS network:
Subscribe here to one of the two popular PEERS email lists