Buddha Statue Transforms Neighborhood, Autistic Valedictorian, Israeli Orchestra Performs in Egypt


Inspiring News Articles
July 8, 2022

Hey wonderful friends,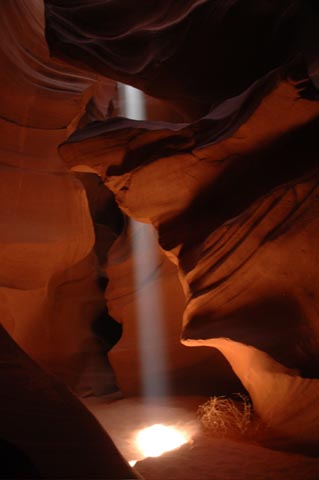 Explore below key excerpts of inspiring news articles with great information on an Oakland neighborhood transformed for the better by the placement of a Buddha statue on a problem corner, a powerful commencement speech delivered by a nonspeaking valedictorian with autism, an Israeli orchestra performing in Egypt for the first time in 40 years, and more.
Each inspiring excerpt is taken verbatim from the media website listed at the link provided. If any link fails, click here. The key sentences are highlighted in case you just want to skim. Please spread the inspiration and have a great one!
With sacred love and warm wishes,
Fred Burks for the PEERS websites
Special note: Read a great essay titled "10 Reasons For Hope and Optimism."
Quote of the week: "If you truly loved yourself, you could never hurt another." ~~ Buddha (Siddhartha Gautama)
---
Buddha seems to bring tranquility to Oakland neighborhood
September 15, 2014, San Francisco Chronicle (San Francisco's leading newspaper)
https://www.sfgate.com/bayarea/johnson/article/Buddha-seems-to-bring-tranquillity...
Dan Stevenson is neither a Buddhist nor a follower of any organized religion. The 11th Avenue resident in Oakland's Eastlake neighborhood was simply feeling hopeful in 2009 when he went to an Ace hardware store, purchased a 2-foot-high stone Buddha and installed it on a median strip in a residential area at 11th Avenue and 19th Street. He hoped that just maybe his small gesture would bring tranquility to a neighborhood marred by crime: dumping, graffiti, drug dealing, prostitution, robberies, aggravated assault and burglaries. What happened next was nothing short of stunning. Area residents began to leave offerings at the base of the Buddha: flowers, food, candles. A group of Vietnamese women in prayer robes began to gather at the statue to pray. And the neighborhood changed. People stopped dumping garbage. They stopped vandalizing walls with graffiti. And the drug dealers stopped using that area to deal. The prostitutes went away. I asked police to check their crime statistics for the block radius around the statue, and here's what they found: Since 2012, when worshipers began showing up for daily prayers, overall year-to-date crime has dropped by 82 percent. Robbery reports went from 14 to three, aggravated assaults from five to zero, burglaries from eight to four, narcotics from three to none, and prostitution from three to none. To this day, every morning at 7, worshipers ring a chime, clang a bell and play soft music as they chant morning prayers.
Note: Watch an inspiring 3-minute video of this transformation. Explore a treasure trove of concise summaries of incredibly inspiring news articles which will inspire you to make a difference.
---
A nonspeaking valedictorian with autism gives her college's commencement speech
May 12, 2022, NPR
https://www.npr.org/2022/05/12/1098506522/nonspeaking-valedictorian-autism-college...
She didn't say a word — and that only made her message resonate more powerfully. Valedictorian Elizabeth Bonker recently delivered the commencement speech at Rollins College in Florida, urging her classmates to serve others and embrace the power of sharing. Bonker, who is affected by nonspeaking autism, hasn't spoken since she was 15 months old. But thanks to an accepting attitude from her peers and teachers and help from technology, she has overcome many challenges and graduated at the top of her class at the Orlando-area school. Bonker used text-to-speech software to deliver the commencement address — an honor for which she was chosen by her fellow valedictorians. "I have typed this speech with one finger with a communication partner holding a keyboard," she said. "I am one of the lucky few nonspeaking autistics who have been taught to type. That one critical intervention unlocked my mind from its silent cage, enabling me to communicate and to be educated like my hero Helen Keller." In her speech, Bonker also evoked another hero: Fred Rogers, the Florida college's most famous alumnus. Last year, the school unveiled a statue of the man widely known as Mister Rogers. And it has long embraced his lessons. "When he died, a handwritten note was found in his wallet," Bonker said. "It said, 'Life is for service.'" She urged her classmates to rip off a piece of paper from their program, write those words down, and tuck the message away in a safe place.
Note: Explore a treasure trove of concise summaries of incredibly inspiring disabled persons news articles.
---
Israeli orchestra performs in Egypt for the first time in 40 years
May 25, 2022, Times of Israel
https://www.timesofisrael.com/israeli-orchestra-performs-in-egypt-for-the-first-time...
An Israeli orchestra has performed in Egypt for the first time in 40 years, surprising locals by playing Egyptian classics from the 50s and 60s. The event took place as part of Israel's 74th Independence Day celebrations at the Israeli embassy in Cairo, according to a Tuesday report by public broadcaster Kan. Ariel Cohen, the conductor and co-founder of the Firqat Alnoor orchestra, described the excitement of being able to perform in the Arab country, which signed a peace deal with Israel in 1979, but has seen relations remain frosty. "I couldn't believe it," Cohen said during an interview with the Kan public broadcaster. "I couldn't hold in my tears," he added, noting the warm welcome the group received wherever they went. "Egyptian music has always been a big part of my artistic life. Personally, performing there for me was a dream come true," Cohen said. "The Egyptian audience that attended the event were astonished to see an [Israeli] orchestra performing Egyptian music, and not pop or fusion, but the DNA of Egyptian music… and to play it as it was played in Egypt in the 50s or the 60s — they really appreciated it and complimented us. It was a great pleasure to perform in front of such an audience," he said. And while Cohen said he wasn't sure if music alone could create a warm relationship between Egyptians and Israelis, he said that "music, when it's done properly, can bring people together, and that's what we saw when we performed there."
Note: Explore a treasure trove of concise summaries of incredibly inspiring news articles which will inspire you to make a difference.
---
Iceland is beating teenage substance abuse
March 3, 2017, CBC News (Canada's public broadcasting system)
http://www.cbc.ca/news/canada/british-columbia/iceland-teenage-substance-abus...
Icelandic teenagers are saying no to drugs by getting high on life. For the last 20 years, the island country has seen a dramatic decrease in adolescent drug and alcohol abuse after the federal government made a concerted effort to offer teens a more natural high. The multifaceted approach includes state-sponsored recreational activities and after-school programs meant to enhance family ties and community bonds. [Dr. Harvey Milkman, the psychologist behind Iceland's strategy], says the results have been exceptional. Since 1998, for example, the number of 15- to 16-year-olds that self-reported to have been drunk within the last 30 days dropped from 43 to 5 per cent. In 1992, Milkman and his team opened up their laboratory, Project Self-Discovery, in Denver. The program used art, music, dance, poetry, and nature activities to reduce stress in lieu of drugs and alcohol. Once teens embraced these natural highs, their risk of drug use decreased dramatically. At the same time, rates of teenage substance use were exceptionally high in Iceland. Following Milkman's success in Denver, the Icelandic government reached out to him to put his research into practice on a national scale. Over the last 20 years, Milkman's research has helped inform what's now known as the Iceland approach. "The whole country of Iceland kind of bought into that idea of creating opportunities for the kids to feel good without taking drugs," [said Milkman].
Note: Explore a treasure trove of concise summaries of incredibly inspiring news articles which will inspire you to make a difference.
---
Veterans Have Become Unlikely Lobbyists in Push to Legalize Psychedelic Drugs
November 11, 2021, New York Times
https://www.nytimes.com/2021/11/11/health/veterans-psychedelics-ptsd-depression.html
Jose Martinez, a former Army gunner whose right arm and both legs were blown off by a roadside bomb in Afghanistan, has a new calling: He's become one of the most effective lobbyists in a campaign to legalize the therapeutic use of psychedelic drugs across the country. On a Zoom call ... with Connie Leyva, a Democratic legislator in California who has long opposed relaxing drug laws, Mr. Martinez told her how psilocybin, the psychoactive ingredient in "magic" mushrooms, had helped to finally quell the physical pain and suicidal thoughts that had tormented him. Ms. Leyva says she changed her mind even before the call ended, and she later voted yes on the bill, which is expected to become law early next year. In the two years since Oregon, Washington, D.C., and a half-dozen municipalities decriminalized psilocybin, vets have become leading advocates in the drive to legalize psychedelic medicine, which they credit with helping ease the post-traumatic stress, anxiety and depression that are often tied to their experiences in the military. The campaign has been propelled by the epidemic of suicides among veterans ... but also by the national reckoning over the mass incarceration of people on drug charges. More than 30,000 service members have taken their own lives in the years since Sept. 11 — four times the number of those who died on the battlefield. "I will not be told no on something that prevents human beings from killing themselves," Mr. Martinez said.
Note: For more along these lines, see concise summaries of deeply revealing news articles on the healing potentials of mind-altering drugs from reliable major media sources.
---
A Balm for Psyches Scarred by War
May 29, 2022, New York Times
https://www.nytimes.com/2022/05/29/health/mdma-therapy-ptsd.html
Mr. McCourry, a former U.S. Marine, had been crippled by post-traumatic stress disorder ever since returning from Iraq in 2004. He could not sleep, pushed away friends and family and developed a drinking problem. The numbness he felt was broken only by bouts of rage and paranoia. He was contemplating suicide when his sister heard about a novel clinical trial using the psychedelic drug MDMA, paired with therapy, to treat PTSD. Desperate, he enrolled in 2012. PTSD is a major public health problem worldwide and is particularly associated with war. In the United States, an estimated 13 percent of combat veterans and up to 20 to 25 percent of those deployed to Iraq and Afghanistan are diagnosed with PTSD at some point in their lives, compared with seven percent of the general population. There is growing evidence that MDMA — the illegal drug known as Ecstasy or Molly — can significantly lessen or even eliminate symptoms of PTSD when the treatment is paired with talk therapy. Last year, scientists reported in Nature Medicine the most encouraging results to date. The 90 participants in the study had all suffered from severe PTSD for more than 14 years on average. Each received three therapy sessions with either MDMA or a placebo, spaced one month apart and overseen by a two-person therapist team. Two months after treatment, 67 percent of those who received MDMA no longer qualified for a PTSD diagnosis, compared with 32 percent who received the placebo. As in previous trials, MDMA caused no serious side effects.
Note: For more along these lines, see concise summaries of deeply revealing news articles on the healing potentials of mind-altering drugs from reliable major media sources.
---
Nasa forms independent team to study unexplained UFO sightings
June 9, 2022, The Guardian (One of the UK's leading newspapers)
https://www.theguardian.com/science/2022/jun/09/nasa-study-ufo-sightings
Nasa is launching a study of UFOs as part of a new push toward high-risk, high-impact science. The space agency announced on Thursday that it was setting up an independent team to see how much information is publicly available on the matter and how much more is needed to understand the unexplained sightings. The experts will also consider how best to use all this information in the future. Nasa's science mission chief, Thomas Zurbuchen, acknowledged the traditional scientific community may see Nasa as "kind of selling out" by venturing into the controversial topic, but he strongly disagrees. "We are not shying away from reputational risk," Zurbuchen said. "Our strong belief is that the biggest challenge of these phenomena is that it's a data-poor field." Nasa considers this a first step in trying to explain mysterious sightings in the sky known as UAPs, or unidentified aerial phenomena. The study will begin this fall and last nine months, costing no more than $100,000. It will be entirely open, with no classified military data used. Nasa said the team will be led by astrophysicist David Spergel, president of the Simons Foundation for advancing scientific research. Spergel said the only preconceived notion going into the study is that the UAPs will probably have multiple explanations. "We have to approach all these questions with a sense of humility," Spergel said. "I spent most of my career as a cosmologist. I can tell you we don't know what makes up 95% of the universe. So there are things we don't understand."
Note: Once again we see evidence of a planned roll-out to get people used to the idea of UFOs when undeniable evidence of significant ET involvement has been available for decades. For more along these lines, see concise summaries of deeply revealing news articles on UFOs from reliable major media sources.
---
The Joy Workout
May 24, 2022, New York Times
https://www.nytimes.com/2022/05/24/well/move/joy-workout-exercises-happiness.html
It's no secret that exercise, even in small doses, can improve your mood. Researchers even have a name for it: the feel-better effect. And while any physical activity — a walk, a swim, a bit of yoga — can give you an emotional boost, we wanted to create a short workout video specifically designed to make people happy. What would a "joy workout" look like? I'm a psychologist fascinated by the science of emotion. I've also taught group exercise classes for more than 20 years. To design a happiness workout, I turned to the research I leverage in those classes, to maximize the joy people get from moving their bodies. Imagine fans erupting when their team clinches a playoff spot. Researchers have identified several movements like this that are recognizable in many cultures as inspired by joy: reaching your arms up; swaying from side to side, like concertgoers losing themselves in the music; other rhythmic movements, such as bouncing to a beat; or taking up more space, like dancers spinning, arms outstretched. These physical actions don't just express a feeling of joy — research shows they can also elicit it. The resulting eight and a half–minute Joy Workout lets you test these effects yourself. It leads you through six joy moves: reach, sway, bounce, shake, jump for joy and one I named "celebrate" that looks like tossing confetti in the air. I based these moves on research and on the movements that produce the most joy in my classes, among people of all ages and abilities.
Note: Watch a video of the the Joy Workout at the link above. Explore a treasure trove of concise summaries of incredibly inspiring news articles which will inspire you to make a difference.
---
How Houston Moved 25,000 People From the Streets Into Homes of Their Own
June 14, 2022, New York Times
https://www.nytimes.com/2022/06/14/headway/houston-homeless-people.html
A handful of people were living in tents and cardboard lean-tos. As a vice president of Houston's Coalition for the Homeless, Ms. Rausch was there to move them out. For more than a month, Ms. Rausch and her colleagues had been coordinating with Harris County officials, as well as with the mayor's office and local landlords. They had visited the encampment and talked to people living there, so that now, as tents were being dismantled, the occupants could move directly into one-bedroom apartments, some for a year, others for longer. In other words, the people living in the encampment would not be consigned to homeless shelters, cited for trespassing or scattered to the winds, but, rather, given a home. During the last decade, Houston, the nation's fourth most populous city, has moved more than 25,000 homeless people directly into apartments and houses. The overwhelming majority of them have remained housed after two years. The number of people deemed homeless in the Houston region has been cut by 63 percent since 2011. Even judging by the more modest metrics registered in a 2020 federal report, Houston did more than twice as well as the rest of the country at reducing homelessness. "Before I leave office, I want Houston to be the first big city to end chronic homelessness," Sylvester Turner [commented]. Mr. Turner, who is serving his final term as mayor, joined Harris County leaders in unveiling a $100 million plan that would ... cut the local homeless count in half again by 2025.
Note: Explore a treasure trove of concise summaries of incredibly inspiring news articles which will inspire you to make a difference.
---
Lincoln Crowley appointed Australia's first Indigenous supreme court justice
May 26, 2022, The Guardian (One of the UK's leading newspapers)
https://www.theguardian.com/australia-news/2022/may/27/lincoln-crowley-appointed...
Barrister Lincoln Crowley QC will become the first Indigenous judge to preside over an Australian superior court, after he was appointed to the supreme court of Queensland. Colleagues said Crowley, a well-regarded barrister and former crown prosecutor who was made Queen's Counsel in 2018, had broken a significant barrier for First Nations people. "It has taken a long time for Indigenous people in Australia to be appointed to any superior court and it's very significant that Lincoln Crowley is the first such appointment," said Tony McAvoy, who in 2015 became the first Indigenous Australian appointed senior counsel. "It is a matter of some significant shame and embarrassment for the legal professional in Australia that there are not more First Nations judicial officers through all levels of the court. "I have watched Lincoln rise through his career and he's always struck me as a very compassionate person and a fantastic lawyer and it comes as no surprise to me that the attorney-general of Queensland has appointed him to this position." Crowley, a Warramunga man ... was expelled from a private school in year 11 after a run-in with a teacher. "The deputy principal called me into the office one day and said to me: 'Your family is Aboriginal aren't they? They're the type that end up in jail'," he said. "He was picking on me and trying to put me down, basically saying I had no prospects in the future and that's where I was going to end up. "I remember thinking, 'you wait and see, mate'."
Note: Explore a treasure trove of concise summaries of incredibly inspiring news articles which will inspire you to make a difference.
---
Yale's Most Popular Class Ever: Happiness
Jan 26, 2018, New York Times
https://www.nytimes.com/2018/01/26/nyregion/at-yale-class-on-happiness-draws-...
A few days after registration opened at Yale for Psyc 157, Psychology and the Good Life, roughly 300 people had signed up. Within [six] more days, about 1,200 students, or nearly one-fourth of Yale undergraduates, were enrolled. The course, taught by Laurie Santos ... tries to teach students how to lead a happier, more satisfying life in twice-weekly lectures. "Students want to change, to be happier themselves, and to change the culture here on campus," Dr. Santos said in an interview. "If we see good habits, things like students showing more gratitude, procrastinating less, increasing social connections, we're actually seeding change in the school's culture." A 2013 report by the Yale College Council found that more than half of undergraduates sought mental health care from the university during their time there. "A lot of us are anxious, stressed, unhappy, numb," said Alannah Maynez, 19, a freshman taking the course. "The fact that a class like this has such large interest speaks to how tired students are of numbing their emotions - both positive and negative - so they can focus on their work." Psychology and the Good Life ... stands as the most popular course in Yale's 316-year history. Dr. Santos has encouraged all students to enroll in the course on a pass-fail basis, tying into her argument that the things Yale undergraduates often connect with life satisfaction - a high grade, a prestigious internship, a good-paying job - do not increase happiness at all.
Note: Harvard, Stanford and other colleges are getting in on the action, too, as reported in this article
---
Note: For summaries of the latest news articles covering deep politics and censored news, click here. For summaries of the most important news articles ever along these lines, click here.
Don't miss our treasure trove of inspiring resources
We're $6,100 in the red for the year.
Kindly support this work of love: Donate here
Explore the mind and heart expanding websites managed by the nonprofit PEERS network:
Subscribe here to one of the two popular PEERS email lists