The Co-Op City Community, Taiwan's 'Civic Hackers,' Electricity from Thin Air
Inspiring News Articles
December 30, 2022
Hey wonderful friends,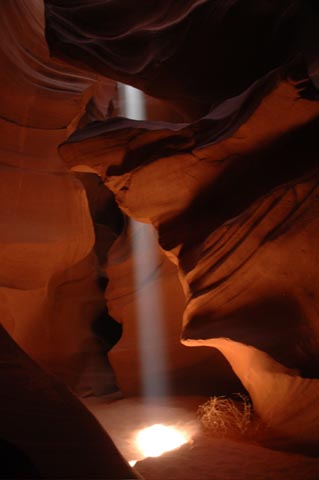 Explore below key excerpts of inspiring news articles with great information on a Bronx community called Co-Op City where strong civic engagement is the norm, Taiwan's 'civic hackers' using technology to rapidly build consensus across political divides, a device that generates electricity from thin air, and more.
Each inspiring excerpt is taken verbatim from the media website listed at the link provided. If any link fails, click here. The key sentences are highlighted in case you just want to skim. Please spread the inspiration and have a great one!
With sacred love and warm wishes,
Fred Burks for the PEERS websites
Quote of the Week: Earth provides enough to satisfy every man's need, but not every man's greed. ~~ Mahatma Gandhi
Video of the Week: This powerful clip of an Emmy award winning documentary is from an inspiring video that depicts the amazing Challenge Day story. Challenge Day has transformed the lives of countless teenagers and even entire schools across North America. Thousands of testimonials every year describe in glowing words how this one-day program dramatically improves teenagers' lives. 
---
How a Bronx Community Is Winning the Census
June 1, 2020, Reasons to be Cheerful
https://reasonstobecheerful.world/bronx-co-op-city-winning-census...
Co-Op City is amazing. A massive housing development on the eastern edge of the Bronx, it has its own schools, power plant, newspaper, even a planetarium. It was built by a clothing workers union and the United Housing Federation in the 1960s to provide affordable middle-class housing in New York City. From the beginning, it embraced a social justice mandate that included participatory self-government, ethnic diversity and a sharing of resources. Just 49 percent of New York City households have responded to the 2020 Census so far — well behind the national average of nearly 60 percent. At stake are potentially billions of dollars in desperately needed federal funds as well as seats in the House of Representatives. But not all Census tracts are created equal. In Co-Op City, the world's largest co-operative housing complex, with more than 15,000 apartments, residents are not only well ahead of the rest of the Bronx and of New York City — they also outpace much of the nation. Among Co-Op City's seven tracts, five exceed 70 percent in participating, and the others are not far behind — making "the city in a city" an outlier in the Bronx, where fewer than 40 percent in many tracts have responded to Census Bureau mailings. Noel Ellison, 67, general manager for Co-Op City's property management company, Riverbay Corporation, said the coronavirus crisis has galvanized residents, bringing an already tight community even closer. So did Co-Op City's unusual inclusiveness, he suggested.
Note: Explore a treasure trove of concise summaries of incredibly inspiring news articles which will inspire you to make a difference.
---
How Taiwan's 'civic hackers' helped find a new way to run the country
September 21, 2020, The Guardian (One of the UK's Leading Newspapers)
https://www.theguardian.com/world/2020/sep/27/taiwan-civic-hackers-polis-cons...
It came to be known as the Sunflower movement, a sudden three-week stand-off in 2014 between the government and Taiwanese protesters. Months later, government officials arrived at a ... university campus to ask for the help of a group that few knew even existed: the civic hackers. Taiwan's civic hackers were organized around a leaderless collective called g0v (pronounced "gov zero.") Many believed in radical transparency ... and in the idea that everyone who is affected by a decision should have a say in it. They preferred establishing consensus to running lots of majority-rule votes. These were all principles, incidentally, that parallel thinking about how software should be designed – a philosophy that g0v had begun to apply to the arena of domestic politics. As g0v saw it, the problem of politics was essentially one of information. They needed a way not to measure division, but construct consensus. The hackers' answer was called vTaiwan. The platform invites citizens into an online space for debate that politicians listen to and take into account when casting their votes. As people expressed their views, rather than serving up the comments that were the most divisive, it gave the most visibility to those finding consensus. Soon, vTaiwan was being rolled out on issue after issue, especially those related to technology, and each time a hidden consensus was revealed. The system's potential to heal divisions, to reconnect people to politics, is a solution made for the problems of our age.
Note: Explore a treasure trove of concise summaries of incredibly inspiring news articles which will inspire you to make a difference.
---
A Device That Literally Generates Electricity Out of Thin Air
October 20, 2022, The Pulse
https://thepulse.one/2022/10/20/a-device-that-literally-generates...
A study published in Nature in February 2020 entitled "Power generation from ambient humidity using protein nanowires" discovered an interesting way to harvest energy from the environment, creating the potential for another clean power generating system that is self-sustaining. According to the authors, "Thin-film devices made from nanometre-scale protein wires harvested from the microbe Geobacter sulfurreducens can generate continuous electric power in the ambient environment. The devices produce a sustained voltage of around 0.5 volts across a 7-micrometre-thick film, with a current density of around 17 microamperes per square centimetre. We find the driving force behind this energy generation to be a self-maintained moisture gradient that forms within the film when the film is exposed to the humidity that is naturally present in air." The study also mentions that "connecting several devices linearly scales up the voltage and current to power electronics" and that their results "demonstrate the feasibility of a continuous energy-harvesting strategy that is less restricted by location or environmental conditions than other sustainable approaches." One of the electrical engineers, Jun Yao, from the University of Massachusetts Amherst, stated that they are "literally making electricity out of thin air." They are calling it the "Air-gen" and it generates clean energy 24/7, thanks to the electrically conductive protein nanowires produced by Geobacter.
Note: As the article states, why do none of the truly "free" energy sources we keep hearing about never come to market? Explore a treasure trove of concise summaries of incredibly inspiring news articles which will inspire you to make a difference.
---
Scientists Have Used Mushrooms to Make Biodegradable Computer Chip Parts
November 15, 2022, CNN News
https://www.cnn.com/2022/11/15/world/mushroom-skin-electrical-circuits...
New research has shown that mushroom skins could provide a biodegradable alternative to some plastics used in batteries and computer chips, making them easier to recycle. Researchers from the Johannes Kepler University in Austria were working on flexible and stretchable electronics, with a focus on sustainable materials to replace non-degradable materials, when they made their discovery, published in the journal Science Advances. "There was a fair share of serendipity involved," Martin Kaltenbrunner ... co-author of the paper, told CNN. At the time, a member of the team had been looking at using fungus-derived materials for use in other areas. This work led to the latest study, which shows how Ganoderma lucidum mushroom skin could work as a substitute for the substrate used in electrical circuits. A substrate is the base of a circuit that insulates and cools the conductive metals sitting on top of it. Typically, they are made of non-degradable plastics, which are discarded after use. The mushroom ... forms a compact protective skin made of mycelium, a root-like network, to protect its growth medium (the wood). The skin has many properties that set it apart from other biodegradable materials, Kaltenbrunner said, "but most importantly, it can simply be grown from waste wood and does not need energy or cost intensive processing." "Our mycelium ... can last a long time if kept dry, but in just a standard household compost, it would degrade entirely within two weeks or less," he added.
Note: Explore a treasure trove of concise summaries of incredibly inspiring news articles which will inspire you to make a difference.
---
Wales's "One Planet" Policy Is Transforming Rural Life
February 12, 2021, Reasons to be Cheerful
https://reasonstobecheerful.world/one-planet-development-policy-wales...
In Wales, the average citizen uses almost three times their share of the world's resources. But Cassandra [Lishman] and her family are part of a groundbreaking scheme launched by the Welsh government in 2011 that aims to address that imbalance. The One Planet Development Policy (OPD) and its predecessor, Pembrokeshire's Policy 52, allow people to bypass tight planning laws and move to protected areas to live ecologically sustainable lifestyles. So far, 46 individual smallholdings have signed on to the programs, which require residents to sustain themselves using the resources available on land they inhabit. The policy aims to combat an array of problems: rising temperatures, soil degradation, rural depopulation, a rampant housing crisis and wasteful global supply chains. But ... by limiting consumption and allocating resources wisely, ecologically responsible development is possible, even in pristine environments. To qualify for the scheme, there are four requirements. First, each household must use only their global fair share of resources, which has been calculated by the Welsh government as equivalent to six acres of land. Second, applicants must show that within five years this land can fulfill 65 percent of their basic needs, including food, water, energy and waste. Third, they must come up with a zero-carbon house design using locally sourced and sustainable materials. Finally, they must set up a land-based enterprise to pay the sort of bills ... that can't be met with a subsistence lifestyle.
Note: Explore a treasure trove of concise summaries of incredibly inspiring news articles which will inspire you to make a difference.
---
Blind man runs New York half marathon with three guide dogs
March 18, 2019, BBC News
https://www.bbc.com/news/world-us-canada-47616376
Thomas Panek has completed 20 marathons, however, he made history on Sunday at the New York City Half Marathon. While visually impaired runners usually use human guides, Mr Panek became the first person to complete the race supported by guide dogs. A trio of Labradors - Westley, Waffle and Gus - each accompanied him for a third of the race. The team finished in two hours and 21 minutes. Mr Panek, who lost his sight in his early 20s, told CNN that while he appreciated the support of human volunteers, he missed the feeling of independence. "It never made sense to me to walk out the door and leave my guide dog behind when I love to run and they love to run," he said. "It was just a matter of bucking conventional wisdom and saying why not. In 2015, Mr Panek established the Running Guides programme which trains dogs to support runners. "The bond is really important. You can't just pick up the harness and go for a run with these dogs," Mr Panek told CNN. "You're training with a team no matter what kind of athlete you are, and you want to spend time together in that training camp." Each dog wears a special harness and set of running boots, to protect their paws. Before the race, Mr Panek told Time magazine that guide dogs give visually impaired people the freedom to "do whatever it is a sighted person does, and sometimes, even run a little faster than them".
Note: Explore a treasure trove of concise summaries of incredibly inspiring disabled persons news articles.
---
Athlete with Down syndrome becomes first to complete the Ironman World Championship
October 8, 2022, USA Today
https://www.usatoday.com/story/sports/2022/10/08/athlete-down-syndrome-first...
Chris Nikic became the first athlete with Down syndrome to complete the Ironman World Championship when he crossed the finish line during Thursday's event in Kailua-Kona, Hawaii. The Ironman involves three events: a 2.4-mile swim, a 112-mile bike ride, and a 26.2-mile run. Nikic finished in 16 hours, 31 minutes and 27 seconds. He completed the swim in one hour, 42 minutes, the bike ride in eight hours, five minutes and the run in six hours and 29 minutes, placing 2,265th out of 2,314 athletes that competed that day. Nikic, who celebrated his 23rd birthday after crossing the finish line with his volunteer guide, accomplished the feat during Down syndrome awareness month. Nikic's perseverance has won him many admirers and his dedication won him the 2021 Jimmy V Award for Perseverance at the ESPYs after he became the first person with Down syndrome to finish an Ironman triathlon after completing the Florida Ironman in November 2020. In a video, Nikic explained his motivation in competing in the grueling events. "I rarely saw anyone who looks like me in mainstream sports. And now, we're changing that," Nikic said. "Running changed my life, but now I want everyone like me to see it's possible for them, too."
Note: Explore a treasure trove of concise summaries of incredibly inspiring disabled persons news articles.
---
Schools replace punishment with meditation and see drastic results
September 23, 2016, Miami Herald
http://www.miamiherald.com/news/nation-world/national/article103688417.html
Students who are misbehaving are usually taken out of class and sent to the principal, who punishes the child by revoking privileges, calling home or sometimes suspending them. But students in some Baltimore schools are sent somewhere different when they are acting out: a designated meditation room where they can calm down and decompress. The Mindful Moment room is equipped with bean bags and dim lighting, and students go through calming exercises with trained staff. At Robert W. Coleman Elementary School, teachers and staff can refer students to the room for an emotional "reset" when they are worked up. The student is led through breathing exercises and is encouraged to discuss the emotions that led to an outburst. They work with the adult to come up with a plan to use mindfulness in a similar situation in the future, to prevent an outburst. After about 20 minutes in the room, they rejoin classmates. Students usually show "visible signs of relaxation and emotional de-escalation after guided practices" in the room. The program also includes a "Mindful Moment" twice a day, which leads students in breathing exercises for 15 minutes over the PA system. Students can also participate in yoga classes. It has drastically reduced suspensions, with zero reported in the 2013-14 school year. The program has also been implemented with older students, including those at Patterson High School, [which] has also seen a decrease in suspensions both in the hallways and in class.
Note: For more, see this webpage.
---
Don't miss our treasure trove of inspiring resources
We're $7,100 in the red for the month.
Kindly support this work of love: Donate here
Explore the mind and heart expanding websites managed by the nonprofit PEERS network:
Subscribe here to one of the two popular PEERS email lists