Disabled Now Able to Wheel the World, $217 Million Lottery Winner Uses Funds to Save the World
Inspiring News Articles
May 13, 2022
Hey wonderful friends,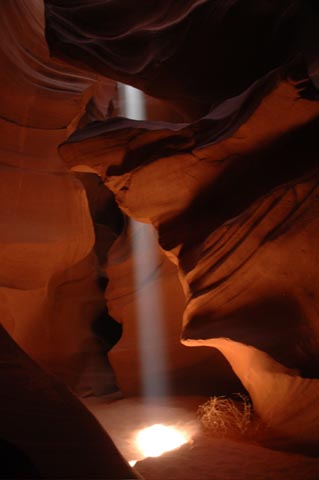 Explore below key excerpts of inspiring news articles with great information on the program Wheel the World making international tourist destinations accessible to the disabled, a Frenchman who won a $217 million lottery and channeled almost all of his winnings into environmental conservation, emerging evidence that magic mushrooms could be used to treat racial trauma, and more.
Each inspiring excerpt is taken verbatim from the media website listed at the link provided. If any link fails, click here. The key sentences are highlighted in case you just want to skim. Please spread the inspiration and have a great one!
With sacred love and warm wishes,
Fred Burks for the PEERS websites
Special note: If you are interested in the paranormal and expanded realities, you might enjoy this fascinating presentation.
Quote of the week: "Many things have agendas: governments, star systems, the Galactic Federation, and the secret government. But ultimately it all serves an important purpose to our awakening as we open up to aspects of ourselves of which we are not fully conscious. This supposed free-will and extreme duality is testing us. It is designed to initiate us into the ultimate freedom. What was once lost or forgotten will be reclaimed, enabling us to journey into the beyond. The adventure only becomes richer. Each of us signed up for a part to play in this game, and ultimately everything leads back to Source divine unconditional Love. As we get ever closer, the experience reveals ever more magic, miracles and bliss." ~~ Laura Eisenhower, Great-Granddaughter of President Dwight Eisenhower
Video of the week: Though there are a few inaccuracies and leaps of logic in this 30-minute video, overall the concepts and focus on the importance of vibration are very well presented. Titled "Spectrum of Sound," it is well worth watching.
---
Chilean start-up, 'Wheel the World,' broadens horizons for disabled
September 17, 2019, Reuters
https://www.reuters.com/article/us-chile-tourism-idUSKBN1W21OK
A Chilean start-up has been launched to open up some of the world's most iconic tourist attractions to disabled visitors. The idea for Wheel the World was borne out of an expedition three years ago to Chile's Torres del Paine National Park in Patagonia by a group of friends from the University of California at Berkeley. The group crowd-funded a special wheelchair for their friend, Álvaro Silberstein, who was left quadriplegic following a car accident when he was 18. They documented their trip [and] began investigating other bucket-list vacations that could be adapted for the disabled. Since its inception last year, Wheel the World's seven-man team has arranged trips for more 900 people, including to Chile's driest desert, San Pedro de Atacama, scuba diving off Easter Island in the Pacific Ocean, ziplining in Costa Rica and a trek along the Inca Trail to Peru's Machu Picchu. Today, the group has 16 destinations both in Chile and four other countries on its online platform, and aims to increase that to 150 by 2020. Silberstein, the firm's chief executive, said the Patagonian trip had made him realize that nothing was impossible. "We realized that with the right equipment and the right information, we can help people with disabilities have these kind of experiences, to open their minds to see that we are capable of anything," he said. "There are many initiatives to make tourism more accessible ... but no one is doing it on a global level, matching tourism services with the specific needs of disabled people. That's what we do," he said.
Note: Explore a treasure trove of concise summaries of incredibly inspiring disabled persons news articles.
---
He won $217 million in the lottery, then spent nearly all of it to help save the planet
April 9, 2022, CNN News
https://www.cnn.com/2022/04/09/world/france-lotto-winner-spends-on-planet-climate...
A lucky Frenchman has decided to dedicate most of his record-breaking $217 million lottery jackpot to a nature foundation he created. The winner, nicknamed "Guy" by French lottery group Françaises des Jeux (FDJ), won the sum in December 2020. "From my point of view, the priority today is saving the planet," Guy [said]. "We must act. It is an absolute emergency. If nothing is done in this regard, all other actions will be in vain. We will no longer exist." Revisiting the moment of his win, Guy [said] he could still remember his doubts and disbelief. After it became clear he was indeed the winner, he said, he made up his mind to put the money to good use. "The minute I found out I was the lucky winner of the EuroMillions, I had the will to share my luck," he said. He was already determined to create his own foundation at the time of his win. The result of Guy's determination is Anyama, a foundation named after a town in Côte d'Ivoire where he spent several years during his childhood. "I have passed on most of my prize money and will gradually give away almost all of it," he said. The Anyama foundation website explained it was Guy's memory of watching trucks loaded with trees in Côte d'Ivoire which motivated him to create an environmental foundation. "This procession of trucks left a deep impression on me and filled me with outrage," he said. The lottery group FDJ welcomed Guy's decision to donate most of his prize to saving the environment ... calling it an exceptional and generous gesture.
Note: Explore a treasure trove of concise summaries of incredibly inspiring news articles which will inspire you to make a difference.
---
Can magic mushrooms be used to treat racial trauma?
March 28, 2022, The Guardian (One of the UK's leading newspapers)
https://www.theguardian.com/lifeandstyle/2022/mar/28/magic-mushrooms-racial...
Evan, a middle-class Black man, doesn't come across as a psychedelic enthusiast. He's a 23-year-old quantitative economics graduate student who takes pride in steaming his sweater vests to maintain a studious appearance. In 2015, Evan's father was arrested for misdemeanor drug possession. A teenager at the time, he swore off drugs forever. But six years later, magic mushrooms have become Evan's remedy to cope with racial trauma. Like most Americans, Evan followed the widespread media coverage of George Floyd and Breonna Taylor's deaths in 2020. And like many Black Americans, he experienced traumatic-stress symptoms triggered by the constant exposure to cases of police brutality and racial discrimination. Debilitating panic attacks incapacitated him multiple times a day; insomnia drained his ... energy. After unsuccessfully trying three different anti-anxiety medications, he finally stumbled upon a study on psychedelics for racial trauma. He wondered: could psychedelic therapy be the solution? Psilocybin, the active compound in magic mushrooms, has been found to mitigate acute anxiety among patients with life-threatening cancer. A state-sponsored study in Texas is investigating psychedelics as a treatment for post-traumatic stress disorder in veterans. But one lesser-known benefit has been documented by researchers at the University of Ottawa: psychedelics may alleviate symptoms of race-based traumatic stress.
Note: Read more about the healing potentials of mind-altering drugs. Explore a treasure trove of concise summaries of incredibly inspiring news articles which will inspire you to make a difference.
---
Shelter Dogs and Prison Inmates Give Each Other a New 'Leash' on Life
September 3, 2014, Huffington Post
http://www.huffingtonpost.com/dr-patricia-fitzgerald/who-rescued-who-shelter-...
August 9, 2014, was one of the most memorable days of my life. On that day I entered a maximum-security prison in Lancaster, Calif. to witness an extraordinary event connecting the lives of some of its inmates with a pack of rescued shelter dogs. Five lucky dogs ... were pulled from a high-kill shelter in Los Angeles and entered this Level 4 prison for a chance at a better life. Earlier this year, Karma Rescue, a nonprofit that saves at-risk dogs from high-kill shelters across Southern California, partnered with the California State Prison Los Angeles County in Lancaster to create "Paws for Life," a program that matches rescued dogs with inmates who train them to boost their odds of adoption. Fourteen inmates were ... selected to train five shelter dogs who stayed at the prison this summer for a 12-week program. From the very beginning, the program struck a chord with everyone involved. Karma Rescue's founder Rande Levine wrote, "Men who had not seen an animal in decades were openly emotional at the sight of the beautiful creatures before them. Just petting our dogs brought many to happy tears. It was a day I will never, ever forget." Several times a week, professional dog trainer Mark Tipton and several dedicated Karma Rescue volunteers drove out to the prison to instruct the inmates on how to train their assigned dogs for 'Canine Good Citizen' certification, a designation that increases the chance that a dog will be successfully adopted.
Note: Don't miss the moving pictures of this inspiring program at the link above. Explore a treasure trove of concise summaries of incredibly inspiring news articles which will inspire you to make a difference.
---
This Guy Invented Shoes That Grow Five Sizes In Five Years For Kids In Developing Countries
April 17, 2015, BuzzFeed
https://www.buzzfeednews.com/article/emaoconnor/five-sizes-in-five-years
Kenton Lee was working at an orphanage in Kenya when he noticed a little girl with the ends of her shoes cut off and her toes sticking out. It was then that he came up with the idea for The Shoe That Grows. "For years the idea of these growing shoes wouldn't leave my mind," he told BuzzFeed News. Lee and his team at first tried to give the idea to companies like Nike, Crocs, and Toms, to no avail. Eventually they found a "shoe development company" called Proof of Concept who agreed to help them with the design. The shoe is made out of a high quality soft leather on top, and extremely durable rubber soles similar material to a tire, Lee said. They expand through a simple system of buckles, snaps, and pegs. The shoes are predicted to last a minimum of five years, and expand five sizes in that time. The small size will fit preschoolers through fifth graders, while the large will fit fifth through ninth graders. "I had no idea how important shoes were before I went to Kenya," Lee said. "But kids, especially in urban areas, can get infections from cuts and scrapes on their feet from going barefoot, and contract diseases that cause them to miss school." The 30-year-old ... said he wanted to put these kids in the best possible position to succeed in their lives. "If I can provide a kid with protection so they stay healthy and keep going to school, I'll have done my part." Donors can either buy shoes to distribute themselves, or buy a pair of shoes and choose one of five American nonprofit organizations to distribute them.
Note: Explore a treasure trove of concise summaries of incredibly inspiring news articles which will inspire you to make a difference.
---
She's Summited Everest 9 Times: Meet Lhakpa Sherpa, A World Record-Holder
April 5, 2022, The Travel
https://www.thetravel.com/lhakpa-sherpa-female-world-record-holder-nine-everest-summits/
We've all heard stories about extraordinary climbers. These are people who defy the stakes in an attempt to beat the odds every time they summit a mountain that others have only seen in photos. Whereas the average hiker has seen upwards of only 10,000 feet, extreme athletes and professional alpinists have explored the summits of mountains towering well over 18,000 feet. For some, the ultimate summit sits at a harrowing height of 29,032 feet. It's unimaginable: A temperature so cold that few living organisms can survive its inhospitable conditions. A lack of oxygen at its highest peak, where not even a helicopter can reach those who might be stranded. Despite all of those dangers, one woman holds the world record for surviving this not once, but nine times. That remarkable woman is Lhakpa Sherpa, a Nepali native born in the small Himalayan village of Balakharka who is about to reset her own record this year. Lhakpa Sherpa currently holds the Guinness World Record for the female climber with the most successful ascents of Everest to date. This is a record that she has held consistently for more than two decades now. Lhakpa is one of 11 children, five of whom have summited Everest. It was here that her love began, and it would become a lifelong affair with the mountains that she grew up admiring every single day. As an adult, Lhakpa is a single parent of three children, with whom she also shares her love for mountain climbing and hiking.
Note: Explore a treasure trove of concise summaries of incredibly inspiring news articles which will inspire you to make a difference.
---
The French town where the lighting is alive
April 10, 2022, BBC News
https://www.bbc.com/future/article/20220407-the-living-lights-that-could-reduce-energy-use
In Rambouillet, a small French town around 30 miles (50km) south-west of Paris, a soft blue light emanated from a row of cylindrical tubes. Members of the public ... were invited to bathe in the glow for a few minutes. Soon, the same azure glow will illuminate the nearby, tree-lined Place André Thomé et Jacqueline Thomé-Patenôtre, located just across from the aptly named La Lanterne performance hall, at night. These ethereal experiments are also underway across France. But unlike standard streetlamps, which often emit a harsh glare and need to be hooked up to the electricity grid, these otherworldly lights are powered by living organisms through a process known as bioluminescence. This phenomenon – where chemical reactions inside an organism's body produce light – can be observed in many places in nature. Organisms as diverse as fireflies, fungi and fish have the ability to glow through bioluminescence. The turquoise blue glow bathing the waiting room in Rambouillet ... comes from a marine bacterium gathered off the coast of France called Aliivibrio fischeri. The bacteria are stored inside saltwater-filled tubes, allowing them to circulate in a kind of luminous aquarium. Since the light is generated through internal biochemical processes that are part of the organism's normal metabolism, running it requires almost no energy. "Our goal is to change the way in which cities use light," says Sandra Rey, founder of the French start-up Glowee, which is behind the project in Rambouillet.
Note: Explore a treasure trove of concise summaries of incredibly inspiring news articles which will inspire you to make a difference.
---
The Robin Hood Army: fighting food waste in India and Pakistan
June 6, 2015, The Guardian (One of the UK's leading newspapers)
https://www.theguardian.com/global-development-professionals-network/2015/jun...
Last August, a group of six young Indians took to the streets of Delhi with one simple aim: to feed the homeless. Overnight, they drove to restaurants, collected unsold food, re-packaged it and gave it to around 100 people sleeping rough in the capital. Friends, colleagues and strangers soon joined them on drives and their numbers began to swell. In less than a few months, a nationwide volunteer movement known as the Robin Hood Army (RHA) had emerged, on a mission to curb food waste and stamp out hunger. Founders Ghose and Anand Sinha, also 27, were inspired by Refood International, an organisation based in Portugal. "Using a hyperlocal model, they collect excess food and give it to those who need it. But every community has their own Refood chapter," explains Ghose. "I realised it was something that can be very easily done in India, where the need would be much more." The movement gained huge momentum after the launch of its social media campaign, and now boasts a 500-strong volunteer base spread out across 13 cities. In April, the group also began operations in neighbouring Pakistan. The Robin Hood Army's ideology revolves around decentralisation. Small teams, mostly young professionals, become responsible for specific areas; they scout for local restaurants, convince them to donate surplus food, identify clusters of people in need - such as the homeless and orphanages - and carry out weekly distributions.
Note: Explore a treasure trove of concise summaries of incredibly inspiring news articles which will inspire you to make a difference.
---
Note: For summaries of the latest news articles covering deep politics and censored news, click here. For summaries of the most important news articles ever along these lines, click here.
Don't miss our treasure trove of inspiring resources
We're $13,500 in the red for the year.
Kindly support this work of love: Donate here
Explore the mind and heart expanding websites managed by the nonprofit PEERS network:
Subscribe here to one of the two popular PEERS email lists