Drug Trial Cures All Cancer Patients, Meds Without the Profit, Honeybees Detect Cancer
Inspiring News Articles
June 24, 2022
Hey wonderful friends,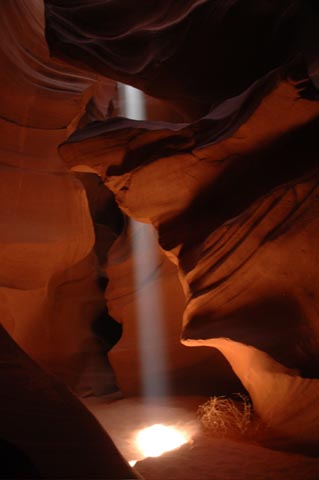 Explore below key excerpts of inspiring news articles with great information on a cancer drug trial that incredibly produced remission in one hundred percent of participants, prescription medications available without the profit through Mark Cuban's Cost Plus Drug Company, honeybees trained to sniff out cancer and other ailments, and more.
Each inspiring excerpt is taken verbatim from the media website listed at the link provided. If any link fails, click here. The key sentences are highlighted in case you just want to skim. Please spread the inspiration and have a great one!
With sacred love and warm wishes,
Fred Burks for the PEERS websites
Special note: Read the fascinating backstory of how deep friendship with a blind friend led to the writing of the song "Sounds of Silence." Read a fascinating New Yorker article titled "The Strange and Secret Ways That Animals Perceive the World." Read a fabulous and inspiring story of a woman who merged herself with a troop of baboons.
Quote of the week: "Ours is not the task of fixing the entire world all at once, but of stretching out to mend the part of the world that is within our reach. Any small, calm thing that one soul can do to help another soul, to assist some portion of this poor suffering world, will help immensely. It is not given to us to know which acts or by whom, will cause the critical mass to tip toward an enduring good." ~~ Clarissa Pinkola Estes
---
A Cancer Trial's Unexpected Result: Remission in Every Patient
June 5, 2022, New York Times
https://www.nytimes.com/2022/06/05/health/rectal-cancer-checkpoint-inhibitor.html
It was a small trial, just 18 rectal cancer patients, every one of whom took the same drug. But the results were astonishing. The cancer vanished in every single patient, undetectable by physical exam, endoscopy, PET scans or M.R.I. scans. Dr. Luis A. Diaz Jr. of Memorial Sloan Kettering Cancer Center, an author of a paper published Sunday in the New England Journal of Medicine describing the results ... said he knew of no other study in which a treatment completely obliterated a cancer in every patient. "I believe this is the first time this has happened in the history of cancer," Dr. Diaz said. Dr. Alan P. Venook, a colorectal cancer specialist at the University of California, San Francisco, who was not involved with the study, said he also thought this was a first. A complete remission in every single patient is "unheard-of," he said. These rectal cancer patients had faced grueling treatments — chemotherapy, radiation and, most likely, life-altering surgery that could result in bowel, urinary and sexual dysfunction. Some would need colostomy bags. They entered the study thinking that, when it was over, they would have to undergo those procedures because no one really expected their tumors to disappear. But they got a surprise: No further treatment was necessary. "There were a lot of happy tears," said Dr. Andrea Cercek, an oncologist at Memorial Sloan Kettering Cancer Center and a co-author of the paper. Another surprise, Dr. Venook added, was that none of the patients had clinically significant complications.
Note: Will this amazing treatment be suppressed, like so many others before it? Explore a treasure trove of concise summaries of incredibly inspiring news articles which will inspire you to make a difference.
---
Honeybees Trained to Sniff Out Cancer
November 25, 2013, ABC News
https://abcnews.go.com/blogs/health/2013/11/25/honeybees-trained-to-sniff-out-cancer
Bees may soon be able to take some of the sting out of cancer by detecting it early and getting patients into treatment sooner. Honeybees are known for their exquisitely sensitive sense of smell. They don't have noses, but their feet, tongues and antennae are packed with olfactory glands. They can also be quickly trained to do their "waggle dance" when they associate a specific smell with a food source. Taking advantage of these facts, Portuguese scientist Susana Soares has invented a two-chambered glass dome that uses bees to snuff out cancer. "The glass objects have two enclosures: a smaller chamber that serves as the diagnostic space and a bigger chamber where previously trained bees are kept for the short period of time necessary for them to detect general health," Soares wrote on her website. "People exhale into the smaller chamber, and the bees rush into it if they detect on the breath the odor that they were trained to target." Soares said she could train bees in 10 minutes to identify cancer and other diseases, such as tuberculosis and diabetes in their early stages. By exposing the insects to the odor molecules produced by an illness and then feeding them sugar, they learn to associate the smell with a food reward. Soares said that her bee chamber was an inexpensive, sustainable and highly accurate diagnostic tool. And, she points out, bees, as well as wasps, are already used regularly to sniff out land mines and illegal drugs.
Note: Explore a treasure trove of concise summaries of incredibly inspiring news articles which will inspire you to make a difference.
---
New Mark Cuban Company Slashes High Drug Prices: 'Life Changing'
June 7, 2022, Newsweek
https://www.newsweek.com/mark-cuban-company-slashes-high-drug-prices-praise-social...
Celebrity investor Mark Cuban is receiving praise on social media after he launched a new company that provides patients access to affordable medications. Cuban launched the Mark Cuban Cost Plus Drug Company (MCCPDC), a direct-to-consumer online company that offers more than 100 generic medications at discounted prices. The investor said ​​he aims to "be the low-cost provider of medications to patients." He continued: "If you don't have insurance or have a high deductible plan, you know that even the most basic medications can cost a fortune. Many people are spending crazy amounts of money each month just to stay healthy. No American should have to suffer or worse—because they can't afford basic prescription medications." The company's low costs are achieved by working directly with partners, which "allows us to only markup our costs by 15 percent," Cuban explained. Explaining the business model, Cuban cited the drug prescribed for hookworm, Albendazole, which can cost as much as $500 per course. "Our cost for Albendazole is $26.08 per course. We mark that price up by 15 percent so we can continue to run the company and invest in disrupting the pricing of as many drugs as we possibly can," he explained. "That makes the base price of the drug $30. Then we add on the actual cost, $3.00, that our pharmacy partners charge us to prepare and provide your prescription to you. "That makes the sales price on this website $33. Far, far lower than the pricing available in the marketplace."
Note: As big Pharma rakes in the huge profits, Marc Cuban has created a new company called CostPlus which brings many expensive drugs to you at a fraction of the price. Sadly, very few of the major media are reporting on this. Cuban says, "Everyone should have safe, affordable medicines with transparent prices."
---
The workers getting 100% pay for 80% of the hours
June 6, 2022, BBC News
https://www.bbc.com/news/business-61570021
About 70 companies are taking part in what is thought to be the world's biggest pilot scheme into the working pattern over the next six months. The experiment has been organised by a group campaigning for a shorter working week, but for no loss in wages. During the trial, employees will get 100% pay for 80% of the hours they would usually work, with the aim of being more productive. Academics from Oxford and Cambridge universities, as well experts at Boston College in the US, will manage the experiment in partnership with the think tank Autonomy. Companies ranging from office-based software developers and recruitment firms to charities and a local fish and chip shop are taking part. "The UK trial is historic", said Juliet Schor, the lead researcher on the Global 4-day week project. "The basis of this movement is that there's activity going on in many workplaces, particularly white collar workplaces, that's low-productivity and that you can cut without harming the business." She said the trouble with the five-day week is that work can simply expand to fit the time available. "Sticking to a rigid, centuries-old, time-based system doesn't make sense," Ms Schor added. "You can be 100% productive in 80% of the time in many workplaces, and companies adopting this around the world have shown that." Even if workers are just 10% more productive the economics can still stack up, she argued, if it leads to lower sickness rates, fewer staff leaving and making it easier to attract new recruits.
Note: Explore a treasure trove of concise summaries of incredibly inspiring news articles which will inspire you to make a difference.
---
A black man's quixotic quest to quell the racism of the KKK, one robe at a time
December 8, 2016, Los Angeles Times
http://www.latimes.com/entertainment/movies/la-ca-film-accidental-courtesy-20...
"Who's this black guy trying to make friends with the Ku Klux Klan?" A raised eyebrow, a shake of the head. Such were the sentiments of Scott Shepherd, a former Klan grand dragon, when he first saw Daryl Davis, a piano-playing bluesman who travels the nation attempting to dispel racism from those who hate him most. It doesn't often work, but over the decades Davis, like a man on a quixotic pilgrimage, has collected more than two dozen Klan robes from those who have disavowed white supremacy. His unlikely story unfolds in "Accidental Courtesy," a documentary by Matt Ornstein that follows Davis on an odd and lively quest to Confederate monuments, Klansmen houses, boogie joints, churches and a hot dog stand. "How can you hate me when you don't even know me?" Davis asks in the film, which opens in Los Angeles on Friday. "Throughout my life I have been looking for an answer to that." The son of a foreign service officer, Davis spent part of his childhood overseas, far from the racism many African Americans learn early. His first encounter with bigotry came when he was a 10-year-old Cub Scout. Bottles and rocks were thrown at him as he marched in a parade. The bewildering incident was the seed of a mission that years later found him ... starting a conversation with Klan Imperial Wizard Roger Kelly. The two became close. When Kelly quit the Klan, he gave Davis his robe. Talking to Klansmen "has worked for me," said Davis. "I don't seek to convert them but if they spend time with me, they can't hate me."
Note: Watch an awesome video about this brave black man who all but ended the KKK in Maryland by making friends with their leaders. Explore a treasure trove of concise summaries of incredibly inspiring news articles which will inspire you to make a difference.
---
Is Your Brain Really Necessary
December 12, 1980, Science
https://www.science.org/doi/10.1126/science.7434023
Professor John Lorber ... was not jesting totally when he addressed a conference of pediatricians with a paper entitled "Is your brain really necessary?" "There's a young student at this university," says Lorber, "who has an IQ of 126, has gained a first-class honors degree in mathematics, and is socially completely normal. And yet the boy has virtually no brain." The student's physician at the university noticed that the youth had a slightly larger than normal head, and so referred him to Lorber, simply out of interest. "When we did a brain scan on him," Lorber recalls, "we saw that instead of the normal 4.5-centimeter thickness of brain tissue between the ventricles and the cortical surface, there was just a thin layer of mantle measuring a millimeter or so. His cranium is filled mainly with cerebrospinal fluid." Startling as it may seem, this case is nothing new to the medical world. A substantial proportion of patients appear to escape functional impairment in spite of grossly abnormal brain structure. Lorber concludes from these observations that "there must be a tremendous amount of redundancy or spare capacity in the brain, just as there is with kidney and liver." He also contends that "the cortex probably is responsible for a great deal less than most people imagine. For hundreds of years neurologists have assumed that all that is dear to them is performed by the cortex, but it may well be that the deep structures in the brain carry out many of the functions assumed to be the sole province of the cortex."
Note: For more along these lines, see concise summaries of deeply revealing news articles on health and the mysterious nature of reality from reliable major media sources.
---
Findings from largest public study on kindness
March 18, 2022, Optimist Daily
https://www.optimistdaily.com/2022/03/findings-from-the-largest-public-study-on-kindness/
The Kindness Test involved over 60,000 people from 144 different countries around the world, making it the largest public study of kindness ever carried out. You can listen to the full rundown of the results in the three-part BBC Radio 4 documentary, The Anatomy of Kindness, airing this month. The research will also soon be submitted for publication so their findings can be used to forward research in the future. Here are a few interesting findings from the test. Kinder people, or simply people who are more aware of kindness experience higher levels of life satisfaction and wellbeing. Two-thirds of participants believe the pandemic has made people kinder, perhaps by giving us a collective struggle that increased our empathy for each other. The study also found that nearly 60 percent of the people who partook in the research claimed to have received an act of kindness within the previous day. "It is a big part of human nature, to be kind – because it's such a big part of how we connect with people and how we have relationships," says Claudia Hammond, study collaborator. "It's a win-win situation, because we like receiving kindness, but we also like being kind." The overarching trend from the data is that your personality determines how kind you are to others and also how kind they are to you. People who are open to new experiences, agreeable, like talking to strangers, or are extraverted all reported higher levels of kindness in their lives.
Note: Explore a treasure trove of concise summaries of incredibly inspiring news articles which will inspire you to make a difference.
---
Counties Pledge to Break the Cycle Between Jail and Homelessness
May 18, 2022, Bloomberg
https://www.bloomberg.com/news/articles/2022-05-18/the-costs-of-criminalizing-homelessness
San Francisco and Sioux Falls might seem to share little beyond an abbreviation, but the cities wrestle with a common problem: homelessness. Now the two regions are set to test a new approach to controlling homelessness by targeting the link between housing instability and incarceration. The Just Home Project, devised and funded by the MacArthur Foundation, and coordinated by the Urban Institute, will provide resources and technical assistance to four jurisdictions across the U.S. that struggle with different variations on the jail-to-homelessness cycle: South Carolina's Charleston County, Oklahoma's Tulsa County, South Dakota's Minnehaha County, and the city and county of San Francisco. The broader goal is to get counties to address the specific barriers that recently incarcerated individuals face when trying to access existing housing. "Homelessness, housing insecurity and participation in the criminal justice system are just simply deeply intertwined, in part because of the criminalization of homelessness itself," said Kelly Walsh, a principal policy associate at the Urban Institute's Justice Policy Center. Laurie Garduque, the director of criminal justice at the MacArthur Foundation, stresses that the initiative is designed specifically to support the jail population. Garduque hopes that learning from these local projects could help secure national-level solutions. "We think that if the barriers to housing can be addressed, the footprint of the criminal justice system will shrink," she said.
Note: Explore a treasure trove of concise summaries of incredibly inspiring news articles which will inspire you to make a difference.
---
Before his coma he spoke English; after waking up he's fluent in Spanish
October 25, 2016, CNN News
http://edition.cnn.com/2016/10/24/health/teen-spanish-new-language-trnd/index...
Life's been full of uncertainties for Reuben Nsemoh lately. Ever since he suffered a concussion in a soccer game, the suburban Atlanta teen's worried about why it's so hard for him to concentrate. He's fretted over whether he'll ever get to play his favorite sport. But the biggest stumper of all: how is it that he's suddenly speaking fluent Spanish? Nsemoh, a 16-year-old high school sophomore, ended up in [a] coma last month after another player kicked him in the head during a game. When he woke up, he did something he'd never done before: speak Spanish like a native. His parents said he could already speak some Spanish, but he was never fluent in it until his concussion. Slowly, his English is coming back, and he's starting to lose his Spanish fluency. Foreign accent syndrome is an extremely rare condition in which brain injuries change a person's speech patterns, giving them a different accent. The first known case was reported in 1941. Since then there have been a few dozen reported cases. Three years ago, police found a Navy vet unconscious in a Southern California motel. When he woke up, he had no memory of his previous life, and spoke only Swedish. In Australia, a former bus driver got in a serious car crash that left her with a broken back and jaw. When she woke up, she was left with something completely unexpected: a French accent. And earlier this year, a Texas woman who had surgery on her jaw, has sported a British accent ever since.
Note: Explore a treasure trove of concise summaries of incredibly inspiring news articles which will inspire you to make a difference.
---
Note: For summaries of the latest news articles covering deep politics and censored news, click here. For summaries of the most important news articles ever along these lines, click here.
Don't miss our treasure trove of inspiring resources
We're $15,600 in the red for the year.
Kindly support this work of love: Donate here
Explore the mind and heart expanding websites managed by the nonprofit PEERS network:
Subscribe here to one of the two popular PEERS email lists