1,000 Rare Fin Whales Spotted, Incurable Cancer Doesn't Stop Her, Forest Schools
Inspiring News Articles
February 18, 2022
Hey wonderful friends,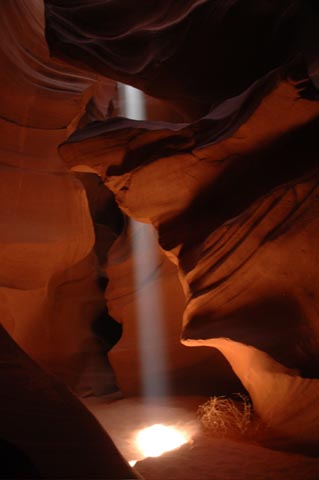 Explore below key excerpts of inspiring news articles with great information on 1,000 fin whales spotted between the South Orkney islands and the Antarctic Peninsula, a woman with incurable cancer setting a new record for rowing across the Atlantic, forest schools getting kids out of classrooms and into nature to learn, and more.
Each inspiring excerpt is taken verbatim from the media website listed at the link provided. If any link fails, click here. The key sentences are highlighted in case you just want to skim. Please spread the inspiration and have a great one!
With sacred love and warm wishes,
Fred Burks for the PEERS websites
Special note: Read about an couple happily married for 20 years, then driven apart by COVID beliefs, only to find their way back to love again despite their differences. Watch the inspiring video song You Are the Kind of (S)hero We Need. Watch an amazing video of insects taking off to fly in super slow motion.
Quote of the Week: "The secret of change is to focus all of your energy, not on fighting the old, but on building the new." ~~ Dan Millman
---
Seeing 1,000 glorious fin whales back from near extinction is a rare glimmer of hope
January 17, 2022, The Guardian (One of the UK's leading newspapers)
https://www.theguardian.com/commentisfree/2022/jan/17/glorious-fin-whales-extinction...
Good news doesn't get any more in-your-face than this. One thousand fin whales, one of the world's biggest animals, were seen last week swimming in the same seas in which they were driven to near-extinction last century due to whaling. It's like humans never happened. This vast assembly was spread over a five-mile-wide area between the South Orkney islands and the Antarctic Peninsula. A single whale is stupendous; imagine 1,000 of them, their misty forest of spouts, as tall as pine trees, the plosive sound of their blows, their hot breath condensing in the icy air. Their sharp dorsal fins and steel-grey bodies slide through the waves like a whale ballet, choreographed at the extreme south of our planet. The sight has left whale scientists slack-jawed and frankly green-eyed in envy of Conor Ryan, who observed it from the polar cruiser, National Geographic Endurance. Ryan, an experienced zoologist and photographer, says this may be "one of the largest aggregations of fin whales ever documented". His estimate of 1,000 animals is a conservative one, he says. Fin whales are surprisingly slender, serpentine creatures when you see them underwater, and so long that they seem to take for ever to swim past. Like blue, humpback and minke whales, they're baleen whales, distinguished by food-filtering keratinous plates in lieu of teeth. Unlike toothed whales, such as sperm whales and killer whales, they are not usually seen as social animals.
Note: Explore a treasure trove of concise summaries of incredibly inspiring news articles on marine mammals.
---
British rower with incurable cancer sets new world record for Atlantic crossing
January 24, 2022, The Independent (One of the UK's leading newspapers)
https://www.independent.co.uk/news/uk/atlantic-cancer-research-uk-british-dolly...
Three British women, one of whom has incurable cancer, have shattered the world record for rowing across the Atlantic. Kat Cordiner, who has secondary ovarian cancer, and teammates Abby Johnston and Charlotte Irving, arrived in Antigua on Sunday evening. The women completed the 3,000-mile crossing from La Gomera in the Canary Islands to English Harbour in 42 days ... knocking an astonishing seven days off the female trio record in the Talisker Whisky Atlantic Challenge. Rowing the world's second largest ocean is acknowledged as the ultimate endurance race. More people have summitted Mount Everest than have successfully rowed the Atlantic and fewer than 20% of ocean rowers are women. It is thought Ms Cordiner is the first person to tackle this challenge as a cancer patient. The women are raising money for Cancer Research UK, Macmillan Cancer Support and The Royal Marsden Cancer Charity. Race organisers said they had shown the impossible was possible. Ms Cordiner, 42, Ms Irving, 31, and Ms Johnston, 32, were on a 25ft boat – called Dolly Parton – rowing two hours on and two hours off. During their epic trip they experienced scorching heat, enormous night-time waves, sleep deprivation, blisters and callouses on their hands, and sharks trailing their small boat. Ms Cordiner said: "The doctors have told me I don't have decades, I have years, so I really want to make the most of them. I don't want to muck around doing stuff that doesn't matter – I want to do things that are challenging and fun."
Note: Explore a treasure trove of concise summaries of incredibly inspiring news articles which will inspire you to make a difference.
---
Forest schools flourish as youngsters log off and learn from nature
October 31, 2021, The Guardian (One of the UK's leading newspapers)
https://www.theguardian.com/education/2021/oct/31/forest-schools-flourish-as...
After more than a year of lockdowns, with limited access to nature, Magdalena Begh was delighted when her six-year-old daughter came home from forest school and informed her she had found three rat skeletons. Since Alia and her sister Hana, nine, started going to the Urban Outdoors Adventures in Nature after-school club in north London in June, they have used clay, learned about insects and made campfires, marmalade and bows and arrows. They are part of a wave of children across the UK who have joined forest schools since the start of the pandemic. Of more than 200 forest schools surveyed by the Forest School Association (FSA), about two-thirds said demand for their services had increased since March 2020. Among the reasons cited were increased awareness of the benefits of the outdoors, especially in relation to stress and anxiety, Covid safety, and dissatisfaction with the school syllabus after months of pandemic homeschooling. Forest schools, which centre around unstructured play, exploration and intrinsic motivation, arrived in the UK in 1993. Inspired by the outdoors culture – or friluftsliv – of Scandinavia, sessions are usually held either entirely or mostly outdoors and are intended to supplement, rather than replace, traditional education. State schools are increasingly putting on forest school sessions for pupils within the school day because they are considered to be beneficial to mental and physical health, behaviour and academic attainment – as well as being relatively "Covid-proof".
Note: Explore a treasure trove of concise summaries of incredibly inspiring news articles which will inspire you to make a difference.
---
An 8-year-old boy paid off the lunch debt for his entire school by selling key chains
February 4, 2020, CNN News
https://www.cnn.com/2020/02/04/us/boy-pays-off-lunch-debt-trnd/index.html
You may have heard of celebrities or multibillion-dollar companies donating money to cover students' lunch debt. But Keoni Ching from Vancouver, Washington, is just your normal 8-year-old who wanted to help his schoolmates. With his handmade key chains that go for $5 each, Keoni raised $4,015 to erase the lunch debt of students from his school and six others. It all started because Keoni wanted to do something special for "Kindness Week" at his school, Benjamin Franklin Elementary. With his mother, April, and father, Barry, by his side, Keoni thought about projects that would truly reflect kindness. Keoni said he decided to make key chains because, "I love key chains. They look good on my backpack." Once word of Keoni's key chains and his heartwarming cause got out, people from all over the country started sending in their requests for one of the custom key chains. "We have sent key chains to Alaska, Rhode Island, Minnesota, Arizona, all over the country," April Ching told CNN. "There was one lady who said she wanted $100 worth of key chains so that she could just hand them out to people. There were several people who bought one key chain and gave (Keoni) a hundred bucks. It was absolutely amazing how much support the community showed for his whole project." With the help of not only his parents, but also his grandparents, Keoni made and sold more than 300 key chains. Keoni delivered the $4,015 check to Franklin Elementary last week.
Note: Explore a treasure trove of concise summaries of incredibly inspiring news articles which will inspire you to make a difference.
---
Fish in the driver's seat: Israeli scientists teach goldfish to operate vehicle
January 11, 2022, Washington Post
https://www.washingtonpost.com/world/2022/01/11/israel-goldfish-drives-car/
Israeli researchers have taught goldfish to drive, according to a study that offers new insights into animals' ability to navigate — even when they're literally fish out of water. For the study, published in the peer-reviewed journal Behavioural Brain Research, the goldfish were trained to use a wheeled platform, dubbed a Fish Operated Vehicle. The FOV could be driven and have its course changed in reaction to the fish's movements inside a water tank mounted on the platform. Their task was to "drive" the robotic vehicle toward a target that could be observed through the walls of the fish tank. The vehicle was fitted with lidar, short for light detection and ranging, a remote sensing technology that uses lasers to collect data on its ground location and the fish's location within the tank. The researchers, from Ben-Gurion University, found the fish were able to move the FOV around unfamiliar environments while reaching the target "regardless of their starting point, all while avoiding dead-ends and correcting location inaccuracies." The goldfish in the tank were placed in a test arena and tasked with driving toward a target. Upon successfully hitting the target, they received a food pellet reward. After a few days of training, the fish were able to navigate past obstacles such as walls, while eluding efforts to trick them with false targets. "The study hints that navigational ability is universal rather than specific to the environment," said Shachar Givon, one of the study's authors.
Note: Explore a treasure trove of concise summaries of incredibly inspiring news articles which will inspire you to make a difference.
---
Sentenced to Serving the Good Life in Norway
July 12, 2010, Time Magazine
http://content.time.com/time/magazine/article/0,9171,2000920,00.html
On Bastoy, an island 46 miles south of Oslo, [125] residents live in brightly colored wooden chalets, spread over one square mile of forest and gently sloping hills. They go horseback riding and throw barbecues, and have access to a movie theater, tanning bed and, during winter, two ski jumps. Despite all its trappings, Bastoy island isn't an exclusive resort: it's a prison. Bastoy's governor ... describes it as the world's first human-ecological prison — a place where inmates learn to take responsibility for their actions by caring for the environment. Prisoners grow their own organic vegetables, turn their garbage into compost and tend to chickens, cows, horses and sheep. The prison generally emphasizes trust and self-regulation: Bastoy has no fences, the windows have no bars, and only five guards remain on the island after 3 p.m. In an age when countries from Britain to the U.S. cope with exploding prison populations by building ever larger — and, many would say, ever harsher — prisons, Bastoy seems like an unorthodox, even bizarre, departure. But Norwegians see the island as the embodiment of their country's long-standing penal philosophy: that traditional, repressive prisons do not work, and that treating prisoners humanely boosts their chances of reintegrating into society. Norway's system produces overwhelmingly positive results. Within two years of their release, 20% of Norway's prisoners end up back in jail. In the U.K. and the U.S., the figure hovers between 50% and 60%. Of course, Norway's ... prison roll lists a mere 3,300 inmates, a rate of 70 per 100,000 people, compared with 2.3 million in the U.S., or 753 per 100,000 — the highest rate in the world.
Note: Why aren't other countries taking heed of Norway's excellent example? Part of the reason is that some companies make massive profits from the prison system. For more on this, click here.
---
Windows giant Andersen leads $30M funding of solar window company
January 12, 2022, Electrek
https://electrek.co/2022/01/12/windows-giant-andersen-leads-30m-funding-of-solar...
Ubiquitous Energy claims that its technology, UE Power, is the only patented and transparent photovoltaic glass coating that uses solar power to generate energy while remaining visibly indistinguishable from traditional windows. The transparent solar panels can produce up to about 50% of the power of rooftop solar per given surface area, so it's designed to complement solar panels, not replace them. Ubiquitous Energy ... was started by a group of Massachusetts Institute of Technology and Michigan State University scientists and engineers looking for new ways to integrate solar power technology into everyday products and surfaces. The company has begun a US site selection process for its first high-volume manufacturing line. Ubiquitous Energy says that "broad adoption of UE Power within architectural glass has the opportunity to offset up to an estimated 10% of global emissions, greatly reducing the 40% of global carbon emissions that come from buildings and improving their energy efficiency at the same time." Jay Lund, chairman and chief executive officer of Andersen Corporation, said: "Ubiquitous Energy's transparent photovoltaic technology is revolutionary and represents a new horizon for the fenestration industry."
Note: Explore a treasure trove of concise summaries of incredibly inspiring news articles which will inspire you to make a difference.
---
Shy U.S. Intellectual Created Playbook Used in a Revolution
February 16, 2011, New York Times
http://www.nytimes.com/2011/02/17/world/middleeast/17sharp.html
Stoop-shouldered and white-haired at 83, [Gene Sharp] grows orchids, has yet to master the Internet and hardly seems like a dangerous man. But for the world's despots, his ideas can be fatal. For decades, his practical writings on nonviolent revolution – most notably "From Dictatorship to Democracy," a 93-page guide to toppling autocrats, available for download in 24 languages – have inspired dissidents around the world, including in Burma, Bosnia, Estonia and Zimbabwe, and now Tunisia and Egypt. When Egypt's April 6 Youth Movement was struggling ... its leaders tossed around "crazy ideas" about bringing down the government. They stumbled on Mr. Sharp. When the nonpartisan International Center on Nonviolent Conflict, which trains democracy activists, slipped into Cairo several years ago ... among the papers it distributed was Mr. Sharp's "198 Methods of Nonviolent Action," a list of tactics that range from hunger strikes to "protest disrobing." Dalia Ziada, an Egyptian blogger and activist who attended the workshop ... said trainees were active in both the Tunisia and Egypt revolts. She said that some activists translated excerpts of Mr. Sharp's work into Arabic, and that his message of "attacking weaknesses of dictators" stuck with them. He has concluded that advancing freedom takes careful strategy and meticulous planning, advice that ... resonated among youth leaders in Egypt. Peaceful protest is best, he says – not for any moral reason, but because violence provokes autocrats to crack down. "If you fight with violence," Mr. Sharp said, "you are fighting with your enemy's best weapon, and you may be a brave but dead hero." He was struck by the Egyptian protesters' discipline in remaining peaceful, and especially by their lack of fear. "If people are not afraid of the dictatorship, that dictatorship is in big trouble."
Note: For powerful and inspiring information on the military/industrial complex and what we can do to make a difference, click here.
---
It's Been A Banner Year For MAPS Public Benefit Corporation And The Women Leading It
December 29, 2021, Forbes
https://www.forbes.com/sites/amandasiebert/2021/12/29/its-been-a-banner-year...
In May, a long-awaited randomized, double-blind, placebo-controlled, Phase 3 clinical trial testing MDMA-assisted therapy for the treatment of PTSD was published in Nature Medicine. The trial was conducted by MAPS Public Benefit Corporation, a for-profit subsidiary launched by the registered non-profit in 2014, with the goal of conducting the necessary research to make MDMA a legally available medicine. "We are a for-profit, but we're wholly owned. We only have one shareholder, and it's a non-profit," says CEO Amy Emerson. While a non-profit is tax exempt and operates for charity, the PBC, like a traditional corporation, pays taxes, operates for profit, and has shareholders and stocks. The results of the Phase 3 clinical trial conducted by MAPS PBC revealed that after receiving a combination of talk therapy and MDMA, 67 percent of participants who received the drug no longer met the diagnostic criteria for PTSD, compared to 32 percent of participants who received the placebo. The trial was recently acknowledged as a "big win for the field" in Science Magazine's annual Breakthrough of the Year awards. "In our three-session model, there's no follow-up medication needed," [MAPS CMO Dr. Corine de Boer] says. After pooling the data of six Phase 2 trials together, de Boer's team found that 57 percent of participants no longer met the criteria for PTSD. At a one-year follow-up during which no MDMA was administered, that number increased to 67 percent.
Note: For more along these lines, see concise summaries of deeply revealing news articles on the healing potentials of mind-altering drugs from reliable major media sources.
---
Note: For summaries of the latest news articles covering deep politics and censored news, click here. For summaries of the most important news articles ever along these lines, click here.
Don't miss our treasure trove of inspiring resources
We're $8,100 in the red for the year.
Kindly support this work of love: Donate here
Explore the mind and heart expanding websites managed by the nonprofit PEERS network:
Subscribe here to one of the two popular PEERS email lists