Free College in Many U.S. States, Living Soils, Renewable Energy Breakthrough
Inspiring News Articles
June 10, 2022
Hey wonderful friends,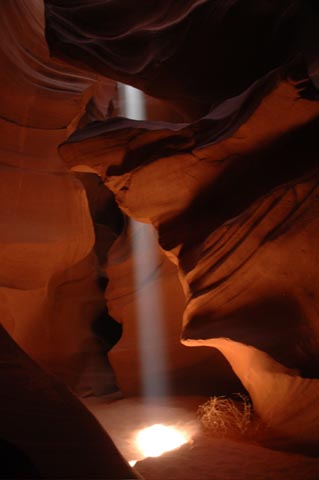 Explore below key excerpts of inspiring news articles with great information on free college now offered by nearly 30 U.S. states, the vibrant and diverse life within the soil beneath our feet, California powered entirely by renewable energy sources for the first time, and more.
Each inspiring excerpt is taken verbatim from the media website listed at the link provided. If any link fails, click here. The key sentences are highlighted in case you just want to skim. Please spread the inspiration and have a great one!
With sacred love and warm wishes,
Fred Burks for the PEERS websites
Special note: Enjoy the fascinating backstory of how Art Garfunkel's deep friendship with a friend who went blind inspired the writing of the song "Sounds of Silence.Watch a remarkable 35-minute documentary on the last Nepalese honey hunter who climbs unbelievable cliffs to get his loot. Listen to the inspiring story of an ice climber who died 500 feet up an ice mountain, but then came back to tell his story.
Quote of the week: "Fear is the mind-killer. Fear is the little-death that brings total obliteration. I will face my fear. I will permit it to pass over me and through me. And when it has gone past, I will turn the inner eye to see its path. Where the fear has gone, there will be nothing." ~~ Bene Gesserit in Frank Herbert's Dune
Video of the week: Watch an awesome 2 1/2 minute video on the choice between fear and love.
---
Free college is now a reality in nearly 30 states
April 8, 2022, CNBC News
https://www.cnbc.com/2022/04/08/free-college-is-now-a-reality-in-nearly-30-states.html
Even though the Biden administration's plan to make community college tuition-free for two years was stripped from the federal Build Back Better bill, the push for free college is alive and well in many parts of the country. While the White House has turned its focus to extending the student loan payment pause, states have been quietly moving forward with plans to pass legislation of their own to make some college tuition-free. Most recently, New Mexico Gov. Michelle Lujan Grisham, a Democrat, signed the New Mexico Opportunity Scholarship Act, establishing the most extensive tuition-free scholarship program in the country. Like New York's Excelsior Scholarship, it covers four years of tuition, including career training certificates, associate and bachelor's degrees. But New Mexico's Opportunity Scholarship goes a step further by opening up access to returning adult learners, part-time students and immigrants, regardless of their immigration status, in addition to recent high school graduates. Maine's Gov. Janet Mills ... has proposed a plan to make two years of community college free for recent high school graduates. If passed, that would bring the total number of statewide free-college programs to 30, which means 60% of states would have free tuition opportunities. "If we get to 50, it's mission accomplished," said Morley Winograd ... of the Campaign for Free College Tuition. Most are "last-dollar" scholarships, meaning students receive a scholarship for the amount of tuition that is not covered by existing state or federal aid.
Note: Explore a treasure trove of concise summaries of incredibly inspiring news articles which will inspire you to make a difference.
---
The secret world beneath our feet is mind-blowing – and the key to our planet's future
May 7, 2022, The Guardian (One of the UK's leading newspapers)
https://www.theguardian.com/environment/2022/may/07/secret-world-beneath-our-feet...
Beneath our feet is an ecosystem so astonishing that it tests the limits of our imagination. It's as diverse as a rainforest or a coral reef. We depend on it for 99% of our food, yet we scarcely know it. Soil. Under one square metre of undisturbed ground in the Earth's mid-latitudes ... there might live several hundred thousand small animals. One gram of this soil – less than a teaspoonful – contains around a kilometre of fungal filaments. But even more arresting than soil's diversity and abundance is the question of what it actually is. Most people see it as a dull mass of ground-up rock and dead plants. But it turns out to be a biological structure, built by living creatures to secure their survival, like a wasps' nest or a beaver dam. Microbes make cements out of carbon, with which they stick mineral particles together, creating pores and passages through which water, oxygen and nutrients pass. The tiny clumps they build become the blocks the animals in the soil use to construct bigger labyrinths. Plants release into the soil between 11% and 40% of all the sugars they make through photosynthesis. They don't leak them accidentally. They deliberately pump them into the ground. These complex chemicals are pumped into the zone immediately surrounding the plant's roots, which is called the rhizosphere. They are released to create and manage its relationships. The rhizosphere lies outside the plant, but it functions as if it were part of the whole. It could be seen as the plant's external gut.
Note: Explore a treasure trove of concise summaries of incredibly inspiring news articles which will inspire you to make a difference.
---
California runs on 100 per cent clean energy for the first time
May 2, 2022, The Independent (One of the UK's leading newspapers)
https://www.independent.co.uk/climate-change/news/california-clean-energy-solar...
Clean energy powered 100 per cent of California's electricity demand on Saturday – a first for the state, according to an environmental group. Much of the renewable power came from vast solar farms, south of Los Angeles. The milestone, set on 30 April, was celebrated by environmental groups. "California busts past 100% on this historic day for clean energy!" tweeted Dan Jacobson, co-founder of the activist thinktank EcoEquity. Daniel M Kammen, a professor of energy at UC Berkeley, also wrote: "California achieved 100% renewable energy today. Very clear we can achieve clean energy everyday before 2030 if we cut the fossil fuel subsidies and political inertia." According to the tracker app from the California Independent System Operator (CAISO), which oversees the state's power grid, energy demand reached 18,672 megawatts(MW) mid-afternoon on Saturday, with 37,172 MW available. The record was held for nearly 15 minutes, then dropped to 97 per cent of clean energy output. Solar power makes up the majority of California's renewables followed by wind energy then to a lesser extent, geothermal, biomass, biogas and small hydro. The state of California, the world's fifth largest economy, produces more renewable energy than any other US state, helped along by its near year-round sunshine. Governor Gavin Newsom's budget proposal for next year includes around $2bn to boost the transition to 100 per cent electricity. California has set a goal of achieving 100 per cent clean electricity by 2045.
Note: Explore a treasure trove of concise summaries of incredibly inspiring news articles which will inspire you to make a difference.
---
This Republican mayor has an incredibly simple idea to help the homeless. And it seems to be working.
August 11, 2016, Washington Post
https://www.washingtonpost.com/news/inspired-life/wp/2016/08/11/this-republic...
Republican Mayor Richard Berry was driving around Albuquerque last year when he saw a man on a street corner holding a sign that read: "Want a Job. Anything Helps." Throughout his administration, as part of a push to connect the homeless population to services, Berry had taken to driving through the city to talk to panhandlers about their lives. His city's poorest residents told him they didn't want to be on the streets begging for money, but they didn't know where else to go. Seeing that sign gave Berry an idea. The city could bring the work to them. Next month will be the first anniversary of Albuquerque's There's a Better Way program, which hires panhandlers for day jobs beautifying the city. The job pays $9 an hour, which is above minimum wage, and provides a lunch. At the end of the shift, the participants are offered overnight shelter as needed. In less than a year since its start, the program has given out 932 jobs clearing 69,601 pounds of litter and weeds from 196 city blocks. And more than 100 people have been connected to permanent employment. Berry's effort is a shift from the movement across the country to criminalize panhandling. A recent National Law Center on Homelessness & Poverty report found a noticeable increase, with 24 percent of cities banning it altogether and 76 percent banning it in particular areas. When panhandlers have been approached in Albuquerque with the offer of work, most have been eager for the opportunity to earn money, Berry said. They just needed a lift.
Note: Watch an inspiring video on this great program.
---
DOJ's new policy requires officers to stop others from using excessive force
May 24, 2022, NPR
https://www.npr.org/2022/05/24/1100920286/doj-new-policy-excessive-force
The Justice Department is updating its use of force policy for the first time in 18 years, saying explicitly that federal officers and agents must step in if they see other officers using excessive force. The policy takes effect on July 19. The new policy is outlined in a memo Attorney General Merrick Garland sent to senior Justice leaders. The rules apply to all agencies under the Justice Department, including the FBI, DEA, ATF and U.S. Marshals Service. "It is the policy of the Department of Justice to value and preserve human life," the policy begins. It later adds, "Officers may use force only when no reasonably effective, safe, and feasible alternative appears to exist and may use only the level of force that a reasonable officer on the scene would use under the same or similar circumstances." The policy's first portion deals with deadly force, barring tactics such as firing guns to disable cars. But the next section calls for de-escalation training, and the next two spell out situations in which officers have an "affirmative duty" — to prevent or stop other officers from using excessive force, and to render or call for medical aid when it's needed. Law enforcement officers should be able to recognize and act on "the affirmative duty to intervene to prevent or stop, as appropriate, any officer from engaging in excessive force or any other use of force that violates the Constitution, other federal laws, or Department policies on the reasonable use of force," the policy states.
Note: For more along these lines, see concise summaries of deeply revealing news articles on police corruption from reliable major media sources.
---
The long shot that saved Belize's coral
May 4, 2021, BBC News
https://www.bbc.com/future/article/20210430-the-woman-who-rescues-caribbean-coral
The underwater world at Laughing Bird Caye National Park off the coast of Belize looked nothing like the vibrant and colourful place that had thrived with life before Hurricane Iris swept across it in 2001. [Lisa] Carne immediately wanted to start replenishing the reefs by planting corals, but it took many years to convince any funders that her idea was viable. People argued, and still do, that without solving the problems that cause corals to die, putting them back on the reef made no sense. Carne began pitching her restoration ideas in 2002, but for several years had no luck. Then in 2006, the US listed Caribbean acroporid corals (the fastest growing type of branching coral in the Caribbean, and the main reef-building one) as endangered, and a local funder approved Carne's proposal to restore the reef. Carne began with transplanting 19 elkhorn coral fragments from the main barrier reef around 19 miles (31km) away in a trial. Because the initial 2006 transplants' survival was high (more than 80% still alive today) she continued to identify surviving corals and started reseeding the reefs with them in 2010. In 2009, Illiana Baums, professor of molecular ecology at Penn State University, advised on the appropriate distance to plant different individuals of each coral species apart to encourage spawning. So far over 85,000 corals have been planted in the Laughing Bird Caye National Park. Long-term monitoring shows 89% survived after 14 years – much higher than typical survivorship after restoration.
Note: Explore a treasure trove of concise summaries of incredibly inspiring news articles which will inspire you to make a difference.
---
Future Healers of Tomorrow
January 15, 2020, Harper's Magazine
https://harpers.org/2020/01/future-healers-of-tomorrow-lily-dale-assembly-childrens-week/
Don't you remember having an imaginary friend? That friend was not imaginary—you were talking to Spirit," said Patricia Bell. Bell, seventy years old with sinewy arms, aqua eyes, and straw-colored hair, is the director of Children's Week at the Lily Dale Assembly, a hamlet in upstate New York that serves as the headquarters of Spiritualism, an American religion based on communication with the dead. Approximately twenty-two thousand pilgrims pass through Lily Dale's guarded gate each summer. In July, when many American children go to soccer camp, or horse-riding camp, or coding camp, the Spiritualists of Lily Dale welcome kids for a week of animal communication, dream interpretation, body tapping, qigong, and contact with deceased ancestors. Founded in 2003, Bell's camp is the only Spiritualist camp in the nation dedicated to teaching young mediums and psychics. Bell ... believes that the otherworldly abilities she's nurturing in herself as well as the children aren't rare gifts, but innate skills, as reflexive as breastfeeding. These skills are typically educated out of people as they age. She formed the camp to let kids exercise their craft and to make it less daunting for them to talk to those on the "spirit plane." Kylie ... has been coming to camp for nine years. "They teach us how to focus," she said. "We go into our heart and take a few breaths, and, like, you talk to God for a few seconds and say thank you. My hands start tingling a lot and that's when I know where the pain of the other person is."
Note: Explore a treasure trove of concise summaries of incredibly inspiring news articles which will inspire you to make a difference.
---
A study gave cash and therapy to men at risk of criminal behavior. 10 years later, the results are in.
May 31, 2022, Vox
https://www.vox.com/future-perfect/23141405/violence-crime-cbt-therapy-cash-shootings
What if someone told you that you could dramatically reduce the crime rate without resorting to coercive policing or incarceration? it sounds too good to be true. But it's been borne out by the research of Chris Blattman, Margaret Sheridan, Julian Jamison, and Sebastian Chaskel. Their new study provides experimental evidence that offering at-risk men a few weeks of behavioral therapy plus a bit of cash reduces the future risk of crime and violence, even 10 years after the intervention. Sustainable Transformation of Youth in Liberia ... offered men who were at high risk for violent crime eight weeks of cognitive behavioral therapy. [Economist Chris] Blattman wanted to formally study just how effective this kind of program could be. He decided to run a big randomized controlled trial with 999 of the most dangerous men in Monrovia, recruited on the street. The 999 Liberian men were split into four groups. Some received CBT, while others got $200 in cash. Another group got the CBT plus the cash, and finally, there was a control group that got neither. A year after the intervention, the positive effects on those who got therapy alone had faded a bit, but those who got therapy plus cash were still showing huge impacts: crime and violence were down about 50 percent. 10 years later ... crime and violence were still down by about 50 percent in the therapy-plus-cash group. Blattman estimates that there were 338 fewer crimes per participant over 10 years. [The program] cost just $530 per participant. That works out to $1.50 per crime avoided.
Note: Explore a treasure trove of concise summaries of incredibly inspiring news articles which will inspire you to make a difference.
---
Dolphins recorded having a conversation 'just like two people' for first time
September 11, 2016, The Telegraph
http://www.telegraph.co.uk/science/2016/09/11/dolphins-recorded-having-a-conv...
Two dolphins have been recorded having a conversation for the first time after scientists developed an underwater microphone which could distinguish the animals' different "voices". Researchers have known for decades that the mammals had an advanced form of communication. But scientists have now shown that dolphins alter the volume and frequency of pulsed clicks to form individual "words" which they string together into sentences in much the same way that humans speak. Researchers at the Karadag Nature Reserve, in Feodosia, Ukraine, recorded two Black Sea bottlenose dolphins, called Yasha and Yana, talking to each other in a pool. Each dolphin would listen to a sentence of pulses without interruption, before replying. Lead researcher Dr Vyacheslav Ryabov, said: "Essentially, this exchange resembles a conversation between two people. "Each pulse represents a phoneme or a word of the dolphin's spoken language. "The analysis of numerous pulses registered in our experiments showed that the dolphins took turns in producing [sentences] and did not interrupt each other, which gives reason to believe that each of the dolphins listened to the other's pulses before producing its own. "This language exhibits all the design features present in the human spoken language. This indicates a high level of intelligence and consciousness in dolphins. Their language can be ostensibly considered a highly developed spoken language, akin to the human language."
Note: Learn more about the amazing world of marine mammals.
---
Note: For summaries of the latest news articles covering deep politics and censored news, click here. For summaries of the most important news articles ever along these lines, click here.
Don't miss our treasure trove of inspiring resources
We're $17,800 in the red for the year.
Kindly support this work of love: Donate here
Explore the mind and heart expanding websites managed by the nonprofit PEERS network:
Subscribe here to one of the two popular PEERS email lists