Journey Into the Heart of Kindness, Music Magic, Legalizing Psychedelic Therapy
Inspiring News Articles
August 18, 2022
Hey wonderful friends,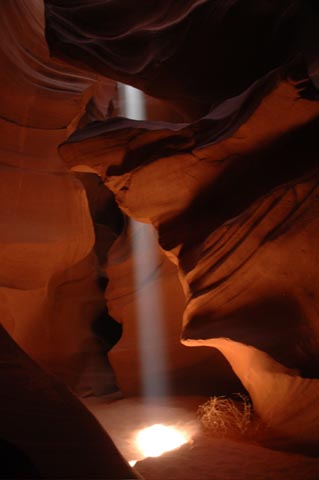 Explore below key excerpts of inspiring news articles with great information on one man's journey around the world relying on the kindness of strangers, evidence that music can help restore lost memories, suggestions from the Biden Administration that approval of breakthrough psychedelic therapies may be just around the corner, and more.
Each inspiring excerpt is taken verbatim from the media website listed at the link provided. If any link fails, click here. The key sentences are highlighted in case you just want to skim. Please spread the inspiration and have a great one!
With sacred love and warm wishes,
Fred Burks for the PEERS websites
Special note: Watch a tender 2-min. video of a colorblind man seeing colors for the first time. Watch the inspiring video of a man whose great tragedy was transformed into "The Power of Play" which helps poor kids around the world to embrace play as healing.
Quote of the week: "People will forget what you said and what you did, but they will never forget how you made them feel." ~~ Maya Angelou
---
Man travels the world, relying on strangers' kindness. Here's what he learned
June 28, 2017, Today
https://www.today.com/money/leon-logothetis-travels-world-relying-kindness-strangers...
For many travelers, setting a budget marks one of the first steps of a journey. But for Leon Logothetis' globe-trotting adventure, his allowance was simple, and stark: $0. Logothetis, 40, instead relied on the generosity of strangers for food, transportation and lodging — a journey documented in the Netflix series "The Kindness Diaries." Though the show's travels took place in 2013, Logothetis is comfortable on the open road, having quit his job as a London broker back in 2005. So far, he's visited nearly 100 countries. "I started doing this because I was in a lot of pain — emotional pain," he told TODAY. As someone who worked in finance, Logothetis appeared to have everything he could possibly want, but it was a different story on the inside. "I was wearing a mask, as many of us do," he said. "I felt very alone, very depressed, (with) no real sense of purpose." One of the most emotional moments on Logothetis' journey involved a homeless man named Tony. Though he had almost nothing, Tony shared what little he did have, including his shelter and some of his belongings. "The greatest lesson I learned was that we're all the same," said Logothetis. "It doesn't matter what religion you are, doesn't matter what color you are, doesn't matter where you live. Each person wants to be seen, wants to be loved, wants to be valued, wants to be heard." He added, "The most important thing is what you give to another human being and what you give to yourself: how you treat others and how you treat yourself."
Note: Watch an inspiring presentation by this amazing man. Explore a treasure trove of concise summaries of incredibly inspiring news articles which will inspire you to make a difference.
---
Can Listening to the Beatles Improve Your Memory? New Research Says Music Just Might Stir the Brain
July 18, 2022, Northeastern University
https://news.northeastern.edu/2022/07/18/music-impact-memory-brain-pathways/
When Paul McCartney wrote "Get Back," he never would have predicted how useful or relevant the song would become for music therapists. In new research, Psyche Loui, an associate professor of music ... found that for older adults who listened to some of their favorite music, including The Beatles, connectivity in the brain increased. Specifically, Loui—and her multi-disciplinary team ... discovered that music bridged the gap between the brain's auditory system and reward system, the area that governs motivation. "There's something about music that is this functional connectivity between the auditory and reward system, and that's why music is so special and able to tap into these seemingly very general cognitive functions that are suddenly very engaged in folks with dementia who are hearing music," said Loui. The original idea for this research came out of Loui's own experiences playing music in nursing homes. She recalled how people who couldn't finish a sentence or thought would suddenly harmonize and sing along to a song she was playing. "[Music] seems to engage the brain in this way that's different than everything else," Loui said. What the researchers found was striking: Music was essentially creating an auditory channel directly to the medial prefrontal cortex, the brain's reward center. Music that was both familiar and well-liked tended to activate the auditory and reward areas more. The music that participants selected themselves provided an even stronger connection.
Note: Explore a treasure trove of concise summaries of incredibly inspiring news articles which will inspire you to make a difference.
---
Biden Administration Plans for Legal Psychedelic Therapies Within Two Years
July 26, 2022, The Intercept
https://theintercept.com/2022/07/26/mdma-psilocybin-fda-ptsd/
As twin mental health and drug misuse crises kill thousands of people per week, the potential of psychedelic-assisted therapies "must be explored," urges a federal letter on behalf of the U.S. health secretary. President Joe Biden's administration "anticipates" that regulators will approve MDMA and psilocybin within the next two years for designated breakthrough therapies for PTSD and depression, respectively. The administration is "exploring the prospect of establishing a federal task force to monitor" the emerging psychedelic treatment ecosystem, according to the letter sent by Assistant Secretary for Mental Health and Substance Use. The move followed [the] introduction of a bipartisan bill, co-sponsored by Sens. Cory Booker, D-N.J., and Rand Paul, R-Ky., to force the DEA to stop barring terminally ill patients from trying controlled drugs which have passed early trials. The right to try experimental therapies has been enshrined in federal law since 2018, but the DEA currently blocks its use among people with late-stage cancer who wish to be treated with psilocybin, a Schedule I controlled substance. "Studies have shown that psilocybin produces substantial and sustained decreases in depression and anxiety among patients with life-threatening cancer," Booker wrote. "While typically terminally ill patients are allowed to access drugs that are in FDA clinical trials, they are barred from accessing Schedule I drugs, despite their therapeutic potential."
Note: Read more about the healing potentials of psychedelic medicine. Explore a treasure trove of concise summaries of incredibly inspiring news articles which will inspire you to make a difference.
---
Fertility rate: 'Jaw-dropping' global crash in children being born
July 14, 2020, BBC News
https://www.bbc.com/news/health-53409521
Falling fertility rates mean nearly every country could have shrinking populations by the end of the century. And 23 nations - including Spain and Japan - are expected to see their populations halve by 2100. Countries will also age dramatically, with as many people turning 80 as there are being born. The fertility rate - the average number of children a woman gives birth to - is falling. If the number falls below approximately 2.1, then the size of the population starts to fall. In 1950, women were having an average of 4.7 children in their lifetime. Researchers at the University of Washington's Institute for Health Metrics and Evaluation showed the global fertility rate nearly halved to 2.4 in 2017 - and their study, published in the Lancet, projects it will fall below 1.7 by 2100. As a result, the researchers expect the number of people on the planet to peak at 9.7 billion around 2064, before falling down to 8.8 billion by the end of the century. "That's a pretty big thing; most of the world is transitioning into natural population decline," researcher Prof Christopher Murray told the BBC. "I think it's incredibly hard to think this through and recognise how big a thing this is; it's extraordinary, we'll have to reorganise societies." It is being driven by more women in education and work, as well as greater access to contraception, leading to women choosing to have fewer children. In many ways, falling fertility rates are a success story.
Note: For more on this inspiring news, see this hopeful information. Explore a treasure trove of concise summaries of incredibly inspiring news articles which will inspire you to make a difference.
---
A large new study offers clues about how lower-income children can rise up the economic ladder.
August 1, 2022, New York Times
https://www.nytimes.com/2022/08/01/briefing/economic-ladder-rich-poor-americans.html
Social scientists have made it a priority in recent years to understand upward mobility. Money itself is ... important. Other factors — like avoiding eviction, having access to good medical care and growing up in a household with two parents — may also make upward mobility more likely. Now there is another intriguing factor to add to the list, thanks to a study ... in the academic journal Nature: friendships with people who are not poor. "Growing up in a community connected across class lines improves kids' outcome," [said] Raj Chetty ... one of the study's four principal authors. The study ... compares two otherwise similar children in lower-income households — one who grows up in a community where social contacts mostly come from the lower half of the socioeconomic distribution, and another who grows up in a community where social contacts mostly come from the upper half. The average difference between the two, in terms of their expected adult outcomes, is significant. It's the same as the gap between a child who grows up in a family that makes $27,000 a year and one who grows up in a family that makes $47,000. There seem to be three main mechanisms by which cross-class friendships can increase a person's chances of escaping poverty. The first is raised ambition: Social familiarity can give people a clearer sense of what's possible. The second is basic information, such as how to apply to college and for financial aid. The third is networking, such as getting a recommendation for an internship.
Note: Explore a treasure trove of concise summaries of incredibly inspiring news articles which will inspire you to make a difference.
---
Humour and healthcare: how medical clowns are making an impact
June 30, 2022, Kinder
https://kinder.world/articles/solutions/humour-and-healthcare-how-medical-clowns...
Robin Williams brought a lot of great characters to life on screen. But it's his role as the titular character in the award nominated 1998 biographical film Patch Adams that helped bring attention to a (then) relatively young therapeutic field: medical clowning. In early 19th century France, a famous clown trio by the name of "the Fratellini Brothers" began visiting hospitalised children to improve their moods. It wasn't until 1986 when the presence of professional clowns as members of hospital health care teams started. This happened when professional clown Michael Christensen of 'Big Apple Circus' founded 'Big Apple Circus Clown Care' in New York; a program with the aim of preparing professional clowns to use humour and clowning skills in visits to hospitals to assist in patient healing. By parodying the work of medical doctors, "clown doctors" made young patients less afraid of what the doctors were doing. These clowns were able to bring smiles and laughter to patients using their circus skills, tricks, and improvisation. Since [then], other clown care units have been formed across the United States ... and beyond. In 2020 there were at least 40 Healthcare Clowning Organisations operating in 21 countries in Europe. The aim of the medical clown goes beyond humour. Clown doctors have therapeutic relationships with patients and on top of reducing the negative effects associated with illness, medical clowns contribute to patients' well-being and help create a lighter atmosphere in the hospital.
Note: Explore a treasure trove of concise summaries of incredibly inspiring news articles which will inspire you to make a difference.
---
USPS will make 40% of its new trucks electric, up from 10%
July 20, 2022, Washington Post
https://www.washingtonpost.com/business/2022/07/20/usps-electric-trucks/
The U.S. Postal Service pledged Wednesday to electrify at least 40 percent of its new delivery fleet, an increase that climate activists hailed as a major step toward reducing the government's environmental footprint. The Postal Service had been set to purchase as many as 165,000 vehicles from Oshkosh Defense, of which 10 percent would have been electric under the original procurement plan. Now it will acquire 50,000 trucks from Oshkosh, half of which will be EVs. It will also buy another 34,500 commercially available vehicles, with sufficient electric models to make 4 in 10 trucks in its delivery fleet zero-emission vehicles. The announcement comes after 16 states, the District of Columbia, and four of the nation's top environmental groups sued the mail agency in the spring to prevent the original purchase plan, or compel it to buy more electric trucks. The mail agency's combined purchase of 84,500 trucks — which begin hitting the streets in late 2023 — will go a long way toward meeting President Biden's goal for the entire government fleet to be EV-powered by 2035. The Postal Service's more than 217,000 vehicles make up the largest share of federal civilian vehicles. Congress in March also passed a $107 billion agency overhaul, freeing up money that postal leaders had long sought for capital improvements. Lawmakers ... pointed to the agency's need for new trucks — its fleet now is 30 years old, and has neither air bags nor air conditioning — to keep up with private-sector EV investments in approving the legislation.
Note: Explore a treasure trove of concise summaries of incredibly inspiring news articles which will inspire you to make a difference.
---
New Zealand's Next Liberal Milestone: A Budget Guided by 'Well-Being'
May 22, 2019, New York Times
https://www.nytimes.com/2019/05/22/world/asia/new-zealand-wellbeing-budget.html
It's being called the next big move by a New Zealand government seen by progressives around the world as a beacon in increasingly populist times: a national budget whose spending is dictated by what best encourages the "well-being" of citizens. That means that as the center-left government of Prime Minister Jacinda Ardern sets its priorities in the budget that will be unveiled on May 30, it is moving away from more traditional bottom-line measures like productivity and economic growth and instead focusing on goals like community and cultural connection and equity in well-being across generations. "This budget is a game-changing event," said Richard Layard, a professor at the London School of Economics. As a major example of what that new framework will produce, Ms. Ardern unveiled on Sunday the biggest spending proposal to date in her coming budget: more than $200 million to bolster services for victims of domestic and sexual violence. It is "the biggest single investment ever" by a New Zealand government on the issue, Ms. Ardern said at an event showcasing the initiative, and will tackle one of the nation's "most disturbing, most shameful" problems. Under New Zealand's revised policy, all new spending must advance one of five government priorities: improving mental health, reducing child poverty, addressing the inequalities faced by indigenous Maori and Pacific islands people, thriving in a digital age, and transitioning to a low-emission, sustainable economy.
Note: Explore a treasure trove of concise summaries of incredibly inspiring news articles which will inspire you to make a difference.
---
Note: For summaries of the latest news articles covering deep politics and censored news, click here. For summaries of the most important news articles ever along these lines, click here.
Don't miss our treasure trove of inspiring resources
We're $8,400 in the red for the year.
Kindly support this work of love: Donate here
Explore the mind and heart expanding websites managed by the nonprofit PEERS network:
Subscribe here to one of the two popular PEERS email lists