Hit Song Saves Lives, Evicted Mother Gifted a House, Canine Vocabulary
Inspiring News Articles
January 7, 2022
Hey wonderful friends,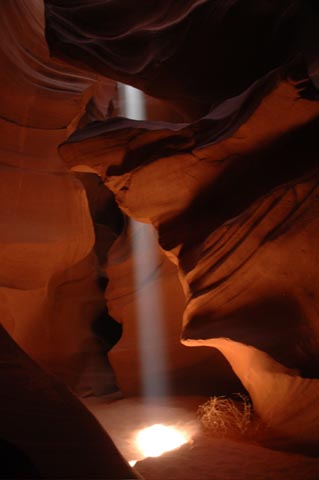 Explore below key excerpts of inspiring news articles with great information on a hit song that saved lives by including the number to a suicide hotline in its lyrics, the gift of a fully-furnished home to a food service worker with children and nowhere to go, a study finding that canines can understand an average of 89 words, and more.
Each inspiring excerpt is taken verbatim from the media website listed at the link provided. If any link fails, click here. The key sentences are highlighted in case you just want to skim. Please spread the inspiration and have a great one!
With sacred love and warm wishes,
Fred Burks for the PEERS websites
Special note: Watch a beautiful, mystical 12-minute video titled "The Well of Being." Explore exciting developments enabling people to move beyond their five senses.
Quote of the week: "Life will break you. Nobody can protect you from that, and living alone won't either, for solitude will also break you with its yearning. You have to love. You have to feel. It is the reason you are here on earth. You are here to risk your heart. You are here to be swallowed up. And when it happens that you are broken, or betrayed, or left, or hurt, or death brushes near, let yourself sit by an apple tree and listen to the apples falling all around you in heaps, wasting their sweetness. Tell yourself you tasted as many as you could." ~~ Louise Eldrich
---
Rapper Logic's "1-800-273-8255" song may have saved hundreds of lives, study finds
December 15, 2021, CBS News
https://www.cbsnews.com/news/logic-1-800-273-8255-song-suicide-prevention/
Four years ago, rapper Logic released his hit song "1-800-273-8255" — a reference to the National Suicide Prevention Lifeline — in hopes of helping others. A new study released this week found it did just that: researchers say the song potentially helped saved hundreds of lives. The study, published Monday in the BMJ, found almost 10,000 calls went to the Lifeline — a 6.9% increase over the expected number — during 34 days in 2017 and 2018 when the song was receiving heightened public attention. And an estimated 245 fewer suicides took place in that same time period — 5.5% below the expected number. The study authors' looked at the days immediately following the song's release, Logic's performance at the 2017 MTV Awards with singers Alessia Cara and Khalid, and their act at the 2018 Grammys. According to the research, those events were also linked to a surge of activity connected to the song on Twitter. "To know that my music was actually affecting people's lives, truly, that's what inspired me to make the song," Logic said in a statement to CNN. "We did it from a really warm place in our hearts to try to help people. And the fact that it actually did, that blows my mind." The song centers around a high school student struggling with his sexuality and contemplating suicide. However, after a call to a hotline, he realizes he wants to live. The song went quintuple platinum and remained Logic's best performing song on Spotify.
Note: Watch this inspiring song which has been viewed over 400 million times at this link. Explore a treasure trove of concise summaries of incredibly inspiring news articles which will inspire you to make a difference.
---
Dunkin' customer surprised beloved employee with fully furnished home after eviction
December 7, 2021, Today.com
https://www.today.com/food/people/dunkin-customer-surprised-employee-fully...
Ebony Johnson's enthusiastic service at a Dunkin' location in Ohio is so memorable that regular customer Suzanne Burke noticed when she had not been working the drive-thru for a few weeks in March. When Johnson, 33, returned to work at the Mount Healthy location, where she's been employed for three years, she shared with Burke that she had been struggling financially while also trying to find housing for her and her three children following an eviction. Burke left Johnson a note saying that if Johnson wanted help, Burke would gladly do her best. Johnson accepted, and Burke, who has done work with social services in her career, got to work on reaching out to different businesses and organizations. It all led to a moment nine months in the making on Dec. 3 when Johnson broke down in tears and her young children broke out in smiles when they moved into a fully furnished apartment in Cincinnati. "Oh my God, it was so amazing, I just busted out crying," Johnson said. "I never had a full furnished house. I never had help like this. I had been asking God to put us in a home before Christmas, and He really did. I'm just so thankful." "It was so exciting, we all cried," Burke told TODAY. "I've got three kids, and I can't imagine not having a home to go to and then to have to get up, get the kids to school, and show up at work with a positive, happy attitude? I've been in awe of her." Johnson was able to secure the apartment through the help of the Cincinnati-based organization Strategies to End Homelessness.
Note: Explore a treasure trove of concise summaries of incredibly inspiring news articles which will inspire you to make a difference.
---
Clever canines can understand an average of 89 words
December 9, 2021, BBC News
https://www.bbc.co.uk/newsround/59580613
We all talk to our dogs, whether it's calling their name, playing fetch or teaching them new tricks. But do they actually understand the words we're saying? Well according to a new study, they do! The research has found that dogs can recognise an average of 89 words or phrases. The study asked 165 owners of different dog breeds to note down words that they thought their dogs responded to. The results showed the most common words the pooches understood were commands like sit, stay and wait. The research was carried out by Catherine Reeve and Sophie Jacques, from the Department of Psychology & Neuroscience, Dalhousie University, in Canada. During the study, dog owners were asked to say if they thought their pup responded to the words or commands they were giving. The owners then had to record if their pet got excited, looked for something, looked up or did an action in response to a command. The research found that 89 words was the average number that the dogs could understand - one clever canine is believed to have understood 215 words in total - but the worst performing pooch knew only 15. Nearly all of the dogs that took part in the study reacted to their own name and many gave a response when being praised. The researchers said: "Those of us who have owned dogs would not be surprised to see most dogs respond with an enthusiastic tail wagging or a treat-seeking response on hearing, good girl/good boy."
Note: Explore a treasure trove of concise summaries of incredibly inspiring news articles which will inspire you to make a difference.
---
Academic turns city into a social experiment
March 11, 2004, Harvard University Gazette
http://www.news.harvard.edu/gazette/2004/03.11/01-mockus.html
Antanas Mockus had just resigned from the top job of Colombian National University. A mathematician and philosopher, Mockus looked around for another big challenge. Mockus, who had no political experience, ran for mayor of Bogotá. Mockus turned Bogotá into a social experiment just as the city was choked with violence, lawless traffic, [and] corruption. People were desperate for a change. The eccentric Mockus, who communicates through symbols, humor, and metaphors, filled the role. When many hated the disordered and disorderly city of Bogotá, he wore a Superman costume and acted as a superhero called "Supercitizen." People laughed at Mockus' antics, but the laughter began to break the ice. Mockus ... finished his second term as mayor this past January. The fact that he was seen as an unusual leader gave the new mayor the opportunity to try extraordinary things, such as hiring 420 mimes to control traffic in Bogotá's chaotic and dangerous streets. He launched a "Night for Women" and asked the city's men to stay home in the evening and care for the children; 700,000 women went out on the first of three nights. Mockus sees the reduction of homicides from 80 per 100,000 inhabitants in 1993 to 22 per 100,000 inhabitants in 2003 as a major achievement. Yet Mockus doesn't like to be called a leader. "To me, it is important to develop collective leadership." Most important to Mockus was his campaign about the importance and sacredness of life. "In a society where human life has lost value," he said, "there cannot be a higher priority than re-establishing respect for life as the main right and duty of citizens."
Note: Don't miss the entire, highly inspiring story of political transformation with great photos at the link above, or for a shorter version, click here.
---
Random acts of kindness have helped them since their son died
November 11, 2021, Washington Post
https://www.washingtonpost.com/lifestyle/2021/11/11/grief-death-random-act-kindness/
Brenda Thomas's heart became a shell when her 21-year-old son died in a motorcycle accident. But she has found something that helps her grief: She keeps folded pieces of paper, tucked in her purse at all times. They are "acts of kindness" cards. Whenever she does a good deed for a stranger — which is about once a week — she passes along a card with a message: "If you receive this card, then you must be a recipient of a random act of kindness." At the top of each note is her son's name, Trevor Paul Thomas. He died in September 2019. His most standout quality was his compassion for others, no matter who they were or how well he knew them. "He was always kind to everyone," said Thomas. "That's just who he was." Trevor regularly shoveled snow off the driveways of older neighbors, delivered hot meals to those in need and befriended classmates who struggled to fit in, she said. The Thomas family decided to create cards and distribute them around their community, in the hope that it would encourage people to do a good deed as part of Trevor's legacy. The goal, they said, was to launch an ongoing chain of kindness. "We not only want people to understand that they're a recipient of an act of kindness, but we also want them to pay it forward," said Whitney Thomas. On each card they wrote the hashtag #liveliketrev23, and urged recipients to consider sharing their experience on social media so that the family could read about the heartwarming gestures.
Note: Explore a treasure trove of concise summaries of incredibly inspiring news articles which will inspire you to make a difference.
---
After decades, some of America's most toxic sites will finally get cleaned up
December 17, 2021, Washington Post
https://www.washingtonpost.com/climate-environment/2021/12/17/superfund-cleanup...
The laboratories and other buildings that once housed a chemical manufacturer here in New Jersey's most populous city have been demolished. More than 10,000 leaky drums and other containers once illegally stored here have long been removed. Its owner was convicted three decades ago. Yet the groundwater beneath the 4.4-acre expanse once occupied by White Chemical Corp. in Newark remains contaminated, given a lack of federal funding. But three decades after federal officials declared it one of America's most toxic spots, it's about to get a jolt. This plot in Newark is among more than four dozen toxic waste sites to get cleanup funding from the newly-enacted infrastructure law, the Environmental Protection Agency announced Friday, totaling $1 billion. "This work is just the beginning," EPA Administrator Michael Regan said. President Biden signed legislation reviving a polluter's tax that will inject a new stream of cash into the nation's troubled Superfund program. The renewed excise fees, which disappeared more than 25 years ago, are expected to raise $14.5 billion in revenue over the next decade and could accelerate cleanups of many sites that are increasingly threatened by climate change. The Superfund list includes more than 1,300 abandoned mines, radioactive landfills, shuttered military labs, closed factories and other contaminated areas across nearly all 50 states.
Note: Explore a treasure trove of concise summaries of incredibly inspiring news articles which will inspire you to make a difference.
---
Japan Has the World's Oldest Population, Yet Covid Deaths Are Low and Going Lower
December 11, 2021, Bloomberg
https://www.bloomberg.com/news/newsletters/2021-12-11/japan-has-the-world-s-oldest...
If there's one thing we know about the virus, it's that the elderly are more susceptible to severe disease and death. But in the nation with the world's oldest population, Covid fatalities have plummeted. There were just six confirmed Covid deaths in Japan over the past week, the lowest since July 2020. Compared with other developed nations such as Germany or the U.S., it's even more remarkable - no Group of Seven member has seen its daily death toll fall so low since the pandemic started in earnest. Of course, that slump parallels a collapse in reported cases in Japan, to fewer than 200 a day the past three weeks, down from more than 25,000 daily infections in August, when an outbreak of the more transmissible and harder-to-control delta variant peaked and quickly receded. It's unclear exactly why the wave of cases seen in late summer and early fall reversed so dramatically. A slow-to-start but now comprehensive vaccination campaign is at least partly responsible, along with almost universal but voluntary use of masks. Japan has never locked down, but many people have cut back on going out in public to crowded places. Across the whole pandemic, Japan has seen more deaths than places such as China, New Zealand, Taiwan or Australia that tried to completely eliminate the virus, or South Korea, which has also kept deaths very low. But at this point, the daily number of deaths in Japan is below even Australia or South Korea.
Note: This article barely mentions that Japan never instituted a lockdown and mask wearing is voluntary. How is it that both Sweden and Japan, which never instituted lockdowns, have done better than so many countries that did? For more along these lines, see concise summaries of deeply revealing news articles on the coronavirus from reliable major media sources.
---
5 environmental victories from 2021 that offer hope
December 8, 2021, National Geographic
https://www.nationalgeographic.com/environment/article/5-environmental-victories...
As the year draws to a close, there are reasons to feel cautiously optimistic about areas in which the environment scored victories in 2021. Delayed by a year as a result of COVID-19, November's COP26 - the United Nations Climate Change Conference, held in Glasgow - welcomed the world's second-largest fossil-fuel emitter, the United States, back to the negotiating table after four years of inaction on climate change. By the summit's end, the U.S. and China had made a surprise joint declaration to work together on meeting the goals of the Paris Agreement. The biggest news in forest conservation was the pledge at the UN Climate Conference in Glasgow to end deforestation by 2030; the commitment includes a pledge to provide $12 billion in funding to "help unleash the potential of forests and sustainable land use." The Biden administration spent part of its first year restoring habitat protections that had been rolled back by its predecessor. Perhaps the most prominent was the re-establishment of full protection for the Bears Ears and Grand Staircase-Escalante monuments in southern Utah, as well as the Northeast Canyons and Seamounts National Monument off New England. Populations of some of the world's most iconic species are showing some improvement as a result of protective measures. Humpback whales, whose haunting songs helped build support for the "Save the Whales" campaign that ushered in the modern environmental movement, are increasing in number in many parts of their range.
Note: Explore a treasure trove of concise summaries of incredibly inspiring news articles which will inspire you to make a difference.
---
Who's in charge here? No one
April 26, 2003, The Guardian
http://www.theguardian.com/business/2003/apr/27/theobserver.observerbusiness7
Semco, Brazil's most famous company ... made its name by standing the conventional corporate rulebook on its head. Semco doesn't have a mission statement, its own rulebook or any written policies. It doesn't have an organisation chart, a human resources department or even, these days, a headquarters. Subordinates choose their managers, decide how much they are paid and when they work. Meetings are voluntary, and two seats at board meetings are open to the first employees who turn up. Salaries are made public, and so is all the company's financial information. Six months is the farthest ahead the group ever looks. Its units each half-year decide how many people they require for the next period. Naturally it doesn't plan which businesses to enter. Instead it 'rambles' into new areas by trial, error and argument. Its current portfolio is an odd mixture of machinery, property, professional services and fledgling hi-tech spin-offs. That's right, Semco is the epitome of managerial incorrectness. Sounds like a recipe for chaos, eh? Yet Semco has surfed Brazil's rough economic and political currents with panache, often growing at between 30 and 40 per cent a year. It turns over $160 million, up from $4m when [company founder Ricardo] Semler joined the family business two decades ago, and it employs 3,000 [people]. $100,000 invested in this barmy firm 20 years ago would now be worth $5m. But conventional control attitudes are deeply programmed. Even now, laments Semler, 'we're only 50 or 60 per cent where we'd like to be'.
Note: Ricardo Semler's wonderfully subversive book, The Seven Day Weekend is available on amazon.com. Don't miss the inspiring TedTalk of this highly innovative man.
---
Note: For summaries of the latest news articles covering deep politics and censored news, click here. For summaries of the most important news articles ever along these lines, click here.
Don't miss our treasure trove of inspiring resources
Kindly support this work of love: Donate here
Explore the mind and heart expanding websites managed by the nonprofit PEERS network:
Subscribe here to one of the two popular PEERS email lists