India Bans Single Use Plastics, Sweden's Green Revolution, Beaten Officer to Lead Boston Police
Inspiring News Articles
August 5, 2022
Hey wonderful friends,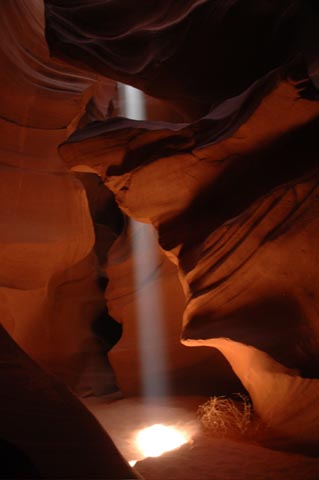 Explore below key excerpts of inspiring news articles with great information on India's ban of single-use disposable plastics in consumer products, Sweden's move away from fossil fuels in industrial steel production, a former Boston police officer who was beaten by fellow officers returning to the job as head of the department, and more.
Each inspiring excerpt is taken verbatim from the media website listed at the link provided. If any link fails, click here. The key sentences are highlighted in case you just want to skim. Please spread the inspiration and have a great one!
With sacred love and warm wishes,
Fred Burks for the PEERS websites
Special note: Watch how one homeless man's life is completely transformed by a caring benefactor.
Quote of the week: "One does not become enlightened by imagining figures of light, but by making the darkness conscious. The latter procedure, however, is disagreeable and therefore not popular." ~~ Carl Jung
---
India bans single-use plastic to combat pollution
July 1, 2022, CNN News
https://www.cnn.com/2022/07/01/india/india-bans-single-use-plastic-intl-hnk/index.html
India on Friday imposed a ban on single-use plastics on items ranging from straws to cigarette packets to combat worsening pollution in a country whose streets are strewn with waste. Announcing the ban, the government dismissed the demands of food, beverage and consumer goods companies to hold off the restriction to avoid disruptions. Plastic waste has become a significant source of pollution in India, the world's second most populous country. Rapid economic growth has fueled demand for goods that come with single-use plastic products, such as straws and disposable cutlery. But India, which uses about 14 million tons of plastic annually, lacks an organized system for managing plastic waste, leading to widespread littering. India's ban on single-use plastic items includes straws, cutlery, ear buds, packaging films, plastic sticks for balloons, candy and ice-cream, and cigarette packets, among other products, Prime Minister Narendra Modi's government said. PepsiCo, Coca-Cola, India's Parle Agro, Dabur and Amul had lobbied for straws to be exempted from the ban. In a relief to consumers, the government has for now exempted plastic bags but it has asked manufacturers and importers to raise the thickness to promote reuse. Some experts believe that enforcing the ban might be difficult. The government has decided to set up control rooms to check any illegal use, sale and distribution of single-use plastic products.
Note: Explore a treasure trove of concise summaries of incredibly inspiring news articles which will inspire you to make a difference.
---
The green revolution sweeping Sweden
June 29, 2022, Washington Post
https://www.washingtonpost.com/climate-solutions/interactive/2022/sweden-green...
Claes Nordmark, mayor of Boden, steps out into a vast clear-cut area. He ... motions toward an electrical substation nearby. "Listen to that," he says. "The atmosphere in Boden is crackling, just like that switchgear." If all goes to plan, in July start-up H2 Green Steel (H2GS) will start building the world's first "fossil-free" steelworks in this Swedish town of 17,000, just below the Arctic Circle. It's a multibillion-dollar project that would make a multimillion-ton impact on the climate, cutting over 90 percent of a regular steel factory's carbon dioxide emissions. A boom of renewable-powered industries has given rise to what has been dubbed a "green revolution." A massive revamp is underway to decarbonize the state-run mines. Besides steel mills, the region hosts Europe's first battery mega factory, called Northvolt Ett, along with fossil-free fertilizer and aviation biofuel factories. In the coming two decades, an estimated $100 billion to $150 billion will be invested and up to 100,000 jobs created in this sparsely populated and often overlooked region. Put together, this is the centerpiece of Sweden's 2045 net-zero carbon pledge and the country's ambitions to become a front-runner in the quest for a fossil-free economy. "We need a shift from an administrative mind-set to a courageous one," says CEO Henrikkson, a gust of wind rearranging his hair while he walks near the H2GS office in Stockholm. Nowadays, Henriksson says, major projects often grind to a halt because politicians and bureaucrats fear making mistakes.
Note: Explore a treasure trove of concise summaries of incredibly inspiring news articles which will inspire you to make a difference.
---
Officer, once beaten by colleagues, to lead Boston police
July 13, 2022, San Francisco Chronicle/Associated Press
https://www.sfgate.com/news/article/Officer-once-beaten-by-colleagues-to-lead...
A former Boston police officer who was beaten more than 25 years ago by colleagues who mistook him for a shooting suspect will be the new leader of the city's police department, Mayor Michelle Wu announced. Michael Cox, 57, will return to his hometown of Boston after working as the police chief in Ann Arbor, Michigan, to lead the same force he once brought a civil rights case against over his beating by fellow cops. Cox, who is Black, will take over as commissioner next month. Before becoming chief in Ann Arbor in 2019, Cox was part of the Boston police force for 30 years, where he rose through the ranks after fighting for years to get justice over his beating that left him seriously injured. Cox was working undercover in plainclothes as part of the gang unit in January 1995 when officers got a call about a shooting. Cox, dressed in jeans and a sweatshirt, spotted the suspect. The suspect started to scale a fence and Cox was struck from behind just as he was about to grab the man. He was kicked and punched by fellow officers, suffering head injuries and kidney damage. Cox has described facing harassment in an effort to silence him after the beating became public despite efforts by his colleagues to cover it up. A department injury report said Cox lost his footing on a frozen puddle, causing him to fall and crack his head. Cox chose to stay in the police force after what happened to him and try to improve things instead of walking away from a job he loved.
Note: Explore a treasure trove of concise summaries of incredibly inspiring news articles which will inspire you to make a difference.
---
Myrtle Beach homeowner, appliance technician share eye-opening discussion about racism
June 3, 2020, MSN News
https://www.msn.com/en-us/news/us/myrtle-beach-homeowner-appliance-technician...
An inspiring discussion about racism between a white woman and black man ... has captured the attention of [millions]. Caroline Brock and Ernest Skelton share a special relationship. It all started with Skelton coming over to fix one of her appliances. "People judge me before I even come in the door, so that's the reason why I ask, 'Is it OK for me to come in?'" said Skelton. The question caught Brock completely off guard. Over the weekend, Skelton went back over to Brock's home for second appliance repair appointment. That's when Brock asked him a question that was a little more personal. "How are you doing right now given the current climate?" Brock wanted to know what the day-to-day life of a black man is like. Skelton opened up and told her some stories about how racism has affected him. He gets pulled over in his work vehicle at least half a dozen times a year. "I don't even remember the last time I was pulled over," Brock said. "Sometimes I have customers that need me after 5 o'clock and I have to reschedule for another day. I'm afraid that I'll wind up getting pulled over, and this time, I won't make it home," Skelton said. Brock asked Ernest if she could post their interaction on Facebook. He thought it would be a great idea. A few days later, they had more than 100,000 shares. "In the comments ... a lot of white people say, 'I'd love to have these conversations, but I'm scared ... I'm going to offend someone,'" Brock explained. But Skelton said he wasn't offended. "If we want to change the world and make our country stronger, we have to be willing to step into the uncomfortableness," Brock said. The two hope that their interaction can inspire others to open up the conversation.
Note: Don't miss this highly inspiring and educational facebook post. This is how we change the world for the better. Explore a treasure trove of concise summaries of incredibly inspiring news articles which will inspire you to make a difference.
---
California's new $100 million plan to make insulin cheaper: What you need to know
July 8, 2022, CNBC News
https://www.cnbc.com/2022/07/08/california-will-lower-insulin-prices-by-making...
California will begin making its own low-cost insulin in an effort to make the essential diabetes treatment more affordable, Gov. Gavin Newsom announced on Thursday. "Nothing epitomizes market failures more than the cost of insulin," the governor said in a video posted on Twitter, "Many Americans experience out-of-pocket costs anywhere from three hundred to five hundred dollars per month for this life-saving drug." With a budget of $100 million, California plans to "contract and make our own insulin at a cheaper price, close to at cost, and to make it available to all," Newsom said. It's unclear exactly how inexpensive California's insulin will be or when the low-cost drugs will be available. Insulin in the U.S. costs almost $100 per unit, on average. That's nearly four times the price in Chile, which has the second-highest prices among the 34 countries analyzed by the nonprofit Rand Corporation, at less than $25 per unit. Currently, four in five Americans in need of insulin have incurred thousands of dollars in credit card debt to pay for the medication, according to a recent survey commissioned by health care organization CharityRx. The average debt among all survey participants was $9,000. California's program will allot $50 million toward the development of cheaper insulin products and $50 million on an in-state insulin manufacturing facility, Newsom said, adding that the facility "will provide new, high-paying jobs and a stronger supply chain for the drugs."
Note: The unethical corruption of big Pharma is so clearly seen in the ridiculously inflated prices of drugs in the US compared to other countries. For more along these lines, see concise summaries of deeply revealing news articles on Big Pharma profiteering from reliable major media sources.
---
Miami janitor quietly feeds thousands, and love's the reason
March 9, 2021, Associated Press
https://apnews.com/article/miami-haiti-us-news-cooking-coronavirus-pandemic...
Doramise Moreau toils long past midnight in her tiny kitchen every Friday — boiling lemon peels, crushing fragrant garlic and onion into a spice blend she rubs onto chicken and turkey, cooking the dried beans that accompany the yellow rice she'll deliver to a Miami church. She's singlehandedly cooked 1,000 meals a week since the pandemic's start — an act of love she's content to perform with little compensation. Moreau, a 60-year-old widow who lives with her children, nephew and three grandchildren, cooks in the kitchen of a home built by Habitat for Humanity in 2017. Her days are arduous. She works part-time as a janitor at a technical school, walking or taking the bus. But the work of her heart, the reason she rises each morning, is feeding the hungry. As a little girl in Haiti, she often pilfered food from her parents' pantry — some dried rice and beans, maybe an onion or an ear of corn — to give to someone who needed it. Her mother was furious, constantly scolding and threatening Moreau, even telling the priest to refuse to give her communion. But she was not deterred. Decades later, Moreau is still feeding the hungry. She borrows the church truck to buy groceries on Thursday and Friday and cooks into the wee hours of the night for Saturday's feedings. Notre Dame d'Haiti Catholic Church pays for the food, relying on donations. Moreau prepares the meals singlehandedly, while church volunteers serve or deliver them to shut-ins.
Note: Enjoy a wonderful compilation of inspiring stories from the pandemic times on this webpage. Explore a treasure trove of concise summaries of incredibly inspiring news articles which will inspire you to make a difference.
---
Spain announces completely free train travel to deal with cost-of-living crisis
July 14, 2022, Yahoo News
https://news.yahoo.com/spain-announces-completely-free-train-travel-to-deal-with...
Spain has announced it will make some short- and middle-distance train journeys completely free as the government seeks to combat the impact of the cost-of-living crisis. Spanish prime minister Pedro Sánchez said on Tuesday that all Cercanías (commuter trains), Rodalies (commuter routes in Catalonia) and Media Distancia routes (mid-distance regional lines which cover distances less than 300km) run by the national rail system will be free from 1 September 1 to 31 December this year. The 100% discount will only apply to multi-trip tickets. The new scheme comes in addition to the government funding a discount of between 30-50% on all public transport - including metros, buses and trams. Spanish inflation has accelerated in the past few months and surpassed 10% for the first time in 37 years during the 12 months to June. Sanchez said soaring inflation was the biggest challenge for Spain, likening it to "a serious illness of our economy that impoverishes everyone, especially the most vulnerable groups". He also announced 100 euros a month in complementary scholarships for students older than 16 years who already receive scholarships. "I am fully aware of the daily difficulties that most people face. I know that your salary is getting less and less, that it is difficult to make ends meet, and that your shopping basket is becoming more and more expensive", Sánchez said. On Thursday, the European Commission warned inflation could hit historic highs of 7.6%, up from last month's prediction of 6.1%.
Note: Explore a treasure trove of concise summaries of incredibly inspiring news articles which will inspire you to make a difference.
---
What the 'Active Grandparent Hypothesis' Can Tell Us About Aging Well
February 2, 2022, New York Times
https://www.nytimes.com/2022/02/02/well/move/aging-exercise-grandparents.html
Why is physical activity so good for us as we age? According to a novel new theory about exercise, evolution and aging, the answer lies, in part, in our ancestral need for grandparents. The theory, called the "Active Grandparent Hypothesis" and detailed in a recent editorial in Proceedings of the National Academy of Sciences, suggests that in the early days of our species, hunter-gatherers who lived past their childbearing years could pitch in and provide extra sustenance and succor to their grandchildren, helping those descendants survive. The theory also makes the case that it was physical activity that helped hunter-gatherers survive long enough to become grandparents — an idea that has potential relevance for us today, because it may explain why exercise is good for us in the first place. Early humans had to move around often to hunt for food, the thinking goes, and those who moved the most and found the most food were likeliest to survive. Over eons, this process led to the selection of genes that were optimized by plentiful physical activity. Evolution favored the most active tribespeople, who tended to live the longest and could then step in to help with the grandchildren, furthering active families' survival. In other words, exercise is good for us ... because long ago, the youngest and most vulnerable humans needed grandparents, and those grandparents needed to be vigorous and mobile to help keep the grandkids nourished.
Note: Learn more about the importance of grandparents in this Smithsonian article. Explore a treasure trove of concise summaries of incredibly inspiring news articles which will inspire you to make a difference.
---
A Dose of a Hallucinogen From a 'Magic Mushroom,' and Then Lasting Peace
December 1, 2016, New York Times
http://www.nytimes.com/2016/12/01/health/hallucinogenic-mushrooms-psilocybin-...
On a summer morning in 2013, Octavian Mihai entered a softly lit room. He swallowed a capsule of psilocybin, an ingredient found in hallucinogenic mushrooms. Then he put on an eye mask and headphones and lay down on a couch. Mr. Mihai, who had just finished treatment for Stage 3 Hodgkin's lymphoma, was participating in a study looking at whether the drug can reduce anxiety and depression in cancer patients. Throughout that eight-hour session, a psychiatrist and a social worker ... stayed by his side. The results from that study, and a similar small, controlled trial, were striking. About 80 percent of cancer patients showed clinically significant reductions in both psychological disorders, a response sustained some seven months after the single dose. Side effects were minimal. In both trials, the intensity of the mystical experience described by patients correlated with the degree to which their depression and anxiety decreased. Although cancer patients will not have access to therapeutically administered psilocybin anytime soon, the findings add vigor to applications to expand research in a multicenter trial with hundreds of participants. Psilocybin trials are underway in the United States and Europe for alcoholism, tobacco addiction and treatment-resistant depression. Other hallucinogens are also being studied for clinical application. This week, the Food and Drug Administration approved a large-scale trial investigating MDMA, the illegal party drug better known as Ecstasy, for post-traumatic stress disorder.
Note: See another article in the UK's Independent showing remarkable results from these studies. Learn more about the healing potentials of mind-altering drugs now being explored by the scientific community.
---
Note: For summaries of the latest news articles covering deep politics and censored news, click here. For summaries of the most important news articles ever along these lines, click here.
Don't miss our treasure trove of inspiring resources
We're $10,900 in the red for the year.
Kindly support this work of love: Donate here
Explore the mind and heart expanding websites managed by the nonprofit PEERS network:
Subscribe here to one of the two popular PEERS email lists