India's Open Prisons, Composting in Detroit, Self-Sufficient Homes of Tomorrow
Inspiring News Articles
December 2, 2022
Hey wonderful friends,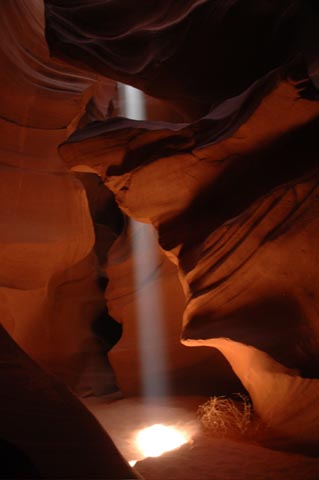 Explore below key excerpts of inspiring news articles with great information on India's open prison systems that foster reform as opposed to punishment, Detroit activists partnering with a group in the Philippines to establish community composting systems, re-imagining our buildings to make them more beautiful and environmentally sustainable, and more.
Each inspiring excerpt is taken verbatim from the media website listed at the link provided. If any link fails, click here. The key sentences are highlighted in case you just want to skim. Please spread the inspiration and have a great one!
With sacred love and warm wishes,
Fred Burks for the PEERS websites
Quote of the Week: "When power is dedicated to service, everyone benefits." ~~ Esperide Ananas
Video of the Week: For mind-blowing and heart-opening documentaries on prison programs which are transforming the decrepit, damaging culture of prisons, see the moving seven-minute video "Step Inside the Circle" and the profoundly inspiring one hour 40 minute documentary "The Work."
---
India's 'Open Prisons' Are a Marvel of Trust-Based Incarceration
May 12, 2022, Reasons to be Cheerful
https://reasonstobecheerful.world/india-open-prisons-escape-trust/
Though the people held at Sanganer open prison are technically incarcerated, they can leave the facility during the day and travel within the city limits. Almost immediately upon his arrival, Arjiram's sense of self-worth grew. "It didn't feel like I was in a prison," he says. "I could go out and work and come back, and the best thing was they trusted me." After being faceless and nameless for over a decade, he felt like a person again. According to the country's National Crime Records Bureau, there are about 88 open prisons in India, the largest share of which are in the state of Rajasthan, where the model is being pioneered. India's open prisons are defined by minimal security. They are run and maintained by the state, and those incarcerated within them are free to come and go as they please. At Sanganer, the prison is open for up to 12 hours each day. Every evening, prisoners must return to be counted at an end-of-day roll call. Designed to foster reform as opposed to punishment, the system is based on the premise that trust is contagious. It assumes — and encourages — self-discipline on the part of the prisoners. Letting incarcerated folks go to work also allows them to earn money for themselves and their families, build skills, and maintain contacts in the outside world that can help them once they're released. In addition to allowing inmates to support themselves, open prisons require far less staff, and their operating costs are a fraction of those in closed prisons.
Note: Explore a treasure trove of concise summaries of incredibly inspiring news articles which will inspire you to make a difference.
---
A Partnership With the Philippines Brings Composting to Detroit
October 24, 2022, Yes! Magazine
https://www.yesmagazine.org/environment/2022/10/24/detroit-zero-waste-composting
[Pamela] McGhee and her neighbors are participating in a pilot program to build zero-waste systems for Detroit. It's something they say the city sorely needs. For decades, Detroit was home to one of the country's largest waste incinerators. East Side residents formed Breathe Free Detroit, one of several groups behind a successful campaign to shut down the incinerator; the plant closed in 2019. Now, that same group is working with the city to develop a composting system. Many ... see a direct line between composting and recycling and improving their community health. According to the Environmental Protection Agency, food waste is the most common material found in landfills and sent to incinerators in the U.S., comprising 24% of landfill materials and 22% of combusted municipal solid waste. But Detroit organizers didn't have much experience with communitywide composting, so when they began developing a program, they turned to an unlikely mentor more than 8,000 miles away: the Mother Earth Foundation in the Philippines. Over the past 20 years, the organization has earned a reputation for training low-income communities, government agencies, civic organizations, and businesses in zero-waste practices. The two groups organized monthly calls, in which Mother Earth Foundation organizers offered advice based on their experiences setting up community composting systems. Members of Mother Earth Foundation and community organizers in Detroit plan to visit each other's cities early next year.
Note: Explore a treasure trove of concise summaries of incredibly inspiring news articles which will inspire you to make a difference.
---
Mushroom walls and waste-fuelled stoves: inside the self-sufficient home of tomorrow
November 9, 2022, The Guardian (One of the UK's Leading Newspapers)
https://www.theguardian.com/lifeandstyle/2022/nov/10/mushroom-walls...
Joost Bakker believes a house can be more than a place to live: it can be a self-sustaining weapon against the climate crisis. A new Australian documentary explores his bold blueprint. Bakker – a multi-disciplinary designer, no-waste advocate and the film's eponymous protagonist – has long been something of a provocateur. In 2020, the Dutch-born, Australian-raised designer's two decades of high-concept sustainability projects came to a head when he hit go on the construction of Future Food System. Erected in one of the busiest areas of Melbourne, the off-grid, three-storey house and urban farm produced all of its own power and food. Even the cooking gas was generated from human and food waste. "We can have it all," Bakker [says]. "We can have houses covered with biology, plants, ecosystems and waterfalls. It's not necessary for us to be destroying the planet or killing each other with materials that are making us sick. The infrastructure is already there. It's just about reimagining our suburbs and reimagining our buildings." Shadowing Bakker throughout the project from set-up to pack-down, was film-maker Nick Batzias ... who squeezes plenty of action into the pacy 90-minute documentary. The bulk of the film focuses on the building's green-thinking initiatives. Steam from the showers is used to grow mushrooms; the foundation-less building is anchored by self-watering garden beds filled with 35 tonnes of soil.
Note: Explore a treasure trove of concise summaries of incredibly inspiring news articles which will inspire you to make a difference.
---
India's Retired Sex Workers Get a Second Act
November 15, 2022, Reasons to be Cheerful
https://reasonstobecheerful.world/india-older-sex-workers-supreme-court/
In May, India's Supreme Court ruled that sex work is a legitimate profession. Now, its older practitioners are finding ways to start their life anew. 47-year-old [Jyoti] is a former sex worker from the brothels of Delhi's biggest red light district ... who has left her previous life behind. "I was sold to a brothel by an aunt when I was only 12 years old, so there never was any time to learn anything else," she says. Now, Jyoti not only has a job, she is earning enough to give her children a promising future: $250 a month through Savhera, a women-led organization that connects and provides retired sex workers with jobs. As a result of the capacity building training by Savhera, the workers have successfully launched their own collective, WePower, with technical support from Shakti Vahini, an anti-trafficking NGO. The collective aims to manufacture handmade goods that provide ongoing employment and empowerment to the women. Savhera and similar organizations are helping aging and retired Indian sex workers transition into their new lives with jobs, bank accounts and ID cards. Now, as one of the core members of WePower, Jyoti makes handmade goods like candles, bags, and jewelry. She intends to use the money she earns to build a fund for her daughter's future education. Like Savhera, the Durbar Mahila Samanwaya Committee (DMSC), a group of 67,000 sex workers in West Bengal, helps aging sex workers ... and even runs its own bank, USHA co-operative, for sex workers without ID cards.
Note: Explore a treasure trove of concise summaries of incredibly inspiring news articles which will inspire you to make a difference.
---
New Rooftop Wind Energy Invention Is Up To 16X More Efficient Than Solar Panels
November 3, 2022, The Pulse
https://thepulse.one/2022/11/03/a-new-rooftop-wind-energy-invention-is-16x...
A new rooftop wind harvesting device is capable of generating 50 percent more electricity than solar panels for the same cost, according to its inventors, a Texas-based startup called Aeromine Technologies. The new technology replaced the blades found in traditional wind turbines with an aerodynamic system that harvests energy from the airflow that's created above a building, which makes it silent and safe for birds and other wildlife. These units produce the same amount of power as up to 16 solar panels. As their company website states: "Aeromine's patented aerodynamic design captures and amplifies building airflow in wind speeds as low as 5 m.p.h., similar to the airfoils on a race car. Unlike turbines that require rotating rotor blades and many moving parts, making them prone to maintenance issues, the motionless and durable Aeromine solution generates more energy in less space." This is a game-changer ... helping corporations meet their resilience and sustainability goals with an untapped distributed renewable energy source. The Aeromine system can utilize a small footprint on a building's roof, leaving ample space for existing solar and utility infrastructure. It provides commercial property owners, who are facing increased energy costs and rising demand for features such as electric vehicle charging stations, with an effective new tool. Aeromine's patented technology was validated through joint research with Sandia National Laboratories and Texas Tech University.
Note: Explore a treasure trove of concise summaries of incredibly inspiring news articles which will inspire you to make a difference.
---
Meet the outsider who accidentally solved chronic homelessness
May 6, 2015, Washington Post
http://www.washingtonpost.com/news/inspired-life/wp/2015/05/06/meet-the-outsi...
Meet Sam Tsemberis. He's all but solved chronic homelessness. His research, which commands the support of most scholars, has inspired policies across the nation. The results have been staggering. Late last month, Utah, the latest laboratory for Tsemberis's models, reported it has nearly eradicated chronic homelessness. Phoenix, an earlier test case, eliminated chronic homelessness among veterans. Then New Orleans housed every homeless veteran. Homelessness has long seemed one of the most intractable of social problems. For decades, the number of homeless from New York City to San Francisco surged – and so did the costs. At one point around the turn of the millennium, New York was spending an annual $40,500 on every homeless person with mental issues. Tsemberis ... unfurled a model so simple children could grasp it, so cost-effective fiscal hawks loved it, so socially progressive liberals praised it. Give homes for the homeless, and you will solve chronic homelessness. Success begat success. The federal government tested the model on 734 homeless across 11 cities, finding the model dramatically reduced levels of addiction as well as shrank health related costs by half. "Adults who have experienced chronic homelessness may be successfully housed and can maintain their housing," the report declared. Utah's Gordon Walker, explain[s] how his state succeeded at eliminating homelessness – and saved millions, "It was costing us in state services, health-care costs, jail time, police time, about $20,000 per person. Now, we spend $12,000 per person."
Note: Explore a treasure trove of concise summaries of incredibly inspiring news articles which will inspire you to make a difference.
---
Voters in 4 states reject forced work for prisoners
November 9, 2022, Washington Post/Associated Press
https://www.washingtonpost.com/kidspost/2022/11/09/voters-reject-forced-labor...
Voters in four states approved ballot measures that will change their state constitutions to prohibit slavery and forcing someone to work against their will as punishment for crime. The initiatives won't force immediate changes in the states' prisons, but they may invite legal challenges over the practice of pressuring prisoners to work under threat of punishment or loss of privileges if they refuse the work. The results were celebrated among anti-slavery advocates, including those pushing to further amend the U.S. Constitution, which prohibits enslavement and forced work except as a form of criminal punishment. Nearly 160 years after enslaved Africans and their descendants were released from bondage through ratification of the 13th Amendment, the slavery exception continues to allow jails and prisons to use inmates for low-cost labor. U.S. Senator Jeff Merkley of Oregon and Representative Nikema Williams of Georgia, both Democrats, reintroduced legislation to revise the 13th Amendment to end the slavery exception. If it wins approval in Congress, the constitutional amendment must be ratified (approved) by three-fourths of the states. After Tuesday's vote, more than a dozen states still have constitutions that include language permitting slavery and forced labor for prisoners. Prison labor is a multibillion-dollar practice. Workers usually make less than $1 per hour, sometimes only pennies. Prisoners who refuse to work can be denied privileges such as phone calls and visits with family.
Note: Explore a treasure trove of concise summaries of incredibly inspiring news articles which will inspire you to make a difference.
---
Hero rats sniff (and snuff) out landmines and TB
September 26, 2014, CNN News
http://www.cnn.com/2014/09/26/world/africa/hero-rats-sniff-out-landmines-and-tb/
Traditionally, you wouldn't gift someone a rat. Tanzania-based NGO Apopo, however, thinks rats make excellent gifts. So much so that they've launched an adopt-a-rat program, which allows participants to sponsor the animal. Despite the creatures' reputation for thieving and spreading disease, [Apopo's founder Bart] Weetjens has proven that rats can ... save lives. Apopo's rats have actually saved thousands. They are highly trained to sniff out land mines and detect tuberculosis - two scourges that have had a tremendously negative impact across the African continent. And his rats are fast. A single rat can clear 200 square feet in an hour (done manually, the same area would take 50 hours to clear). A TB-detection rat can evaluate 50 samples in eight minutes (almost a day's work for a lab technician). In 2006, Weetjens started testing his "hero rats," as he dubs them, on the mine fields in Mozambique, a country that at that time was one of the worst affected by landmines, thanks mainly to a civil war that ended in 1992. Since then, Apopo has cleared the country of 6,693 landmines, 29,934 small arms and ammunition, and 1,087 bombs. Mozambique is on track to be free of landmines by the year's end. In 2005, the World Health Organization (WHO) declared a TB crisis in Africa. It's a problem Weetjens realized he could address with his sniffer rats. So far, they've analyzed over 260,000 samples from health clinics in Dar es Salaam. They are cheap to train, cheaper to procure, and plentiful.
Note: Explore a treasure trove of concise summaries of incredibly inspiring news articles which will inspire you to make a difference.
---
Don't miss our treasure trove of inspiring resources
We're $8,000 in the red for the year.
Kindly support this work of love: Donate here
Explore the mind and heart expanding websites managed by the nonprofit PEERS network:
Subscribe here to one of the two popular PEERS email lists