The Magical Power of Placebos, #MeToo Milestone Bill, Right to Repair Strengthened
Inspiring News Articles
March 4, 2022
Hey wonderful friends,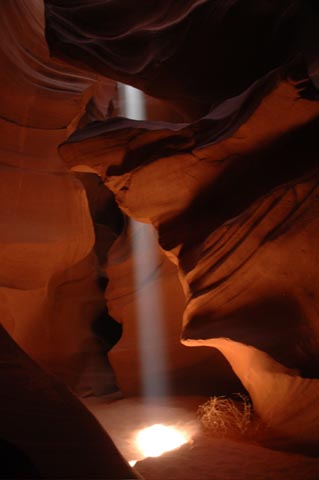 Explore below key excerpts of inspiring news articles with great information on the almost magical power of placebos to heal a variety of ailments, a #MeToo milestone bill that prevents employers from hiding workplace sexual harassment behind opaque arbitration processes, President Biden's support for the 'right to repair' movement, and more.
Each inspiring excerpt is taken verbatim from the media website listed at the link provided. If any link fails, click here. The key sentences are highlighted in case you just want to skim. Please spread the inspiration and have a great one!
With sacred love and warm wishes,
Fred Burks for the PEERS websites
Special note: Witness the amazing connection of a whale expert with a whale who saved her life. Explore an excellent article and video on the power of placebos.
Quote of the week: "All you need is love. But a little chocolate now and then doesn't hurt." ~~ Charles M. Schultz
Video of the week: Michael Newton was a PhD trauma therapist specializing in hypnotherapy as a healing modality. He was a staunch atheist until experiences with two patients convinced him that life after life was real. He then became one of the top researchers of what happens from the time we die until the time we are reborn. His book "Journey of Souls" is on the list of the top five books that profoundly influenced the life of WantToKnow.info founder Fred Burks. If you have any interest in these matters, we highly recommend this video interview of Dr. Newton.
---
The Power of Placebos
February 12, 2022, Daily Good
https://www.dailygood.org/story/2889/the-power-of-placebos-elissa-h-patterson...
Did you ever feel your own shoulders relax when you saw a friend receive a shoulder massage? For those of you who said "yes," congratulations, your brain is using its power to create a "placebo effect." For those who said "no," you're not alone, but thankfully, the brain is trainable. Since the 1800s, the word placebo has been used to refer to a fake treatment, meaning one that does not contain any active, physical substance. Today, placebos play a crucial role in medical studies in which some participants are given the treatment containing the active ingredients of the medicine, and others are given a placebo. These types of studies help tell researchers which medicines are effective, and how effective they are. Surprisingly, however, in some areas of medicine, placebos themselves provide patients with clinical improvement. Research suggests that the placebo effect is caused by positive expectations, the provider-patient relationship and the rituals around receiving medical care. Depression, pain, fatigue, allergies, irritable bowel syndrome, Parkinson's disease and even osteoarthritis of the knee are just a few of the conditions that respond positively to placebos. In addition to the ever-increasing body of evidence surrounding their effectiveness, placebos offer multiple benefits. They have no side effects. They are cheap. They are not addictive. They provide hope when there might not be a specific chemically active treatment available. They mobilize a person's own ability to heal through multiple pathways.
Note: Explore a treasure trove of concise summaries of incredibly inspiring news articles which will inspire you to make a difference.
---
Congress approves sex harassment bill in #MeToo milestone
February 14, 2022, San Francisco Chronicle/Associated Press
https://www.sfgate.com/entertainment/article/Congress-approves-sex-harassment...
Congress on Thursday gave final approval to legislation guaranteeing that people who experience sexual harassment at work can seek recourse in the courts, a milestone for the #MeToo movement that prompted a national reckoning on the way sexual misconduct claims are handled. The measure, which is expected to be signed by President Joe Biden, bars employment contracts from forcing people to settle sexual assault or harassment cases through arbitration rather than in court, a process that often benefits employers and keeps misconduct allegations from becoming public. Significantly, the bill is retroactive, nullifying that language in contracts nationwide and opening the door for people who had been bound by it to take legal action. Sen. Kirsten Gillibrand, who has spearheaded the effort, called it "one of the most significant workplace reforms in American history." "No longer will survivors of sexual assault or harassment in the workplace come forward and be told that they are legally forbidden to sue their employer because somewhere in buried their employment contracts was this forced arbitration clause," she said. Gillibrand, who has focused on combating sexual harassment and sexual misconduct in the military, originally introduced the legislation in 2017. The legislation had uncommonly broad, bipartisan support. That allowed the bill to be passed in the Senate by unanimous consent — a procedure almost never used for significant legislation, especially one affecting tens of millions of Americans.
Note: Explore a treasure trove of concise summaries of incredibly inspiring news articles which will inspire you to make a difference.
---
Joe Biden Formally Backs Consumers' Right to Repair Their Electronics
January 24, 2022, Vice
https://www.vice.com/en/article/qjbzpw/joe-biden-formally-backs-right-to-repair
President Biden became the first sitting president to give extensive comments supporting the right to repair and acknowledging the anticompetitive practices of electronics manufacturers that have spent the last decade creating repair monopolies and making it difficult for consumers to fix the things they own. At a cabinet meeting Monday, Biden gave an update on the executive order he issued last year that directed the Federal Trade Commission to create right to repair rules that would enforce against anticompetitive practices. "Too many areas, if you own a product, from a smartphone to a tractor, you don't have the freedom to choose how or where to repair that item you purchased," Biden added. "It's broke. Well, what do I do about it if it's broke, you had to go to the dealer and you had to pay the dealer's cost, the dealer's price. If you tried to fix it yourself, some manufacturers actually would void the warranty." Biden was referring here to practices by John Deere and Apple, as well as by video game console manufacturers, who as Motherboard reported violate the Magnusson-Moss Warranty Act with "Warranty Void if Removed" stickers. Biden ... also took credit for recent moves from Amazon and Microsoft that will, in theory, make it easier for people to gain access to repair parts and manuals for their devices. "It's going to make it easy for millions of Americans to repair their electronics instead of paying an arm and a leg to repair or just throwing a device out."
Note: Explore a treasure trove of concise summaries of incredibly inspiring news articles which will inspire you to make a difference.
---
Billionaire Mark Cuban's Discounted Pharmacy Has Launched: 'Bypass Middlemen and Outrageous Markups
January 25, 2022, People
https://people.com/human-interest/mark-cuban-discounted-pharmacy-has-launched/
Mark Cuban has opened up a new online pharmacy to help make generic drugs more affordable. The Mark Cuban Cost Plus Drug Company (MCCPDC) officially launched last week, claiming to offer the "lowest prices on 100 lifesaving prescriptions, according to a press release. The company is able to offer lower prices because it's a registered pharmaceutical wholesaler, meaning MCCPDC can "bypass middlemen and outrageous markups," per the press release. "The pharmacy's prices reflect actual manufacturer prices plus a flat 15% margin and pharmacist fee," the press release states. The company also "refuses to pay spread prices" to pharmacy benefits managers, which manage prescription drug benefits on behalf of health insurers. One of the medications available is Imatinib, a leukemia treatment that has a retail price of $9,657 a month and costs around $120 a month with a common voucher, per the press release. However, the MCCPDC offers a steep discount, making the drug available for $47 per month. Two other notable prescriptions available at a significantly reduced price are Mesalamine, used for ulcerative colitis treatment, as well as gout treatment drug Colchicine. "Not everyone sets the goal of being the lowest cost producer and provider," the billionaire [said]. "My goal is to make a profit while maximizing impact." "We will do whatever it takes to get affordable pharmaceuticals to patients," CEO Alex Oshmyansky said.
Note: Explore a treasure trove of concise summaries of incredibly inspiring news articles which will inspire you to make a difference.
---
From Finland, an Intriguing School-Reform Model
December 12, 2011, New York Times
http://www.nytimes.com/2011/12/13/education/from-finland-an-intriguing-school...
Pasi Sahlberg, a Finnish educator and author, [said that in] his country, ... teachers typically spend about four hours a day in the classroom, and are paid to spend two hours a week on professional development. At the University of Helsinki, where he teaches, 2,400 people competed last year for 120 slots in the (fully subsidized) master's program for schoolteachers. "It's more difficult getting into teacher education than law or medicine," he said. Dr. Sahlberg puts high-quality teachers at the heart of Finland's education success story. Ever since Finland, a nation of about 5.5 million that does not start formal education until age 7 and scorns homework and testing until well into the teenage years, scored at the top of a well-respected international test in 2001 in math, science and reading, it has been an object of fascination among American educators and policy makers. Finlandophilia only picked up when the nation placed close to the top again in 2009, while the United States ranked 15th in reading, 19th in math and 27th in science. In Helsinki, the Education Ministry has had 100 official delegations from 40 to 45 countries visit each year since 2005. Dr. Sahlberg said a turning point was a government decision in the 1970s to require all teachers to have master's degrees — and to pay for their acquisition. Finland scorns almost all standardized testing before age 16 and discourages homework, and it is seen as a violation of children's right to be children for them to start school any sooner than 7, Dr. Sahlberg said.
Note: The US continues to push for more testing, while Finland shows that less testing and homework gives better results. For an excellent article on this in the Washington Post, click here. For more astounding facts on Finland's education success, click here.
---
Why Finland's schools are great (by doing what we don't)
October 13, 2011, Washington Post
https://www.washingtonpost.com/blogs/answer-sheet/post/ravitch-why-finlands-schools...
For the past decade, 15-year-old Finnish students have consistently been at or near the top of all the nations tested in reading, mathematics, and science. And just as consistently, the variance in quality among Finnish schools is the least of all nations tested, meaning that Finnish students can get a good education in virtually any school in the nation. That's equality of educational opportunity, a good public school in every neighborhood. What makes the Finnish school system so amazing is that Finnish students never take a standardized test until their last year of high school, when they take a matriculation examination for college admission. There is a national curriculum — broad guidelines to assure that all students have a full education — but it is not prescriptive. Teachers have extensive responsibility for designing curriculum and pedagogy in their school. Teachers are prepared for all eventualities, including students with disabilities, students with language difficulties, and students with other kinds of learning issues. The schools I visited reminded me of our best private progressive schools. They are rich in the arts, in play, and in activity. Finland has one other significant advantage over the United States. The child-poverty rate in Finland is under 4 percent. Here it is 22 percent and rising. It's a well-known fact that family income is the most reliable predictor of academic performance. Finland has a strong social welfare system; we don't. It is not a "Socialist" nation, by the way. It is egalitarian and capitalist.
Note: Explore a treasure trove of concise summaries of incredibly inspiring news articles which will inspire you to make a difference.
---
Amazing Facts About Finland's Unorthodox Education System
December 14, 2011, Business Insider
https://www.businessinsider.com/finland-education-school-2011-12
Finland's school system has consistently come at the top for the international rankings for education systems. So how do they do it? It's simple — by going against the evaluation-driven, centralized model that much of the Western world uses. Finnish children don't start school until they are 7. Compared with other systems, they rarely take exams or do homework until they are well into their teens. The children are not measured at all for the first six years of their education. There is only one mandatory standardized test in Finland, taken when children are 16. All children, clever or not, are taught in the same classrooms. Finland spends around 30 percent less per student than the United States. 30 percent of children receive extra help during their first nine years of school. 66 percent of students go to college. The difference between weakest and strongest students is the smallest in the World. Science classes are capped at 16 students so that they may perform practical experiments every class. 93 percent of Finns graduate from high school. 17.5 percent higher than the US. Elementary school students get 75 minutes of recess a day in Finnish [schools] versus an average of 27 minutes in the US. Teachers only spend 4 hours a day in the classroom, and take 2 hours a week for "professional development". Teachers are effectively given the same status as doctors and lawyers. In an international standardized measurement in 2001, Finnish children came top or very close to the top for science, reading and mathematics.
Note: Explore a treasure trove of concise summaries of incredibly inspiring news articles which will inspire you to make a difference.
---
After Recess: Change the World
February 5, 2012, New York Times
http://www.nytimes.com/2012/02/05/opinion/sunday/kristof-after-recess-change-...
A battle between a class of fourth graders and a major movie studio would seem an unequal fight. So it proved to be: the studio buckled. And therein lies a story of how new Internet tools are allowing very ordinary people to defeat some of the most powerful corporate and political interests around — by threatening the titans with the online equivalent of a tarring and feathering. Take Ted Wells's fourth-grade class in Brookline, Mass. The kids read the Dr. Seuss story "The Lorax" and admired its emphasis on protecting nature, so they were delighted to hear that Universal Studios would be releasing a movie version in March. But when the kids went to the movie's Web site, they were crushed that the site seemed to ignore the environmental themes. So last month they started a petition on Change.org, the go-to site for Web uprisings. They demanded that Universal Studios "let the Lorax speak for the trees." The petition went viral, quickly gathering more than 57,000 signatures, and the studio updated the movie site with the environmental message that the kids had dictated. "It was exactly what the kids asked for — the kids were through the roof," Wells [said], recalling the celebratory party that the children held during their snack break. "These kids are really feeling the glow of making the world a better place. They're feeling that power." Change.org has grown from 20 employees a year ago to 100 now, in offices on four continents.
Note: Never doubt that a small group of committed people can make a big difference. For lots more inspiring new articles like this, click here.
---
Note: For summaries of the latest news articles covering deep politics and censored news, click here. For summaries of the most important news articles ever along these lines, click here.
Don't miss our treasure trove of inspiring resources
We're $13,800 in the red for the year.
Kindly support this work of love: Donate here
Explore the mind and heart expanding websites managed by the nonprofit PEERS network:
Subscribe here to one of the two popular PEERS email lists