Measuring Kindness, Benefits of Altruism, Drinkable Sea Water
Inspiring News Articles
May 27, 2022
Hey wonderful friends,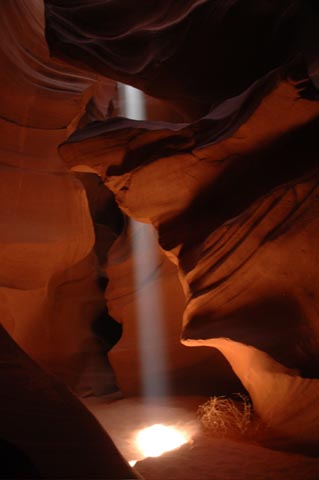 Explore below key excerpts of inspiring news articles with great information on the new ways science is beginning to measure kindness, studies showing the benefits of altruism reflected in brain activity, an invention that purifies seawater with the push of a button, and more.
Each inspiring excerpt is taken verbatim from the media website listed at the link provided. If any link fails, click here. The key sentences are highlighted in case you just want to skim. Please spread the inspiration and have a great one!
With sacred love and warm wishes,
Fred Burks for the PEERS websites
Quote of the Week: "Have we forgotten that we always have choice over how we create our experience of reality?" ~~ Peter Russell
Supporting our own: Mark Bailey, who has done great work for PEERS for over 7 years, has written an engaging novel titled "Small Gods of Time Travel" available for free here.
---
Three amazing ways science can measure kindness
November 12, 2021, BBC News
https://www.bbc.co.uk/bitesize/articles/z2xbbqt
Kindness is great to give, and especially nice to receive. But isn't something you can see, or touch. So how can science research it? There is a way, and it's concerned with how our brains are behaving when we're doing a good deed for someone else - behaviour that can be recorded and analysed. Have you ever done a selfless act for someone and felt great about it afterwards? That's because part of ... something called the reward pathway. Dr Dan Campbell-Meiklejohn, a senior psychology lecturer ... described that reaction as: "At the moment when you help someone, you donate to charity, etc, the processes that happen in your brain are quite similar to other positive experiences. It activates the reward processing areas of the brain." The brain rewards us for being kind - in the nucleus accumbens - but there is another part where we can learn to be good to others. In 2016, [Dr Patricia Lockwood] led a study at University of Oxford that uncovered a part of the brain which lights up when we help others, compared to when we help ourselves. In the experiment, volunteers made use of a series of symbols. One symbol rewarded them, while another only benefited others. The part of the brain that activated when people deliberately chose to help others is called the subgenual anterior cingulate cortex. When the study was published, it became known as the 'generosity centre'. Dr Lockwood said: "Put another way, the subgenual anterior cingulate seems to be especially tuned to benefiting other people."
Note: Explore a treasure trove of concise summaries of incredibly inspiring news articles which will inspire you to make a difference.
---
What we do and don't know about kindness
September 21, 2021, BBC News
https://www.bbc.com/future/article/20210921-what-we-do-and-dont-know-about-kindness
Kindness might once have been considered something of a soft topic, but it has begun to be taken seriously within academic research. When developmental psychologist Robin Banerjee ... surveyed past research, he found just 35 papers on kindness in psychology journals in the whole of the 1980s. In the past decade, there were more than 1,000. But there is still plenty to discover. One morning, people walking down a street in the Canadian city of Vancouver were asked to take part in an experiment. They were given an envelope containing either a $5 or $20 note. Half the people were instructed to spend the money on themselves. The other half were instructed to use the money to buy a present for someone else or to donate the money to charity. Whether they had $5 or $20 made no difference. The people who had spent it on someone else felt significantly happier than those who treated themselves. This is just one of many studies which has found that acting kindly can improve your wellbeing. In a meta-analysis, Oliver Scott Curry ... found that behaving kindly can have a small to medium effect on our wellbeing. On the BBC radio programme The Kindness Test ... neuroscientist Dan Campbell-Meiklejohn told me that this can seem counterintuitive. "Kindness can cost us, yet we experience a sense of reward in parts of our brain when we are kind to others, just as we do when eat yummy food or have a pleasant surprise. These parts of the brain become active and motivate us to do them again and again."
Note: Explore a treasure trove of concise summaries of incredibly inspiring news articles which will inspire you to make a difference.
---
From seawater to drinking water, with the push of a button
April 28, 2022, MIT News
https://news.mit.edu/2022/portable-desalination-drinking-water-0428
MIT researchers have developed a portable desalination unit, weighing less than 10 kilograms, that can remove particles and salts to generate drinking water. The suitcase-sized device, which requires less power to operate than a cell phone charger, can also be driven by a small, portable solar panel, which can be purchased online for around $50. It automatically generates drinking water that exceeds World Health Organization quality standards. The technology is packaged into a user-friendly device that runs with the push of one button. Unlike other portable desalination units that require water to pass through filters, this device utilizes electrical power to remove particles from drinking water. Eliminating the need for replacement filters greatly reduces the long-term maintenance requirements. This could enable the unit to be deployed in remote and severely resource-limited areas, such as communities on small islands or aboard seafaring cargo ships. It could also be used to aid refugees fleeing natural disasters or by soldiers carrying out long-term military operations. "This is really the culmination of a 10-year journey that I and my group have been on. We worked for years on the physics behind individual desalination processes, but pushing all those advances into a box, building a system, and demonstrating it in the ocean, that was a really meaningful and rewarding experience for me," says senior author Jongyoon Han, a professor of electrical engineering and computer science and of biological engineering.
Note: Explore a treasure trove of concise summaries of incredibly inspiring news articles which will inspire you to make a difference.
---
Giving back: Nine-year-old builds homeless shelters and other selfless acts
June 6, 2016, Christian Science Monitor
http://www.csmonitor.com/World/Making-a-difference/Change-Agent/2015/0603/Giv...
A nine-year old girl from Bremerton, Wash. is making a difference in her local community. In a report with KING 5 News, Hailey Ford is shown using a power tool to drive nails into the roof what looks like a miniature house. The structure is the first of 11 planned shelters she [is] building for the homeless in her area. She tells the reporter that her friend Edward is homeless and needs a dry place to sleep at night. When she realized that she could do something about it, she began piecing together a plan to build "mobile sleeping" shelters, as she calls them. The shelters come complete with insulation, tar paper, and windows, barriers that will keep out the elements and lock in the warmth. Hailey isn't the only kid acting with compassion. Five-year old Josiah Duncan had a similar reaction when he saw a hungry-looking homeless man outside of a Waffle House in Prattville, Ala., last month. The little boy began asking his mother about the man's appearance, clearly troubled. She explained that the man was homeless and Josiah requested that they buy him a meal. His mother obliged. Before the man could eat, Josiah insisted on saying a blessing. "The man cried. I cried. Everybody cried," his mother told WFSA. Other children have taken Hailey and Josiah's kindness a few steps further. Hannah Taylor, a Canadian from Winnipeg, Manitoba, founded the Ladybug Foundation when she was only eight years old. In her mission statement Hannah says, "I believe that if people know about homelessness – that there are people living without a home – they will want to help."
Note: Explore a treasure trove of concise summaries of incredibly inspiring news articles which will inspire you to make a difference.
---
A Long, Strange Trip to the Mainstream for Psychedelics
March 12, 2021, Boston Globe
https://www.bostonglobe.com/2021/03/12/opinion/long-strange-trip-mainstream-psychedelics/
Massachusetts General Hospital wouldn't seem like a natural fit for a center devoted to mind-altering drugs. But this week, MGH launched the Center for the Neuroscience of Psychedelics to study the potential of psilocybin and other psychoactive drugs to treat conditions such as depression, addiction, trauma, and more. The new center at MGH signifies that the field of psychedelic therapy has arrived. Inspiration came from the search for ways to ease the misery of patients whose mental illness is resistant to traditional treatments. Psychedelics are known to facilitate "plasticity" in the brain, increasing its capacity for change, and [director Jerrold] Rosenbaum said his team wanted to understand how these agents "move the brain to change in a way that can address many of the most anguishing forms of human suffering." The MGH center combines the disciplines of psychiatry, brain imaging, genomic medicine, and chemical biology. Some of the initial work involving patients will use psilocybin and be directed at rumination — the stuck, repetitive thought patterns that underlie several conditions, from addiction to obsessive-compulsive disorder. The future of the center's research is boundless, since psychedelics' role in neuroplasticity and neuritogenesis — the ability to build new synapses — may be useful in palliative care with terminally ill patients as well as in combatting neurodegenerative diseases such as Parkinson's and Alzheimer's.
Note: This article is also available on this webpage. For more along these lines, see concise summaries of deeply revealing news articles on mind-altering drugs from reliable major media sources.
---
Press 3 for a pep talk from kindergartners. A new hotline gives you options for joy
March 6, 2022, NPR
https://www.npr.org/2022/03/06/1084800784/peptoc-hotline-kindergarteners
Amid a crush of heavy news from around the world, who couldn't use some sage advice right now? Call a new hotline, and you'll get just that — encouraging words from a resilient group of kindergartners. Kids' voices will prompt you with a menu of options: If you're feeling mad, frustrated or nervous, press 1. If you need words of encouragement and life advice, press 2. If you need a pep talk from kindergartners, press 3. If you need to hear kids laughing with delight, press 4. For encouragement in Spanish, press 5. Pressing 3 leads to a chorus of kids sounding off a series of uplifting mantras: "Be grateful for yourself," offers one student. "If you're feeling up high and unbalanced, think of groundhogs," another chimes in. Peptoc, as the free hotline is called, is a project from the students of West Side Elementary, a small school in the town of Healdsburg, Calif. It was put together with the help of teachers Jessica Martin and Asherah Weiss. Martin, who teaches the arts program at the school, says she was inspired by her students' positive attitudes, despite all they've been through — the pandemic, wildfires in the region and just the everyday challenges of being a kid. "I thought, you know, with this world being as it is, we all really needed to hear from them — their extraordinary advice and their continual joy," she said. Martin says she hopes the hotline will give callers a little respite from whatever it is they're going through, which — judging from the thousands of calls the hotline gets each day — is quite a lot. So the next time you need a little boost, dial Peptoc at 707-998-8410.
Note: Explore a treasure trove of concise summaries of incredibly inspiring news articles which will inspire you to make a difference.
---
Teen Inventors Create Live Closed-Captioning Glasses for the Deaf
December 16, 2015, Smithsonian Magazine
https://www.smithsonianmag.com/innovation/teen-inventors-create-live-closed...
It's a common misconception that most hearing-impaired people can easily read lips. But while many are indeed practiced lip readers, only 30 to 40 percent of English can be understood through watching the mouth. Much of spoken English occurs without lip movement. This leaves many hearing-impaired people at a loss when communicating with the hearing. Now, a company is hoping to help the hearing-impaired in a more seamless way. The Live-Time Closed Captioning System (LTCCS) instantly turns speech into scrolling text displaying on a tiny screen clipped to a pair of glasses. LTCCS's founders say it "restores the user's ability to engage in a naturally flowing conversation." LTCCS creator Daniil Frants was inspired to design the device when his guitar teacher asked him if he thought Google Glass might be able to somehow help him communicate with his hearing-impaired father. "I started messing around with Google Glass, seeing if it could do some closed captioning function," he says. "But after six months it became obvious that there was no way to do that effectively using Glass." So Frants decided to do it himself. He created a system built from existing or modified parts—a Raspberry Pi microcomputer, a voice recognition system and a display. The user wears a microphone, which is connected to the microcomputer. The microcomputer picks up sounds and translates them to text using the voice recognition software, then sends them up to the display in a pair of glasses.
Note: Two other versions of glasses allowing voice to text for the deaf can be found on this webpage and this one. Explore a treasure trove of concise summaries of incredibly inspiring news articles which will inspire you to make a difference.
---
California leads effort to let rivers roam, lower flood risk
April 19, 2022, Associated Press
https://apnews.com/article/floods-climate-science-business-wildlife...
Between vast almond orchards and dairy pastures in the heart of California's farm country sits a property being redesigned to look like it did 150 years ago, before levees restricted the flow of rivers that weave across the landscape. The 2,100 acres (1,100 hectares) at the confluence of the Tuolumne and San Joaquin rivers in the state's Central Valley are being reverted to a floodplain. That means when heavy rains cause the rivers to go over their banks, water will run onto the land, allowing traditional ecosystems to flourish and lowering flood risk downstream. The Dos Rios Ranch Preserve is California's largest single floodplain restoration project, part of the nation's broadest effort to rethink how rivers flow as climate change alters the environment. The land it covers used to be a farm, but the owners sold it to the nonprofit River Partners to use for restoring wildlife habitat. The state wants to fund and prioritize similar projects that lower risks to homes and property while providing other benefits, like boosting habitats, improving water quality and potentially recharging depleted groundwater supplies. By notching or removing levees, swelling rivers can flow onto land that no longer needs to be kept dry. For projects like Dos Rios, land that farmers no longer want to manage is being turned into space where rivers can breathe. Farther north, barriers on the Feather River have been altered to allow more water to flow into an existing wildlife area.
Note: Explore a treasure trove of concise summaries of incredibly inspiring news articles which will inspire you to make a difference.
---
What if Schools Taught Kindness?
February 1, 2016, Greater Good
http://greatergood.berkeley.edu/article/item/what_if_schools_taught_kindness
Every school teaches math and reading, but what about mindfulness and kindness? Twice a week for 20 minutes, pre-kindergarten kids were introduced to stories and practices for paying attention, regulating their emotions, and cultivating kindness. The initial results of our research ... suggest that this program can improve kids' grades, cognitive abilities, and relationship skills. Having classrooms full of mindful, kind kids completely changes the school environment. Imagine entire schools - entire districts - where kindness is emphasized. That would be truly powerful. Teaching kindness is a way to bubble up widespread transformation that doesn't require big policy changes or extensive administrative involvement. If you had visited one of our classrooms during the 12-week program, you might have seen a poster on the wall called "Kindness Garden." When kids performed an act of kindness or benefitted from one, they added a sticker to the poster. The idea is that friendship is like a seed - it needs to be nurtured and taken care of in order to grow. Through that exercise, we got students talking about ... how we might grow more friendship in the classroom. Students who went through the curriculum showed more empathy and kindness and a greater ability to calm themselves down when they felt upset, according to teachers' ratings. They earned higher grades at the end of the year in certain areas (notably for social and emotional development), and they showed improvement in the ability to think flexibly and delay gratification, skills that have been linked to health and success later in life.
Note: Explore a treasure trove of concise summaries of incredibly inspiring news articles which will inspire you to make a difference.
---
Note: For summaries of the latest news articles covering deep politics and censored news, click here. For summaries of the most important news articles ever along these lines, click here.
Don't miss our treasure trove of inspiring resources
We're $13,700 in the red for the year.
Kindly support this work of love: Donate here
Explore the mind and heart expanding websites managed by the nonprofit PEERS network:
Subscribe here to one of the two popular PEERS email lists