Nations Pledge Nuclear Peace

, Bridging the Political Divide, Overdue Indigenous Compensation
Inspiring News Articles
Jan 21, 2022

Hey wonderful friends,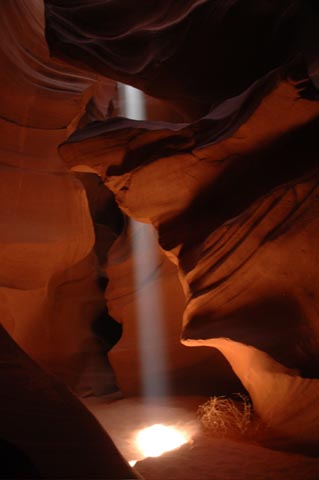 Explore below key excerpts of inspiring news articles with great information on a pledge by five of the world's largest nuclear powers to work towards a world without nuclear weapons, bridging political divides with conversations, one small step at a time, the Canadian government's agreement to pay $31.5 billion to Indigenous victims of its discriminatory foster care system, and more.
Each inspiring excerpt is taken verbatim from the media website listed at the link provided. If any link fails, click here. The key sentences are highlighted in case you just want to skim. Please spread the inspiration and have a great one!
With sacred love and warm wishes,
Fred Burks for the PEERS websites
Special note: If you are feeling cynical, this inspiring video is for you. Watch a beautiful video exploring the deeper meaning of life. Explore an abundance of stories of hope and inspiration from 2021.
Quote of the week: "Ask with pure intent, and it shall be given unto you. Knock with pure heart, and the door shall be opened unto you."
Profound message: Listen to this highly intriguing message from a woman who has long had contact with ETs relating what they are telling her is happening on planet Earth. She shares a fascinating prophecy spanning almost 20 years of visions and various inter-dimensional contacts relating to the current state of the world and a potential trajectory of where humanity may be headed. Though the message is concerning, ultimately it is very inspiring.
Error in last email: In last Friday's email the final sentence stated, "On another note, if you are interested in one of the best interviews I've ever given where I go deep into speculation about what's going on in our world, see this video." My apologies that the link went to another webpage. Here is the correct link.
---
China, US, UK, France and Russia pledge to avoid nuclear war
January 4, 2022, CNN World
https://www.cnn.com/2022/01/04/world/p5-nations-nuclear-pledge-intl-hnk/index.html
Five of the world's largest nuclear powers pledged on Monday to work together toward "a world without nuclear weapons" in a rare statement of unity amid rising East-West tensions. "A nuclear war cannot be won and must never be fought," said the joint statement, which was issued simultaneously by the United States, Russia, China, the United Kingdom and France. "As nuclear use would have far-reaching consequences, we also affirm that nuclear weapons - for as long as they continue to exist - should serve defensive purposes, deter aggression, and prevent war." The statement also stressed the importance of preventing conflict between nuclear-weapon states from escalating, describing it as a "foremost responsibility." The statement released by the five powers ... as permanent members of the United Nations Security Council, called on all states to create a security environment "more conducive to progress on disarmament with the ultimate goal of a world without nuclear weapons with undiminished security for all. The five pledged to adhere to the 1970 Nuclear Nonproliferation Treaty (NPT) which obligates them "to pursue negotiations in good faith on effective measures relating to cessation of the nuclear arms race at an early date and to nuclear disarmament." Some of the text of the statement ... echoes a statement issued by the five nations after a December conference in Paris that laid the groundwork for the since delayed review of the treaty.
Note: Explore a treasure trove of concise summaries of incredibly inspiring news articles which will inspire you to make a difference.
---
Bridging America's political divide with conversations, "One Small Step" at a time
January 9, 2022, CBS News
https://www.cbsnews.com/news/one-small-step-storycorps-60-minutes-2022-01-10/
Dave Isay has created a program called "One Small Step" to get Americans from across the political spectrum to stop demonizing one another and start communicating - face to face, one conversation at a time. It has taped more than half a million Americans telling their stories – to become the largest single collection of human voices ever recorded. StoryCorps is an important part of adding history and context and the individuals who make history. Not just the ones that we see on the news, but the people who are part of the fabric of our American life. Around the time of the 2016 presidential election, Dave Isay says he got the idea for a new kind of StoryCorps that could perhaps help unite a country becoming increasingly divided. He decided to call it "One Small Step." "So we match strangers who disagree politically to put them face-to-face for 50 minutes," [said Isay]. "It's not to talk about politics, it's just to talk about your lives." Facilitators begin by asking the participants to read one another's biography out loud. The project tries to match people who may be from different political parties but have something else in common. The format is derived from a psychological concept developed in the 1950s called contact theory. When you have two people who are enemies and you put them face-to-face under very, very specific conditions , and they have a conversation and a kind of visceral, emotional experience with each other, that hate can melt away. And people can see each other in a new way.
Note: Explore a treasure trove of concise summaries of incredibly inspiring news articles which will inspire you to make a difference.
---
Canada reaches $31.5 billion deal over Indigenous children put in foster care unnecessarily
January 4, 2022, Washington Post
https://www.washingtonpost.com/world/2022/01/04/canada-indigenous-foster-care-settlement/
Canadian officials said Tuesday they have reached $31.5 billion in agreements in principle with Indigenous groups to compensate First Nations children who were unnecessarily taken from their homes and put into the child welfare system, a major development in a dispute that has long been a sticking point in Ottawa's efforts to advance reconciliation with Indigenous people. Under the agreements, half of the money would go to children and families harmed by an underfunded and discriminatory child welfare system on First Nations reserves and in the Yukon, while the rest would be earmarked over five years for long-term reforms, the Indigenous services ministry said. "This is the largest settlement in Canadian history, but no amount of money can reverse the harms experienced by First Nations children," Marc Miller, Canada's Crown-Indigenous relations minister, told reporters. "Historic injustices require historic reparations." The dispute dates to 2007, when several Indigenous advocacy groups claimed in a human rights complaint that the federal government's "inequitable and insufficient" funding of child welfare services on First Nations reserves was discriminatory. In 2016, the Canadian Human Rights Tribunal agreed with the advocates. The panel said the federal government's funding formula was based on "flawed assumptions about children in care," resulting in a system that incentivized the removal of First Nations children from their homes and their cultures.
Note: Explore a treasure trove of concise summaries of incredibly inspiring news articles which will inspire you to make a difference.
---
Injected Cells Cure Tumors in Mice
May 9, 2006, Los Angeles Times
https://www.latimes.com/archives/la-xpm-2006-may-09-sci-cancer9-story.html
White blood cells from mice that are naturally immune to cancer cured tumors in other mice and provided them with lifelong immunity to the disease, researchers reported Monday. The finding indicates the existence of a biological pathway previously unsuspected in any species. A small team of researchers is working to understand the genetic and immunological basis of the surprising phenomenon. Preliminary studies hint at the existence of a similar resistance in humans. Researchers hope that harnessing the biological process could lead to a new approach to treating cancer. But Dr. Zhen Cui of Wake Forest, whose team published the findings in the Proceedings of the National Academy of Science, said he expected rapid replication of the results because the findings were so clear-cut and easily observed. "This is a truly remarkable phenomenon -- and it really needs confirmation from other institutions," he said. The team took white blood cells from the immune mice ... and injected them into mice already carrying a variety of tumors, some of which were extremely aggressive. In every case, the cancers were destroyed, even if the cells were injected at a point distant from the tumor. Healthy tissues were not affected. The mice that received the cells, furthermore, were protected from new tumors for the rest of their lives. The researchers have no idea how the immunity continues.
Note: Why was this not in the headlines and not given a title like "Cancer Cure Found for Mice"? Most major papers didn't even report the story, and an article in the New York Times was titled simply "A Strain of Mice Appears Able to Resist Cancer Cells." Could it be that the power brokers in the medical industry know that a cancer cure would cause huge financial losses for them? For what happened to an incredible scientist in the past who discovered a cancer cure for humans, click here.
---
From Texas to India, a patent-free Covid vaccine looks to bridge equity gaps
January 7, 2022, NBC News
https://www.nbcnews.com/science/science-news/texas-india-patent-free-covid-vaccine...
Millions of doses of a new, cheap coronavirus vaccine will soon be available in India, and they will arrive with one distinction neither Moderna nor Pfizer can claim: They're patent-free. The new CORBEVAX inoculation, which was developed in Texas with decades-old technology and little support from the U.S. government, received emergency use authorization last week from India's drug regulation agency. The researchers behind the vaccine stand with little to gain financially. "We don't own any intellectual property," said Dr. Peter Hotez, a researcher who helped lead the vaccine's development. Human rights campaigners are pressuring pharmaceutical companies to transfer new vaccine technology to speed global access to shots. And while doubts linger about CORBEVAX ... its development, outside the path of typical pharmaceutical development and stripped of the same financial incentives for inventors, represents a model for others. About 59 percent of the world's population has received at least one dose of a vaccine. But fewer than 9 percent of residents in low-income countries have received a dose. To this day, countries like India remain without access to the mRNA vaccines produced by Pfizer-BioNTech and Moderna, which have largely been purchased and distributed by wealthy countries. Boosters, and even fourth doses, are being administered in rich countries before access to first and second doses are available worldwide.
Note: In this time of crisis, why is big Pharma raking in huge profits while wonderful researchers like this are offering their findings free of charge? Why in every recent pandemic do the rich get richer while the financially disadvantaged suffer. For more along these lines, see concise summaries of deeply revealing news articles on coronavirus vaccines from reliable major media sources.
---
Jurvetson's Big Gift Shows How Psychedelics Capital Is Different
December 6, 2021, Bloomberg
https://www.bloomberg.com/news/newsletters/2021-12-06/stephen-jurvetson-backs...
Psychedelics startups don't just want to just reinvent mental health. They also want to reinvent capitalism. And judging by the news coming out of last week's "Horizons: Perspectives on Psychedelics" conference in Manhattan, they're having some early success. Stephen Jurvetson, co-founder of Future Ventures and a board member at SpaceX, told me ... that he's a true believer in the industry's mission to fix the state of mental-health care. He decided last week to carve up his own estate by giving around half of his net worth to fund psychedelic science. Organizations like the public-benefit corporation of Multidisciplinary Association for Psychedelics Studies, or MAPS, and the Psychedelic Science Funders Collaborative, a nonprofit organization, have both accepted charitable donations but fund research that could lead to blockbuster drugs. Psychedelics startups do need funding, and badly. Like biotech, it's a high-risk industry with expensive clinical trials and regulatory uncertainty. And patents, a traditional financial engine for biotech, are harder to win for plants that have been around for centuries, or molecules that have already made the rounds as street drugs. MAPS also made a major announcement: The New York-based venture capital fund Vine Ventures has created a $70 million special purpose vehicle to fund its Phase 3 clinical trials on post-traumatic stress disorder and MDMA. The novel funding method ... will help keep MAPS a nonprofit while letting it retain control of its intellectual property.
Note: For more along these lines, see concise summaries of deeply revealing news articles on the healing potentials of mind-altering drugs from reliable major media sources.
---
Psychedelic Therapy Is Poised To Create A Revolution In Mental Health
November 23, 2021, Forbes
https://www.forbes.com/sites/davidcarpenter/2021/11/23/psychedelic-therapy-is...
Legal psychedelic medicine is poised to soon disrupt the multibillion-dollar mental health field. Treatments being trialed today in clinical settings using substances like psilocybin-containing mushrooms will soon offer legal alternatives to the more than 50 percent of patients receiving therapy for major depressive disorder (MDD) who do not respond to approved depression medications. The creation of new effective therapies will likely put pressure on healthcare providers to examine the upside of psychedelic therapies and how such treatments will inevitably affect their bottom line. While these therapies will not be a cure-all for everyone, over the next three to five years an expanding number of psychedelic treatments will produce alternatives for the many patients who find no relief from FDA-approved, first-line therapeutics like selective serotonin reuptake inhibitors (SSRIs). Since legalizing the use of psilocybin-containing magic mushrooms in 2020 through a ballot measure, Oregon is now in the process of creating an intricate statewide system for qualified caregivers to deliver psilocybin treatments in therapeutic settings. Sessions using psilocybin can last over six hours, which does not include vital therapy before and after treatments. MDMA-assisted therapy for severe post-traumatic stress disorder (PTSD), which is very close to being an FDA-approved therapy, will likewise require significant clinician involvement before, during and after a session.
Note: For more along these lines, see concise summaries of deeply revealing news articles on the healing potentials of mind-altering drugs from reliable major media sources.
---
Washington state governor OKs bill banning for-profit jails
April 14, 2021, ABC News
https://abcnews.go.com/Politics/wireStory/washington-state-governor-oks-bill...
One of the country's largest for-profit, privately run immigration jails would be shut down by 2025 under a bill signed Wednesday by Washington Gov. Jay Inslee. The measure approved by the Washington Legislature bans for-profit detention centers in the state. The only facility that meets that definition is the Northwest Detention Center in Tacoma, a 1,575-bed immigration jail operated by the GEO Group under a contract with U.S. Immigration and Customs Enforcement. "Washington has not supported use of private prisons, and this bill continues that policy by prohibiting private detention facilities from operating in the state," Inslee said before signing the bill. Washington joins several states, including California, Nevada, New York and Illinois, that have passed legislation aiming to reduce, limit or ban private prison companies from operating. But Washington is only the third — following Illinois and California — to include immigration facilities as part of that ban. "Widespread civil immigration detention is one of the greatest miscarriages of justice that currently exists in our political system," Matt Adams, legal director at the Northwest Immigrant Rights Project, said. "This bill is an important step towards rejecting the privatization and profiteering model of immigration detention centers that has pushed the massive expansion of immigration detention." President Joe Biden has instructed the Justice Department not to renew contracts with private prisons, but that order doesn't apply to the immigration detention system.
Note: Explore a treasure trove of concise summaries of incredibly inspiring news articles which will inspire you to make a difference.
---
The rise of the human library: How lending people out for conversations is tackling prejudice
May 29, 2021, Image
https://www.image.ie/self/the-rise-of-the-human-library-how-lending-people-out...
The Human Library is, in the true sense of the word, a library of people. Against the backdrop of a rise in curiosity and the thirst for authenticity, the idea of learning and being transported by a person telling their story rather than reading it from a book, is growing in popularity. The human "books" in these cases are volunteers. Those with a story to tell. And the way they are dispersed is tailored to each individual's own biases and prejudices. In other words, they're tackling diversity and inclusion, one person ("book"), at a time. The original event was open eight hours a day for four days straight and featured over fifty different titles. The broad selection of books provided readers with ample choice to challenge their stereotypes and so more than a thousand readers took advantage leaving books, librarians, organisers and readers stunned at the reception and impact of the Human Library. One such volunteer, Bill Carney's book title is "Black Activist". He told Forbes magazine his motivation for getting involved. "It's easy to hate a group of people, but it's harder to hate an individual, particularly if that person is trying to be friendly and open and accommodating and totally non-threatening." "I'm not pompous enough to believe that a 25-minute conversation with me is going to change anybody," he [said]. "What I am pompous enough to believe is that if I can just instill the slightest bit of cognitive dissonance, then their brain will do the rest for me. And it will at least force them to ask questions."
Note: Explore a treasure trove of concise summaries of incredibly inspiring news articles which will inspire you to make a difference.
---
8 Trends from 2021 We'll Carry to the New Year
December 30, 2021, Optimist Daily
https://www.optimistdaily.com/2021/12/8-trends-from-2021-well-carry-to-the-new-year/
There is no question that 2021 was another unpredictable year and we are still living in uncertain times. And so, as we say adieu to this turbulent year, we are highlighting eight positive trends that we see sticking around! The pandemic allowed us to slow down and reevaluate our work-life balance with new work patterns that are here to stay. Some people are now permanently working from home, and some returned to the office, even if for just a few days a week, under a hybrid model. We also saw an even greater, and much-deserved appreciation for our frontline workers. We have developed an increased respect for service industry workers and those people employed to keep our health care, infrastructure, and education systems running. Even on the world's biggest stage, mental health became a number one priority this year, and helped recenter the conversation around the globe around what makes a person thrive. With the loss and altering of life over the past almost two years, many of us have looked at ways to improve our overall health and extend our days. Maybe more of us can even achieve new heights such as this 105-year-old setting the world-record for the 100 meter dash earlier this year! Speaking of health, many people over the course of the pandemic wisely decided to bring more houseplants into their lives. This bit of green lifted moods and gave us plant parents new purpose as we spent more time in our homes working or learning remotely and social distancing.
Note: Explore a treasure trove of concise summaries of incredibly inspiring news articles which will inspire you to make a difference.
---
A change of heart changes everything
June 2005 Issue, Ode Magazine
https://web.archive.org/web/20110713070438/http://www.odemagazine.com...
A California institute demonstrates how people can actually make their heart beat in a healthier way. HeartMath's research shows that emotions work much faster, and are more powerful, than thoughts. And that—when it comes to the human body—the heart is much more important than the brain to overall health and well-being. Briefly re-experiencing a cherished memory creates synchronization in your heart rhythm in mere seconds. Using a simple prescription that consists of a number of exercises that anyone can do anywhere in a few minutes ... HeartMath is successfully battling the greatest threat to health, happiness and peace in this world: stress. A successful anti-stress strategy provides results precisely at the moment the stress is experienced. This is what HeartMath does, which is why its client list now includes such leading companies as Hewlett Packard, Shell, Unilever, Cisco Systems, and Boeing. HeartMath ... has published a large body of scientific research in established and respected publications such as the Harvard Business Review and the American Journal of Cardiology. You can learn the techniques in five minutes and get positive results if you do them a few times a day for 30 seconds. Feelings of compassion, love, care and appreciation produce a smoothly rolling ... heart rhythm, while feelings of anger, frustration, fear and danger emit a jagged ... image. When people experience love, they not only feel happy and joyful, but they also produce ... the hormone that prevents aging and gives us feelings of youthful vitality. HeartMath's slogan – a change of heart changes everything – pretty much sums it up. We can change the world, starting with ourselves.
Note: To visit the inspiring website of the Institute of HeartMath, see http://www.heartmath.org.
---
Note: For summaries of the latest news articles covering deep politics and censored news, click here. For summaries of the most important news articles ever along these lines, click here.
Don't miss our treasure trove of inspiring resources
Kindly support this work of love: Donate here
Explore the mind and heart expanding websites managed by the nonprofit PEERS network:
Subscribe here to one of the two popular PEERS email lists