Nepali Tiger Population Rebounds, Miraculous Results With Mushrooms, Magical Underground Temples
Inspiring News Articles
September 2, 2022
Hey wonderful friends,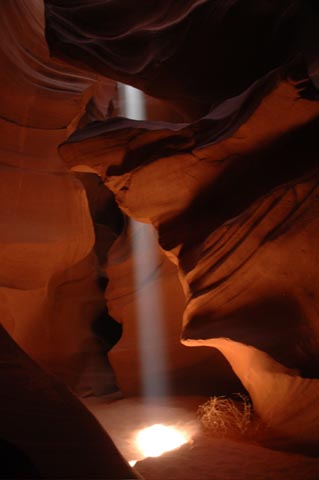 Explore below key excerpts of inspiring news articles with great information on the rebounding tiger population in Nepal, the incredible effectiveness of psilocybin in treating depression, an NFT auction that raised over $1.5 million for MAPS (Multidisciplinary Association for Psychedelic Studies), which sponsors most of these depression studies, and more.
Each inspiring excerpt is taken verbatim from the media website listed at the link provided. If any link fails, click here. The key sentences are highlighted in case you just want to skim. Please spread the inspiration and have a great one!
With sacred love and warm wishes,
Fred Burks for the PEERS websites
Special note: Watch an amazing, highly educational PBS documentary on the life of bees. Enjoy an amazing, absolutely unique and entrancing dance performance. Listen to a great BBC show on how breathing can change your life.
Quote of the Week: "Peace, love, and happiness can create social disharmony when worn like masks which hide unresolved anger, fear, and depression." ~~ Linda Kohanov in her deeply inspiring book Riding Between the Worlds.
Video of the week: Watch the awesome 15-minute segment of a 60 Minutes Australia exposé focused on Jamie Johnson of the Johnson & Johnson fortune. His landmark documentary, the eye-popping "Born Rich," reveals the incredibly opulent, yet snobbish lifestyle of kids born into the top 0.001%. You can find Johnson's full film online at this link. Though he declines to reveal his net worth, an Internet search quickly reveals it is in the range of $300 million.
---
Nepal tiger population roars back after conservation drive
July 29, 2022, New Straits Times
https://www.nst.com.my/world/world/2022/07/817596/nepal-tiger-population-roars...
Nepal has nearly tripled its wild tiger population, officials announced Friday, in a victory for the Himalayan country's efforts to help the big cats claw their way back from extinction. Deforestation, human encroachment on habitats and poaching have devastated tiger populations across Asia, but Nepal and 12 other countries signed a pledge in 2010 to double their numbers by this year. The Himalayan republic is the only country to meet or beat the target and a survey in 2022 counted 355 of the creatures, up from around 121 in 2009. "We have succeeded in meeting an ambitious goal... I thank everyone involved in conservation of tigers," Prime Minister Sher Bahadur Deuba said at an event unveiling the figures in Kathmandu. Conservationists surveyed the population with thousands of motion-sensitive cameras set up across a vast stretch of Nepal's southern plains, where the majestic predators roam. Wildlife experts combed through thousands of images to identify individual animals by their unique stripes. More than 100,000 tigers roamed the world at the turn of the 20th century, but that number fell to an all-time low of 3,200 in 2010. The 2010 Tiger Conservation Plan signed by Nepal is backed by several celebrities, including actor Leonardo DiCaprio. The plan quickly began bearing fruit, and in 2016 the World Wildlife Fund and the Global Tiger Forum announced that the wild tiger population had increased for the first time in more than a century.
Note: Explore a treasure trove of concise summaries of incredibly inspiring news articles which will inspire you to make a difference.
---
Altering Perceptions on Psychedelics
April 1, 2022, Harvard Medicine
https://hms.harvard.edu/magazine/viral-world/altering-perceptions-psychedelics
Growing evidence for the safety and efficacy of psychedelics could lead to better treatments for anxiety, depression, pain, and other often intractable conditions. Jerry Rosenbaum was intrigued when he first heard about the effect that psilocybin—the hallucinogenic compound found in certain species of mushrooms—was purported to have on the brain's "resting state," what neuroscientists call the default mode network. The default mode network encompasses any neural function that has some bearing on our autobiographical tendencies. When people take psilocybin at low doses, the default mode network becomes less active. That is, the drug appears to tame self-reflection and all but ruin rumination, that obsessive mental state characterized by excessive, repetitive thoughts. Rumination is a hallmark cognitive symptom of depression. Neuroscientists are observing that, when taken in a controlled setting, these substances are beneficial to the brain, especially for people who have certain psychiatric disorders. Landmark studies in 2014 and 2016 showed that LSD and psilocybin alleviated existential anxiety in patients with life-threatening illnesses for up to a year after beginning the treatment. Other studies have shown that ketamine may strengthen neurons against the damage from chronic stress by preventing synapses from being flooded with glutamate, an amino acid that, in excess, withers dendrites. And researchers continue to investigate whether psychedelics are useful as anti-inflammatory agents.
Note: Read more about the healing potentials of psychedelic medicine. Explore a treasure trove of concise summaries of incredibly inspiring news articles which will inspire you to make a difference.
---
MAPS Raises Nearly $1.6 Million in Christie's NFT Auction
June 30, 2022, Yahoo News
https://www.yahoo.com/now/maps-raises-nearly-1-6-191900137.html
The Multidisciplinary Association for Psychedelic Studies (MAPS) has announced that Cartography of the Mind: A Curated NFT Sale raised $1,569,960. Proceeds of the auction, presented by Christies in collaboration with Ryan Zurrer, founder of Dialectic and Vine Ventures, will benefit MAPS. Throughout the week, the physical exhibition at Christie's new gallery on 6th Avenue drew impressive crowds of enthusiastic visitors. With competitive bidding, the sale realized over $1.5 million. It was 100% sold, and 130% sold hammer over low estimate. Beeple, David Choe, Sarah Meyohas, Refik Anadol, Mad Dog Jones, IX Shells, and more donated art to support MAPS. The research, education, and advocacy organization ... remains the leading body at the vanguard of research into potentially life-saving psychedelic-assisted therapies. Psychedelic Healing is an artistic interpretation of the MAPS logo by renowned artist Alex Grey to celebrate MAPS' 35th anniversary in 2021. It was purchased by Ryan Zurrer and donated back to MAPS for additional fundraising. Founded in 1986, MAPS is a 501(c)(3) non-profit research and educational organization developing medical, legal, and cultural contexts for people to benefit from the careful uses of psychedelics and marijuana. MAPS is sponsoring the most advanced psychedelic therapy research in the world funded primarily by philanthropic donors and grantors who have given more than $130 million for research and education.
Note: Read more about the healing potentials of psychedelic medicine. Explore a treasure trove of concise summaries of incredibly inspiring news articles which will inspire you to make a difference.
---
Mystery Behind the Damanhur Temples
January 31, 2008, ABC News
https://abcnews.go.com/amp/GMA/story?id=4216350
Hidden away in a country renowned for its architectural beauty lies a massive hand-built place of worship many tourists never see. An entrance that looks like a mineshaft opens up to a maze carved inside the mountain holding the Damanhur Temples of Humankind in the Valchiusella Valley, about 30 miles north of Turin, [Italy]. Damanhur narrates the history of human potential through art. With at least nine rooms – some with 25-foot high ceilings – it looks as if the secret doors and passageways were built centuries ago. In truth, the unlikely temple is no ancient wonder and was built piecemeal by 150 people over a 15-year period beginning in 1978. The work was so secret, the Italian government never knew it was going on and never gave permission for it. The handcrafted structure is full of dramatic beauty, and each apparent dead end really leads into another mysterious hall. "You have to think that we did that without any engineer or architect," Ananas said. "Everything has been excavated by hand." At least as mysterious as the temple itself is the utopian society to which it belongs, The Federation of Damanhur. Damanhur, which means city of light, comprises 800 people who live in communal homes. Founded in 1975, the Federation of Damanhur thinks of itself as the builders of a new civilization that stands for peace and human potential. It prides itself on being an eco-society based on ethical and spiritual values. Falco, as the group's founder is known, said that he always dreamed of the elaborate temples. The group wanted the temple to be "a gift to humanity" once it was completed. Visitors to the halls of the temple have expressed awe, delight and intrigue.
Note: Learn the intriguing story and see breathtaking photos of the stunning beauty of these temples. Damanhur's visionary Falco died of cancer on June 23, 2013. Explore more on this great visionary. Watch an awesome video tour of Damanhur and the Temples of Humankind. And don't miss an intriguing 15-minute video of experiments done at Damanhur attaching plants to synthesizers to make angelic music.
---
---
The consciousness of bees
July 29, 2022, Washington Post
https://www.washingtonpost.com/outlook/2022/07/29/bee-cognition-insect-intelligence...
We are learning just how smart insects can be. As I show in my new book, "The Mind of a Bee," the latest research indicates that even tiny-brained bees are profoundly intelligent creatures that can memorize not only flowers but also human faces, solve problems by thinking rather than by trial and error, and learn to use tools by observing skilled bees. They even appear to experience basic emotions, or at least something like optimism and pessimism. Bees have a "dance language" by which they can inform others in the hive of the precise location of a rewarding flower patch. The symbolic language involves repeating the motor patterns ("dances") of a knowledgeable bee on the vertical honeycomb. The movements make reference to gravity and the direction of the sun; since it's dark in the hive, bees that want to learn from the dancer need to touch its abdomen with their antennae. Sometimes, such dances are displayed at night, when no foraging takes place: The dancer appears to think about locations visited on the previous day, without an obvious need to do so at the time. The observation that bees are most likely sentient beings has important ethical implications. Many species of bees are threatened by pesticides and wide-scale habitat loss, and that this spells trouble because we need these insects to pollinate our crops. But is the utility of bees the only reason they should be protected? I don't think so. Bees have a rich inner world and unique perception, and, like humans, are able to think, enjoy and suffer.
Note: Watch an amazing, highly educational PBS documentary on the life of bees. Explore a treasure trove of concise summaries of incredibly inspiring news articles which will inspire you to make a difference.
---
Experts Share The Wellness Benefits Of Golden Girls-Inspired Co-Living And Cohousing Arrangements
July 19, 2022, Forbes
https://www.forbes.com/sites/jamiegold/2022/07/19/experts-share-the-wellness...
"Shady Pines, Ma!" If that quip sounds familiar, it's probably because you spent some happy half hours laughing at the hit Golden Girls sitcom. The character played by Bea Arthur was related to one other roommate — her mother Sophia. The other two characters, Rose and Blanche, were, like Dorothy in their late 40s to mid-50s. Why were these women sharing a single family house? What are the housing alternatives for older and middle-aged singles? For many, it's co-living, which provides advantages well beyond the financial. "The number one benefit ... is the social aspect of shared housing," explains Maria Claver [of] California State University. "More than any other lifestyle factor (including smoking, diet and exercise), we know that having social support is the most important predictor of morbidity (or illness) and mortality. Having housemates is not the ideal living arrangement for everyone. For those wanting their own space, but seeking the benefits of community and camaraderie, cohousing is a viable alternative. Cohousing offers all of the benefits of living in community – connection, common meals, frequent activities, knowing your neighbors – but with the added benefit of privacy that isn't always available in shared homes. When we have access to a social safety net, neighbors who care about us, people who can drive us to doctor's appointments or bring us meals during a difficult time in life, we are more likely to experience stability and wellbeing.
Note: Explore a treasure trove of concise summaries of incredibly inspiring news articles which will inspire you to make a difference.
---
Coral levels in some parts of the Great Barrier Reef are at the highest in 36 years
August 4, 2022, NPR
https://www.npr.org/2022/08/04/1115539492/coral-great-barrier-reef-australia
The amount of coral in some areas of the Great Barrier Reef is at its highest in 36 years, according to a new report from the Australian Institute of Marine Science. From August 2021 to May 2022, the central and northern regions of the Great Barrier Reef had hard coral cover levels of 33% and 36%, respectively. Coral cover decreased by 4% in the southern region, due to an outbreak of crown-of-thorns starfish. The Australian agency found that 87 coral reefs generally had low levels of acute stress from things such as cyclones and increases in the crown-of-thorns starfish population. The area surveyed represents two-thirds of the Great Barrier Reef. Almost half of the reefs studied had between 10% and 30% hard coral cover, while about a third of the reefs had hard coral cover levels between 30% and 50%, the report said. While higher water temperatures led to a coral bleaching event in some areas in March, the temperatures did not climb high enough to kill the coral, the agency said. Coral in the Great Barrier Reef is resilient, and has been able to recover from past disturbances, the Institute said. But the stressors impacting it have not gone away for long. The agency's outlook shows more frequent and long-lasting heatwaves, cyclones and crown-of-thorns starfish. "Therefore, while the observed recovery offers good news for the overall state of the [Great Barrier Reef], there is increasing concern for its ability to maintain this state," the report said.
Note: Explore a treasure trove of concise summaries of incredibly inspiring news articles which will inspire you to make a difference.
---
Was a World War II pilot reincarnated in a body of a little boy?
December 22, 2009, CNN Larry King Live
https://web.archive.org/web/20101021224312/https://edition.cnn.com/TRANSCRIPT...
[Guest Host Jeff Probst]: Was a World War II fighter pilot reincarnated in a little boy's body? Bruce [and Andrea] Leininger say yes. They are authors of Soul Survivor: The Reincarnation of a World War II Fighter Pilot. Their book describes how their son James had memories of a WWII pilot who was killed in battle more than 60 years ago. James is now 11 years old. Andrea, when did you first realize that ... James was having ideas or stories that he wanted to share about this? Andrea Leininger: [It] started about two weeks after James' second birthday. He had a -- a night terror, which he had never had before. And this first nightmare began a series of nightmares that started occurring every other night, every night. And after several months of this, he was having a nightmare and ... I was able to finally determine what he was saying. And he was saying, "airplane crash on fire, little man can't get out." Probst: Bruce, even at three, he was -- James was drawing pictures of an airplane crashing. Bruce Leininger: By the time he started drawing those pictures, he'd been talking about this ... for several months. And he essentially gave us three items of information over about a three month period. One, he gave us the name of the ship, which I verified through research on the Internet. "Natoma Bay." He gave us a name Natoma. About a month later, he gave us [the] name of a guy he said he flew with. When we asked him if there was anyone else in his ... dream that he could remember. Jack -- Jack Larson.
Note: Jack Larson was confirmed to be a member of the crew of the Natoma Bay, who when contacted, remembered the incident of the crash described by this boy. Watch an excellent, intriguing four-minute Fox News clip on this fascinating case.
---
Note: For summaries of the latest news articles covering deep politics and censored news, click here. For summaries of the most important news articles ever along these lines, click here.
Don't miss our treasure trove of inspiring resources
We're $18,900 in the red for the quarter.
Kindly support this work of love: Donate here
Explore the mind and heart expanding websites managed by the nonprofit PEERS network:
Subscribe here to one of the two popular PEERS email lists