'Shark Dancer' Removes Fish Hooks, Monarch Butterflies Thriving, Unlikely Valedictorian
Inspiring News Articles
July 22, 2022
Hey wonderful friends,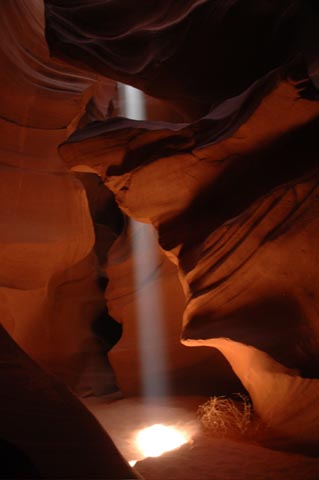 Explore below key excerpts of inspiring news articles with great information on a woman deemed the 'shark dancer' for her proficiency in removing fishing hooks from the mouths of the aquatic creatures, a study suggesting monarch butterfly populations in North America are in less trouble than previously suspected, a man with spinal muscular atrophy succeeding in academia and business against all odds, and more.
Each inspiring excerpt is taken verbatim from the media website listed at the link provided. If any link fails, click here. The key sentences are highlighted in case you just want to skim. Please spread the inspiration and have a great one!
With sacred love and warm wishes,
Fred Burks for the PEERS websites
Special note: Watch a most beautiful, profound, and touching song and performance.
Quote of the week: "It is from numberless diverse acts of courage and belief that human history is shaped. Each time a man stands up for an ideal, or acts to improve the lot of others, or strikes out against injustice, he sends forth a tiny ripple of hope, and crossing each other from a million different centers of energy and daring, those ripples build a current that can sweep down the mightiest walls of oppression and resistance." ~~ Robert F . Kennedy
---
Blue Planet 'shark dancer' reveals how she's able to relax the predators simply by rubbing an area around their mouths
March 27, 2019, Daily Mail (One of the UK's popular newspapers)
https://www.dailymail.co.uk/femail/article-6855429/Blue-Planet-star-turns-sharks...
A professional diver has revealed how she uses a little known technique to placate sharks so she can remove hooks from their mouths. Italian-born Cristina Zenato, 47, who is known as 'the shark dancer' is often filmed on the ocean floor with 8ft sharks playing around her and nestling into her knees. The conservationist, who lives on Grand Bahama, has perfected the technique of relaxing the sharks, which is part of her efforts to save them by removing hooks that are caught in their fins. She induces the 'tonic' state in the shark using a little-known technique of rubbing the ampullae of Lorenzini - the name given to hundreds of jelly-filled pores around the animal's nose and mouth. A 'tonic' state is where a shark enters a natural state of paralysis, often by being turned upside down, for up to 15 minutes. The pores act as electroreceptors detecting prey moving in the electromagnetic field around the shark - but also for some reason rubbing them turns 'Jaws' into a sleeping baby. This gives Cristina the time she needs to remove the hooks. 'The first time I put a shark to sleep was my second dive with them,' Cristina [said]. 'This big female swam straight into my lap. The most amazing thing was this 8ft shark just swimming into me and resting her head on me. 'I started crying into my mask because it was so amazing, so unique.' Over the years Cristina has collected more than 200 hooks that have been caught in sharks, and has built up so much trust she's been able to put her whole arm into a shark's mouth to pull out a hook.
Note: Don't miss this awesome 3-minute video of Cristina removing hooks from the sharks who then snuggle her. Explore a treasure trove of concise summaries of incredibly inspiring news articles which will inspire you to make a difference.
---
Monarch butterfly populations are thriving in North America
June 10, 2022, UGA Today (Newspaper of the University of Georgia)
https://news.uga.edu/monarch-butterfly-populations-are-thriving/
For years, scientists have warned that monarch butterflies are dying off in droves because of diminishing winter colonies. But new research from the University of Georgia shows that the summer population of monarchs has remained relatively stable over the past 25 years. Published in Global Change Biology, the study suggests that population growth during the summer compensates for butterfly losses due to migration, winter weather and changing environmental factors. "There's this perception out there that monarch populations are in dire trouble, but we found that's not at all the case," said Andy Davis, corresponding author of the study. "It goes against what everyone thinks, but we found that they're doing quite well. In fact, monarchs are actually one of the most widespread butterflies in North America." The study authors caution against becoming complacent, though, because rising global temperatures may bring new and growing threats not just to monarchs but to all insects. This study represents the largest and most comprehensive assessment of breeding monarch butterfly population to date. The researchers compiled more than 135,000 monarch observations from the North American Butterfly Association between 1993 and 2018 to examine population patterns and possible drivers of population changes, such as precipitation and widespread use of agricultural herbicides. The team found an overall annual increase in monarch relative abundance of 1.36% per year.
Note: Explore a treasure trove of concise summaries of incredibly inspiring news articles which will inspire you to make a difference.
---
A doctor said he wouldn't live past two, but he just graduated as valedictorian
November 14, 2021, Channel News Asia
https://www.channelnewsasia.com/singapore/jonathan-tiong-nus-valedictorian-gic-spinal...
When Jonathan Tiong was an infant, a neurologist told his parents that he wouldn't live past the age of two. He was diagnosed with type two spinal muscular atrophy, a rare genetic condition that causes muscles to become weak and break down. It is also a progressive disease, meaning he has become ... weaker with time. But in October, the same day he turned 24 years old, he was crowned valedictorian for the National University of Singapore's (NUS) Class of 2021, with the equivalent of a first class honours. He has also landed a prestigious job at sovereign wealth fund GIC, where he currently works full-time as an editorial writer. Speaking to CNA in his home, Mr Tiong candidly described himself as "a very plain and average student" throughout university. In his spare time, he immerses himself in the online game Runescape and watches Twitch streams. He regularly pens columns and blogposts, owing to a love of writing sparked in recent years. "I didn't think I'd be valedictorian for the simple reason that I was not a typical valedictorian. I didn't lead a (co-curricular activity), I wasn't the captain of some sports team, that kind of thing. "I studied a lot, got good grades, but so did a lot of other people. So I didn't really feel outstanding." This is despite the extra challenges he had to grapple with throughout school – namely, fatigue and accessibility in a world mostly built for able-bodied people. Poking fun at NUS' infamously hilly terrain, Mr Tiong joked that the university is also known as the "National University of Stairs".
Note: Explore a treasure trove of concise summaries of incredibly inspiring disabled persons news articles.
---
Khan Academy founder wins 2018 Visionary of the Year award
March 27, 2018, San Francisco Chronicle (San Francisco's leading newspaper)
https://www.sfchronicle.com/visionsf/article/Khan-Academy-founder-wins-2018-V...
When Salman Khan began posting videos on YouTube more than a decade ago, the Silicon Valley entrepreneur had no idea of the celebrity he would gain, nor the impact he would have. His online tutorials in math ... were made for friends and family struggling in school. But his audience quickly grew. Before long, Khan had quit his day job in finance to carry out a goal of delivering free Internet instruction to the world. His educational website was called Khan Academy. On Tuesday night, Khan ... was presented the fourth annual Visionary of the Year Award, an honor announced by The San Francisco Chronicle. Khan Academy today has more than 62 million registered users in nearly 200 countries. His voice, which still narrates many of the tutorials, is widely recognized, and students and parents often stop him on the street to thank him for providing an assist at school or work. Since its launch in 2008, Khan Academy has broadened its online course load to include nearly every school subject from science to art and from the kindergarten to college levels. Khan's Mountain View nonprofit has grown from just him to more than 150 employees. Perhaps most impressive is that the schooling has remained entirely free. With the admirable mission of providing a "world-class" education to anyone anywhere, Khan has attracted financial support from well-heeled donors, including the Bill and Melinda Gates Foundation, Google and Bank of America.
Note: Explore a treasure trove of concise summaries of incredibly inspiring news articles which will inspire you to make a difference.
---
EU plan to halve use of pesticides in 'milestone' legislation to restore ecosystems
June 22, 2022, The Guardian (One of the UK's leading newspapers)
https://www.theguardian.com/environment/2022/jun/22/eu-legislation-restoration...
For the first time in 30 years, legislation has been put forward to address catastrophic wildlife loss in the EU. Legally binding targets for all member states to restore wildlife on land, rivers and the sea were announced today, alongside a crackdown on chemical pesticides. In a boost for UN negotiations on halting and reversing biodiversity loss, targets released by the European Commission include reversing the decline of pollinator populations and restoring 20% of land and sea by 2030, with all ecosystems to be under restoration by 2050. The commission also proposed a target to cut the use of chemical pesticides in half by 2030 and eradicate their use near schools, hospitals and playgrounds. Frans Timmermans, executive vice-president of the commission, said the laws were a step forward in tackling the "looming ecocide" threatening the planet. Around €100bn (£85bn) will be available for spending on biodiversity, including the restoration of ecosystems. The target of 2030 to cut the use of pesticides will give farmers time to find alternatives. The proposals, which campaigners have hailed as a potential milestone for nature, could become law in around a year. Member states would have to create restoration plans to show the commission how they would reach the targets set, and if they fail to follow through they would face legal action. Priority ecosystems include those with the greatest power to remove and store carbon, as well as buffer the impacts of natural disasters.
Note: Explore a treasure trove of concise summaries of incredibly inspiring news articles which will inspire you to make a difference.
---
EU unveils plan for 'largest ever ban' on dangerous chemicals
April 25, 2022, The Guardian (One of the UK's leading newspapers)
https://www.theguardian.com/environment/2022/apr/25/eu-unveils-plan-largest-ever...
Thousands of potentially harmful chemicals could soon be prohibited in Europe under new restrictions, which campaigners have hailed as the strongest yet. The EU's "restrictions roadmap" published on Monday was conceived as a first step to transforming this picture by using existing laws to outlaw toxic substances linked to cancers, hormonal disruption, reprotoxic disorders, obesity, diabetes and other illnesses. Industry groups say that up to 12,000 substances could ultimately fall within the scope of the new proposal, which would constitute the world's "largest ever ban of toxic chemicals", according to the European Environmental Bureau (EEB). Tatiana Santos, the bureau's chemicals policy manager, said: "EU chemical controls are usually achingly slow but the EU is planning the boldest detox we have ever seen. Petrochemical industry lobbyists are shocked at what is now on the table. It promises to improve the safety of almost all manufactured products and rapidly lower the chemical intensity of our schools, homes and workplaces." The plan focuses on entire classes of chemical substances for the first time as a rule, including all flame retardants, bisphenols, PVC plastics, toxic chemicals in single-use nappies and PFAS, which are also known as "forever chemicals" because of the time they take to naturally degrade. All of these will be put on a "rolling list" of substances to be considered for restriction by the European Chemicals Agency. The list will be regularly reviewed and updated.
Note: Explore a treasure trove of concise summaries of incredibly inspiring news articles which will inspire you to make a difference.
---
China Reduced Air Pollution in 7 Years as Much as US Did in Three Decades
June 13, 2022, Bloomberg
https://www.bloomberg.com/news/articles/2022-06-14/china-s-clean-air-campaign...
China has reduced air pollution nearly as much in seven years as the US did in three decades, helping to bring down average global smog levels in the process. The amount of harmful particulates in the air in China fell 40% from 2013 to 2020, according to the University of Chicago's Energy Policy Institute, which would add about two years to average life expectancy if sustained. While smog in large swathes of the country still significantly exceeds safe levels, its experience shows how quickly progress can be made, researchers including Professor Michael Greenstone said in a report. About 97% of the world's population live in areas where air quality is usually worse than World Health Organization guidelines, according to the researchers. Smog reduces global life expectancy more than cigarette smoking, alcohol or poor sanitation. "China's success in reducing pollution is a strong indication of the opportunities that could lie ahead for other nations if they were to impose strong pollution policies," they said. Even in the US and Europe ... more than 90% of people live in areas that don't meet WHO guidelines, which were tightened last year. China's success, led by restrictions on car use and coal burning in major cities, has been rapid, with its 40% decline in seven years nearly equaling a 44% drop in US pollution over 30 years from 1970, after the landmark Clean Air Act was passed. Without China's declines, the world would have seen average pollution levels increase since 2013 instead of drop.
Note: Explore a treasure trove of concise summaries of incredibly inspiring news articles which will inspire you to make a difference.
---
The ozone layer is healing, new study finds
March 27, 2020, The Independent (One of the UK's leading newspapers)
https://www.independent.co.uk/climate-change/news/ozone...
The ozone layer is continuing to heal and has the potential to fully recover, according to a new study. A scientific paper, published in Nature, heralds a rare success in the reversal of environmental damage and shows that orchestrated global action can make a difference. The ozone layer is a protective shield in the Earth's stratosphere which absorbs most of the ultraviolet radiation reaching us from the sun. Antara Banerjee ... is lead author of the study. She told The Independent: "We found signs of climate changes in the southern hemisphere, specifically in the air circulation patterns. The challenge was showing that these changing air circulation patterns were due to the shrinking ozone hole following the implementation of the Montreal Protocol. The jet stream in the southern hemisphere was gradually shifting towards the south pole in the last decades of the 20th century due to ozone depletion. Our study found that movement has stopped since 2000 and might even be reversing. The pause in movement began around the same time that the ozone hole started to recover. The emissions of ozone-depleting substances that were responsible for the ozone hole - the CFCs from spray cans and refrigerants – started to decline around 2000, thanks to the Montreal Protocol." Overall, it is good news for the fight against climate change. She added: "It shows that this international treaty has worked and we can reverse the damage that we've already done to our planet. That's a lesson to us all."
Note: The Nature study referenced above is available here. Explore a treasure trove of concise summaries of incredibly inspiring news articles which will inspire you to make a difference.
---
Note: For summaries of the latest news articles covering deep politics and censored news, click here. For summaries of the most important news articles ever along these lines, click here.
Don't miss our treasure trove of inspiring resources
We're $4,600 in the red for the year.
Kindly support this work of love: Donate here
Explore the mind and heart expanding websites managed by the nonprofit PEERS network:
Subscribe here to one of the two popular PEERS email lists