Taiwan's 'Civic Hackers,' De-Polarizing America, 'Superworm' Recycles Styrofoam
Inspiring News Articles
November 4, 2022
Hey wonderful friends,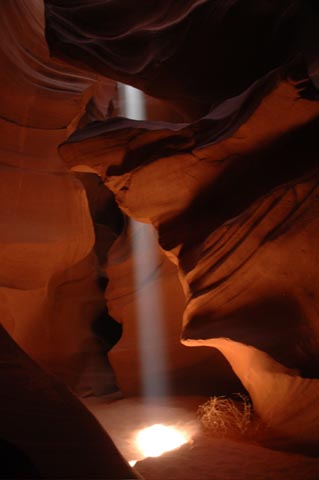 Explore below key excerpts of inspiring news articles with great information on Taiwan's 'civic hackers' using democratic technology to rapidly build consensus across political divides, a group called Braver Angels in the U.S. using structured conversations to overcome polarization, a "superworm" that eats and digests styrofoam, and more.
Each inspiring excerpt is taken verbatim from the media website listed at the link provided. If any link fails, click here. The key sentences are highlighted in case you just want to skim. Please spread the inspiration and have a great one!
With sacred love and warm wishes,
Fred Burks for the PEERS websites
Quote of the Week: "The power of an aroused public is unbeatable." ~~ Dr. Helen Caldicott
---
How Taiwan's 'civic hackers' helped find a new way to run the country
September 27, 2020, The Guardian (One of the UK's Leading Newspapers)
https://www.theguardian.com/world/2020/sep/27/taiwan-civic-hackers-polis-consensus...
It came to be known as the Sunflower movement, a sudden three-week stand-off in 2014 between the government and Taiwanese protesters. Months later, government officials arrived at a ... university campus to ask for the help of a group that few knew even existed: the civic hackers. Taiwan's civic hackers were organized around a leaderless collective called g0v (pronounced "gov zero.") Many believed in radical transparency ... and in the idea that everyone who is affected by a decision should have a say in it. They preferred establishing consensus to running lots of majority-rule votes. These were all principles, incidentally, that parallel thinking about how software should be designed – a philosophy that g0v had begun to apply to the arena of domestic politics. As g0v saw it, the problem of politics was essentially one of information. They needed a way not to measure division, but construct consensus. The hackers' answer was called vTaiwan. The platform invites citizens into an online space for debate that politicians listen to and take into account when casting their votes. As people expressed their views, rather than serving up the comments that were the most divisive, it gave the most visibility to those finding consensus. Soon, vTaiwan was being rolled out on issue after issue, especially those related to technology, and each time a hidden consensus was revealed. The system's potential to heal divisions, to reconnect people to politics, is a solution made for the problems of our age.
Note: Explore a treasure trove of concise summaries of incredibly inspiring news articles which will inspire you to make a difference.
---
Braver Angels: Seeking to de-polarize America
October 16, 2022, CBS News
https://www.cbsnews.com/news/braver-angels-seeking-to-de-polarize-america/
Michigan is a battleground state, in every sense of the word. Here, purple doesn't mean moderate; it means the 50-50, Red/Blue split is a chasm. On a recent Saturday in Traverse City, Mich., people gathered – half of them Red, the other half Blue – brought together by Braver Angels, a not-for-profit attempting to narrow the divide. "I'm here out of concern for our country, and our democracy," said one attendee, Jane. Started in 2016, Braver Angels now holds sessions nationwide. It was shaped by Bill Doherty, who teaches relationships at the University of Minnesota. He's also a marriage counselor. Correspondent Martha Teichner asked Doherty, "Is it a proper analogy: Reds and Blues in America, and couples on the brink of divorce?" "There is an analogy to couples on the brink," Doherty replied. "A big difference is that divorce is not possible in America." In Traverse City, participants arrived uneasy at first, defensive. Task #1 at a Red/Blue workshop: stereotypes. Reds and Blues, seated in separate rooms, are asked to list what "they" call "you." Facilitators then ask each side if there's is a kernel of truth in those stereotypes. Tim said, "The passion for the pro-life cause sometimes seems not to hear women." And so it goes, for three hours, peeling back the onion of opinion, looking for common ground. No trying to change anybody's mind. Divided they were, but they showed up, because they wanted to know each other not by label, but by name. Braver Angels has held more than 2,000 workshops and is growing.
Note: Explore a treasure trove of concise summaries of incredibly inspiring news articles which will inspire you to make a difference.
---
This Styrofoam-eating 'superworm' could help solve the garbage crisis
June 17, 2022, Washington Post
https://www.washingtonpost.com/technology/2022/06/17/plastic-eating-superworm...
A plump larva the length of a paper clip can survive on the material that makes Styrofoam. The organism, commonly called a "superworm," could transform the way waste managers dispose of one of the most common components in landfills, researchers said, potentially slowing a mounting garbage crisis that is exacerbating climate change. In a paper released last week in the journal of Microbial Genomics, scientists from the University of Queensland in Brisbane, Australia, showed that the larvae of a darkling beetle, called zophobas morio, can survive solely on polystyrene, commonly called Styrofoam. The findings come amid a flurry of research on ways bacteria and other organisms can consume plastic materials, like Styrofoam and drinking bottles. Now, the researchers will study the enzymes that allow the superworm to digest Styrofoam, as they look to find a way to transform the finding into a commercial product. Industrial adoption offers a tantalizing scenario for waste managers: A natural way to dispose and recycle the Styrofoam trash that accounts for as much as 30 percent of landfill space worldwide. Among plastics, Styrofoam is particularly troublesome. The material is dense and takes up a lot of space, making it expensive to store at waste management facilities, industry experts said. The cups, plates and other materials made from it are also often contaminated with food and drink, making it hard to recycle. Polystyrene fills landfills, where it can often take 500 years to break down.
Note: Explore a treasure trove of concise summaries of incredibly inspiring news articles which will inspire you to make a difference.
---
Wax worm saliva rapidly breaks down plastic bags, scientists discover
October 4, 2022, The Guardian (One of the UK's Leading Newspapers)
https://www.theguardian.com/environment/2022/oct/04/wax-worm-saliva-rapidly...
Enzymes that rapidly break down plastic bags have been discovered in the saliva of wax worms, which are moth larvae that infest beehives. The enzymes are the first reported to break down polyethylene within hours at room temperature. The discovery came after one scientist, an amateur beekeeper, cleaned out an infested hive and found the larvae started eating holes in a plastic refuse bag. The researchers said the study showed insect saliva may be "a depository of degrading enzymes which could revolutionise [the cleanup of polluting waste]". Polyethylene makes up 30% of all plastic production and is used in bags and other packaging that make up a significant part of worldwide plastic pollution. The only recycling at scale today uses mechanical processes and creates lower-value products. Chemical breakdown could create valuable chemicals or, with some further processing, new plastic, thereby avoiding the need for new virgin plastic made from oil. The enzymes can be easily synthesised and overcome a bottleneck in plastic degradation, the researchers said, which is the initial breaking of the polymer chains. That usually requires a lot of heating, but the enzymes work at normal temperatures, in water and at neutral pH. Previous discoveries of useful enzymes have been in microbes, with a 2021 study indicating that bacteria in oceans and soils across the globe are evolving to eat plastic. It found 30,000 different enzymes that might degrade 10 different types of plastic.
Note: This research was published in the journal Nature Communications. Explore a treasure trove of concise summaries of incredibly inspiring news articles which will inspire you to make a difference.
---
Postcards from Kamikatsu, Japan's 'zero-waste' town
April 27, 2022, Washington Post
https://www.washingtonpost.com/climate-solutions/interactive/2022/japan-zero...
Tucked away in the mountains of Japan's Shikoku island, a town of about 1,500 residents is on an ambitious path toward a zero-waste life. In 2003, Kamikatsu became the first municipality in Japan to make a zero-waste declaration. Since then, the town has transformed its open-air burning practices for waste disposal into a system of buying, consuming and discarding with the goal of reaching carbon neutrality. Now, the town estimates it is more than 80 percent of its way toward meeting that goal by 2030. The Zero Waste Center is the town's recycling facility, where residents can sort their garbage into 45 categories — there are nine ways to sort paper products alone — before they toss the rest into a pile for the incinerators. Residents clean and dry dirty items so they are suitable for recycling. The town offers an incentive system in which people can collect recycling points in exchange for eco-friendly products. There are signs depicting what new items will be made out of those recycled items, and how much money the town is saving by working with recycling companies rather than burning the trash. It's a way to remind them of their social responsibility. Attached to the Zero Waste Center is a thrift shop where residents can drop off items they don't want anymore, and others can take them free. All they need to do is weigh the item they take from the shop and log the weight in a ledger so the shop can keep track of the volume of reused items. In January alone, about 985 pounds' worth of items were rehomed.
Note: Explore a treasure trove of concise summaries of incredibly inspiring news articles which will inspire you to make a difference.
---
The Prophet of Garbage
March 1, 2007, Popular Science
http://www.popsci.com/scitech/article/2007-03/prophet-garbage
The Plasma Converter ... can consume nearly any type of waste—from dirty diapers to chemical weapons—by annihilating toxic materials in a process ... called plasma gasification. A 650-volt current passing between two electrodes rips electrons from the air, converting the gas into plasma. The plasma arc is so powerful, it disintegrates trash into its constituent elements by tearing apart molecular bonds. The system is capable of breaking down pretty much anything except nuclear waste. The only by-products are an obsidian-like glass [and] a mixture of primarily hydrogen and carbon monoxide that can be converted into a variety of marketable fuels, including ethanol, natural gas and hydrogen. Perhaps the most amazing part of the process is that it's self-sustaining. Once the cycle is under way, the 2,200°F syngas is fed into a cooling system, generating steam that drives turbines to produce electricity. About two thirds of the power is siphoned off to run the converter; the rest can be used on-site for heating or electricity, or sold back to the utility grid. Even a blackout would not stop the operation of the facility. New York City is already paying an astronomical $90 a ton to get rid of its trash. According to Startech, a few 2,000-ton-per-day plasma-gasification plants could do it for $36. Sell the syngas and surplus electricity, and you'd actually net $15 a ton. But the decision-making bureaucracy can be slow, and it is hamstrung by the politically well-connected waste-disposal industry. Startech sin't the only company using plasma to turn waste into a source of clean energy. A handful of start-ups—Geo plasma, Recovered Energy, PyroGenesis, EnviroArc and Plasco Energy, among others—have entered the market in the past decade.
Note: Why hasn't this amazing, proven machine and technology made front page headlines? Read the exciting article at the link above to find how it is already being used. For why you don't know about it, read this excellent article on how such inventions are suppressed.
---
Australia to set aside at least 30% of its land mass to protect endangered species
October 4, 2022, Reuters
https://www.reuters.com/world/asia-pacific/australia-set-aside-least-30-its-land...
Australia will set aside at least 30% of its land mass for conservation in a bid to protect plants and animals in the island continent famed for species found nowhere else in the world, Environment Minister Tanya Plibersek said. Australia has lost more mammal species than any other continent and has one of the worst rates of species decline among the world's richest countries, a five-yearly environmental report card released in July by the government showed. That report showed the number of species added to the list of threatened species or in a higher category of risk grew on average by 8% from the previous report in 2016. "The need for action to protect our plants, animals and ecosystems from extinction has never been greater," Plibersek said in a statement. By prioritising 110 species and 20 places, Plibersek said the areas managed for conservation will be increased by 50 million hectares. Australia ... is home to unique animals like koalas and platypus although their numbers have been dwindling due to extreme weather events and human encroachment into their habitats. Koalas along much of the east coast were listed as endangered in February. Australia has been battered recently by frequent extreme weather events including the devastating bushfires in 2019 and 2020 in the east that killed ... billions of animals and burned an area nearly half the size of Germany.
Note: Explore a treasure trove of concise summaries of incredibly inspiring news articles which will inspire you to make a difference.
---
12-Year-Old Spiritual Prodigy Akiane
December 14, 2006, CNN Video Clip
http://edition.cnn.com/video/bestoftv/2006/12/14/beck.akiane.child.prodigy.cn...
A self taught artist who says her inspiration comes from above.... [These] Paintings ... are spiritual, emotional, and created by a 12-year-old prodigy. Her name is Akiane. She picked up the brush when she was just six years old, but the visions -- what she calls inspiration from God -- started when she was just four. She began to describe to her mother in great detail her visits to heaven. "All the colors were out of this world. There are hundreds and millions of more colors that we don't know yet." Her mother remarkably was an atheist. The concept of God [was] never discussed in their home. [Akiane:] "I explained to her you have to believe me. This is a different way ... a way that's so mysterious that God wants me to go through. The visions to me [are] like he's explaining himself to me and what he does. " To four-year-old Akiane, God quickly became a part of her daily life, and eventually became a part of her family's life, too. Her talent doesn't stop at her art work. Only a few months ago she decided to learn the piano and is now already composing her own music. But it is her painting that truly captures the incredible spirituality of this young girl. She is a self taught painter, and as she grows older her paintings grow more expressive, more colorful, [and] more complex. A girl -- who armed only with a brush and some paints -- is determined to capture the essence of her faith, and hopefully along the way inspire others to feel the same way. [Akiane:] "It's just so beautiful! The most important things in this world is faith, because without faith you cannot communicate with God."
Note: The above CNN link takes you to a three-minute video (after commercial) showing the incredible talents of this amazingly gifted girl. If the link fails, click here. For her website, click here. For a collection of videos showing Akiane and her inspiration as she gets older, click here.
---
Don't miss our treasure trove of inspiring resources
We're $11,600 in the red for the month.
Kindly support this work of love: Donate here
Explore the mind and heart expanding websites managed by the nonprofit PEERS network:
Subscribe here to one of the two popular PEERS email lists