U.S. Military Suicides Down, Landscape Architecture Prevents Flooding, Psychedelic Medicine Improves Mental Health
Inspiring News Articles
November 18, 2022
Hey wonderful friends,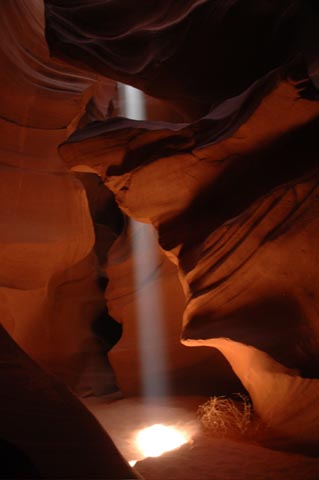 Explore below key excerpts of inspiring news articles with great information on U.S. military suicides for the first time in years, landscape architecture being used to prevent flooding in Thailand, the potential for psychedelic medicine to improve mental health, and more.
Each inspiring excerpt is taken verbatim from the media website listed at the link provided. If any link fails, click here. The key sentences are highlighted in case you just want to skim. Please spread the inspiration and have a great one!
With sacred love and warm wishes,
Fred Burks for the PEERS websites
Special note: Journalist and author Michael Pollan collaborated with Netflix to create a fascinating 4-part docuseries that explores the consciousness-expanding possibilities of various psychedelics and how researchers, psychologists, medical personnel are finding new uses for them.
Quote of the Week: "Ours is not the task of fixing the entire world, but of stretching out to mend the part of the world that is within our reach." ~~ Clarissa Pinkola Estes
---
U.S. military suicides drop as leaders push mental health programs
October 20, 2022, PBS/Associated Press
https://www.pbs.org/newshour/nation/u-s-military-suicides-drop-as-leaders...
Suicides across the active duty U.S. military decreased over the past 18 months, driven by sharp drops in the Air Force and Marine Corps last year and a similar decline among Army soldiers during the first six months of this year, according to a new Pentagon report. The numbers show a dramatic reversal of what has been a fairly steady increase in recent years. The shift follows increased attention by senior military leaders and an array of new programs aimed at addressing what has been a persistent problem in all the services. The numbers provide a glimmer of hope that some of the recent changes — which range from required counseling visits to stress relief education and recreational outings — may be working. According to the data, the number of suicides in the Air Force and Marine Corp dropped by more than 30 percent in 2021 compared with 2020, and the Navy saw a 10 percent decline. The Army saw a similar 30 percent decrease during the first six months of this year, compared with the same time period last year. The National Guard and the Reserves both saw a small dip in suicides, from 121 in 2020 to 119 in 2021. And there were also fewer Guard deaths in the first half of 2022, compared with last year. The Guard has worked over the last year to reduce suicides through outreach and other changes, including policies to destigmatize getting mental health help and a program that provides firearms locks for service members who keep weapons at home.
Note: Explore a treasure trove of concise summaries of incredibly inspiring news articles which will inspire you to make a difference.
---
The architect helping sinking cities fight flooding
October 28, 2022, CNN News
https://www.cnn.com/style/article/kotchakorn-voraakhom-landscape...
When floods devastated Bangkok more than a decade ago, Thai landscape architect Kotchakorn Voraakhom became determined to help her sinking hometown fight this deadly climate threat. The floods "changed my life," said Voraakhom. "I started using the tools of landscape architecture (to tackle) climate change." The 2011 floods killed hundreds and displaced millions. "For us, climate change is primarily a water crisis," she said. "Our people can feel its impacts in their daily lives, each year through worsening floods, rising sea levels, and severe drought." In many sinking cities, including Bangkok, the current urban infrastructure is not fit for purpose and is "reducing our ability to adapt," said Voraakhom, noting that many of Bangkok's waterways and canals have been destroyed or have fallen into disrepair. "For us, as a city of water, the only way is to go back to our amphibious culture and reclaim the relationship with water." The architect said she integrates nature and water into her designs to create landscapes that help alleviate flooding and add greenery to densely populated cities. Voraakhom also created Asia's largest rooftop farm, Siam Green Sky, transforming 22,400 square meters (241,000 square feet) into a lush haven. The farm, which recycles food waste from restaurants in the building below and uses it as plant fertilizer, also slows down, soaks up and stores large amounts of rainwater. It is then used to grow vegetables, herbs and fruit, as well as rice.
Note: Explore a treasure trove of concise summaries of incredibly inspiring news articles which will inspire you to make a difference.
---
Psychedelics And Mental Health: What Does The Science Say?
September 2, 2022, Forbes
https://web.archive.org/web/20221021092440/https://www.forbes.com/health...
Psychedelic therapy is the use of psychedelic substances, often alongside traditional talk therapy (psychotherapy), as a treatment for mental health issues such as anxiety, depression, suicidality and PTSD. Michael Mithoefer, M.D. ... at the Multidisciplinary Association for Psychedelic Studies (MAPS), likens psychedelic therapy to applying a cast to a broken bone. "[Psychedelic]-assisted therapy engages the mind's innate power to heal itself—the participants' 'inner healing intelligence,'" claims Dr. Mithoefer, going on to explain that "the source of the healing process is the person themselves—the psychedelic and therapists are catalysts." In the U.S., psychedelics continue to undergo medical trials, with some being granted a "breakthrough therapy" designation by the FDA, indicating that preliminary clinical evidence has shown the drug can demonstrate substantial improvement over currently available therapy. COMPASS Pathways, a mental health treatment company, received the designation for its psilocybin therapy for treatment-resistant depression in 2018. In 2019, Usona Institute ... received the designation to continue its testing of psilocybin as a treatment for major depressive disorder. Psilocybin-assisted therapy is also being tested as a treatment for various addictions ... as well as certain conditions such as anxiety, depression, post traumatic stress disorder (PTSD), obsessive compulsive disorder (OCD), cluster headaches, migraines and chronic pain.
Note: Read more about the healing potentials of psychedelic medicine. Explore a treasure trove of concise summaries of incredibly inspiring news articles which will inspire you to make a difference.
---
What Do Athletes Get From Ayahuasca, Mushrooms and Ecstasy?
August 12, 2022, Sports Illustrated
https://www.si.com/more-sports/2022/08/12/psychedelics-sports-aaron...
Aaron Rodgers and Kenny Stills are among the few who have spoken publicly about their use of psychedelics for mental health purposes. But a future where the treatment is more widespread across sports may not be so far away. "Some people still ... don't recognize these as legitimate, life-saving medical medicines," [NBA agent Daniel] Poneman says. "There are athletes that I know who have had life-changing experiences with these medicines, but only a few of them are brave enough to speak out for fear of being stigmatized." There's still stigma around taking medication of any kind for mental illness, but it's slowly lessening. Aaron Rodgers said on a recent podcast that he has taken psychedelics to improve his mental health. The Packers' quarterback said he does not identify as having a mental illness like depression or anxiety, but that his most recent psychedelic experience—with ayahuasca, in March 2020, in Peru—has helped increase his "self-love." Before Rodgers spoke out, NFL free-agent wide receiver Kenny Stills was thought to be the only active professional athlete vocal about his psychedelic use. Stills, who last season played for the Saints, says his case of depression in 2016 felt like a "permanent cloud." Last year he went to a clinic run by Field Trip Health, a for-profit that provides people with ketamine-assisted psychotherapy—meaning they have to take the medication under supervision of a licensed therapist and debrief with them afterward.
Note: Read more about the healing potentials of psychedelic medicine. Explore a treasure trove of concise summaries of incredibly inspiring news articles which will inspire you to make a difference.
---
'Magic Mushrooms' Can Improve Psychological Health Long Term
June 16, 2011, Time Magazine
http://healthland.time.com/2011/06/16/magic-mushrooms-can-improve-psychologic...
The psychedelic drug in magic mushrooms may have lasting medical and spiritual benefits, according to new research from Johns Hopkins School of Medicine. The mushroom-derived hallucinogen, called psilocybin, is known to trigger transformative spiritual states, but at high doses it can also result in "bad trips" marked by terror and panic. "The important point here is that we found the sweet spot where we can optimize the positive persistent effects and avoid some of the fear and anxiety that can occur and can be quite disruptive," says lead author Roland Griffiths, professor of behavioral biology at Hopkins. Giffiths' study involved 18 healthy adults, average age 46. Nearly all the volunteers were college graduates and 78% participated regularly in religious activities; all were interested in spiritual experience. Fourteen months after participating in the study, 94% of those who received the drug said the experiment was one of the top five most meaningful experiences of their lives; 39% said it was the single most meaningful experience. Their friends, family members and colleagues also reported that the psilocybin experience had made the participants calmer, happier and kinder.
Note: Explore a treasure trove of concise summaries of incredibly inspiring news articles which will inspire you to make a difference.
---
No pooh-poohing poo: Researchers envision an extreme circular economy
September 6, 2022, CNN News
https://www.cnn.com/2022/09/06/world/repurposed-poop-waste-natural...
Imagine you're eating dinner on a ceramic plate and drinking water from a plastic cup while sitting in a brick house – a seemingly ordinary scenario except that your plate, cup, and your home are all fashioned in part from recycled feces. In my upcoming book, "Flush: The Remarkable Science of an Unlikely Treasure," I describe how the misunderstood byproduct of our daily living is a vastly undervalued natural resource. Try to reimagine wastewater treatment plants ... doubling as multipurpose resource recovery facilities. As an alternative to plastics made from fossil fuels, for example, researchers are making headway in producing safe and biodegradable bioplastics from existing waste streams. Creating planet-friendly bottles, containers, and other bioplastic products from what we leave behind is still a work in progress, said Zeynep Cetecioglu Gurol ... at the KTH Royal Institute of Technology. Developing an efficient and affordable method for recovering new products from wastewater could help offset the money, time, and effort spent by treatment plants to meet pollution limits in discharged water. "It's a win-win," she said. Engineers ... have focused on relieving the environmental problem of excavating clay soil for brick production, in part by exploring how to incorporate treated sewage solids, or biosolids, into fired bricks. Bricks with varying amounts of treated biosolids from Melbourne residents weren't quite as strong as traditional counterparts. But they were lighter and better insulators.
Note: Explore a treasure trove of concise summaries of incredibly inspiring news articles which will inspire you to make a difference.
---
A 'game-changer' for millions of Americans: You can now buy hearing aids over the counter
October 17, 2022, CNN News
https://www.cnn.com/2022/10/17/health/over-the-counter-hearing-aids...
For the first time, adults with mild to moderate hearing loss in the US will be able to buy over-the-counter hearing aids. Those who are under 18 or who have severe hearing loss will still need a prescription. In July, President Joe Biden signed an executive order meant to promote competition; it encouraged the US Food and Drug Administration allow over-the-counter, prescription-free hearing aids, and the FDA announced the long-awaited rule change in August. The move ushers in options that should be cheaper and possibly even better. Now, instead of getting a prescription and having a custom fitting with a hearing health professional, adults can buy hearing aids directly from a store or online. Some doctors estimate that 90% of the population with hearing loss could benefit from these over-the-counter devices. Experts say the move is a "game-changer." The number of people with hearing loss is substantial. About 1 in 8 people in the US ages 12 and older has hearing loss in both ears. About a quarter of people 65 to 74 have hearing loss. On average, people spend at least $4,000 out of pocket for devices for both ears, according to a 2020 study published in the medical journal JAMA. Prices can vary: Large retailers may offer a pair for about $1,400, but some can cost as much as $6,000 per ear. Until now, five companies have controlled 90% of the global marketplace for hearing aids. That kind of consolidation meant there was little price competition.
Note: Why were these not available over the counter before? Explore a treasure trove of concise summaries of incredibly inspiring news articles which will inspire you to make a difference.
---
The coming era of unlimited — and free — clean energy
September 19, 2014, Washington Post blog
http://www.washingtonpost.com/blogs/innovations/wp/2014/09/19/the-coming-era-...
In the 1980s, leading consultants were skeptical about cellular phones. The handsets were heavy, batteries didn't last long, coverage was patchy, and the cost per minute was exorbitant. The experts are saying the same about solar energy now. They say that solar is inefficient, too expensive to install, and unreliable, and will fail without government subsidies. They too are wrong. Solar will be as ubiquitous as cellular phones are. Futurist Ray Kurzweil notes that solar power has been doubling every two years for the past 30 years — as costs have been dropping. He says solar energy is only six doublings — or less than 14 years — away from meeting 100 percent of today's energy needs. By Kurzweil's estimates, inexpensive renewable sources will provide more energy than the world needs in less than 20 years. In places such as Germany, Spain, Portugal, Australia, and the Southwest United States, residential-scale solar production has already reached "grid parity" with average residential electricity prices. In other words, it costs no more in the long term to install solar panels than to buy electricity from utility companies. The prices of solar panels have fallen 75 percent in the past five years alone and will fall much further as the technologies to create them improve and scale of production increases. By 2020, solar energy will be price-competitive with energy generated from fossil fuels on an unsubsidized basis in most parts of the world. Within the next decade, it will cost a fraction of what fossil fuel-based alternatives do. Despite the skepticism of experts and criticism by naysayers, there is little doubt that we are heading into an era of unlimited and almost free clean energy.
Note: This article also points out how some big energy companies and the Koch brothers are lobbying to stop alternative technologies from flowering. Read through a rich collection of energy news articles with inspiring and revealing news on energy developments. And explore a treasure trove of concise summaries of incredibly inspiring news articles which will inspire you to make a difference.
---
Don't miss our treasure trove of inspiring resources
We're $9,500 in the red for the month.
Kindly support this work of love: Donate here
Explore the mind and heart expanding websites managed by the nonprofit PEERS network:
Subscribe here to one of the two popular PEERS email lists