Art for Safer Streets

, Hero Rats Sniff Out Landmines, Syrian Vets Save Animals
Inspiring News Articles
February 24, 2022
Hey there online world,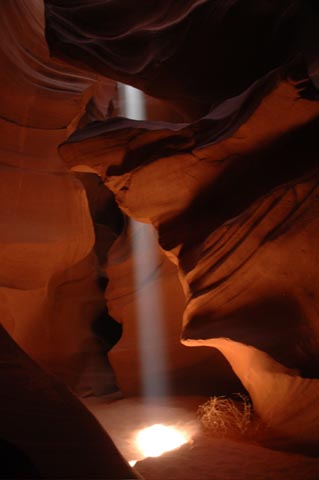 Explore below key excerpts of inspiring news articles with great information on how communities are using art to make streets safer for pedestrians, hero rats sniffing out dangerous landmines in Cambodia, the Syrian veterinarians rescuing pets and livestock from disaster areas, and more.
Each inspiring excerpt is taken verbatim from the media website listed at the link provided. If any link fails, click here. The key sentences are highlighted in case you just want to skim. Please spread the inspiration and have a great one!
With faith in a transforming world,
Amber Yang for the PEERS websites
Special note: The Good Life: Lessons From the World's Longest Scientific Study of Happiness is a new book that explores the discoveries of a famous happiness study that began in the 1930s. The conclusions of the study reveal the one thing most important and consistent to a long and healthy life: meaningful human relationships.
Quote of the Week: When one lives in a society where people can no longer rely on the institutions to tell them the truth, the truth must come from culture and art. ~~ John Trudell
Video of the week: The Response: How Puerto Ricans Are Restoring Power to the People is an award-winning, inspirational film about the bold grassroots mutual aid networks that sprung up on the island of Puerto Rico in the wake of Hurricane Maria. What began as an impromptu community kitchen meant to help feed survivors quickly grew into an island-wide network of people restoring power–both electric and civic–to the people.
---
Want Safer Streets? Cover Them in Art
August 22, 2022, Reasons to be Cheerful
https://reasonstobecheerful.world/safer-streets-painted-intersections...
Crosswalks don't work. According to various studies, only between five and fifteen percent of drivers slow down at pedestrian crossings. The vast majority of drivers simply don't pay attention to them. America's deadly streetscape is the subject of The Street Project, a new PBS documentary about citizen-led efforts to make streets safer. When filmmaker Jennifer Boyd started making it, she assumed distracted driving must be behind the alarming rise in pedestrian deaths. But as she soon learned, digital screens are less of a culprit than most people realize. "Less than one percent of pedestrian deaths involved portable electronic devices," she found. Instead, she discovered that two of the biggest factors are speeding and bigger cars. If speeding and visibility are the problem and crosswalks can't stop it, color might. The Asphalt Art Initiative, a program funded by Bloomberg Philanthropies, provides grants to create art to modify dangerous streets. One of these projects is in Chattanooga, Tennessee, where artists and residents transformed a high-traffic commercial thoroughfare with a block-long asphalt mural, while students marked safe walking paths in the area with stencils and wheat paste. Overall, according to the Initiative, "the data showed a 50 percent drop in crashes involving pedestrians or cyclists and a 37 percent drop in crashes leading to injuries. Intersections with asphalt art saw a 17 percent reduction in total accidents."
Note: Don't miss the great pictures and video of public art available at the link above. Explore a treasure trove of concise summaries of incredibly inspiring news articles which will inspire you to make a difference.
---
How giant African rats are helping uncover deadly land mines in Cambodia
September 10, 2019, PBS
https://www.pbs.org/newshour/show/how-giant-african-rats-are-helping-uncover...
From Angola to the former Yugoslavia, land mines are a lethal legacy of wars over long ago. Cambodia is among the most affected countries, with millions of buried explosives that kill and maim people each year. Now, an organization is deploying an unexpected ally to find mines: the giant pouch rat, whose sharp sense of smell can detect explosives. Mark Shukuru is head rat trainer in Cambodia for the Belgian non-profit APOPO. He is from Tanzania, where this species is also native, and he learned early that they have some of the most sensitive noses in the animal kingdom. Each comes out of a rigorous program in Tanzania that trains them to distinguish explosives from other scents. Each time they sniff out TNT buried in this test field, a trainer uses a clicker to make a distinct sound, and they get a treat. Since 2016, APOPO's hero rats have found roughly 500 anti-personnel mines and more than 350 unexploded bombs in Cambodia. They're the second animal to be deployed in mine clearance. Dogs were first. Animals can work much faster than humans, although, when the land is densely mined, metal detectors are considered more efficient. APOPO plans to bring in some 40 more rats to expand the force and replace retirees. Each animal works about eight years, and then lives out the rest of its days alongside fellow heroes, all working toward the day when they can broadcast to the world that Cambodia has destroyed the last unexploded bomb.
Note: Don't miss the cute video of these hero rats at work, available at the link above. Explore a treasure trove of concise summaries of incredibly inspiring news articles which will inspire you to make a difference.
---
Syrian veterinarians save pets, farm animals who lost their humans in earthquake
February 11, 2023, Washington Post
https://www.washingtonpost.com/world/2023/02/11/syria-earthquake-animal...
An animal sanctuary in rebel-held Syria rescued a cat trapped inside its human's shop for three days, a chicken stuck in the middle of a flooding river and a dog bleeding profusely from its leg. But it couldn't save them all. "Just like humans, we had to do triage," said Mohamad Youssef, one of two veterinarians with Ernesto's Sanctuary for Cats in Syria. "But we saved a lot, and we are still searching." As hopes for rescuing earthquake survivors in northwest Syria dwindled, roughly a dozen of Ernesto's workers continued pulling out dogs, cats, goats and chickens from underneath the rubble. In a region devastated by tragedy upon tragedy, returning lost pets to owners can bring emotional comfort, and gathering up displaced farm animals ensures a steady source of food for a people largely cut off from international trade. "Humans cannot exist without dogs, without cats, without goats, without chickens," Youssef said in Arabic. "They are part of our families, like a mom or a dad. They give us food, they give us happiness, they give us comfort. We would not be without them." After a traumatic event such as an earthquake, Youssef added, pets provide a love that few humans can match, a psychological support that can be a lifeline following so much loss. They ... now have roughly 2,000 cats, 30 dogs, five monkeys, three donkeys, a horse, a fox, a chicken and a goat. Ernesto's hopes to change the culture of violence toward animals that roam the region in part by going out to villages to sterilize ownerless dogs.
Note: Explore a treasure trove of concise summaries of incredibly inspiring news articles which will inspire you to make a difference.
---
These Black and White churches began worshiping together during the pandemic and haven't stopped
February 11, 2023, Washington Post
https://www.washingtonpost.com/religion/2023/02/11/maryland-deal...
Since 2020, three pastors who lead a combined seven churches on the Deal Island Peninsula have been worshiping together at a small beach on Maryland's lower Eastern Shore. The pastors, two White and one Black, are part of the United Methodist Church. A spur-of-the-moment idea to bring the faithful together during the pandemic has become a once-a-month gathering where hundreds of worshipers honk along to a boisterous service that offers a mix of polemics, politics and preaching. "There isn't a better church than this one right here," said Cathy Sikos, a retired Walmart worker who lives in nearby Dames Quarter. "It's a true depiction of what a church should be. No fancy building. Just pure worship. It's God's place. I wouldn't want to go anywhere else." Martin Luther King Jr. famously called 11 o'clock on Sunday morning "America's most segregated hour." In many places, it still is. The three Church by the Bay pastors say they never set out to be an example of integration. They simply wanted to offer Communion to parishioners starved of that opportunity. After three months of virtual worships, the trio decided to offer a joint Communion at the beach for 30 minutes. The joint worship has introduced the parishioners to different styles and messages. The three pastors have no plans to stop the once-a-month service, showing unity even as the United Methodist Church is splitting over the national organization's decision to allow same-sex marriages and ordain gay and lesbian clergy.
Note: Explore a treasure trove of concise summaries of incredibly inspiring news articles which will inspire you to make a difference.
---
Ants can be better than pesticides for growing healthy crops, study finds
August 17, 2022, The Guardian (One of the UK's Leading Newspapers)
https://www.theguardian.com/environment/2022/aug/17/ants-can-beat-pesticides...
Ants can be more effective than pesticides at helping farmers produce food, according to new research. They are better at killing pests, reducing plant damage and increasing crop yields, according to the first systematic review of ants' contributions to crop production. Ants are generalist predators and hunt pests that damage fruits, seeds and leaves, leading to a drop in crop yields. A greater diversity of ants generally provides more protection against a wider range of pests, the study found. The analysis looked at 17 crops, including citrus, mango, apple and soya bean in countries including the US, Australia, the UK and Brazil. "In general, with proper management, ants can be useful pest controls and increase crop yield over time. Some ant species have similar or higher efficacy than pesticides, at lower costs," researchers wrote in the paper published in Proceedings of Royal Society B. There are more ants than any other insect, making up half of the planet's insect biomass. There are at least 14,000 known species of ant, with many more likely to remain unknown. Citrus growers in China have used ants in farming for centuries, and the insects have also been used to help control forest pests in Canada, cocoa pests in Ghana and crop pests in Nigeria. Dr Patrick Milligan, from the University of Nevada Pringle Lab ... said the findings were "both heartening and not at all surprising". He added: "They offer a neat and tidy description of ant-derived benefits that are ubiquitous across ecological and agricultural systems.
Note: Explore a treasure trove of concise summaries of incredibly inspiring news articles which will inspire you to make a difference.
---
3 innovative ways former inmates are getting help to restart their lives
July 22, 2019, PBS
https://www.pbs.org/newshour/world/agents-for-change/3-innovative-ways...
The odds are against former prisoners in the U.S. when it comes to staying out of incarceration. About eight in 10 who were released from prison in 2005 were arrested again at least once by 2014, according to the most recent study by the U.S. Department of Justice. And the risk of former prisoners recidivism is highest the first year after release — about 44 percent of state prisoners were arrested again within a year of release. Formerly incarcerated people are nearly 10 times as likely to be homeless as the average American. Weld Seattle, a nonprofit based in Washington state, aims to reduce homelessness by using vacant buildings as temporary housing until development officially begins. In total, Weld Seattle has housed 125 people and has seen 43 residents move on to independent permanent housing. In 2018, formerly incarcerated people faced an unemployment rate of 27 percent. That's higher than the unemployment rate was for all Americans during the peak of the Great Depression. Having proper business attire may not solve the unemployment problem, but it can help former inmates get a foot in the door with potential employers. The New York nonprofit 100 Suits for 100 Men is committed to giving recently released men, women and gender non-conforming people a "boutique experience." Founded by Kevin Livingston, the organization has given out more than 13,200 suits since 2011, and more than 800 since the start of this year.
Note: Explore a treasure trove of concise summaries of incredibly inspiring news articles which will inspire you to make a difference.
---
A new social movement is helping connect those who need help with those who can help
May 24, 2020, CNN News
https://www.cnn.com/2020/05/24/us/iyw-pandemic-of-love-organization-trnd/inde...
The coronavirus pandemic has inspired a grassroots movement that is connecting people who need help with donors who can offer financial assistance. So far, contributors have passed $13 million through more than 100,000 matches. Shelly Tygielski came up with the idea that she named Pandemic of Love. The mindfulness teacher in Fort Lauderdale, Florida, was looking for simple ways people in her community could take care of each other. "I posted the original video and the two links to signup forms on my social media feeds on March 14 and woke up the next morning and there were already 400 requests to get help and 500 to give help," Tygielski said. Tygielski shares her Pandemic of Love organization model with volunteers in other cities. These volunteers build teams to match applicants in their community and reach out to other communities when they need assistance. Maurico Martinez ... filled out the form to get help and received a text from an unknown number from California. "I got a text message from a lady named Simone in San Francisco, and she was willing to help me out, and 'what did I need, groceries, gasoline?' and could she send me some money?" Martinez told CNN. "She sent me a couple hundred dollars and I was so thankful and I wanted to pay her back. She said, 'No, this was Pandemic of Love,' and so then we started talking," Martinez recalled. "We started becoming friends ... and it was wonderful."
Note: Explore a treasure trove of concise summaries of incredibly inspiring news articles which will inspire you to make a difference.
---
Dick Hoyt, 'heart and soul of the Boston Marathon,' dies at 80
March 17, 2021, Boston Globe
https://www.bostonglobe.com/2021/03/18/metro/dick-hoyt-heart-soul-boston-mara...
By his own assessment, Dick Hoyt wasn't in racing shape the first time his teenage son Rick, a quadriplegic with cerebral palsy, asked if they could participate in a 5-mile fund-raising race – father pushing son in a wheelchair. "I said, 'Yeah, let's go down there and try it.' I had no idea what would happen, and nobody else did, either," Mr. Hoyt later recalled. "Most people expected us to go down to the corner and come back, but we ended up doing the whole thing." From those first racing steps, the two became legends in running circles and inspirational worldwide as they participated in more than 1,000 competitions, including dozens of marathons and multiple triathlons. Mr. Hoyt ... was 80 when he died of heart failure Wednesday. Though Mr. Hoyt and Rick posted a best time of 2:40:47 in the Marine Corps Marathon – a pace many marathoners will never touch running alone – the teaming of father and son was, for both, more important than all else. "When we're out there," Mr. Hoyt told the Globe in 1990, "there's nothing I feel I can't do with Rick." "Dick started this whole movement of duos, and Team Hoyt inspired thousands of people around the world," said longtime Boston Marathon race director Dave McGillivray. "He helped open the door to people believing in themselves, and the walls of intimidation crumbled." Most runners would be too intimidated to even try what Mr. Hoyt did over and over again – push a wheelchair carrying a boy, who became a grown man, up and down hills for 26.2 miles.
Note: Don't miss the profoundly inspiring and beautiful story and video of this dynamic duo available on this webpage. Explore a treasure trove of concise summaries of incredibly inspiring disabled persons news articles.
---
Don't miss our treasure trove of inspiring resources
We're $5,700 in the red for the month.
Kindly support this work of love: Donate here
Explore the mind and heart expanding websites managed by the nonprofit PEERS network:
Subscribe here to one of the two popular PEERS email lists